While celebrating the re-opening of new Long Beach Cruise Terminal today, Carnival Cruise Line President Christine Duffy made some major announcements for plans to further the company's footprint in the West Coast.
Carnival Panorama Is West Coast Bound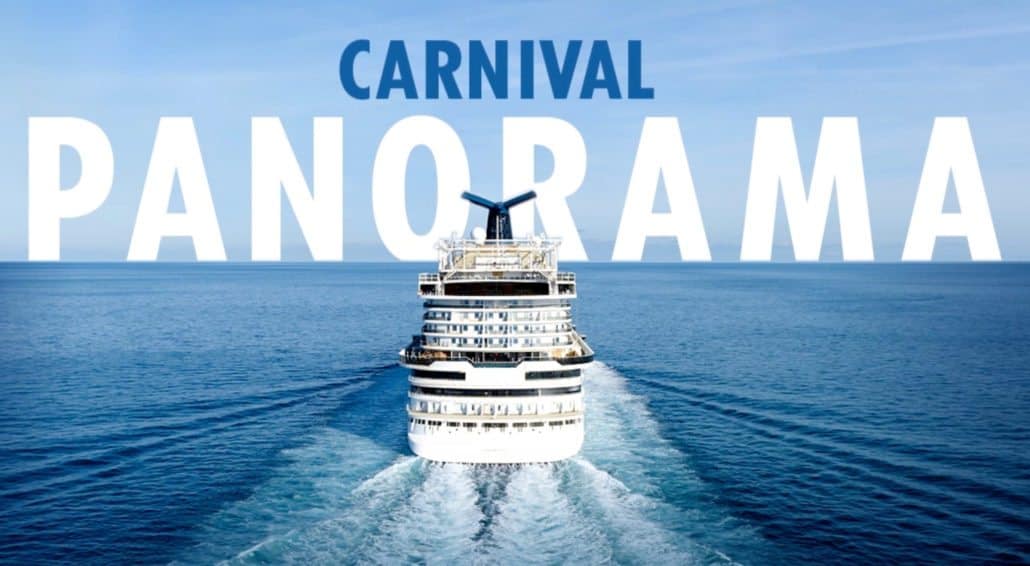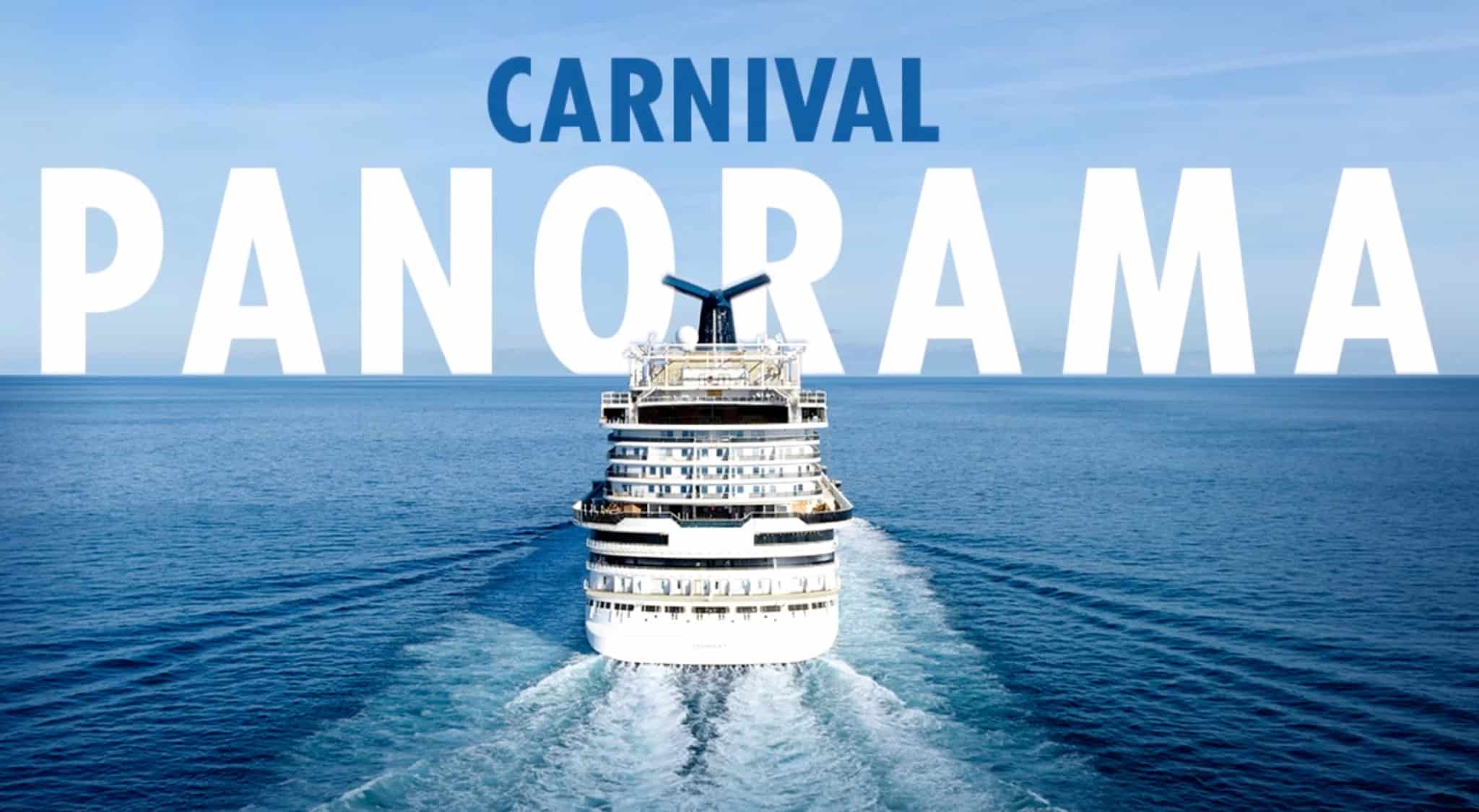 Carnival Panorama, the newest Vista-class ship in the fleet, will home port in Long Beach upon its debut in 2019 to provide 7-day Mexican Riviera cruises. The 133,500-ton ship is set to sail to California directly from the shipyard, making it the first brand new Carnival ship deployed to Southern California in 20 years. Reservations are expected to open in March.
Ensenada Port Renovations Coming Soon
Duffy also announced Carnival's plans for a multi-million dollar port development project for Ensenada, Mexico. While no details were released regarding dates, the project will enhance the dining, retail, and onshore attraction experiences for cruisers. Ensenada is a featured port on the 3- and 4-day itineraries from Long Beach.
Long Beach is Growing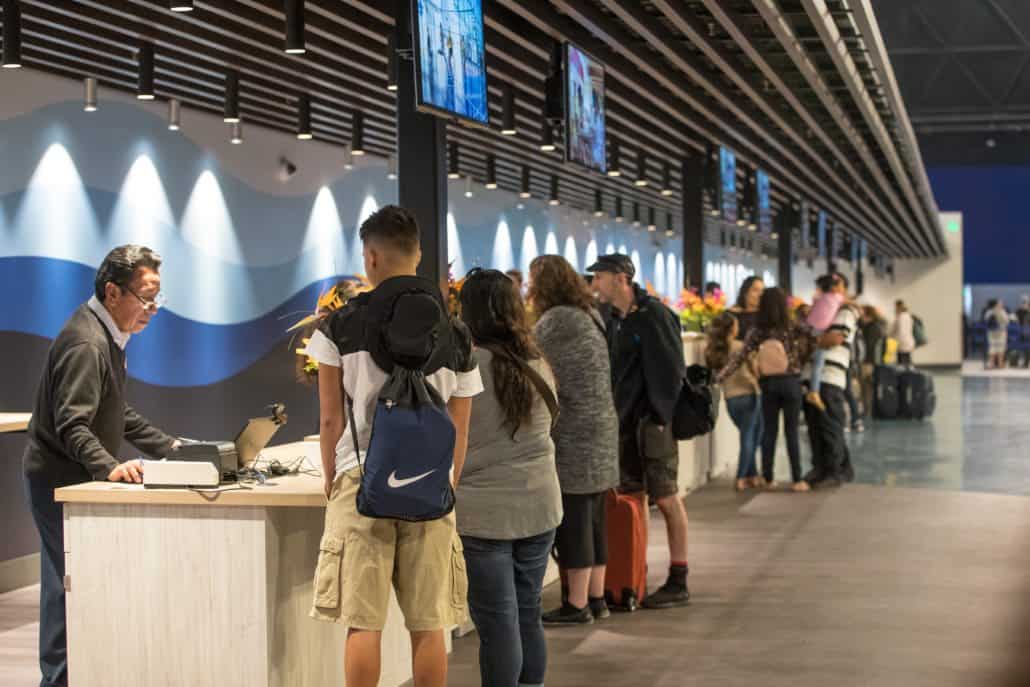 "This is a momentous occasion for both Carnival and the City of Long Beach – not only are we celebrating the grand re-opening of this magnificent cruise terminal, but also demonstrating our commitment to the West Coast with the deployment of the spectacular new Carnival Panorama in 2019 and the announcement of an exciting new port development project in Ensenada," said Duffy. "The West Coast is an important market with vast growth potential and these initiatives further demonstrate the confidence in our future success in Long Beach."
"The expansion of the terminal and arrival of this exciting new ship is great news for the city of Long Beach, underscoring Carnival's longstanding commitment to our community while adding additional opportunities for growing our economy and promoting all that our wonderful city has to offer," said Robert Garcia, mayor of Long Beach. "Carnival has been an excellent partner for 15 years and we look forward to working with them for many years to come."
Renovating Carnival's Long Beach Cruise Terminal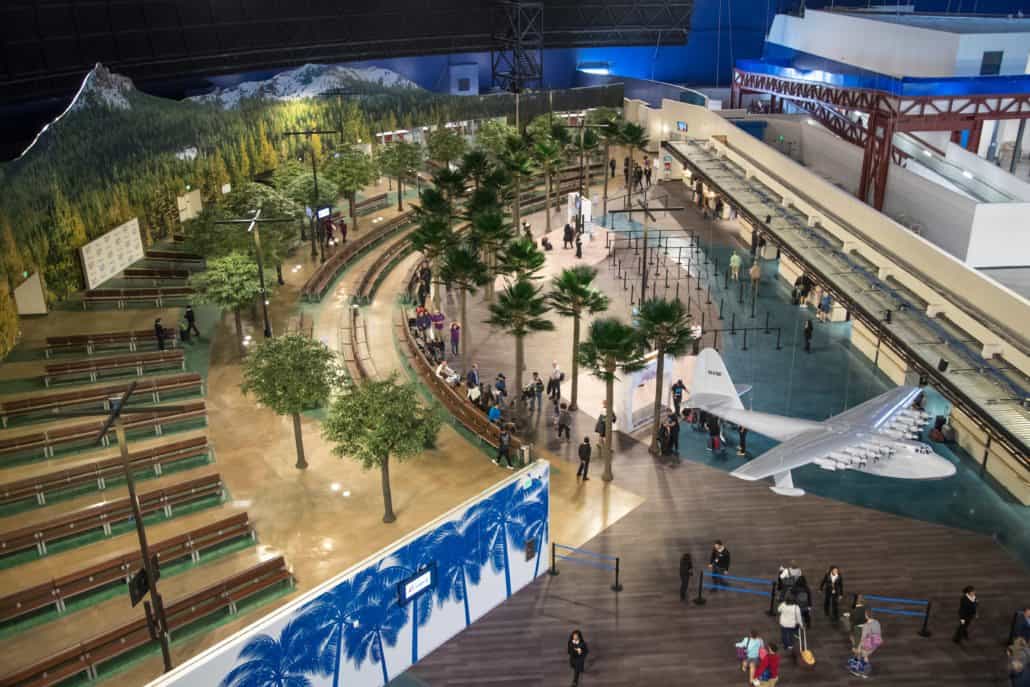 The Long Beach cruise terminal was originally built to house Howard Hughes' Spruce Goose plane as well as serve as a soundstage for several Hollywood movies such as Batman and Pirates of the Caribbean. The renovations have now more than doubled the size of the facility's space to 146,000 square feet. With a focus on comfort, security, and accessibility, the improvements also enhance the guest experience and operational flow. On the technical side, shoreside power was expanded to enable large ships to plug into the local electric grid, reducing exhaust emissions while docked.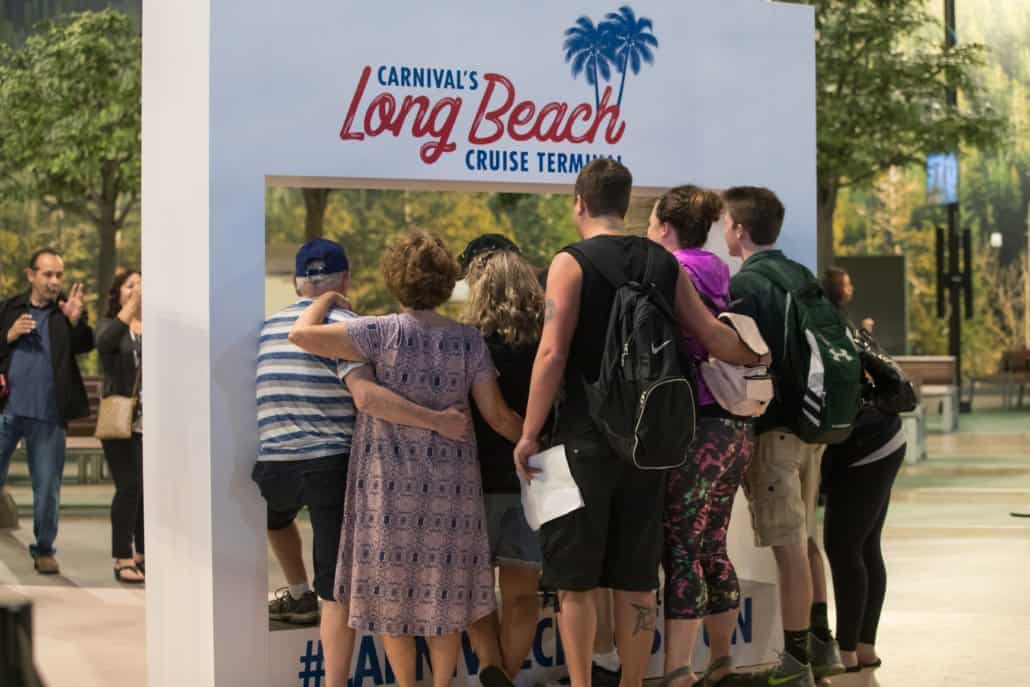 "This project is many years in the making and Carnival's Long Beach Cruise Terminal is one of the most visually striking and efficient facilities of its kind, providing a seamless embarkation for our guests while making a tremendous economic impact on the Southern California region," said Carlos Torres de Navarra, Carnival's vice president, strategic and commercial port development.
The terminal's striking design is a blend of many elements all meant to extend the energy of Carnival's "Choose Fun" guest experience from the ship into the terminal. Wanting to bring to life that "California feeling," the terminal decor features two replica Spruce Goose planes, mountain decor to echo Thunder Mountain, benches to evoke an outdoor park feel, and an ocean motif at the check-in counters. The terminal also includes the cruise industry's first 1980s-style arcade for guests to enjoy while waiting to embark.
"You don't necessarily have that airport-style seating, because we're not an airline," Torres de Navarro said. "We are not in the business of transportation; we are in the business of vacations."
Long Beach Welcomes Carnival Splendor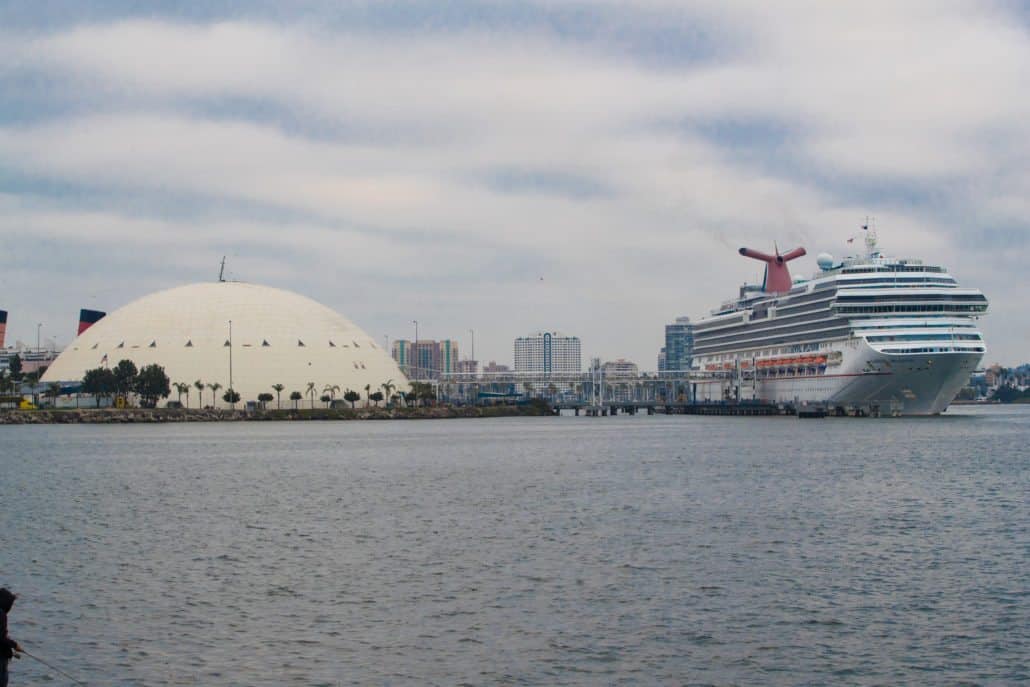 Last but not least in today's West Coast cruise news, Long Beach also celebrated Carnival Splendor joining Carnival Imagination and Carnival Inspiration in its new home port. Splendor will sail the 7-day cruises to Mexico and longer-length cruises to Alaska and Hawaii, while Imagination and Inspiration sail the 3- and 4-day cruises to Ensenada and Catalina Island. The 113,300-ton Carnival Splendor is currently the largest ship based year-round in Southern California. Its presence here will provide a 40% capacity increase for its itineraries. Together, these three ships carry approximately 600,000 guests per year from Southern California on more than 250 cruises.
Photos via Carnival Cruise Line