Carnival is once again making waves in the cruise industry, this time by changing the embarkation experience for cruisers.
At a red-carpet event hosted in Long Beach, California, Carnival Cruise Line President Christine Duffy unveiled to a VIP crowd of travel agents, port officials, local dignitaries, and media the newly renovated cruise terminal.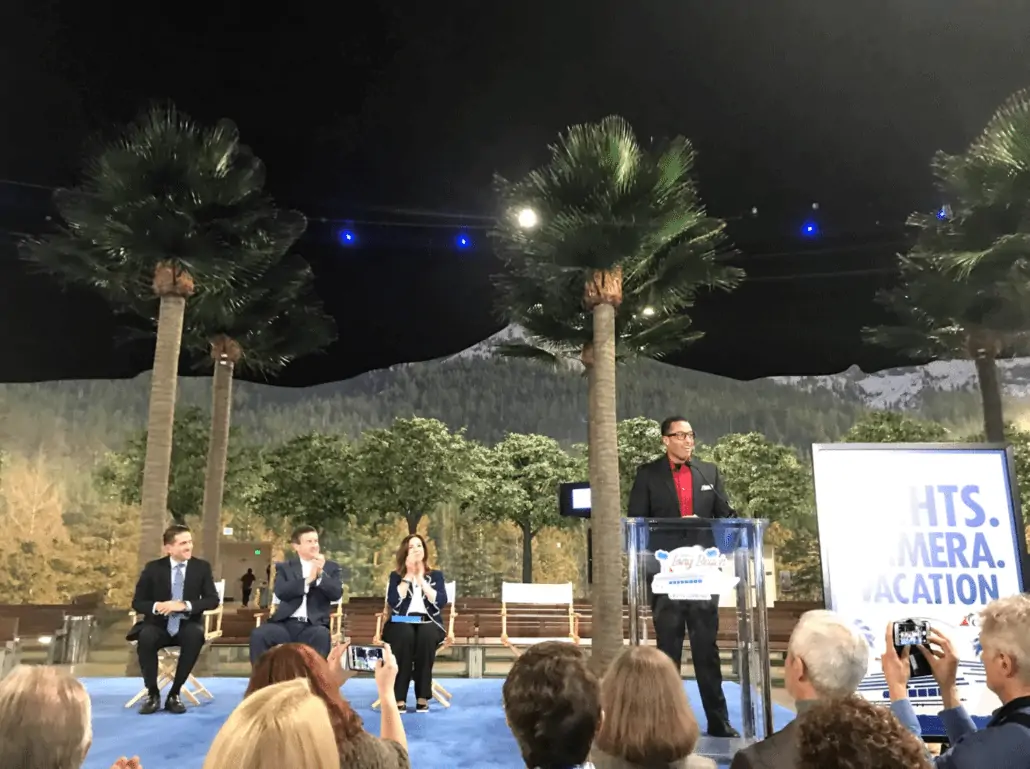 The state-of-the-art terminal was completed in just 10 months and now allows for 100% utilization of the 10 million cubic feet dome. Thanks to the renovations nearly doubling the space to 146,000 square feet, it also now boasts 34 check-in counters and a seating capacity of 1,584 guests. Most importantly, Long Beach is now a two-way terminal, meaning it can operate both embarkation and debarkation at the same time.
However, the most striking element of the renovation is the design. Carnival has capitalized on that "wow!" feeling you get when you first walk onto a ship, when it really feels like your vacation has started, and has brought it into the terminal – a place no one expects to find "fun."
"The idea was to try and create an experience at the terminal level before you get on the ship. So, you don't necessarily have that airport-style seating, because we're not an airline. We are not in the business of transportation; we are in the business of vacations," said Carlos Torres de Navarro, Carnival vice president of strategic and commercial port development.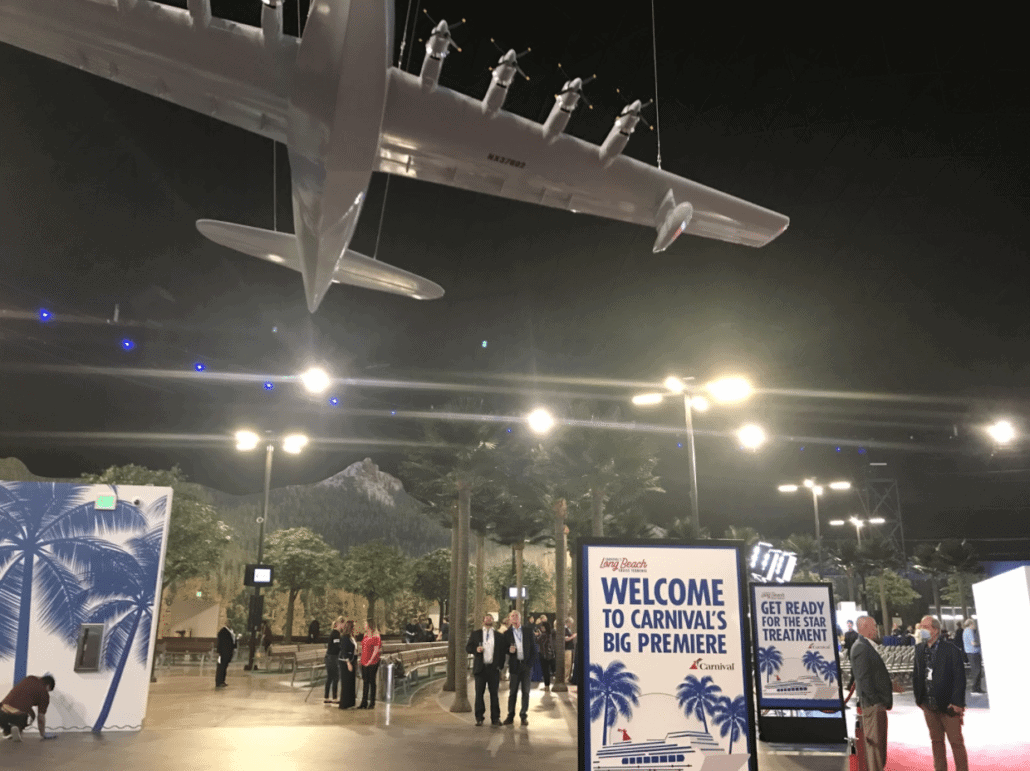 The design is a blend of California's most recognizable aspects. Immediately upon entering the terminal, cruisers won't be able to miss the replica Spruce Goose plane hanging above, a nod to the fact that the dome was originally built to house Howard Hughes' plane.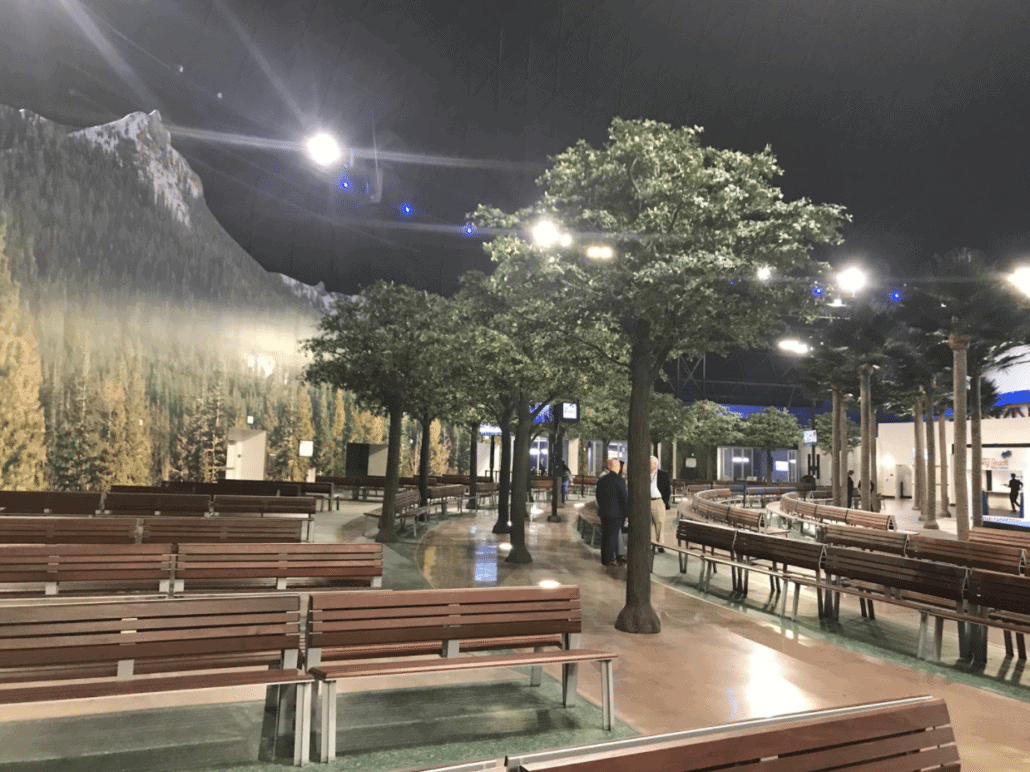 Also just as striking is the mountain backdrop, inspired by California's rich gold rush history. The towering mountain art wraps around the terminal and emits a California park vibe that is reinforced throughout the terminal. Instead of the typical waiting chairs found in a terminal, Carnival installed park benches complete with grass underneath and trees throughout the pathways.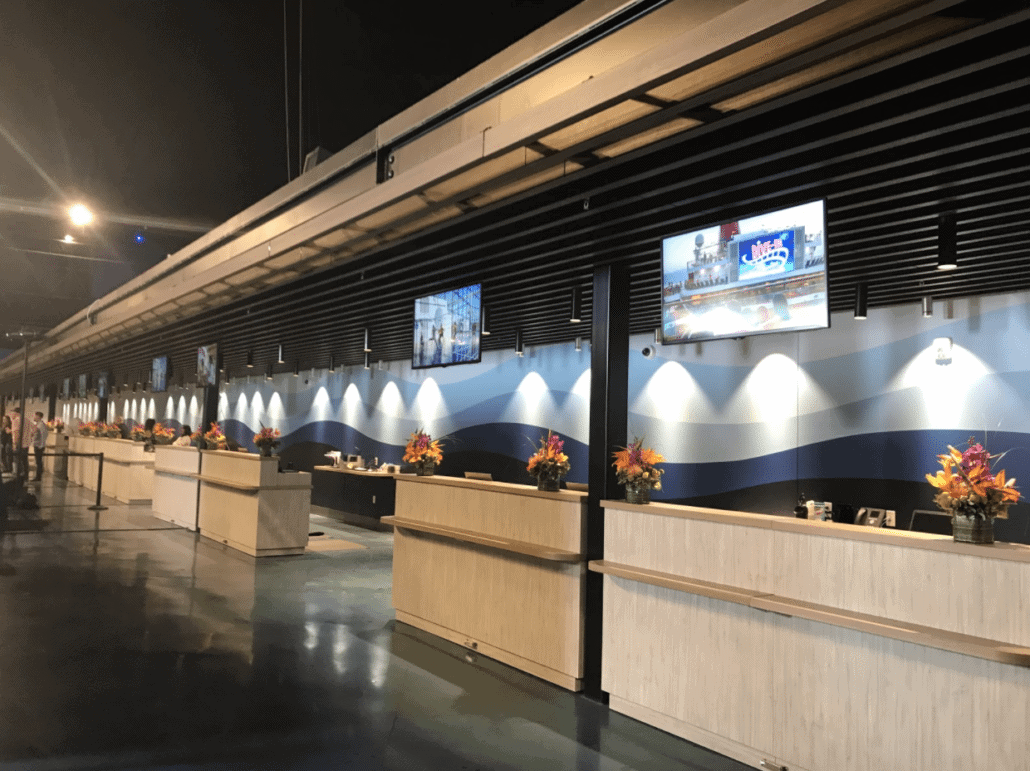 Of course, the aspect of California's beach scene was not neglected in the design either. At the check-in counters, cruisers will find themselves effectively standing ashore and looking toward the ocean – representing in the space's design their vacation experience as they are about to experience it.
It's this kind of thoughtful design and attention to detail at the Long Beach Cruise Terminal that not only sets it apart from all other cruise terminals in the industry but also changes the game for what an embarkation experience should be. In case you need more convincing, Carnival even installed three 1980-era arcade games in the terminal for cruisers to play while waiting to embark – all appropriately located just beneath a "Choose Fun" Carnival sign.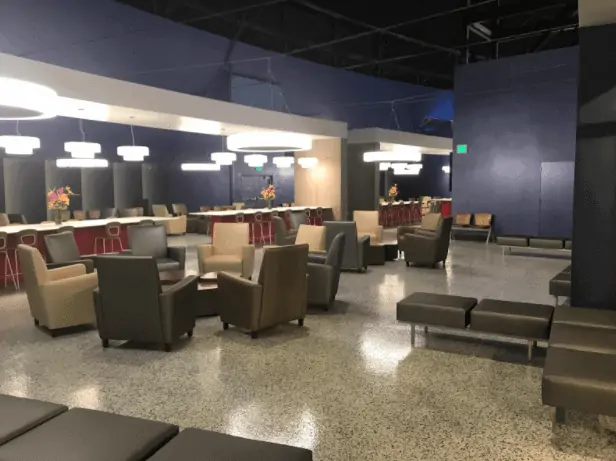 Carnival didn't forget about its special guests during the design, either. The private waiting area reserved for priority boarding guests – Diamond and Platinum guests as well those who purchase Faster to the Fun – features a spacious lounge with plush seating.
Carnival is clearly bullish in its focus on the West Coast market. Carnival Splendor just arrived to call Long Beach its new home port, representing a 40% capacity increase for the itineraries it will cruise. And in probably the biggest news of the week, Carnival also announced plans to homeport its upcoming Vista-class ship Carnival Panorama out of Long Beach in 2019 as a replacement to Splendor well as plans to invest in a multi-million dollar port development project for Ensenada, Mexico.