The new Disney cruise ship for the Asian market and the Lighthouse Point destination were both named over the weekend, as the operator shared exciting news during its Destination D23 expo.
In 2025, the company will welcome Disney Adventure, the biggest ship in its fleet. It also announced the new name of its second private destination in the Bahamas, Disney Lookout Cay at Lighthouse Point.
New Disney Cruise Ship Named Disney Adventure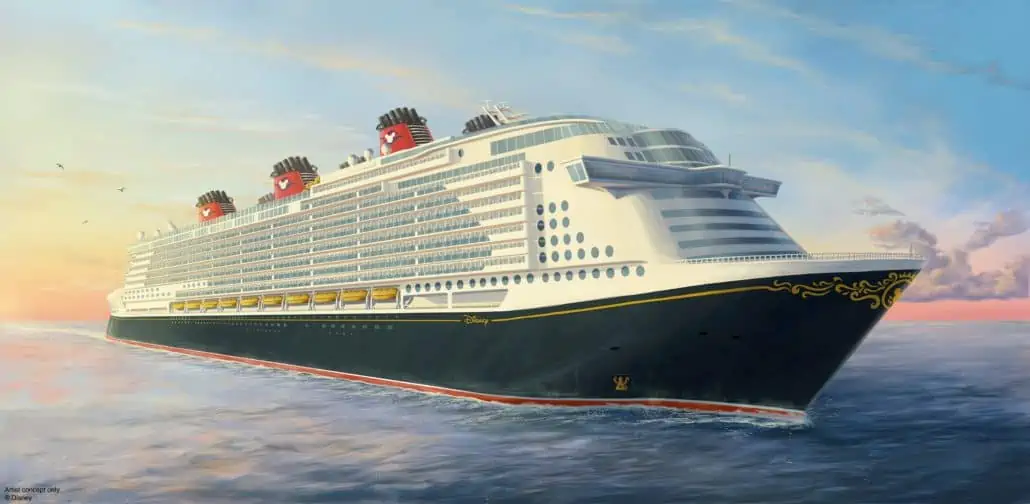 Originally built for Genting's Dream Cruises, the Global Dream was renamed Disney Adventure. The Disney company, mid-construction acquired it in November 2022 after Genting Hong Kong's financial collapse. It is currently being built in the Wismar shipyard in Germany and will have a capacity of around 6,000 guests.
Measuring 1,122 feet and 208,000 gross registered tons, the Disney Adventure will be the biggest cruise ship in the company's fleet, longer than the new Disney Wish, which has a length of 1,119 feet.
It will also be one of the first cruise ships to use methanol, an environment-friendly, low-emission alternative to traditional diesel fuel.
It will cruise from Singapore and will serve the Southeast Asian market. When unveiled towards the end of 2025, it will be the eighth ship for Disney Cruise Line. Disney Treasure will debut in December 2024, while an unnamed vessel will join the fleet in 2025.
Lookout Cay at Lighthouse Point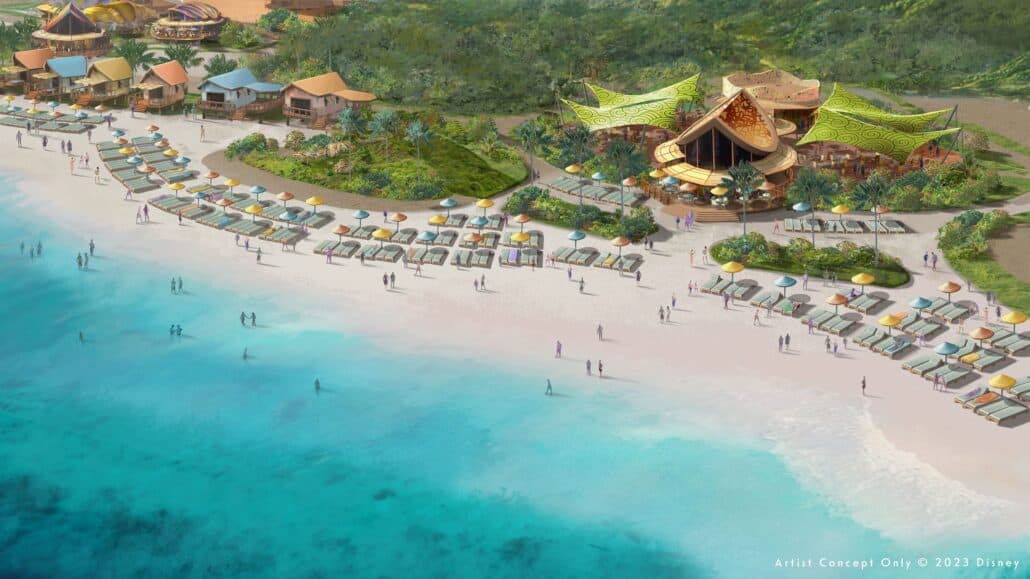 As additional ships are added, Disney is looking to open its second exclusive destination in the Bahamas—Lookout Cay at Lighthouse Point, previously referred to as simply Lighthouse Point.
When it opens in June 2024, it will give the cruise line another venue besides the first Castaway Cay, which has been heavily used since 1998.
It will feature at least three beaches, an Arts and Cultural Pavilion, a water play area, shopping opportunities, and dining facilities. Despite being a large 700-acre area, the intention is to develop only 16%.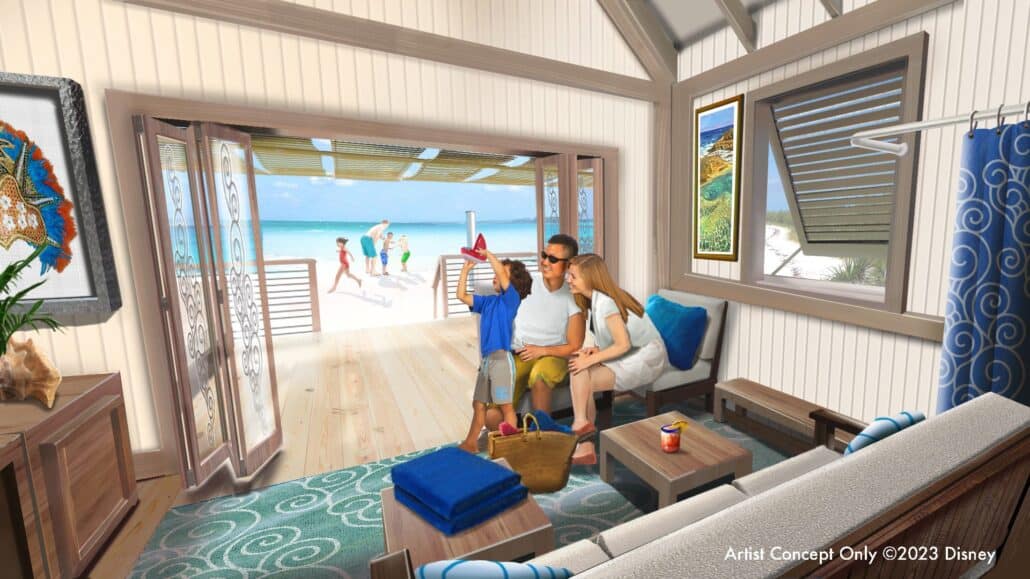 Different design features, including plans to source 90% of its electricity from solar energy, are in the works to reduce its environmental impact.
The President of Disney Signature Experiences (which includes Disney Cruise Line), Thomas Mazloum, announced that the facility is leveraging local talents and insights. "… there's some pretty awesome, great collaboration happening right now between our teams and some unbelievably talented artists and cultural advisors in the Bahamas. Together, we're going to shape an experience that truly celebrates that natural beauty, the traditions, the artistry of this one-of-a-kind nation."
The first sailing to Lookout Cay will be in June 2024.
RELATED: Disney Reveals Details on Lighthouse Point [PHOTOS]