Our cruise aboard Norwegian Joy was one of the U.S. inaugural voyages that went from Vancouver, Canada to Los Angeles, California. The ship docked at the Canada Place terminal in Vancouver.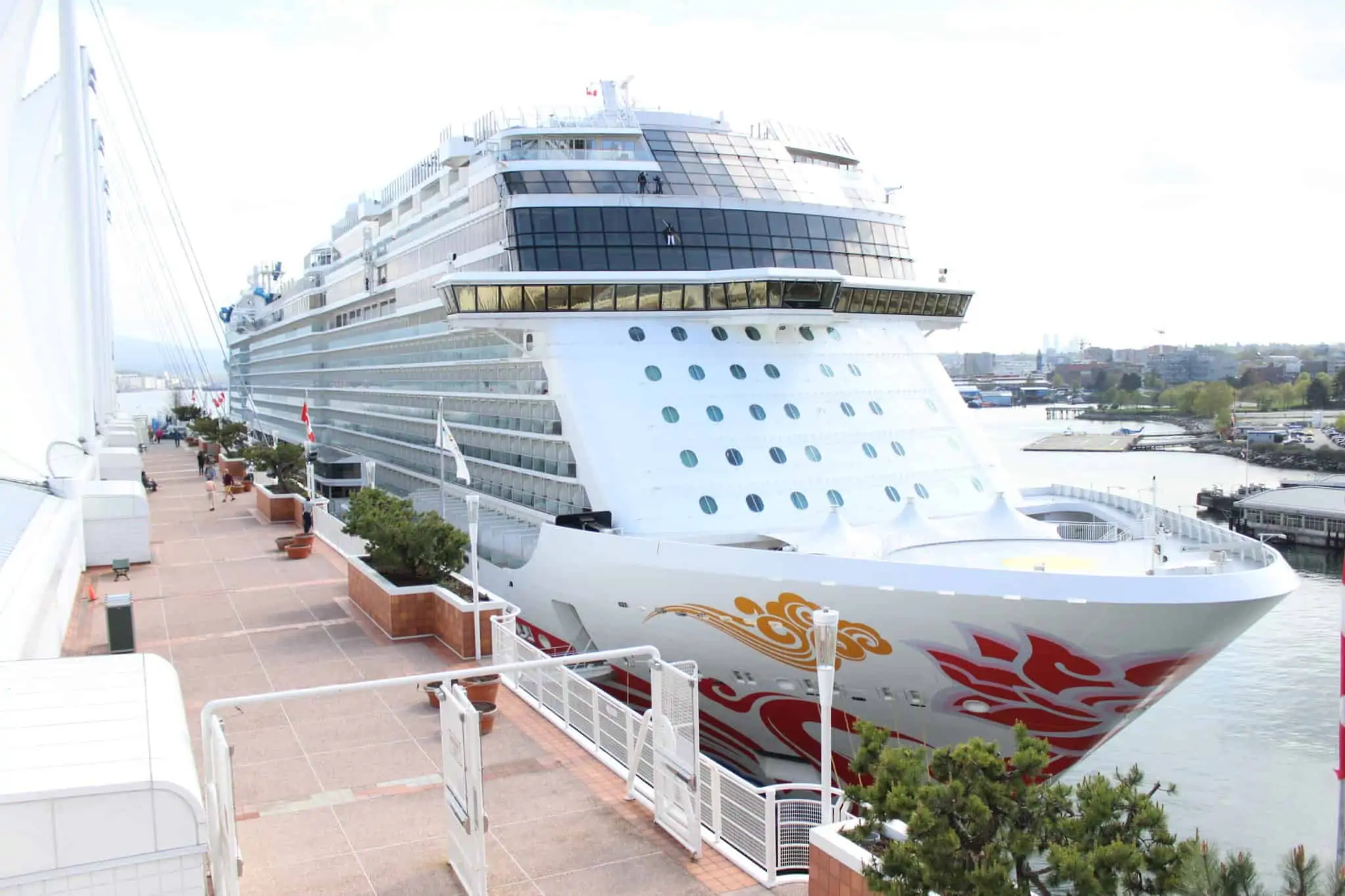 Unlike other Norwegian ships, the pool is not the main focus on the main central deck aboard Norwegian Joy. There is a pool — in fact there are two — but both are small and not central like you'll typically find. This is because the ship was originally built for the Chinese market, and guests from that region don't put as much value on sunning around the pool as they do on pretty green garden-type spaces, which is what used to be on this deck.
When the line moved the ship to the U.S., they took out the garden. This makes for an awkwardly large pool deck with open space, as opposed to one with a pool as the main event.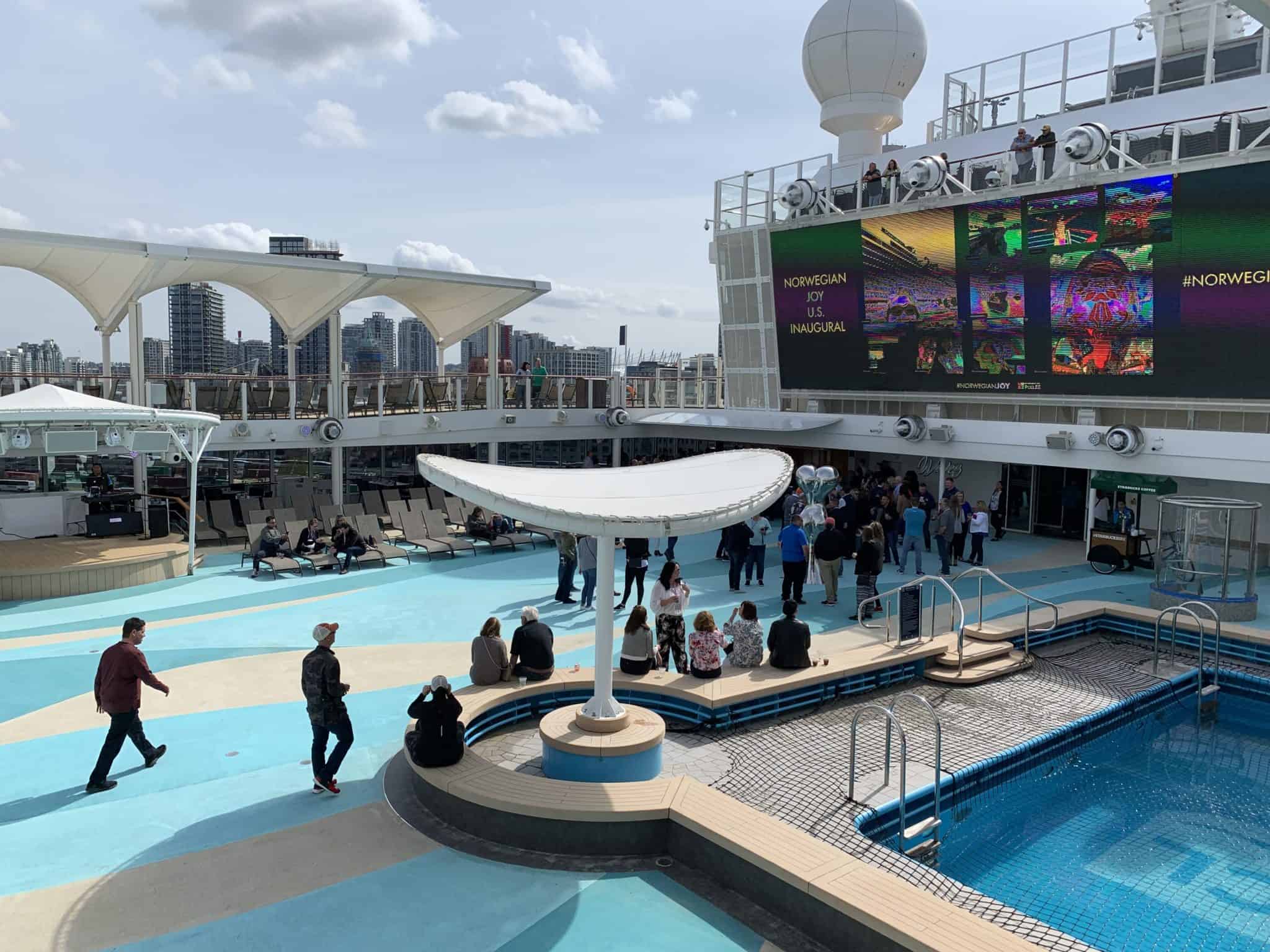 Now let's move partially inside, to the covered but open-air American Diner. This fun 1950s-themed a la carte specialty restaurant serves things such as sandwiches, salads, steak, and fried chicken. This space was originally Margaritaville on previous ships until the cruise line decided to create their own dining concept.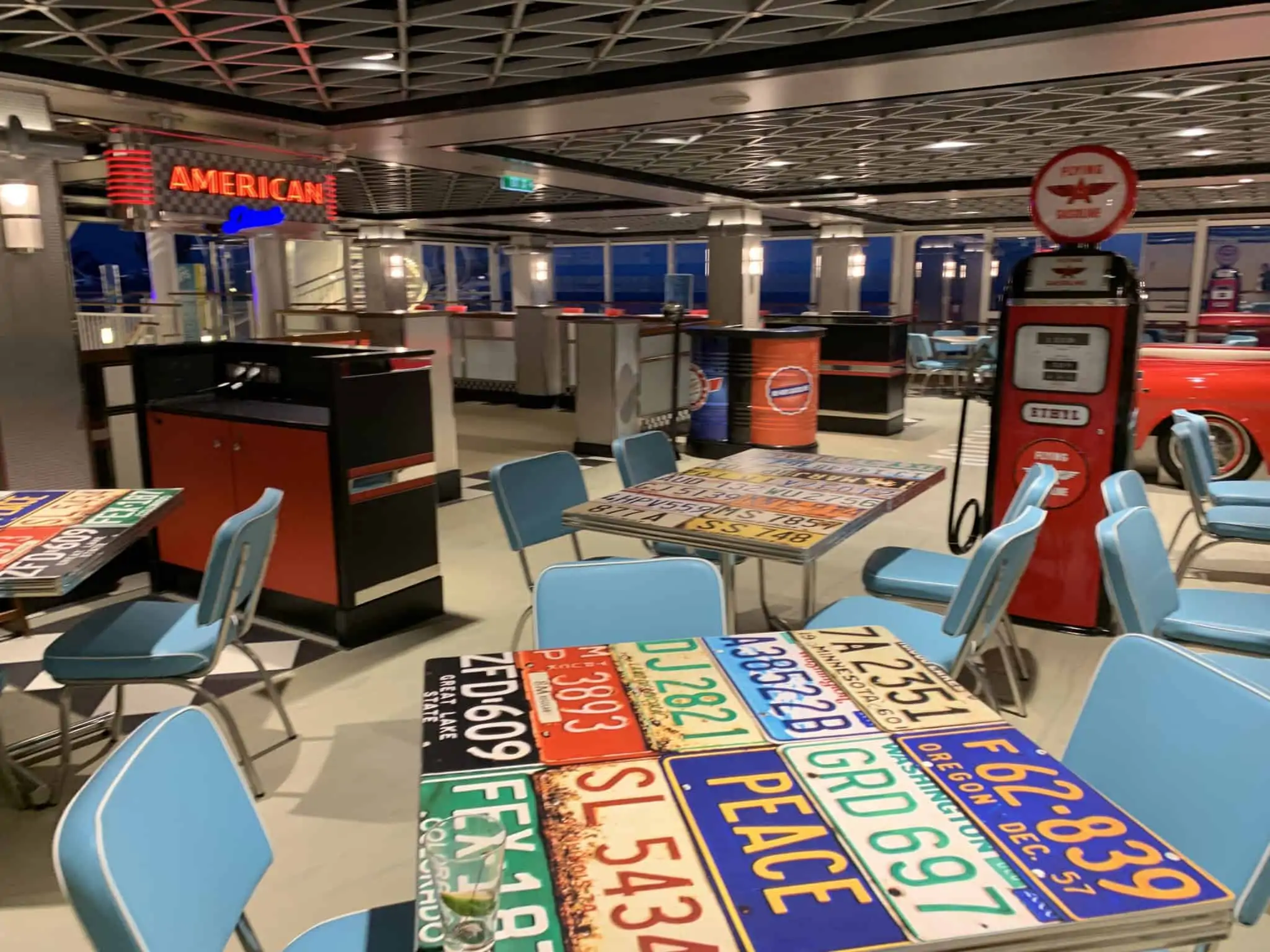 Back outside, there are a variety of hot tubs dotted around the outside of the ship, including here on the side with great ocean views, as well as on the main pool deck.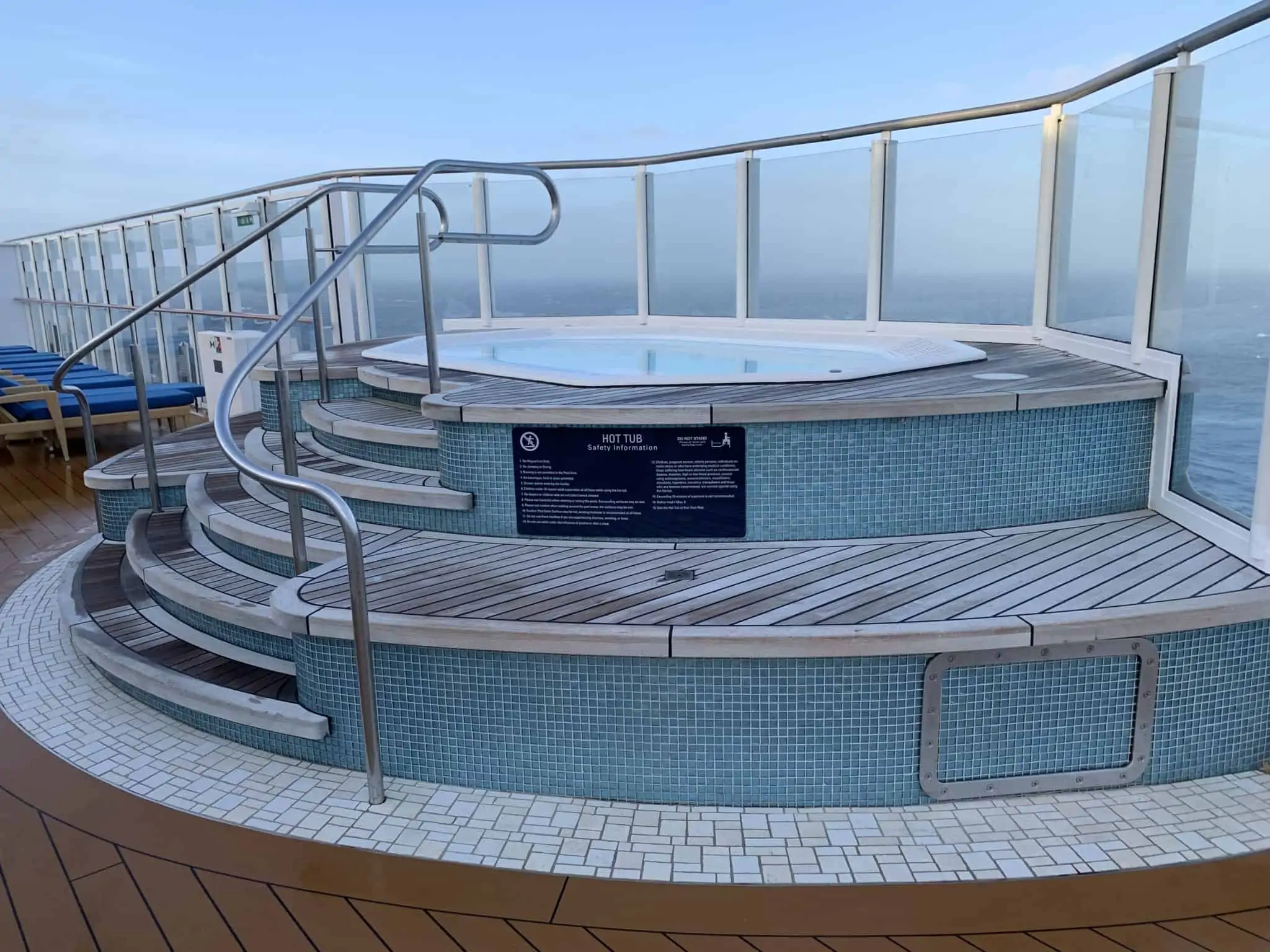 The Garden Café buffet is a modern space with different food stations scattered throughout.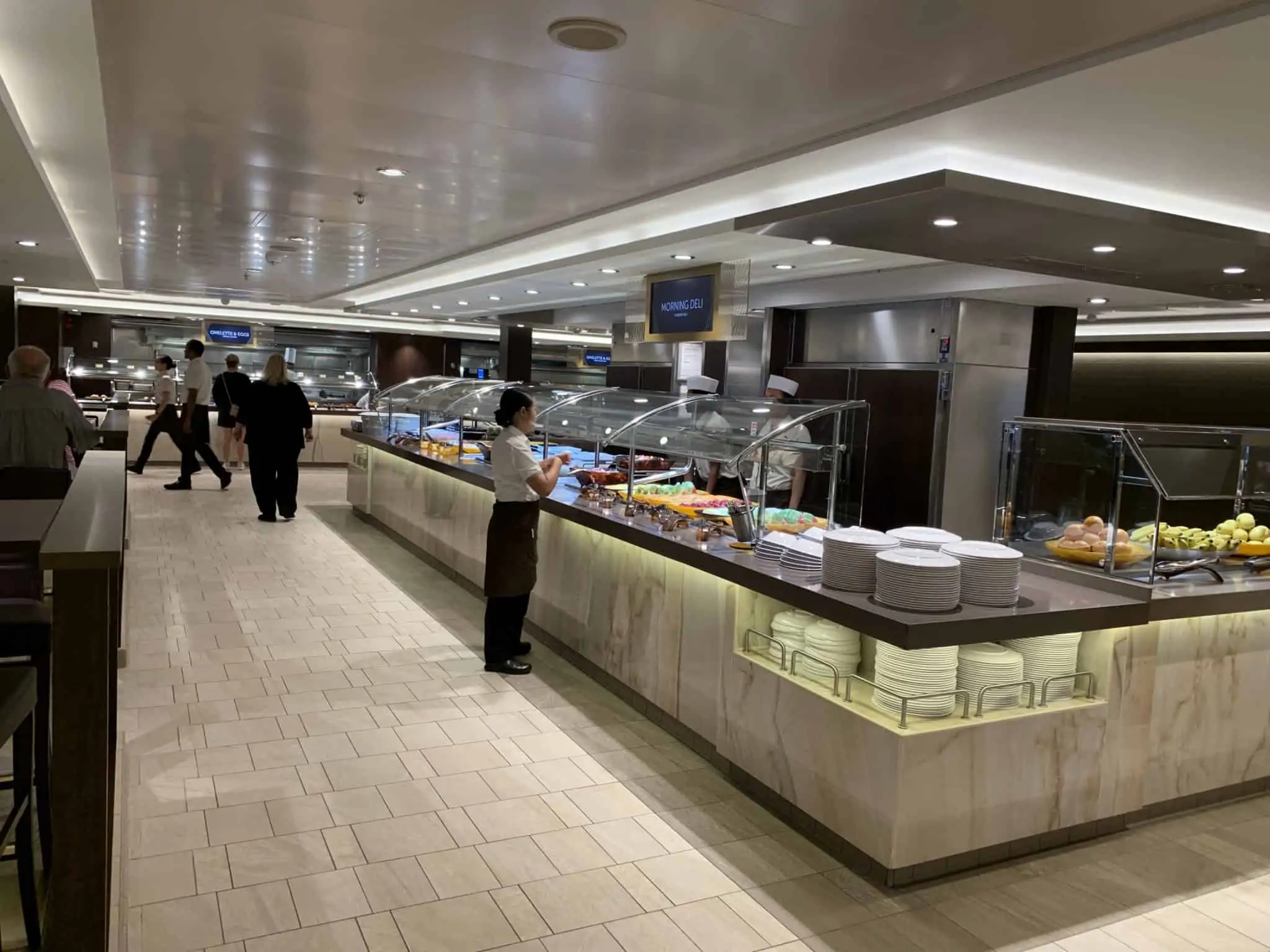 The seating there is quality and comfortable. As with most large ship buffet spaces, it's absolutely massive and has great views.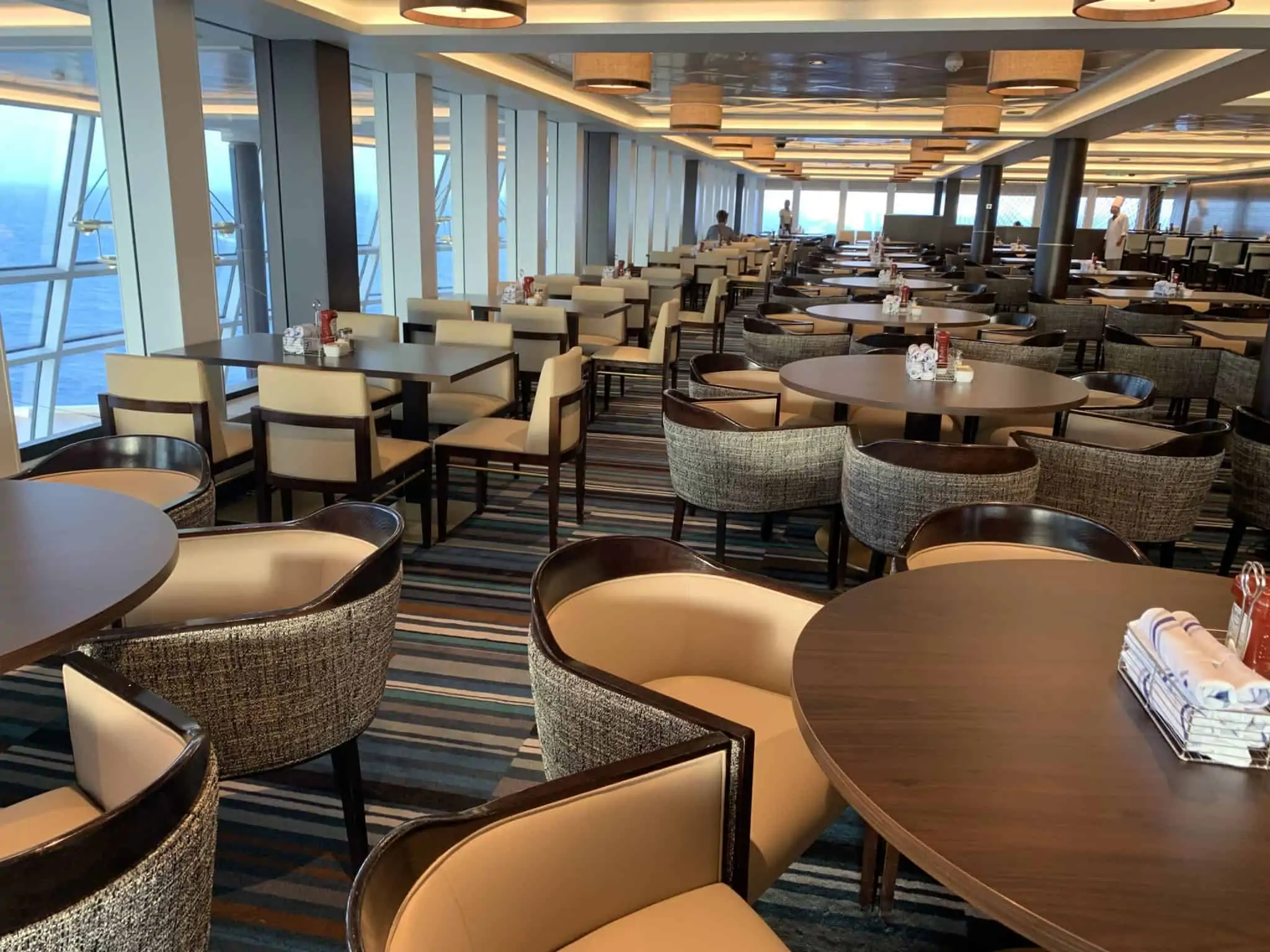 Nestled between the Taste and Savor main dining rooms, the Mixx Bar serves up the cocktails and spirits you would expect from any downtown bar.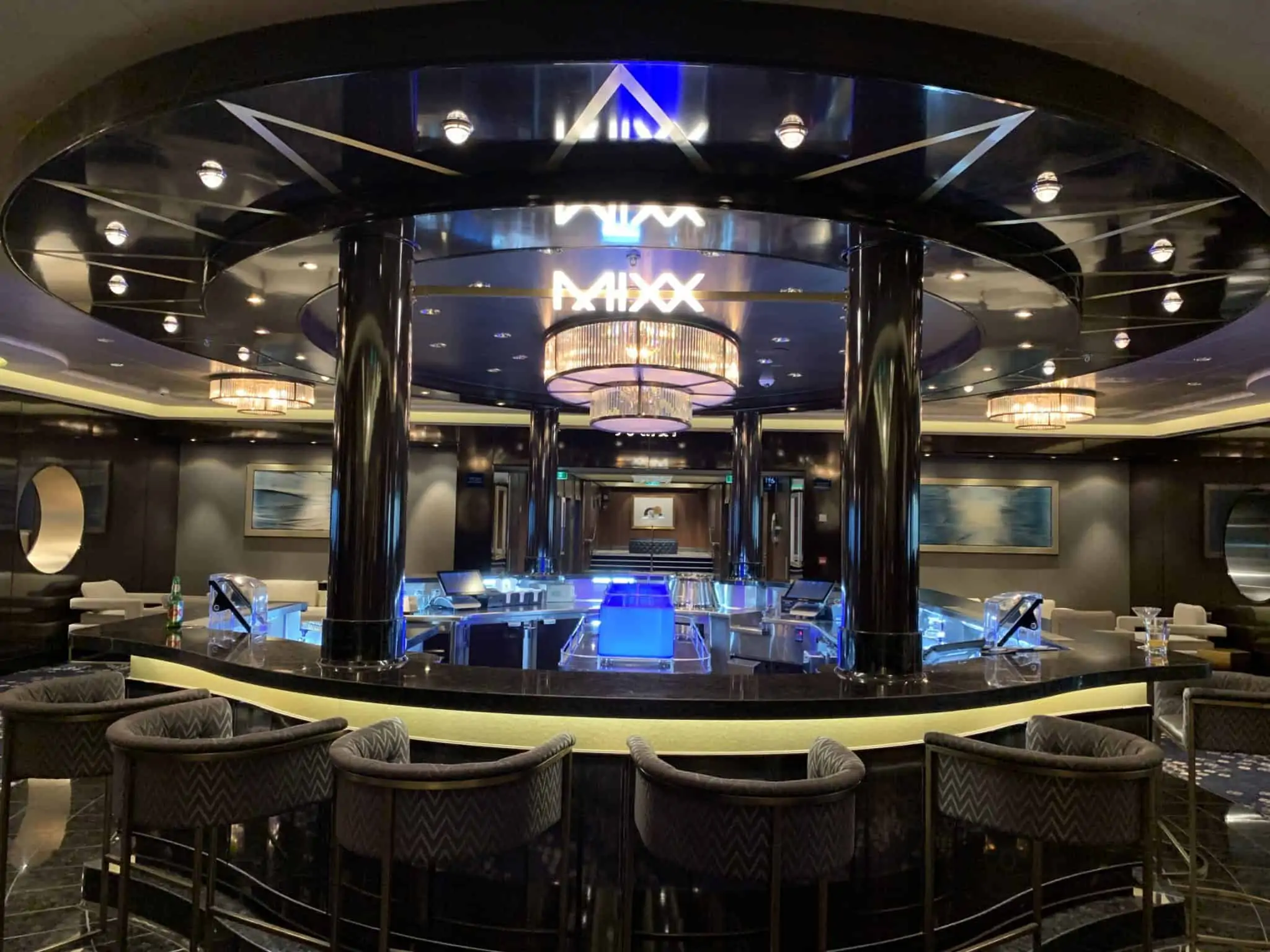 READ MORE: Cruise Ship Photo Tour: Anthem of the Seas
Skyline Bar is the resident bar in the casino, complete with bar-top poker screens so that you can continue gambling even when you go grab a drink.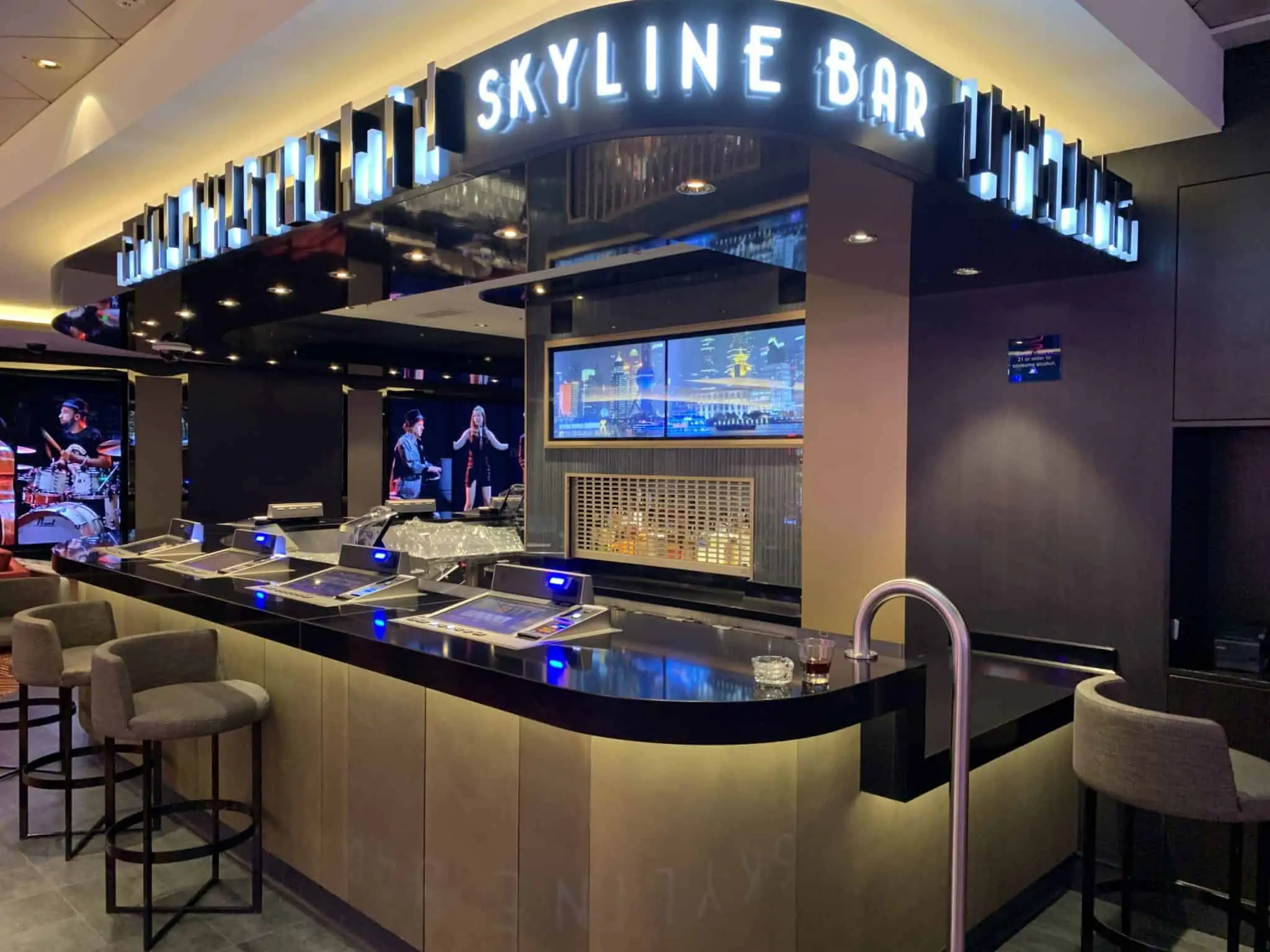 Pictured below is a counter at Food Republic, a specialty restaurant serving a fusion of flavors from places like Thailand, Mexico, and Japan. In addition to this counter are more traditional high and low tables that are perfect for lively dinner conversation. And many of the dishes are made to share — so order a bunch of things for everyone to try and dig in!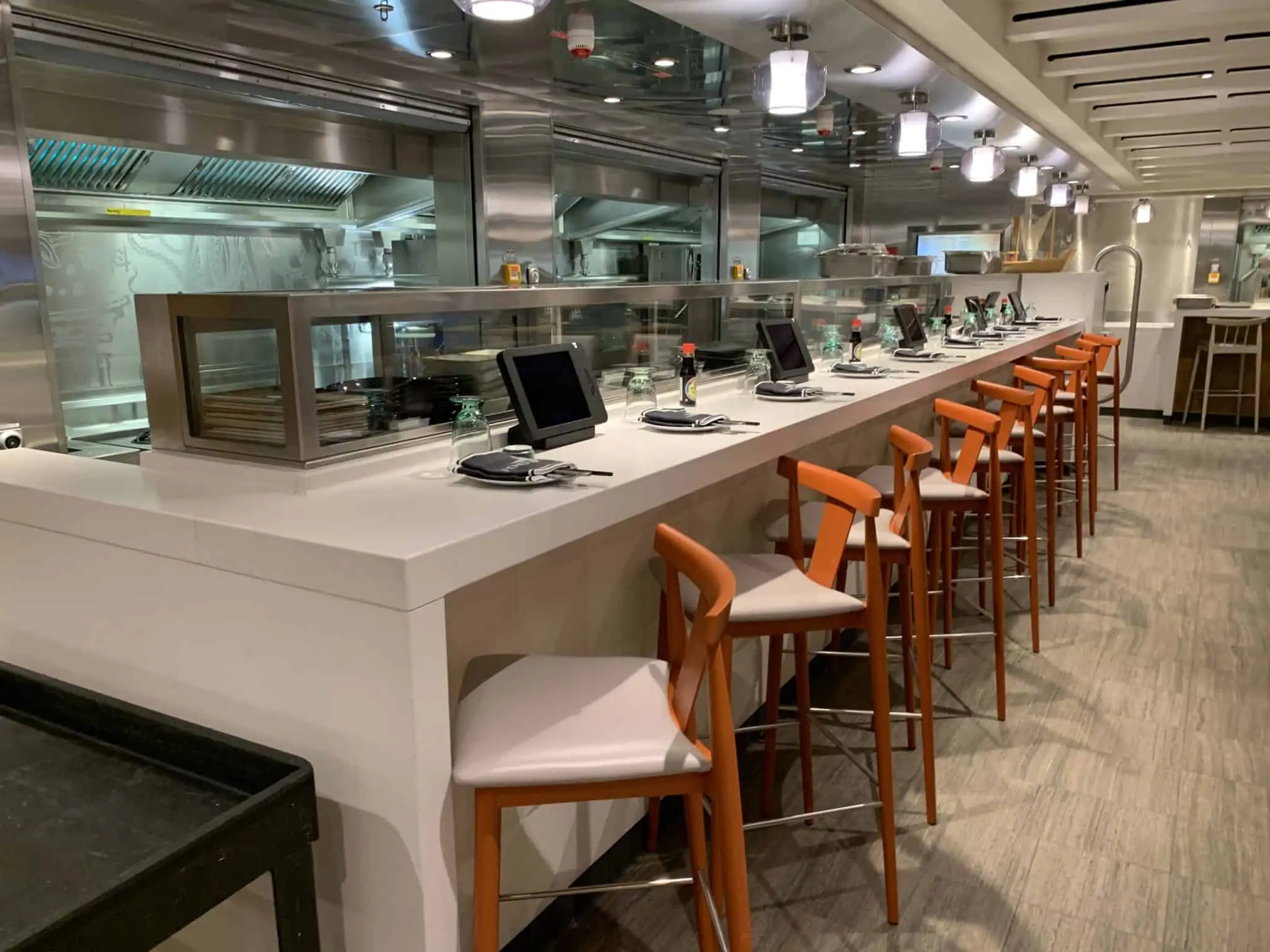 Pictured here is the kids' water park, but you can also see one of the larger waterslides for kids and adults alike. There's also a vertical drop waterslide on Norwegian Joy that extends off the side of the ship over the water.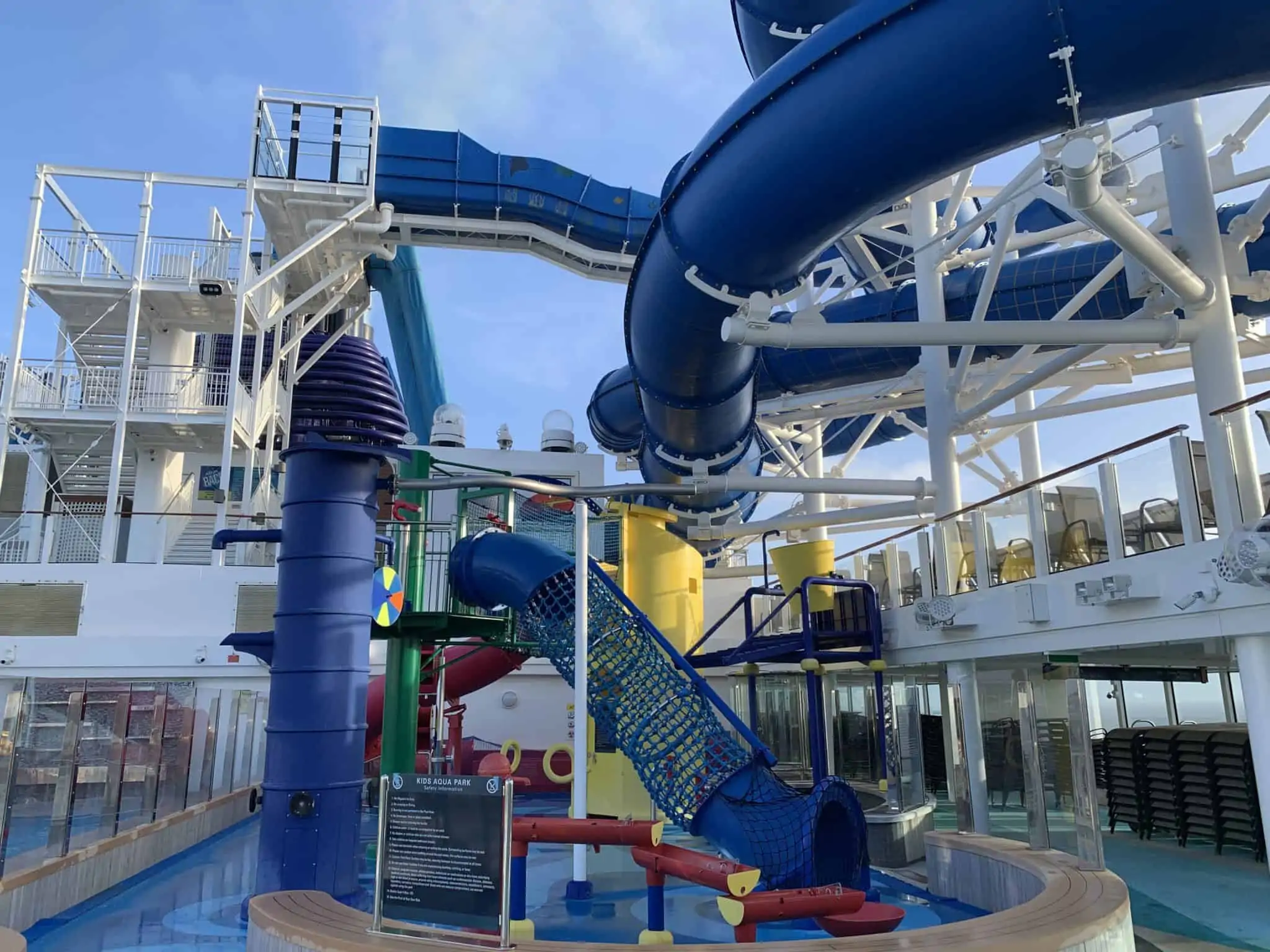 One of the very best spots to spend a quiet morning or indoor afternoon is the Observation Lounge, which — as you can see — is absolutely flooded with natural light and sweeping views.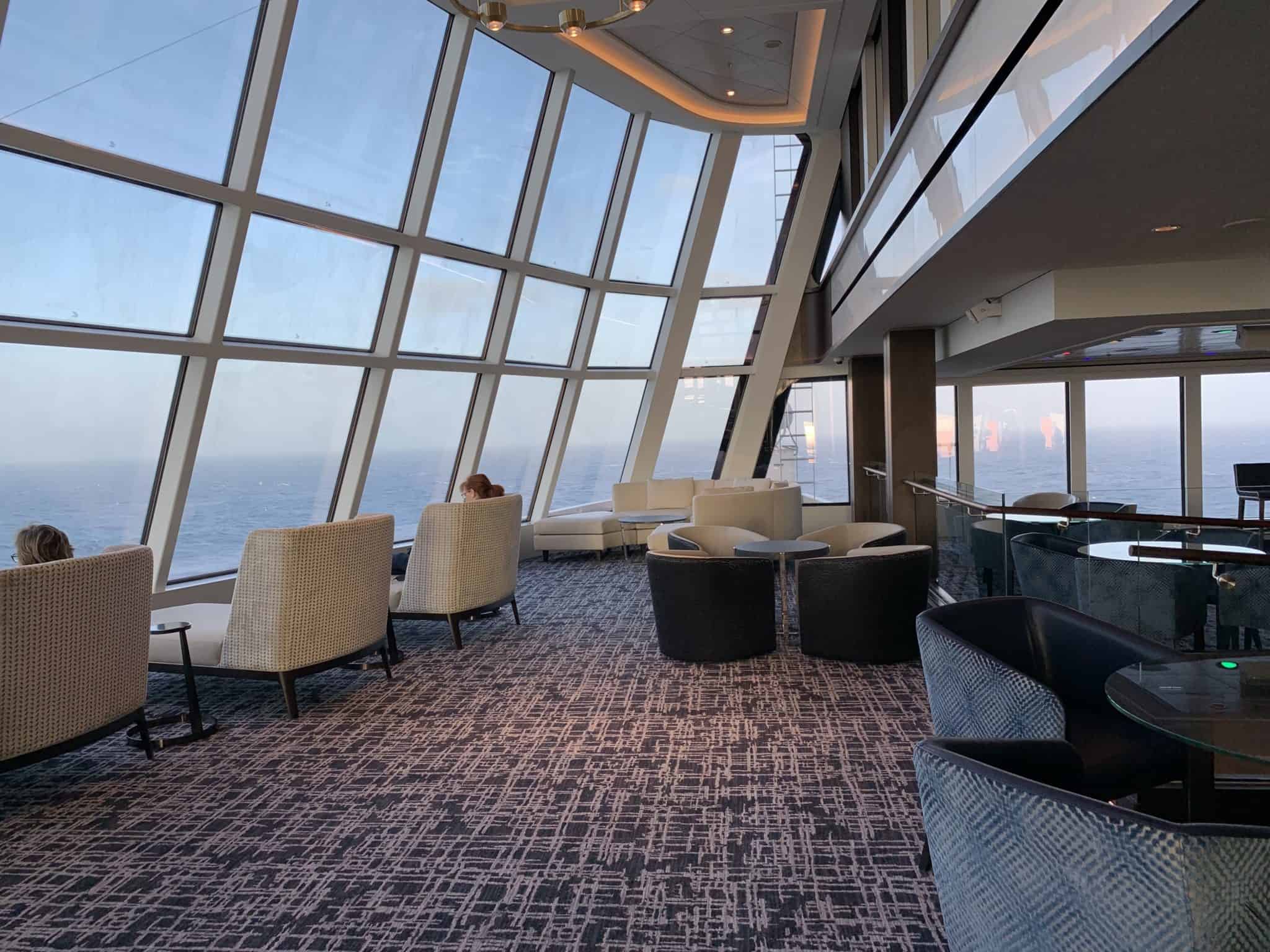 Shifting back to restaurants, La Cucina is one of Norwegian Cruise Line's classic specialty restaurant staples, serving up Italian comfort food.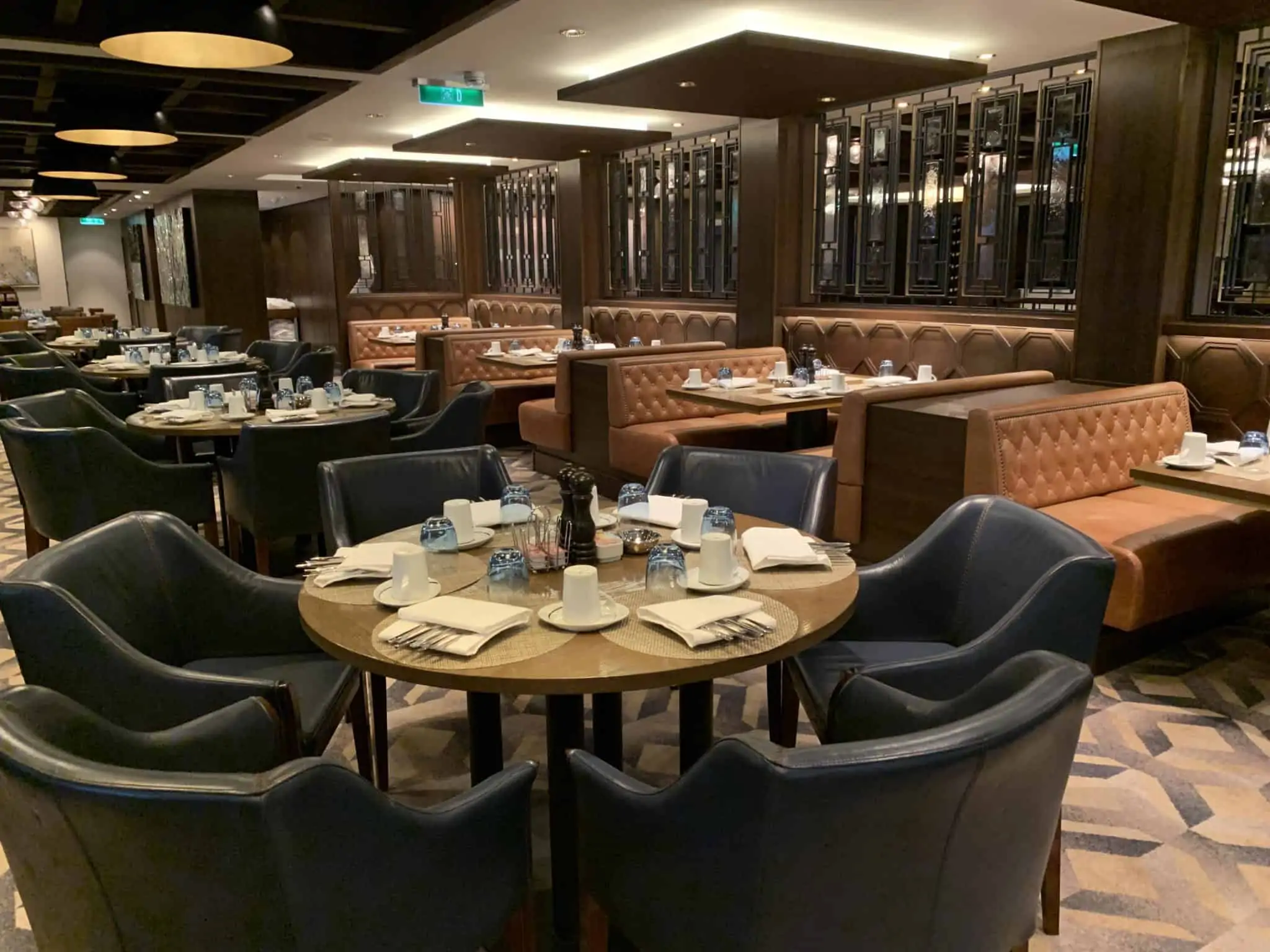 If you know us here at Cruise Radio — especially Doug — you know that we love our barbecue. Over the past several years, it has become more popular on cruise ships, and Norwegian Joy is one of the vessels that has a barbecue restaurant, called Q Texas Smokehouse. Here's one of our delicious meals there.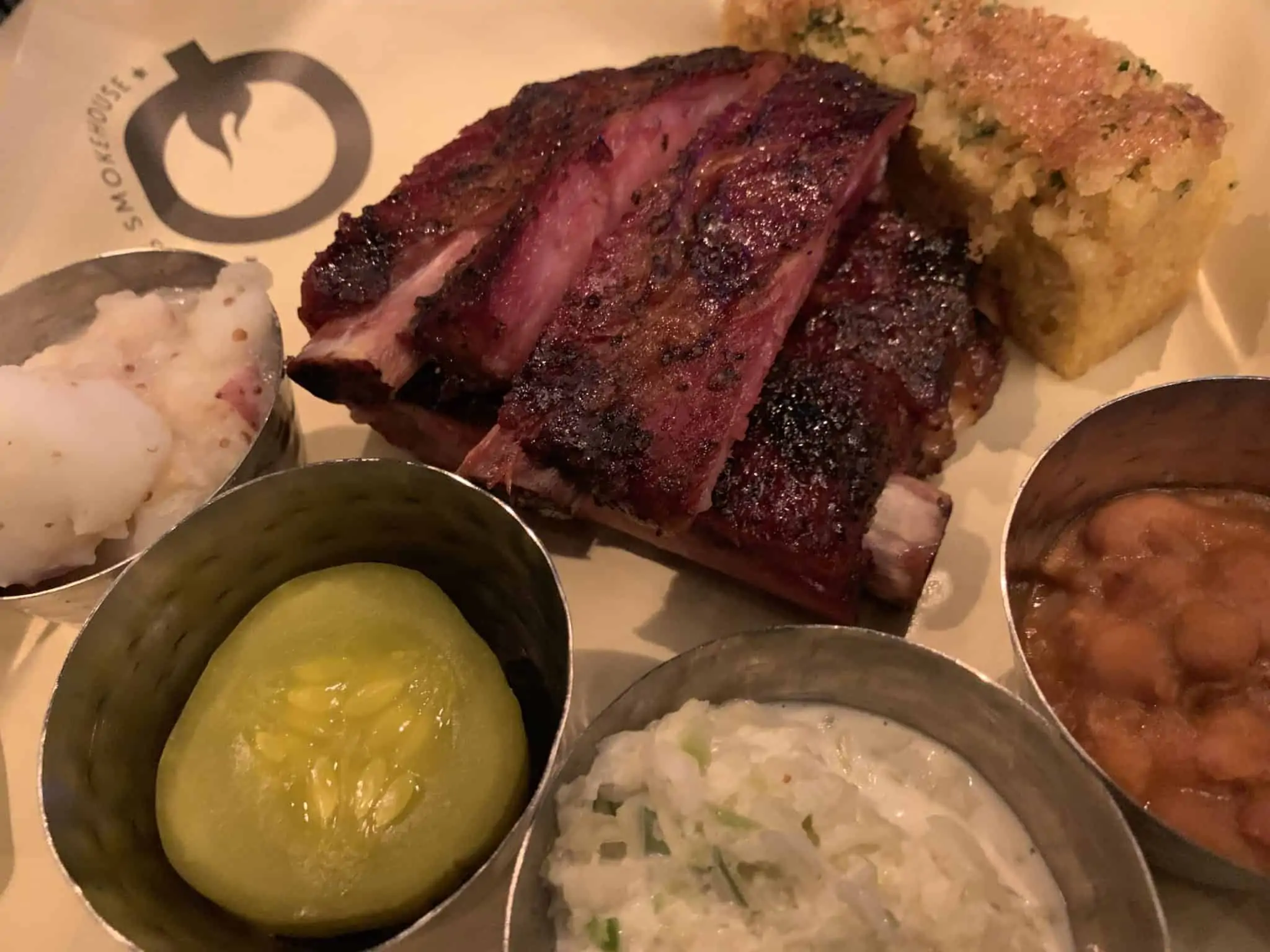 READ MORE: 12 Things to Know Before Sailing Norwegian Cruise Line
Given society's current love of just about anything virtual reality, Norwegian Cruise Line tapped into that with their Galaxy Pavilion venue — a space chock-full of virtual reality games and experiences. Below are some of the VR experiences that can be found there.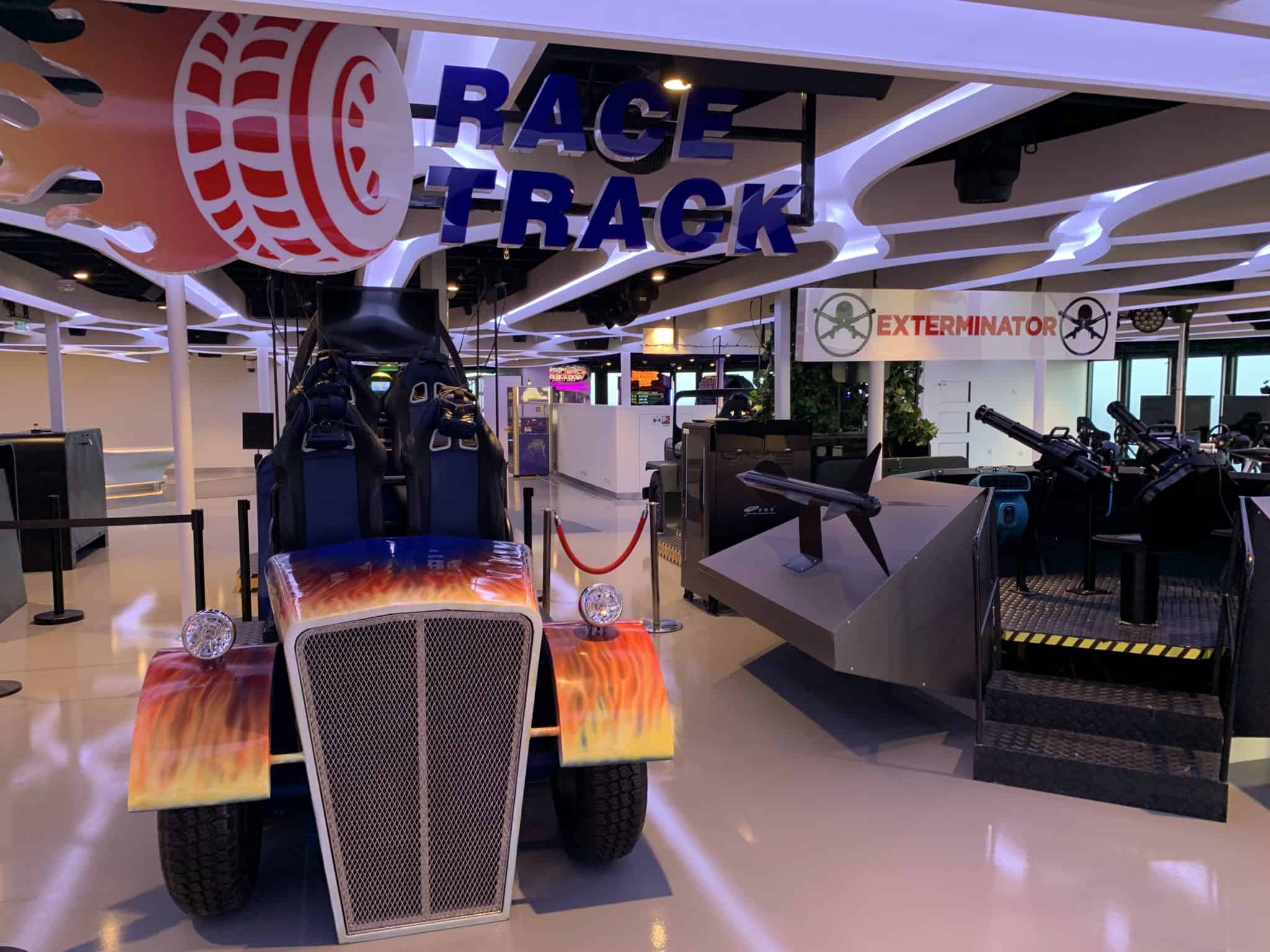 For some live-action fun, passengers don't have to go far. Up on the aft top deck is the Norwegian Joy Speedway — a full go-kart track complete with straightaways, turns, and elevation changes.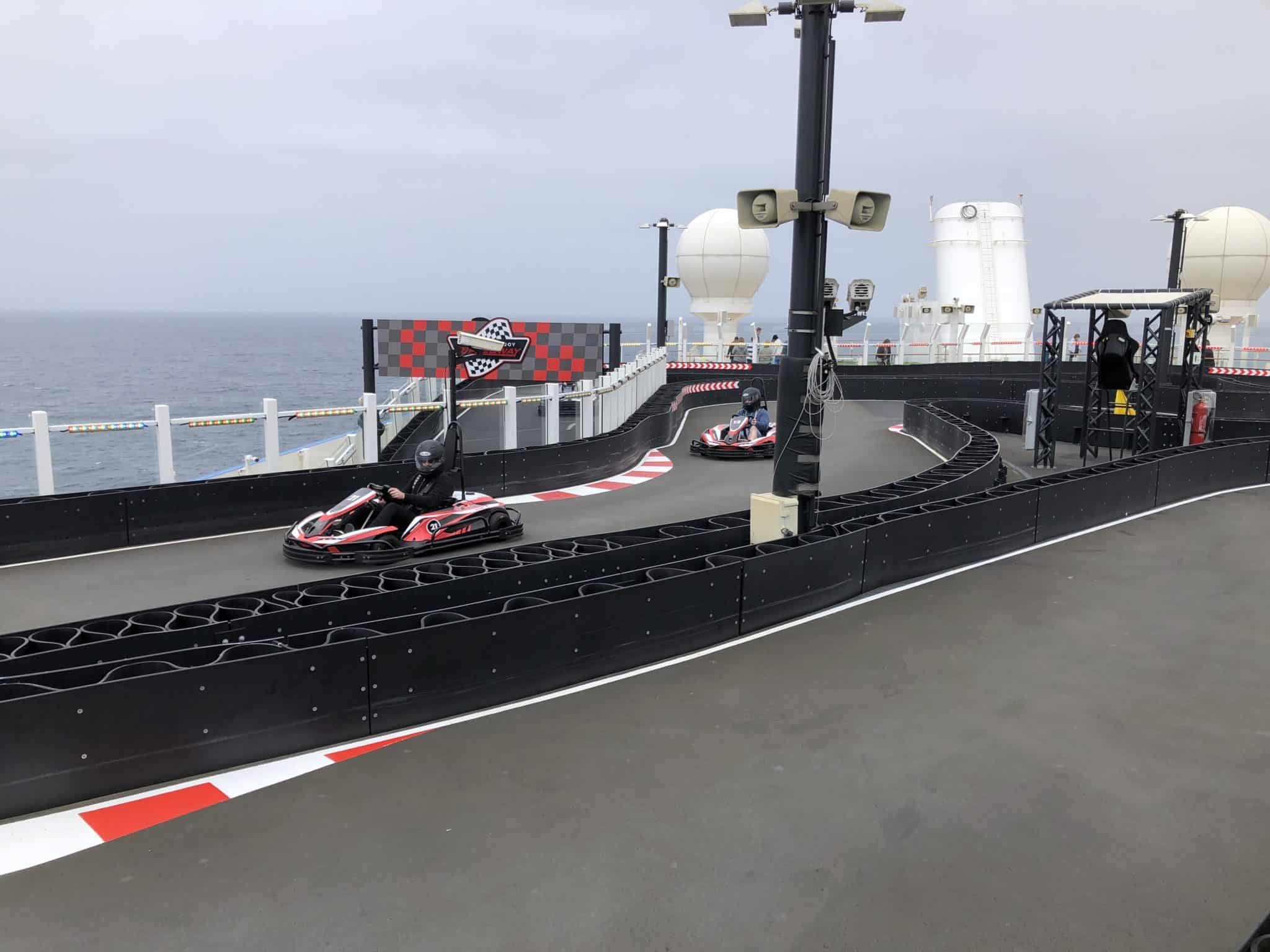 Another fun activity for the family is laser tag, which can also found on the top deck. It's fun no matter what time of day you play, but we recommend trying to get a reservation to play after sunset!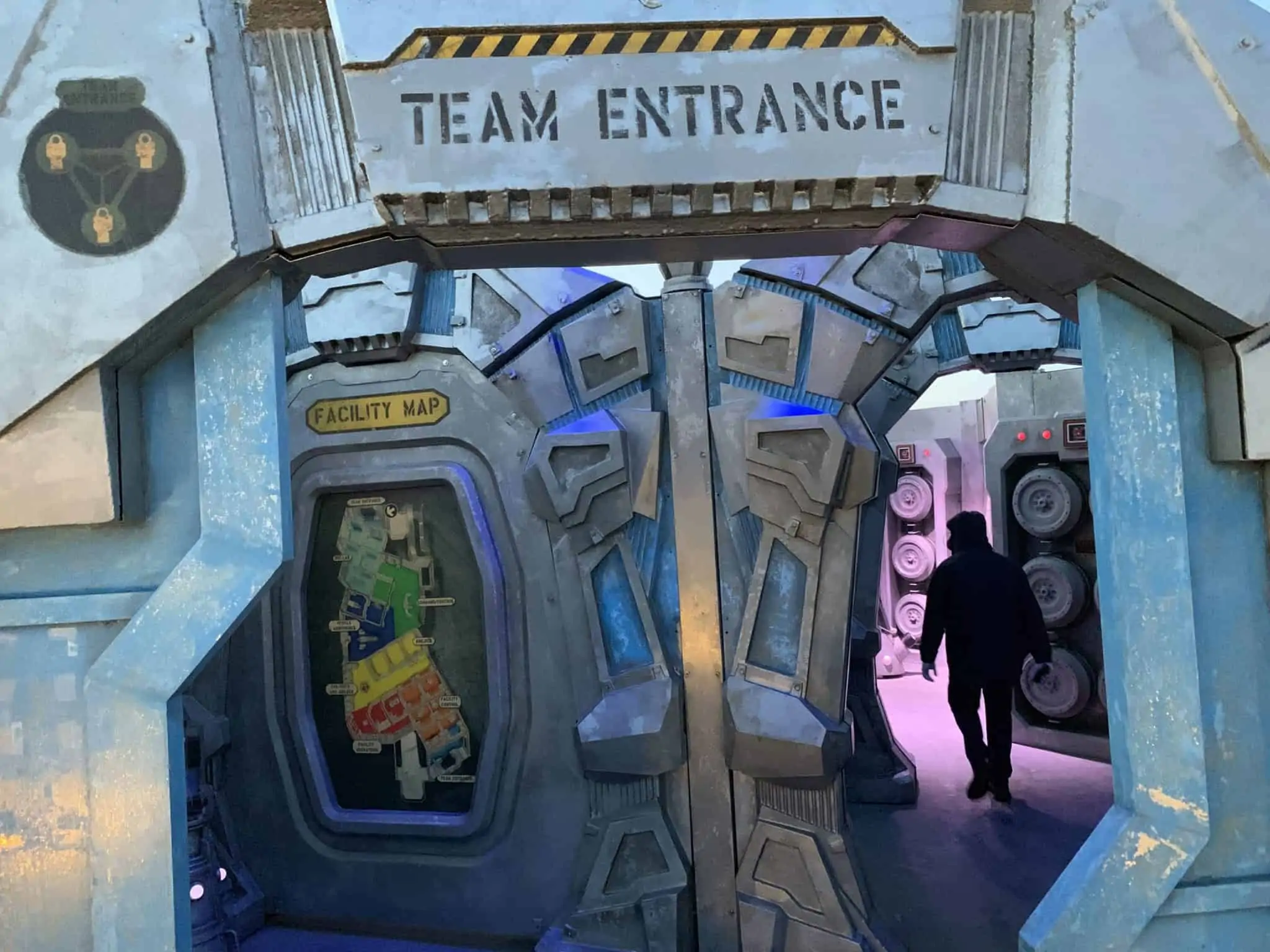 Perhaps our favorite complimentary spot to grab a bite to eat onboard is The Local — a casual sit-down venue that's open 24/7. The menu features things like chicken wings, soup, sandwiches, hot dogs, and burgers.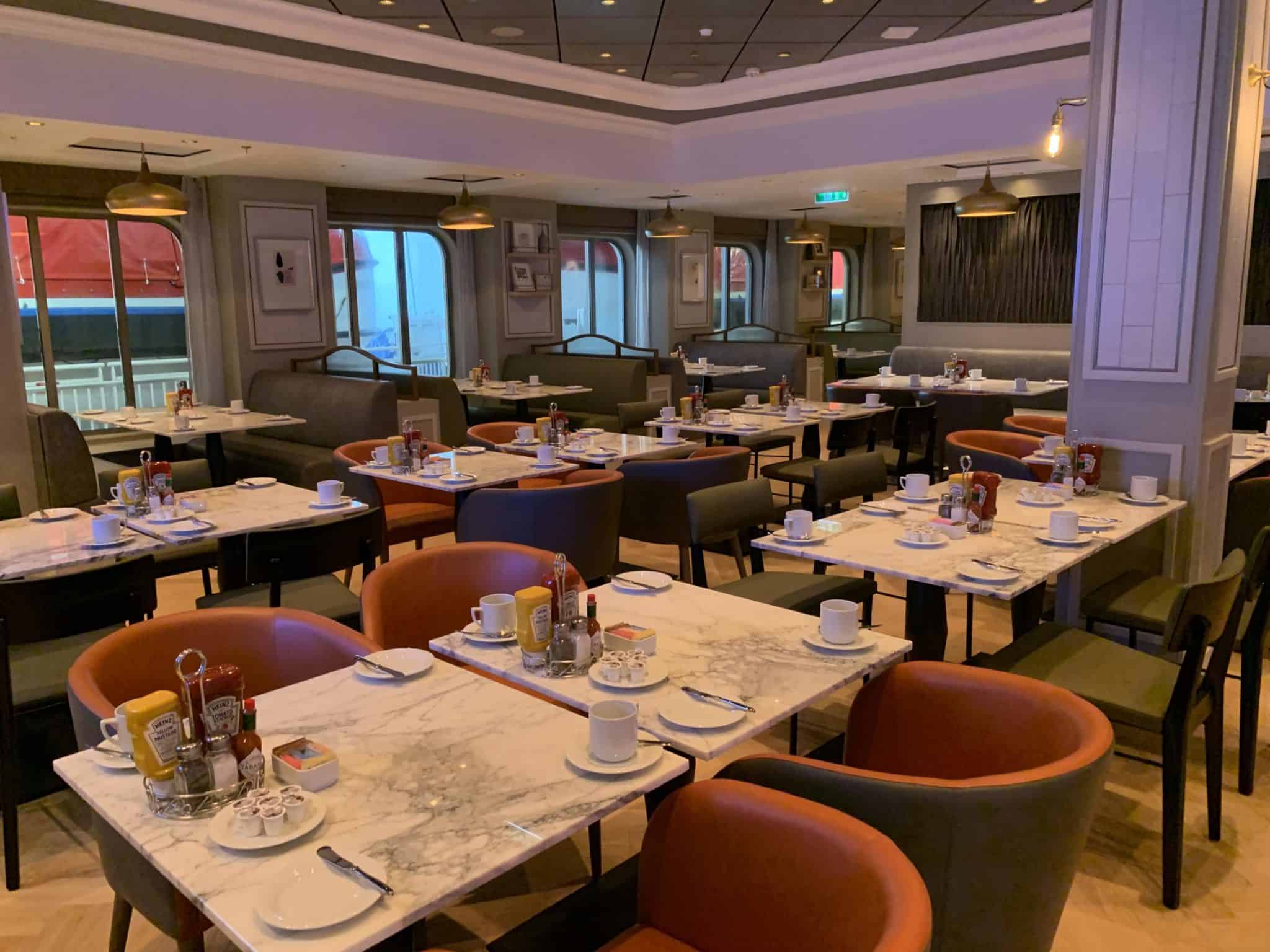 Something we've noticed across many of Norwegian's ships — and especially the Breakaway and Breakaway-Plus class vessels are the massive, colorful, over-the-top chandeliers. They are extremely beautiful and you can't walk through a space that has one without noticing it.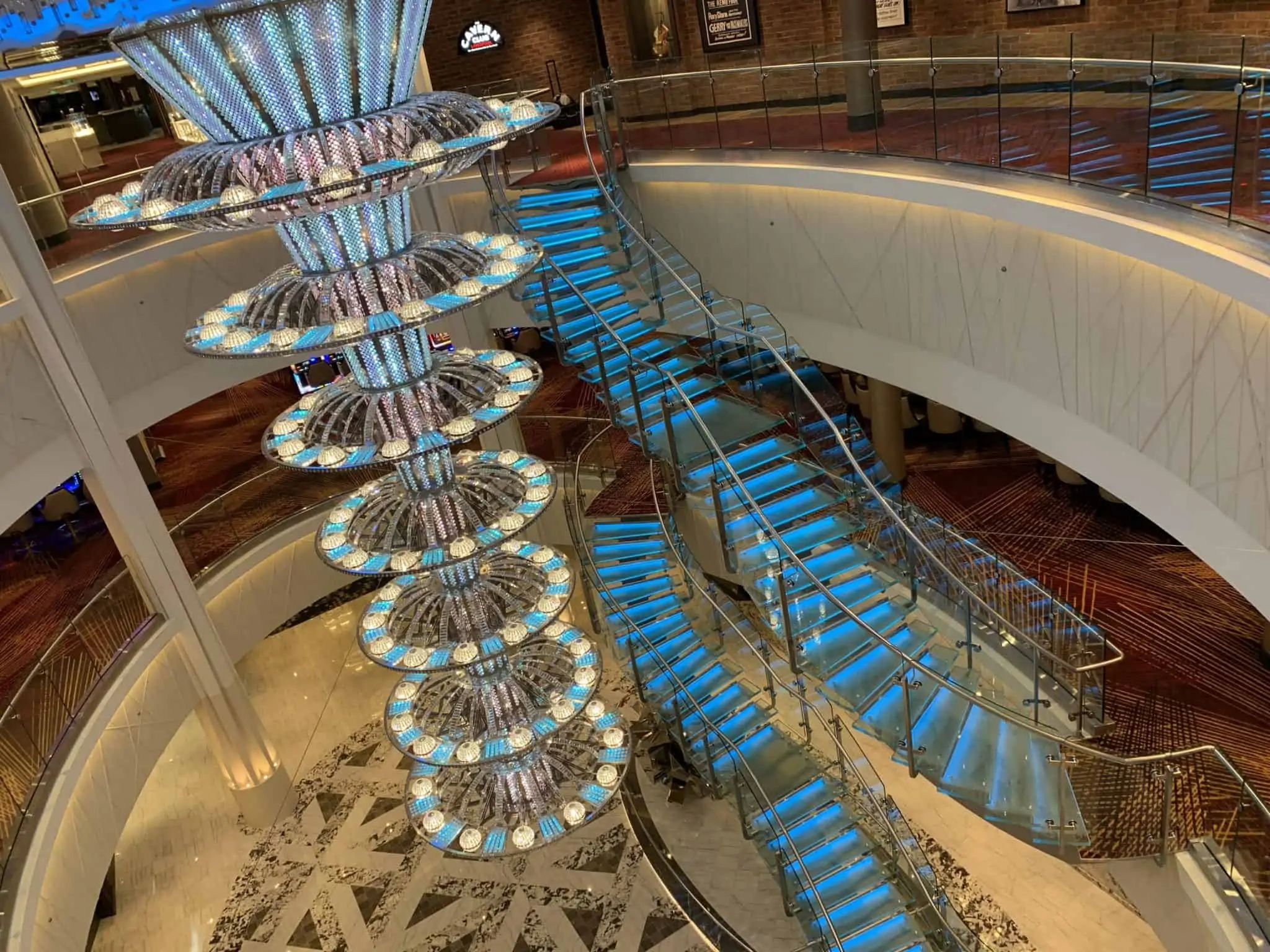 Norwegian is one of the best cruise lines when it comes to entertainment, and there's a solid lineup aboard Joy — Footloose being one of the most popular.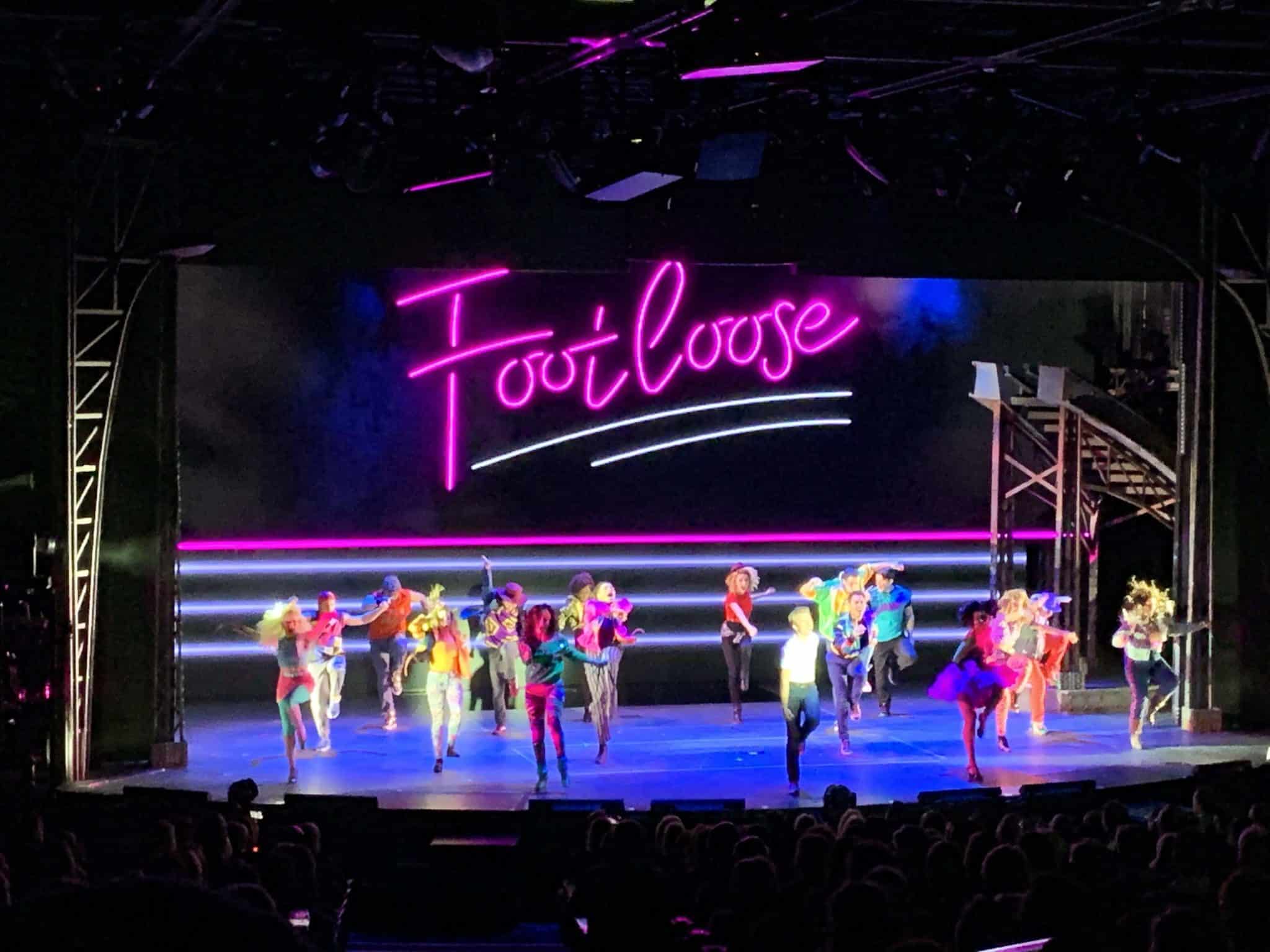 You may or may not have known this, but Royal Caribbean isn't the only cruise line where you can find an at-sea Starbucks outpost — Norwegian has them too. They can't be found on every ship, but here's the coffee company's inviting counter on Norwegian Joy.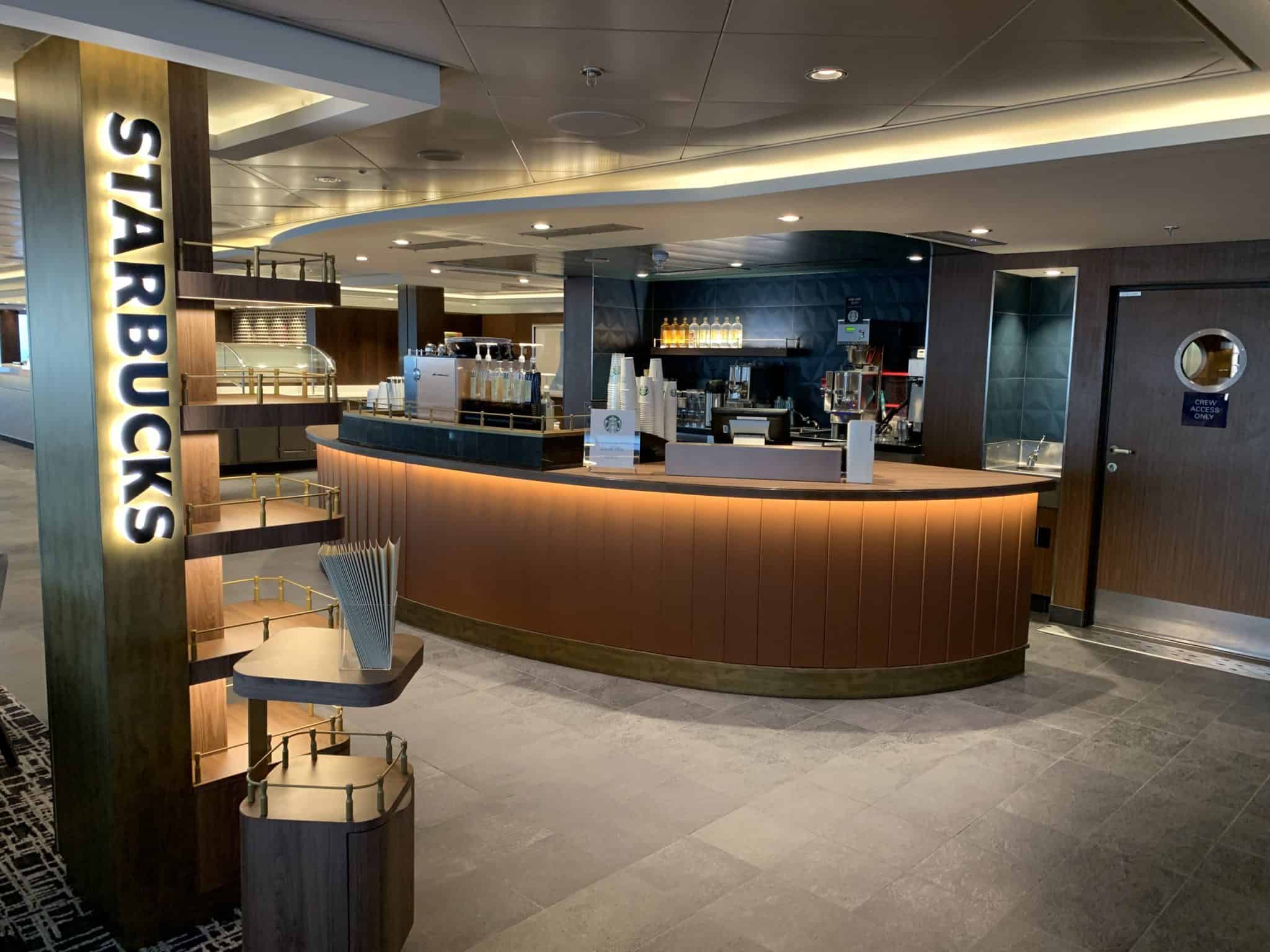 Last but not least is the pool area in The Haven — an exclusive 'ship within a ship' area on Norwegian Joy that's just for guests booked into a Haven stateroom. In addition to this exclusive pool is a private lounge, bar, restaurant, and sundeck.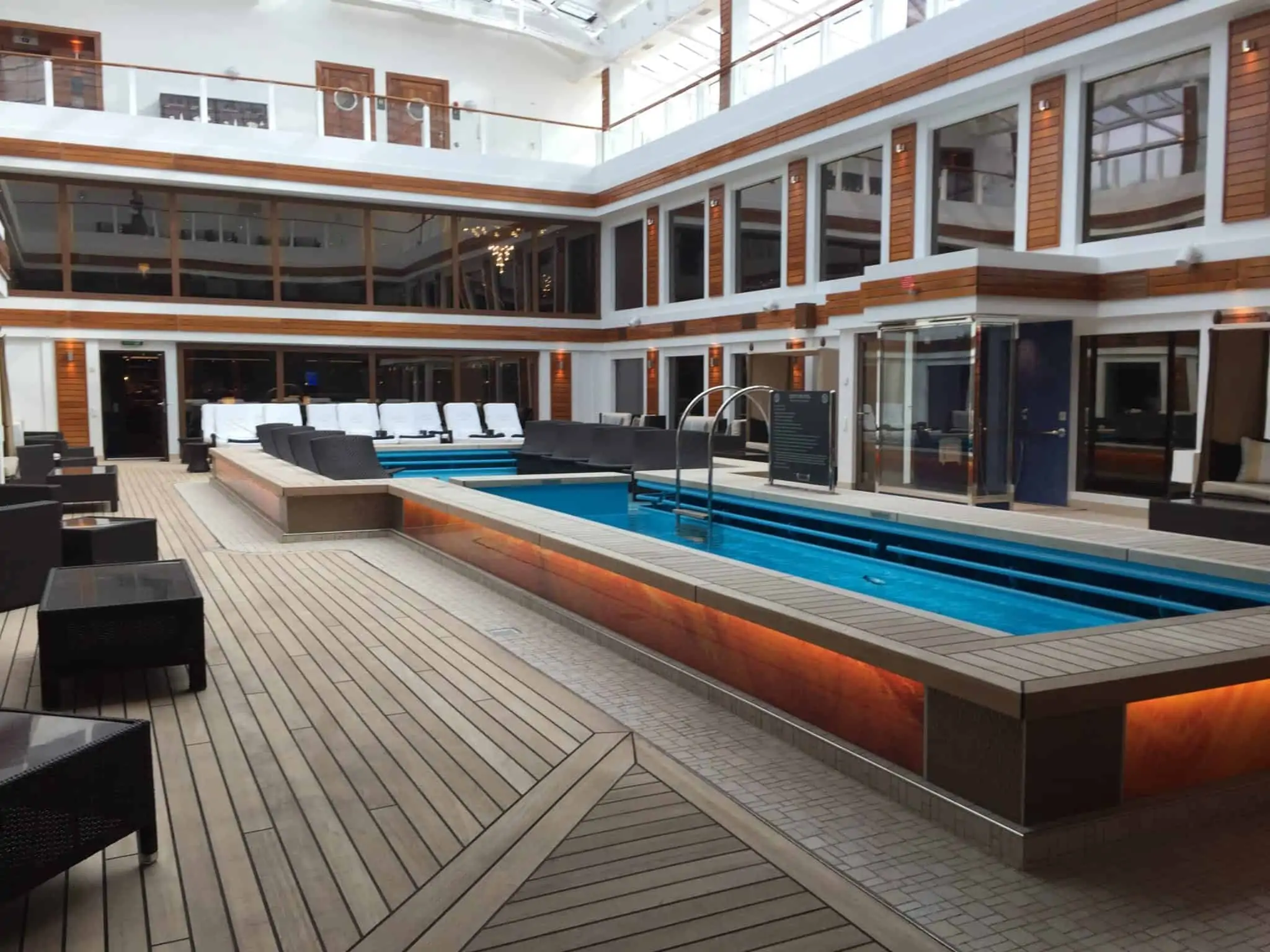 We hope you enjoyed this photo tour of Norwegian Joy!
READ NEXT: Norwegian Joy Cruise Ship Review
Pin it!