Upping their technological game, Norwegian Cruise Line today announced an all-new version of their app. The redesigned Cruise Norwegian app's main purpose is the best one imaginable: To help eliminate stress as you plan (not to mention enjoy) your vacation.
How The Cruise App Helps Before You Even Board!
"Whether they're 60 days from their sail date or in the middle of their cruise, the Cruise Norwegian app [allows for] seamless, anytime access to a myriad of onboard offerings, services and activities," said Andy Stuart, president and chief executive officer for the line. "Once on board, the Cruise Norwegian app will allow guests to continue customizing their ideal cruise experience and view or manage their existing account information, allowing them to maximize their time and spend it on the things they enjoy the most."
And let's face it: Nobody lists "having to stand in line at the guest services desk" as one of the things they enjoy most. In fact, it probably doesn't even crack the top 20.
The Cruise Norwegian app is, at the end of the day, an update of their current iConcierge app. At the moment, the Cruise Norwegian app is only available on the Norwegian Sky. It next will be rolled out when the line's newest ship, the Norwegian Bliss, joins the fleet this summer. And by the end of 2018, the app is expected to be available to all passengers sailing with Norwegian.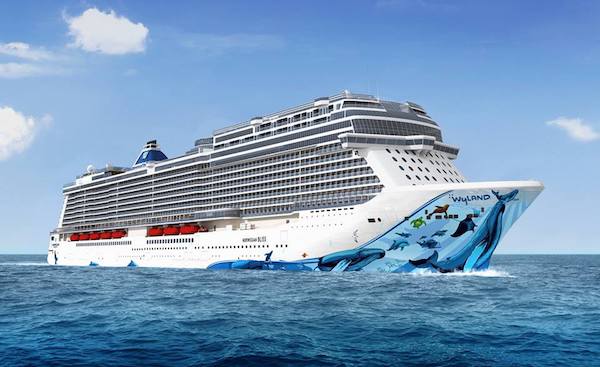 What You Can Do With The Norwegian App Now!
While the app may not yet be available for most current passengers, it can still be downloaded and accessed as a way to help plan your next vacation. If you already have an account with Norwegian Cruise Line, you can use the same log-in information to, after downloading the app gain access. Immediately upon signing in, you'll see your current Latitudes reward level (and can easily find out what perks come with that level), as well as any future cruises you. Users will be able to read about and book shore excursions, make dinner reservations and more. Like with the iConcierge app, passengers will be able to pay a one-time (per cruise) fee of $9.95 and call or message others on the ship who have also accessed the program. Furthermore, guests will be able to make outbound calls via the app for 79 cents per minute.
Will you be downloading the free app? Which function do you think you'll find most useful?