From the start, we were pretty sure the go-karts sitting atop Norwegian Cruise Line's newest ship, the Norwegian Bliss, would be popular. So it's not surprising that they are now rolling out a new program which will allow folks who want to experience the thrill more than once do so without breaking the bank.
Norwegian Bliss Go-Kart Pricing Details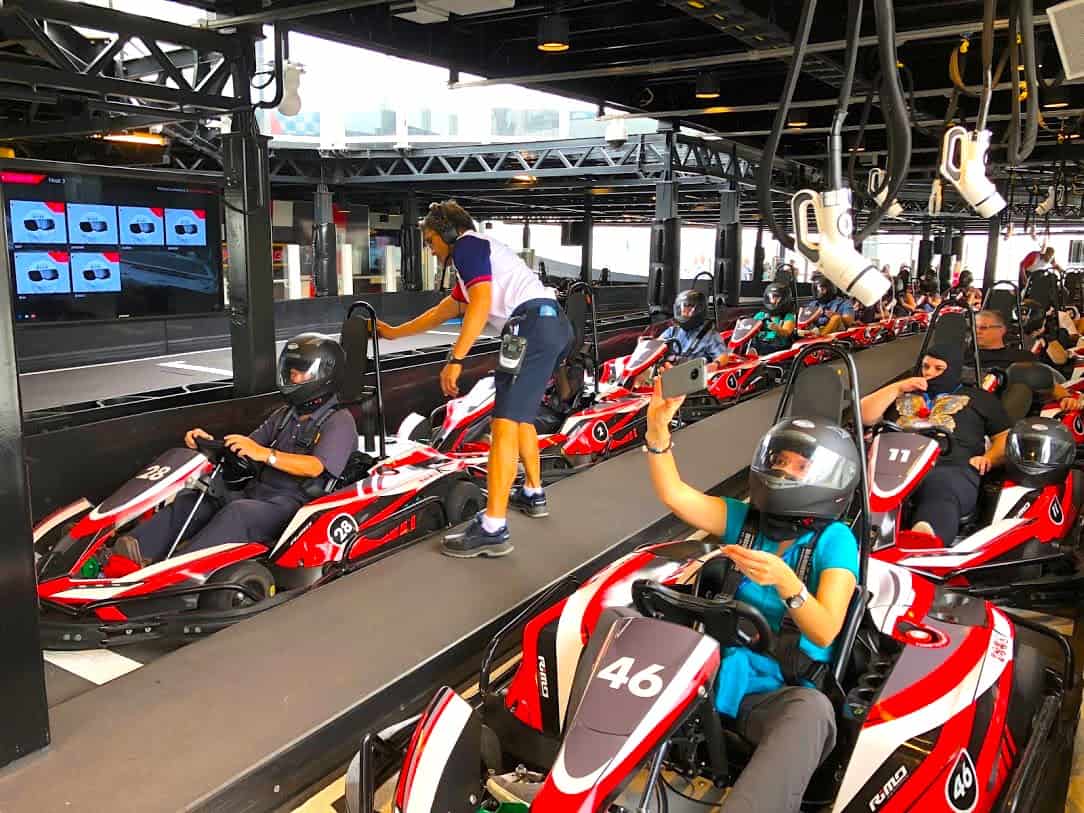 When Norwegian Bliss was first launched, the cost to enjoy the experience was $7 per person, which bought you about 8 laps around the twisty track. Within two months, the price was increased to $9.95 per session. Currently, the price is $9.95 for an eight-minute ride on the track.
While the price point isn't bad, multiple rides could add up quickly. If you're traveling with someone — whether young or young at heart — for whom the go-karts are the kind of thing they'll want to do every day, or even several times a day… that $9.95 per experience starts to seem like less of a bargain.
Fortunately, Travel Weekly is reporting that guests can now purchase a daily go-kart pass for $29.95 per guest. And if you want to take an unlimited number of rides during the course of a week-long sailing, you can do so for $99.95.
Like with the ones sold for the popular Vibe Beach Club, only a limited number of passes will be available, and they'll be sold on a first-come, first-serve basis. Passengers will not be able to purchase the passes in advance, and they will only be sold at the racetrack ticket counter. As of now, it looks as if a maximum of 40 weekly passes will be offered on each sailing, as well as 30 daily passes per day. Guests who purchase the weekly pass will gain access to the track via a separate line.
The go-kart concept was first introduced on the Norwegian Joy, which is currently sailing out of Asia. The track aboard Norwegian Bliss is approximately 40 percent larger than the one on her sister ship. So far, there's been no word as to whether or not the line's next ship, the Norwegian Encore, will feature a similar track.