Norwegian Cruise Line announced on Tuesday morning that all sailings will be canceled through the month of March 2021.
Previously, the cruise line had canceled sailings on all but three ships through that period. But with this announcement, the line confirms that no vessels in their fleet will sail before April.
The Latest Ships to Have Sailings Cancelled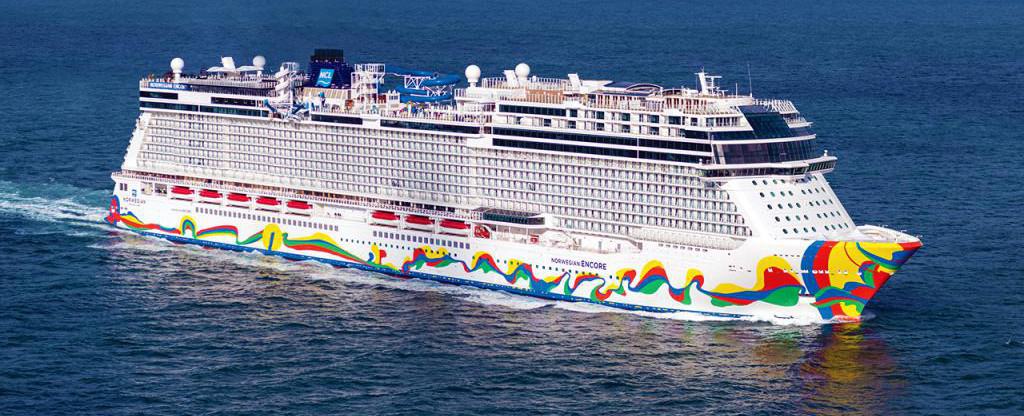 In a statement, the cruise line said, "we have made the decision to further suspend voyages for Norwegian Encore, Norwegian Escape, and Norwegian Joy with embarkation dates through and including March 31, 2021. March sailings on all other vessels were previously suspended."
All guests with current and active bookings affected by this suspension will receive a 100% refund of the fare paid, back to the original form of payment.
Refunds will be processed automatically by NCL within 15 business days.  Please then allow 7-10 business days from our processing date for funds to become visible back to the original form of payment (timing is dependent on individual financial institution's policies).
For those reservations paid using a previously issued FCC, 100% of the FCC used will be re-applied to the guests' Latitudes account within 7 days.  No further action is needed by you or your client.
All guests with current and active bookings affected by this suspension will automatically receive a 10 percent discount on their next NCL cruise, valid for all published sailings from through and including December 31, 2022. The cruise line said the discount will be applied to guests' Latitudes profiles by Wednesday, December 30, 2020 and must be used within one year of the issue date.
What Happens Next
Like with the other cruise lines, Norwegian is essentially playing a waiting game. Before their ships can officially resume sailings, each must implement a series of health and safety protocols and train their crews accordingly.
EXPLAINED: The CDC's Conditional Sail Order for Cruise Ships 
Then, each ship must undergo a series of "test sailings" to prove to the Centers for Disease Control that the protocols have been put in place and the crew properly trained in their implementation.
So far, Norwegian has not indicated which ships they hope to have sailing first or from which ports.