Norwegian Cruise Line guests who signed onto their accounts today may have noticed big changes to the company's Latitudes program.
New Tier Introduced
The change came in part due to complaints from long-time cruisers that the previous Latitudes program's tiers included a huge jump between the Platinum Plus and Ambassador levels. The introduction of new tiers had been rumored for months before finally it was rolled out on January 10.
The new program eliminates the previous Platinum Plus level, instead replacing it with the Sapphire and Diamond tiers, each of which comes before the program's highest level, Ambassador.
Because of the way the new point system is structured, no members will find themselves moved to a lower level. Instead, they will either remain at the same level or be moved into a higher category.
The breakdown of the previous tier levels vs the new levels — and how many points are required for each — is illustrated below: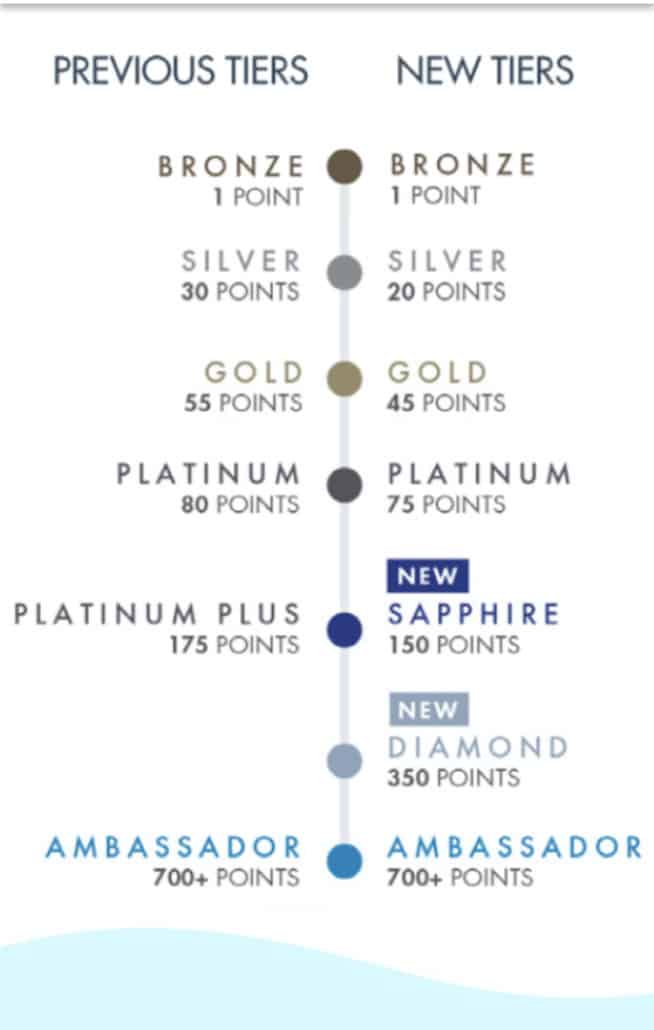 Earning Latitudes Program Points
The program went into effect immediately, and guests were automatically moved into their new tiers (where appropriate) and instantly became eligible for the related rewards. As with other rewards programs, members earn one point for each night they sail onboard a Norwegian ship.
They can also earn an extra point by booking into a Suite or Haven stateroom category. It's important to note, however, that this extra point is only available to those who paid full-fare for a suite or Haven as opposed to those who bid-to-upgrade or take part in an up-sell.
READ MORE: Carnival/Norwegian Ready to Sail in Hawaii
While there are benefits which begin at even the lowest tier — including a 10 percent discount in the onboard duty-free shops and pins — the real benefits kick in at the Platinum level (which, in the new program, begins at 75 points, which is five fewer than were required previously).
It's at that level that guests are rewarded with dinner for two at two different specialty restaurants (as well as a bottle of wine during one of those meals), behind-the-scenes tours, wine tastings, as well as advance access to entertainment and dining reservations.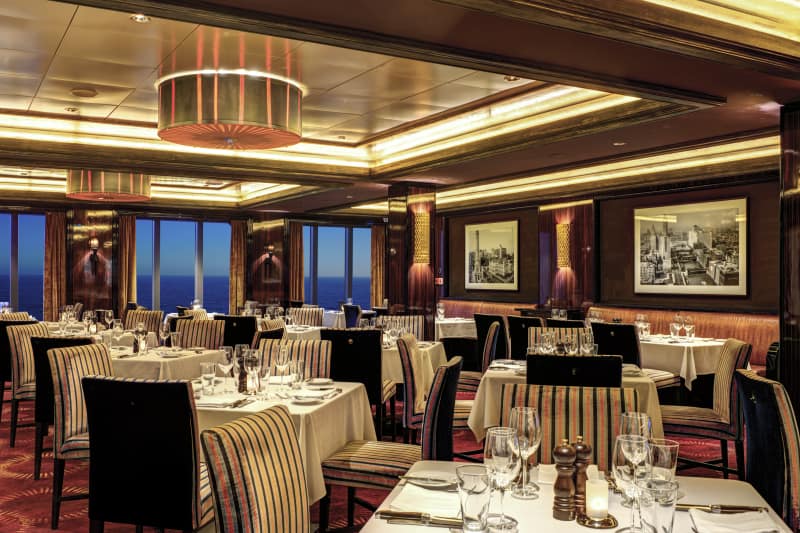 The new Sapphire level, kicking in at 150 points, adds priority restaurant reservations where available and an opportunity to dine with ship officers. The discounts offered on photo packages, shore excursions and other onboard activities increase at this level as well.
At the Diamond level, which begins at 350 points, discounts again are bumped up higher. In addition, an exclusive Sail & Sustain Mixology experience is added, as is a one-time free cabin upgrade.
Finally, the Ambassador tier — which, as was the case before, begins at 700 points — offers a complimentary 7-night cruise as well as a special gift.
More information about the Latitudes Reward Program and the changes which have been made can be found here.
READ NEXT: Which Norwegian Ship Is the Largest?