Norwegian Cruise Line Holdings announced today the opening of a new division within the company called 'Experiences at Sea,' a union of Sixthman Festivals at Sea (a subsidiary of NCL) and the company's Charters, Meetings and Incentives division.
In spring 2023, Experiences at Sea will host 13 events over 66 nights, showcasing the company's dedication to providing unique adventures at sea for a range of passionate communities.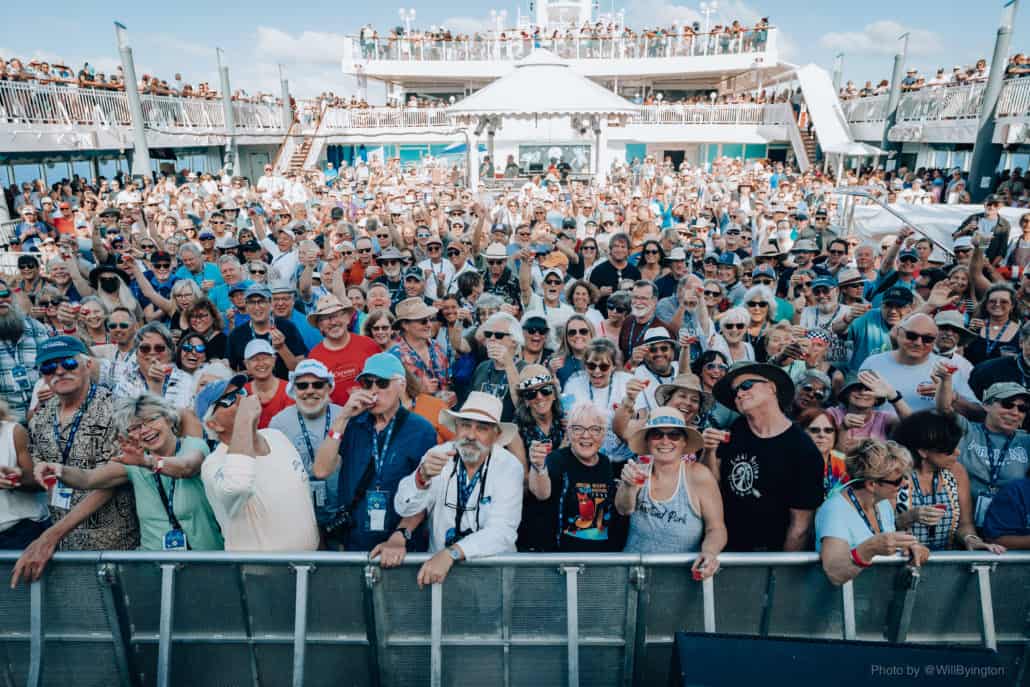 The new brand will leverage Sixthman's 21 years of experience from producing over 160 charters focused on creating immersive experiences, along with the expertise of the company's CM&I team to serve charter clients across all three of its brands: Norwegian Cruise Line, Oceania Cruises, and Regent Seven Seas Cruises.
"As we kick off 2023, we are thrilled to be collaborating with our expansive roster of artists and NCL client partners for a record-breaking 13 back-to-back immersive festival-at-sea cruises aboard Norwegian Pearl, bringing guests from an array of like-minded communities together to experience one-of-a-kind vacations alongside their favorite artists, athletes, actors, comedians and others within their lifestyle," said Anthony Diaz, CEO of Sixthman and SVP of Charters, Meetings and Incentives for Norwegian Cruise Line Holdings Ltd.
From wrestling to nurses, comedic internet influencers, and music genres including rock, Americana, country, pop, electronic dance, and blues, Norwegian Pearl will host themed cruises from January 20 to March 27, 2023. Voyages will sail from Miami and call to a variety of destinations including the company's private island Great Stirrup Cay in the Bahamas and Harvest Caye in Belize.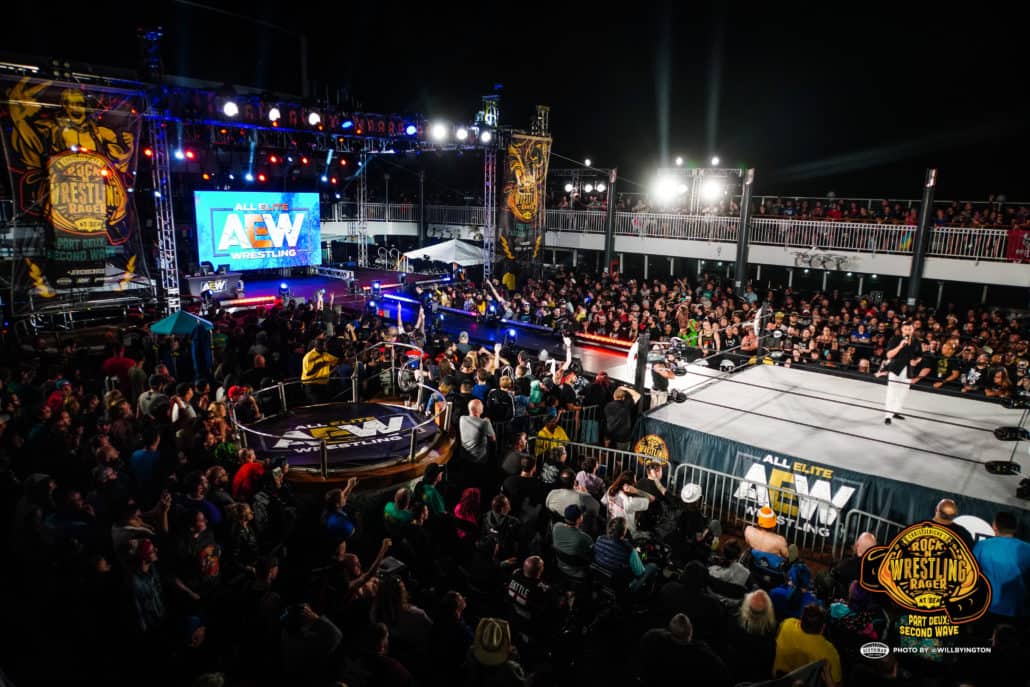 MORE: Two MSC Ships Embark on Simultaneous World Cruises
Some of these upcoming voyages include:
The Rock Boat XXII (January 23-28): This five-night cruise from Miami to Puerto Plata and Nassau is hosted by Sister Hazel and features over 30 acts including NEEDTOBREATHE, Neon Trees, American Authors, Lit, and more.
Chris Jericho's Rock N Wrestling Rager at Sea (February 2-6): This four-night cruise from Miami to Great Stirrup Cay features the perfect blend of rock and world-class wrestling.
Cayamo 15 (February 10-17): This Miami to St. Maarten and Tortola voyage will allow guests to celebrate the 15th anniversary of the Cayamo cruise with over 40 artists including Jeff Tweedy, Andrew Bird, Trampled by Turtles, Nitty Gritty Dirt Band, Neko Case, and more.
Outlaw Country Cruise 7 (February 21-27): The seventh edition of the Outlaw Country Cruise will visit Great Stirrup Cay and Cozumel, and include The Mavericks, John Anderson, Lucinda Williams, Steve Earle & The Dukes, and more.
Nursecon at Sea (February 6-10): The Ultimate Nursing Conference created by Nurse Blake will provide attendees the perfect balance of vacation, entertainment, fun with professional learning (including accredited CNE courses) and networking.
The Broadway Cruise (March 31 to April 5): This New York City to Bermuda voyage aboard Norwegian Gem will allow guests to immerse themselves in the world of Broadway with special performances from Laura Benanti, Kristin Chenoweth, Alan Cumming, and more, plus panels and activities from the best creators in the business.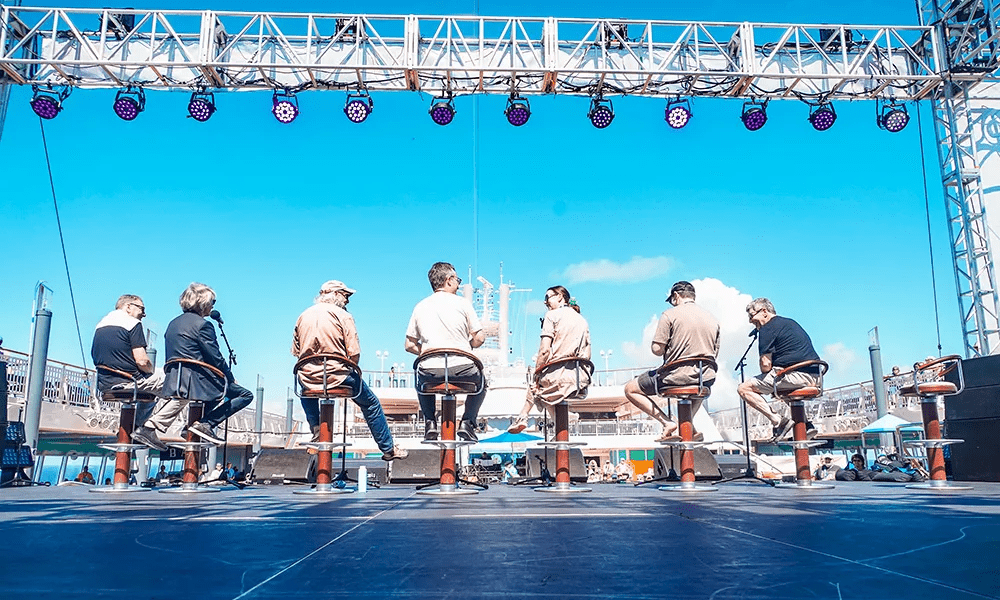 As announced in September, Experiences at Sea is collaborating with Infinity Sports & Events to offer a series of cruise vacation packages ranging from one to 10 nights for the Rugby World Cup games from September 8, 2023 to October 16, 2023 aboard Norwegian Epic.
Guests will enjoy guaranteed official match tickets to a selection of games played in Marseille, Nice, Bordeaux, and Nantes. Some packages will allow time for exploring the jewels of the Mediterranean, as well as exclusive rugby fan-zone and former rugby player, coach, and team experiences along with DJ sets and more back on the ship.
READ NEXT: Carnival Corporation Reveals One of the Ships Leaving Its Fleet This Year