In an unexpected move, Norwegian Cruise Line has announced that they are "reclassifying" any and all staterooms, which formerly included access to the thermal spa in the price.
Anyone wanting to spend time in that area must buy the NCL thermal spa pass.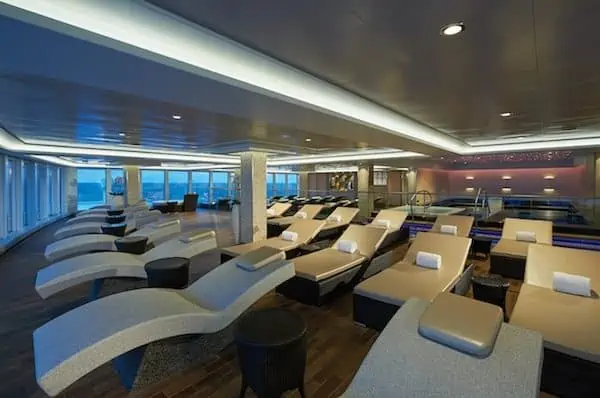 Why Norwegian Cruise Line Made The Change
In a letter sent to booked guests and travel partners, Norwegian Cruise Line said the change was being made "in an effort to provide more availability and access" to the onboard spa.
As a result, the line's various staterooms — including The Haven Spa Suites, Spa Club Balconies and Spa Balconies — have been "recategorized to traditional Suites, Club Balcony and Balcony Staterooms.
The reclassification will, they continued, begin for all sailings after January 1, 2024.
Meanwhile, effective immediately, Spa Balcony category B9 will become a BA Balcony; Spa Club Balcony category M9 will morph into a Club Balcony; and The Haven Spa Suite category H9 will henceforth be known as the Haven Penthouse Suite with Balcony.
What About Existing Reservations?
While this change goes into effect immediately regarding the reclassifications, those with pre-existing reservations will maintain their spa access. "Your reservation will be updated to reflect the new category… and your thermal suite access will be protected." That said, any changes to the reservation that "adjust your voyage fare will void your complimentary thermal suite passes."
In other words, if you take advantage of a price drop or make any other change to the reservation, thermal spa passes will be invalidated.
Reactions across social media were mixed, with some wondering if Norwegian might boost the price of thermal suite access in conjunction with this move. The logic? If there's enough demand to remove it as a "perk" for certain staterooms, there's certainly enough demand to justify a price increase.
Others pointed out that if spa access is truly the selling point, booking an inside or oceanview stateroom and purchasing the thermal pass as an add-on could be cheaper.
READ: 12 Things to Know Before Sailing Norwegian Cruise Line