UPDATE: The Norwegian Epic finally returned to Port Canaveral late Saturday afternoon with the assist of several tugboats. Although scheduled to arrive at 8 p.m., the ship was actually at the port by around 3 p.m. All guests, including those who will spend the night onboard before officially disembarking tomorrow, are required to leave the ship with their luggage. Those wishing to stay aboard this evening can then reboard with carry-on items only. The ship's next sailing has been delayed until Monday, although passengers will be allowed to embark beginning Sunday morning at around 9:30 a.m.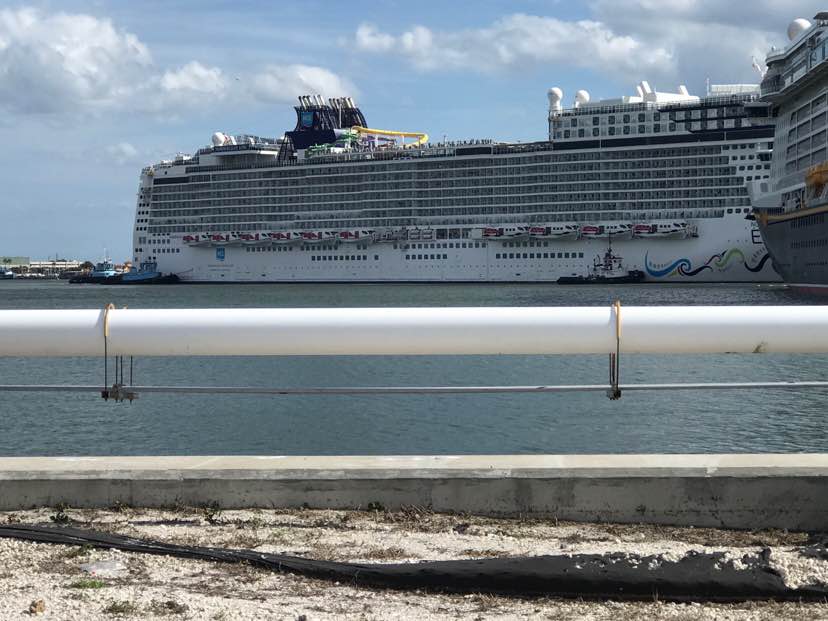 This has not been a good week for the Norwegian Epic and her passengers, and on Friday evening, the situation went from bad to worse. A letter distributed to passengers revealed that their problem-plagued voyage was going to be delayed in returning to Port Canaveral… which meant some would wind up dealing with missed flights and other inconveniences.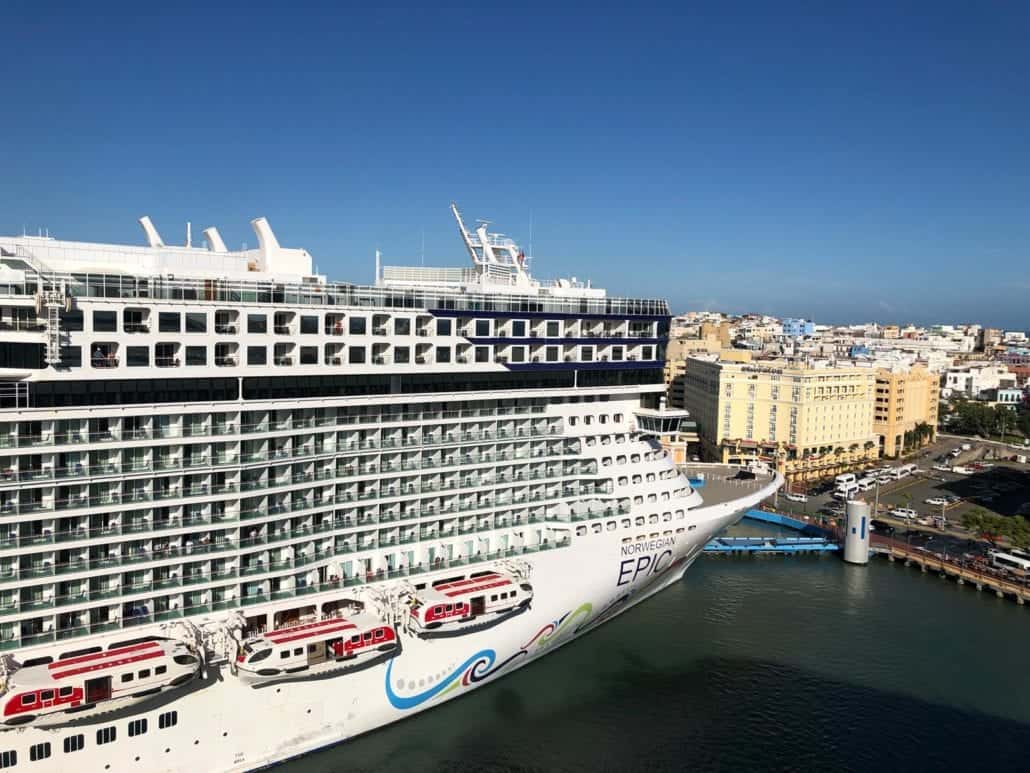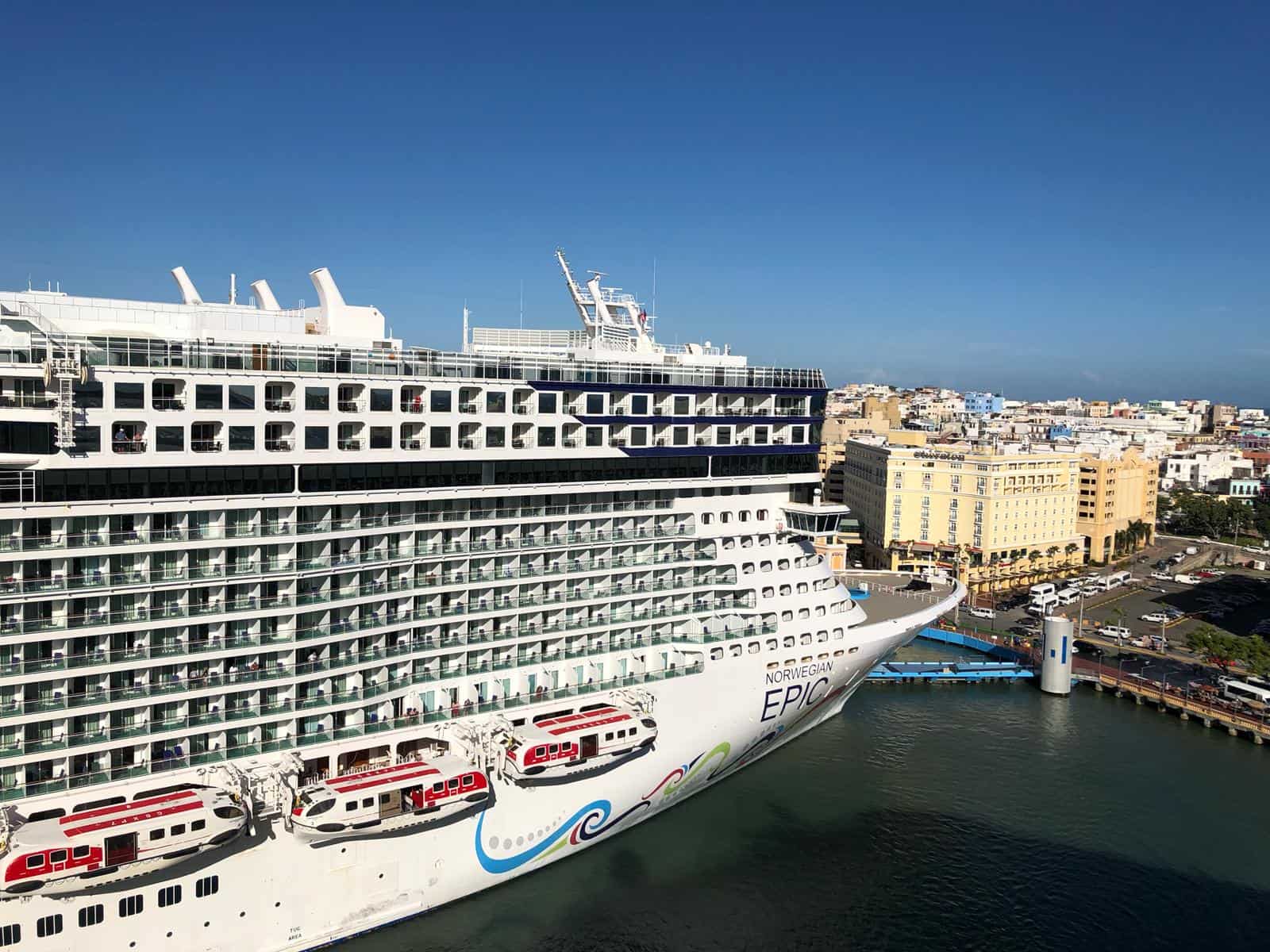 What Norwegian Is Saying
The Norwegian Epic's difficulties began earlier this week when it experienced mechanical difficulties which caused its engines to fail. The ship then hit sections of the San Juan pier as she was being aided into port by two tugboats in heavy winds. After extending its stay in San Juan, Epic set sail again but was forced to make yet another itinerary change.
On Friday evening, passengers on board received an update on the situation. "We recognize that the unexpected events this week have affected your vacation and we fully appreciate your patience and understanding during this time. While the unforeseen mechanical issues have not affected the safety of the ship, they have prevented us from sailing our scheduled itinerary. We will return to Port Canaveral at 8 p.m. tomorrow, February 16. You will have the option to disembark on Saturday evening or Sunday morning."
READ MORE: How Norwegian Epic Hit The San Juan Pier (Video)
After again apologizing for the inconvenience, the note went on to say that all passengers would be issued a 100 percent cruise credit good for the next two years. Norwegian also addressed the fact that many guests would wind up having to deal with issues such as flight changes, which almost always come with associated fees.
"Due to the change in arrival time," the note continued, "we will also be covering flight change fees incurred up to $300 per person. Phone lines and internet will be provided for free for you to make travel arrangements upon disembarking."
The Ship's Next Sailing Will Be Delayed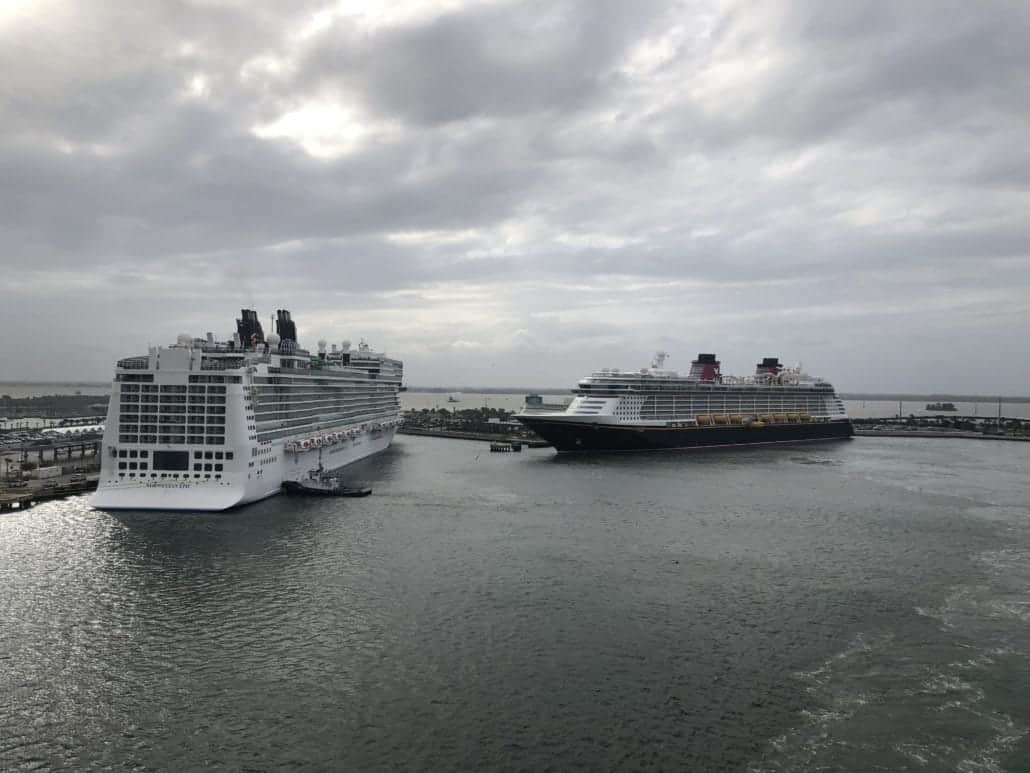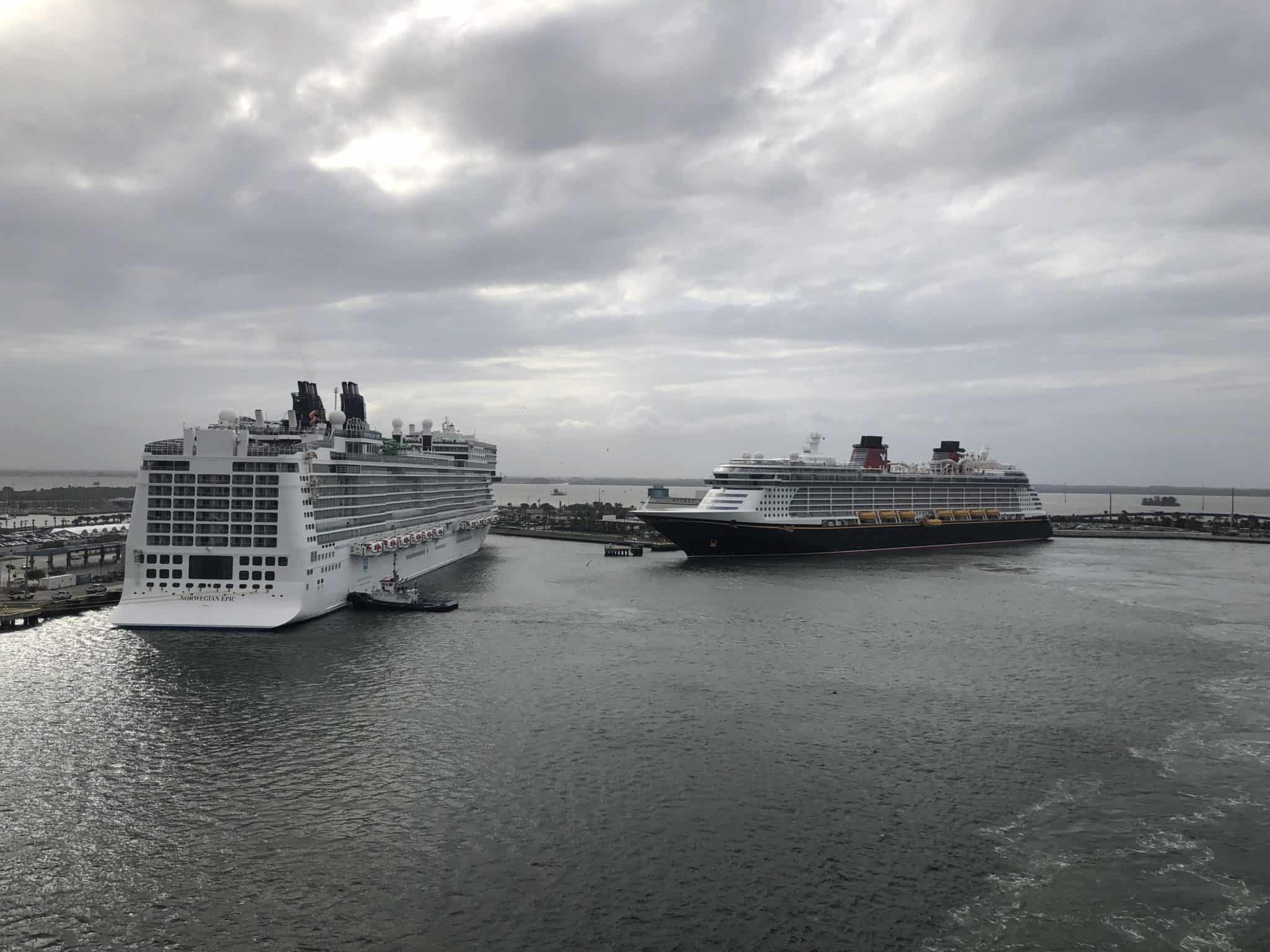 As of Friday evening, however, guests found out that even the disembarkation process would be a complex one. The cruise director announced that "As requested by United States custom border protection, all guests will need to leave the ship with their luggage on Saturday, even if they will be spending the night onboard. Those guests wishing to depart on Sunday morning will have to clear with customs and may return back on board once all guests have disembarked. Once all guests have been cleared by customs, they are free to come and go as they wish but must have carry-on items with them, including important medications, as all main luggage will remain secured with customs in the terminal."
On social media, many passengers aboard the ship expressed their displeasure, with several suggesting a future-cruise credit was not what they wanted. "Customers rallied downstairs at guest services, all shouting for a full refund," tweeted @Daniela52721617. "This… trip has been a complete nightmare and people are losing it."
Customers rallied downstairs at guest services all shouting for a full refund. This has trip has been a complete nightmare and people are loosing it. #Norwegianepic @CruiseNorwegian

— Daniela Radu (@Daniela52721617) February 15, 2019
Meanwhile, the ship's slated departure from Port Canaveral was pushed back from Saturday to Monday and modified to a 5-day sailing. Although the ship will not sail until Monday, passengers will be permitted to embark beginning at 9:30 a.m. Sunday. According to a note sent to travel agents, guests on this sailing would receive both a 50 percent refund and a 50 percent future-cruise credit. "Additionally," read the letter, "we will cover airline change fees of up to $300 per person and hotel change fees of up to $250 per stateroom."