When Norwegian Joy was first introduced to the world in 2017, she was a cruise ship designed and constructed specifically for the Chinese market. When that market proved softer than expected, the decision was made to bring the ship to North America.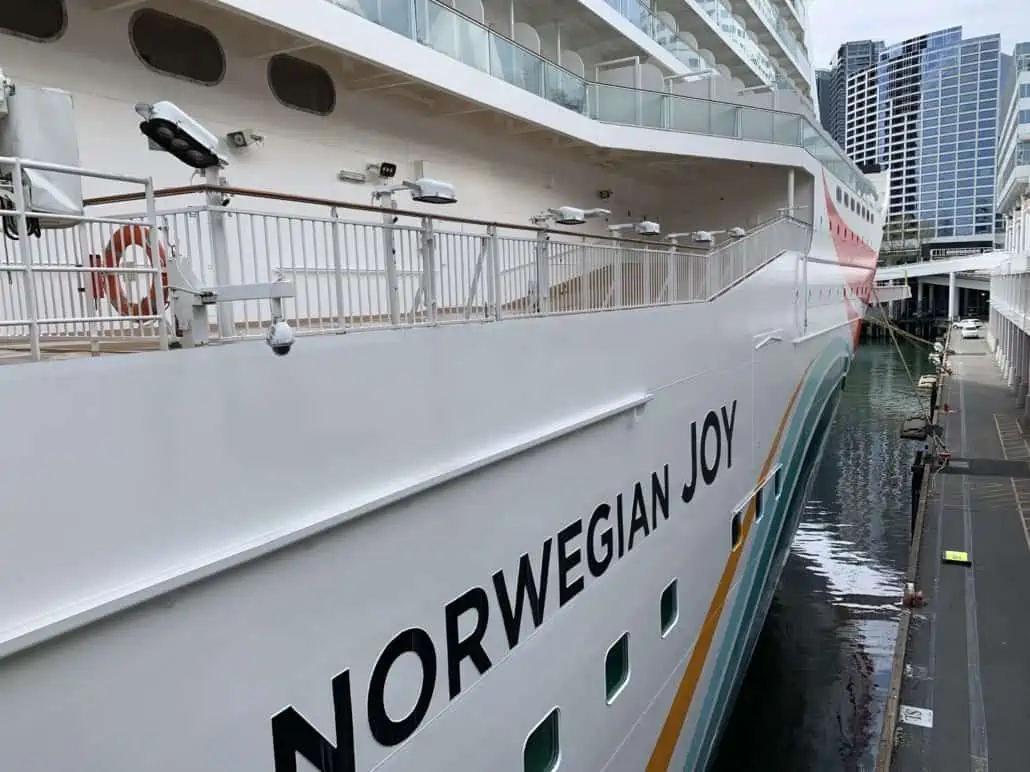 But this would not be your typical, simple repositioning. Since Joy had been designed for a population perceived as being more interested in zen gardens and tea than sun loungers and cocktails, Norwegian wound up having to invest around $50 million to westernize the ship before it could sail the waters of Alaska and the Caribbean.
READ MORE: Norwegian Joy is Officially North America Bound
Outside of the Alaska season, Norwegian Joy will sail mostly along the west coast from Los Angeles, doing Mexican Riviera and Panama Canal cruises.
During the renovation, Joy underwent a 21-day dry dock in Singapore and then a five-day wet dock in Seattle. Along the way, the ship received new restaurants and public spaces which made her a virtual twin to Norwegian Bliss which, when introduced in 2018, proved to be the most successful new-ship launch in the company's history.
At Least One Thing Didn't Change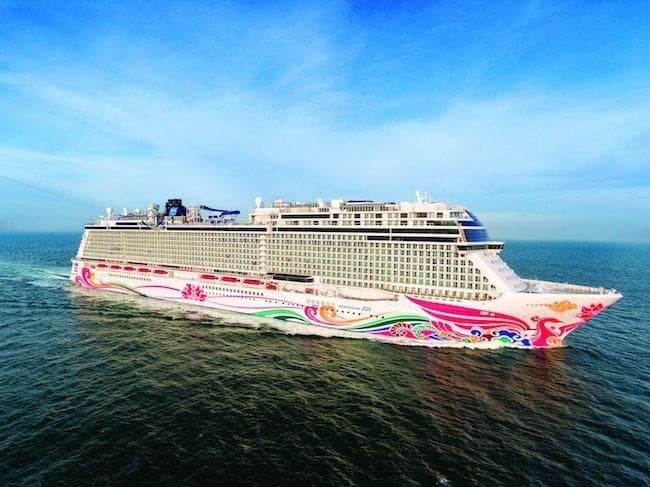 Despite the $50 million being spent to adapt the ship for western cruisers, one fairly big reminder of her original home port remains. While the inside of the ship underwent an extensive renovation, the giant, mythical, red phoenix designed by contemporary Chinese painter Tan Ping, still graces Joy's hull.
Once you've boarded the ship, however, anyone familiar with Norwegian's newer vessels will feel right at home. All the elements which have become standard aboard the Breakaway and Breakaway-Plus class ships are here, from the stunning chandelier hanging at 678 Ocean Place, to the wide array of dining and drinking options.
Now, to give credit where it's due, Joy actually introduced several concepts — including the top-deck go-kart track, Galaxy Pavilion, and an open-air laser tag arena. But because this ship spent her first year overseas, Norwegian Bliss wound up getting credit among many in the American market.
First Impressions of Norwegian Joy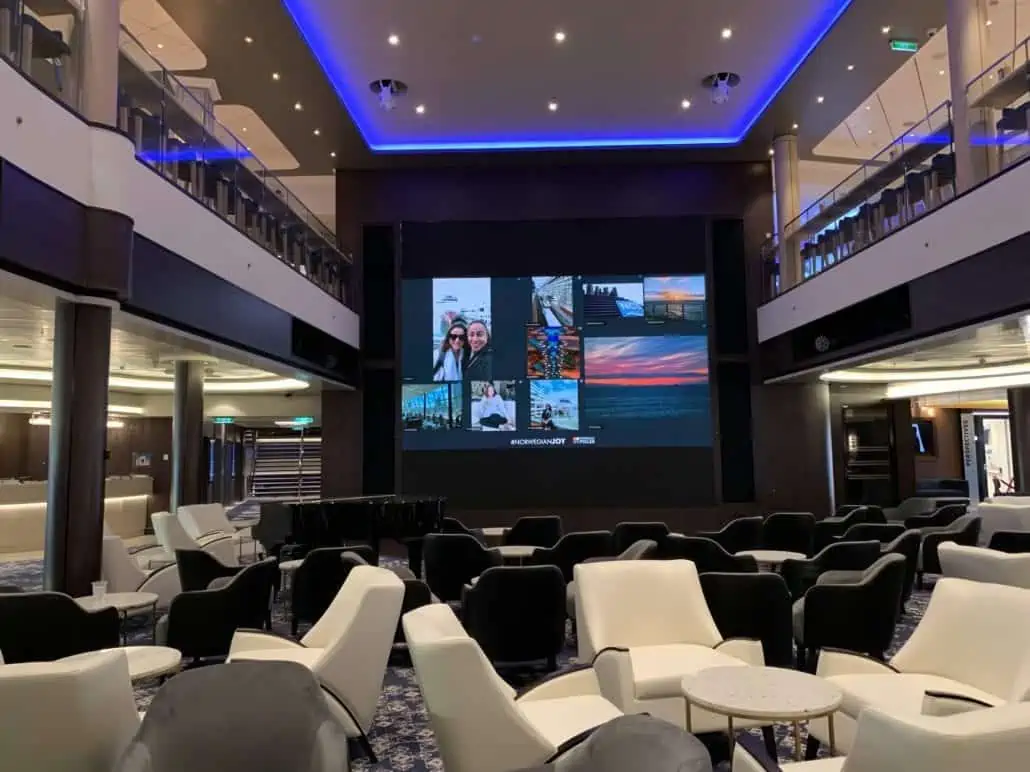 You board Joy on deck seven so the initial impression won't blow you away. Like on other ships in her class, the first thing you encounter is… a hallway. It's not until you round the first corner and enter 678 Ocean Place — with her glowing staircases and eye-catching chandelier — that you get the "wow" factor.
LISTEN: Norwegian Joy Audio Review
Right away, I noticed that this ship was very easy to navigate thanks to a simple, straight forward layout which allows you to walk from the front to the back in a straight line, on any given deck. This might seem like a minor detail, but it really does allow you to familiarize yourself with things pretty quickly. If you know what deck the restaurant or bar you're looking for is on, you'll have no problem finding it.
Color-scheme wise, the ship tends toward muted, sophisticated shades of blue, grey and green, all of which help to convey a sense of relaxation.
What To Expect Of Your Stateroom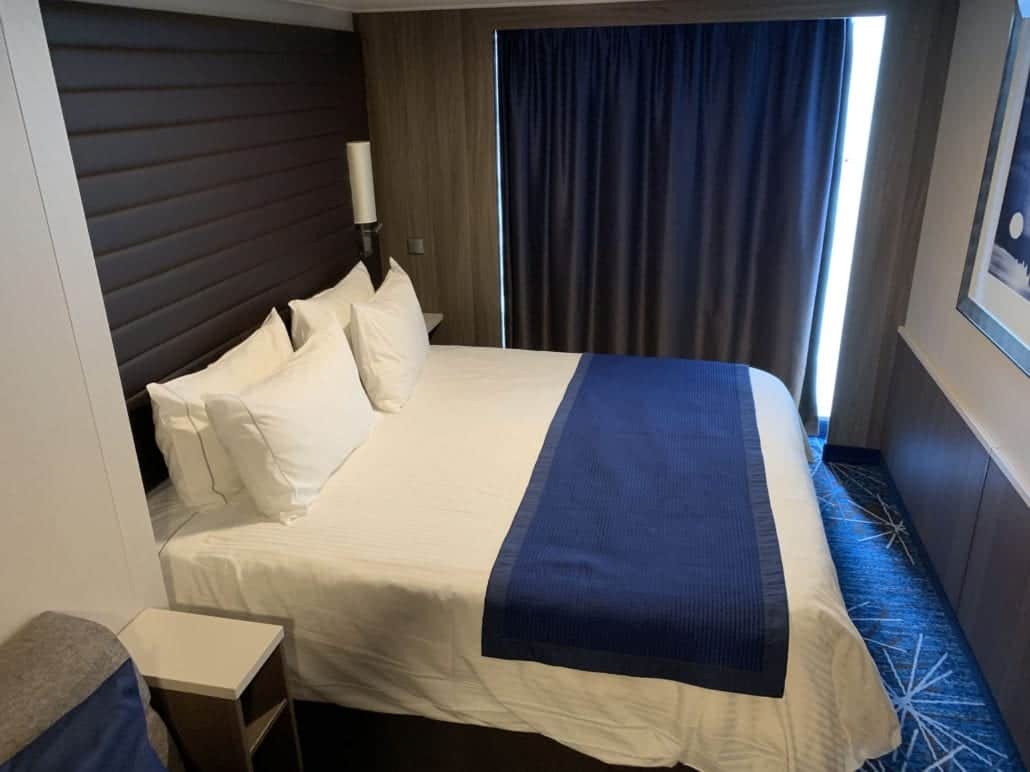 There are over a thousand staterooms on board (1,093 to be exact) and there's a general consistency as far as design and decor. The biggest differences tend to be, of course, the square footage offered in different categories and oddly enough, the showers in the bathroom.
For instance, the only real difference between a balcony and a mini-suite is that the former has a more tube-shaped shower whereas the latter has a much more spacious rectangular shape.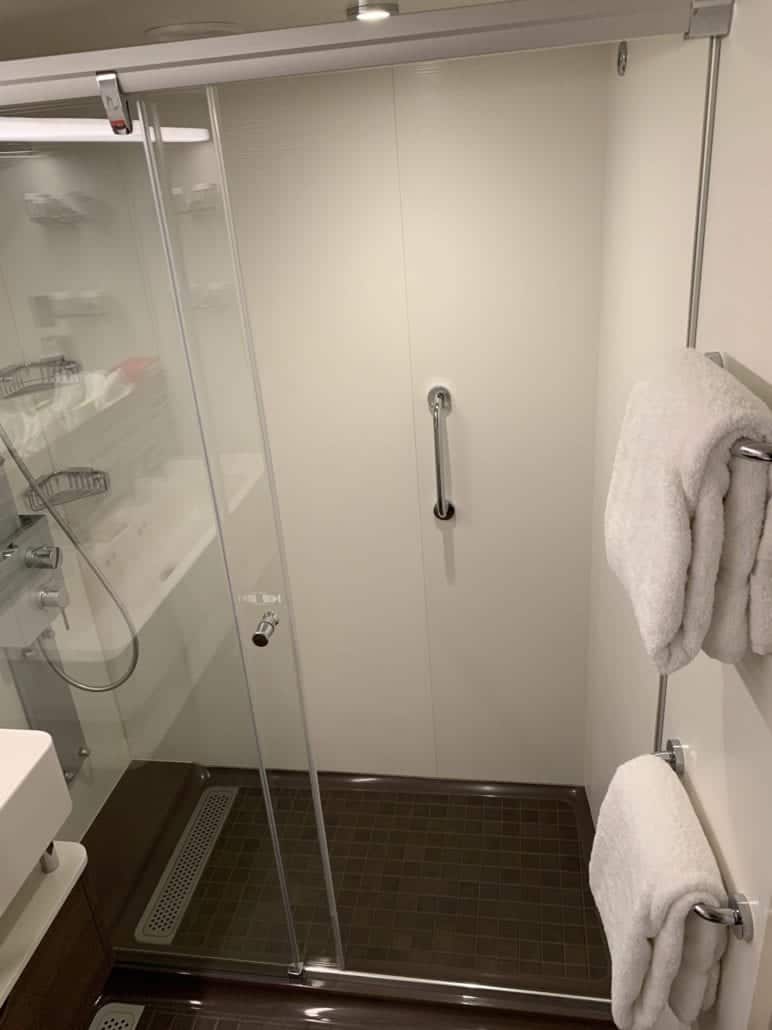 Throughout the ship, I'm happy to report, showers have doors as opposed to plastic shower curtains (yuck!).
You'll find two plugs by the vanity area and two USB ports attached to the lamps on either side of the bed. A real convenience for those who might want to be playing on their phone or reading while their device is charging.
A new stateroom category was introduced on this ship. The Concierge staterooms straddle the line between regular cabins and those that are part of the high-end The Haven. These new staterooms seem to have a bit more space and storage(some feature walk-in closets) and there's even an inside option which features two bedrooms, two bathrooms and a virtual balcony offering real-time views of the passing ocean.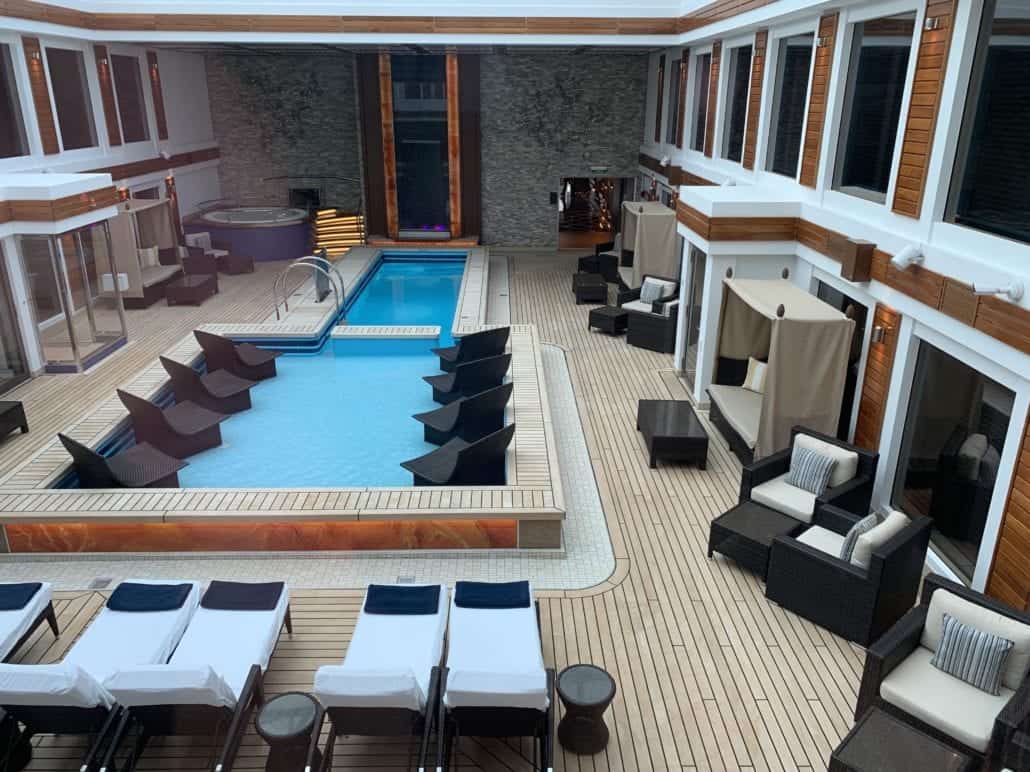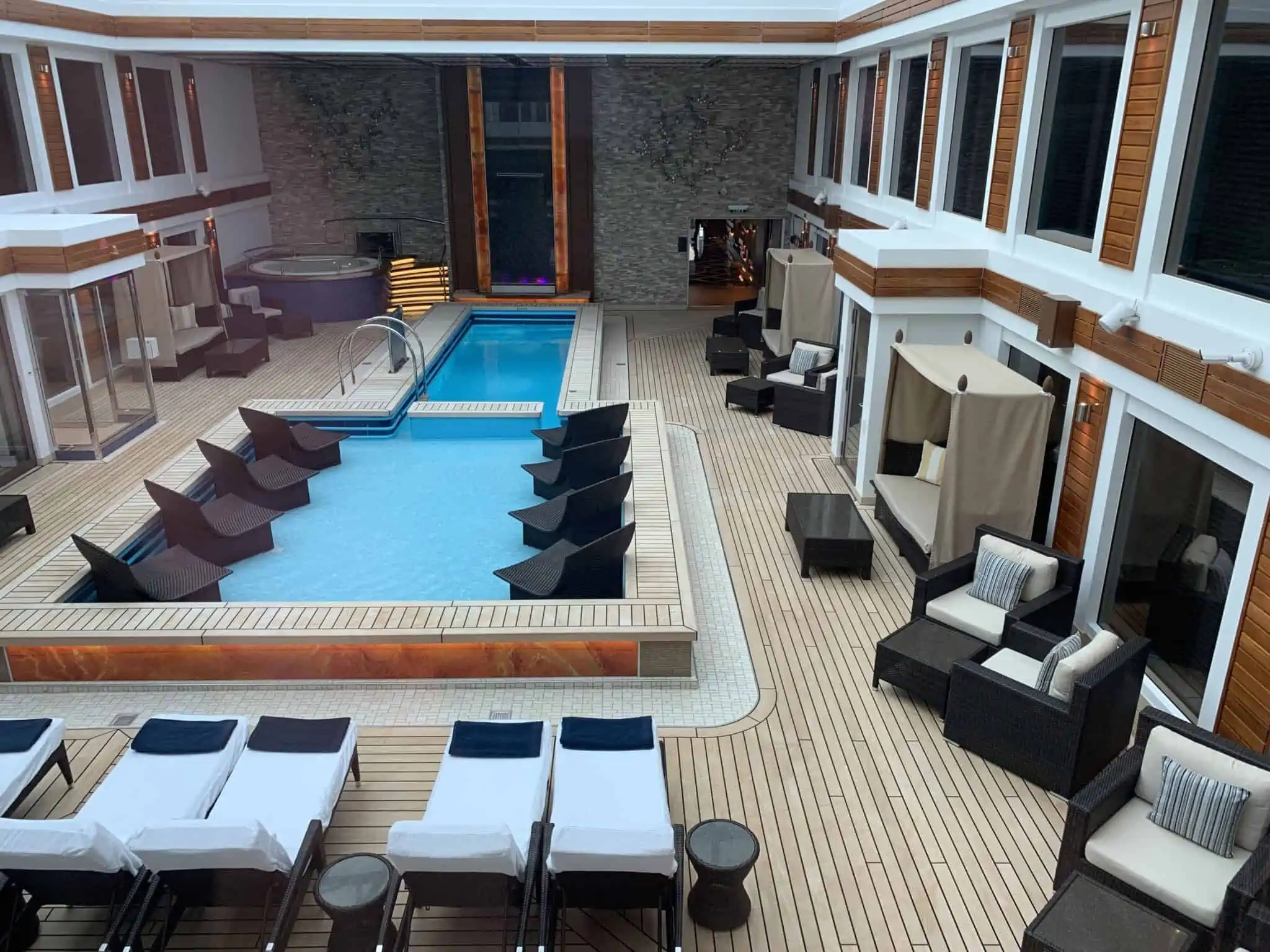 Similar to other ships of this class, The Haven — aka Norwegian's high-end ship-within-a-ship area — offers a private courtyard (complete with a pool), sun deck, restaurant and bar. These staterooms come in a variety of sizes and offer butler service, a concierge and numerous amenities. It's worth noting that not all Haven staterooms and suites are actually located within The Haven, although guests booking these have all the same access as would any other guest of the area.
One thing you won't find on Joy? The wildly popular solo cabins and the accompanying Studio Lounge found on other ships in the Breakaway and Breakaway-Plus classes.
Why You'll Never Go Hungry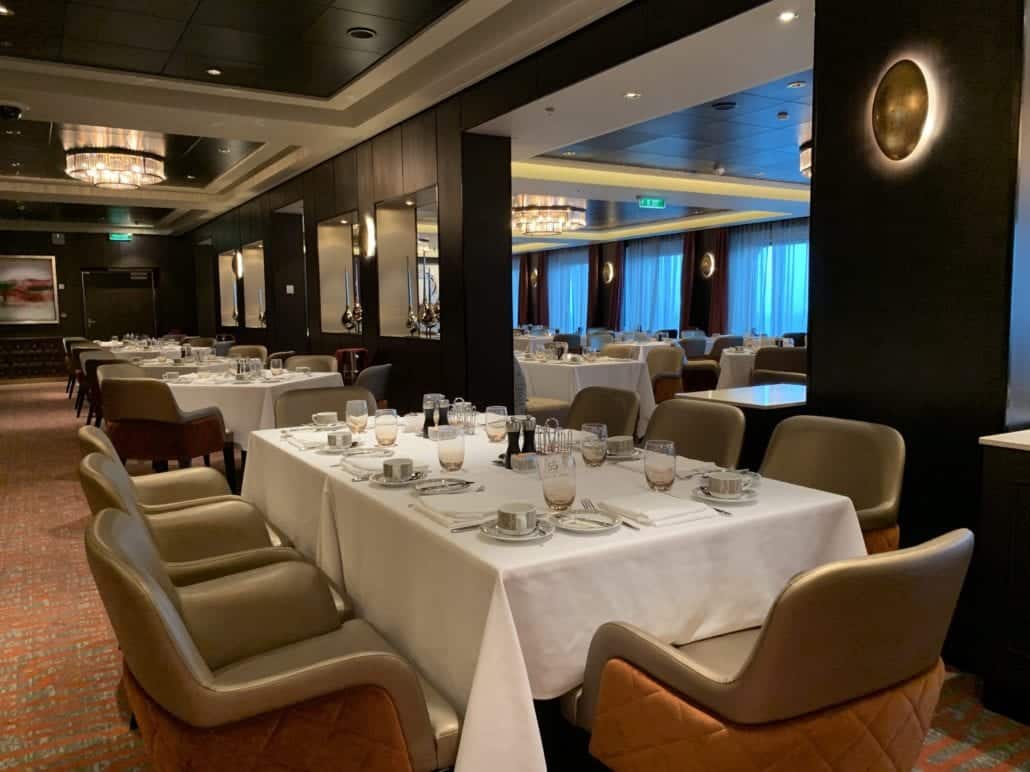 Like other Norwegian ships, Joy has a plethora of dining options which are pretty evenly divided between complementary and for-fee specialty venues. It's worth noting that while the cruise line is big on the whole "Freestyle Cruising" concept ("Eat when you want, where you want!") it's definitely worth making reservations, especially if there are restaurants on your "must-try" list or you want to celebrate a special occasion in a specific venue.
Spots like Le Bistro (the French eatery) and Cagney's Steakhouse can be tough to get, especially during prime dining hours. Another reservation you should be sure to make is Teppanyaki, which is popular with groups and can fill up fast. La Cucina (the Italian eatery) is a little easier to score a reservation for.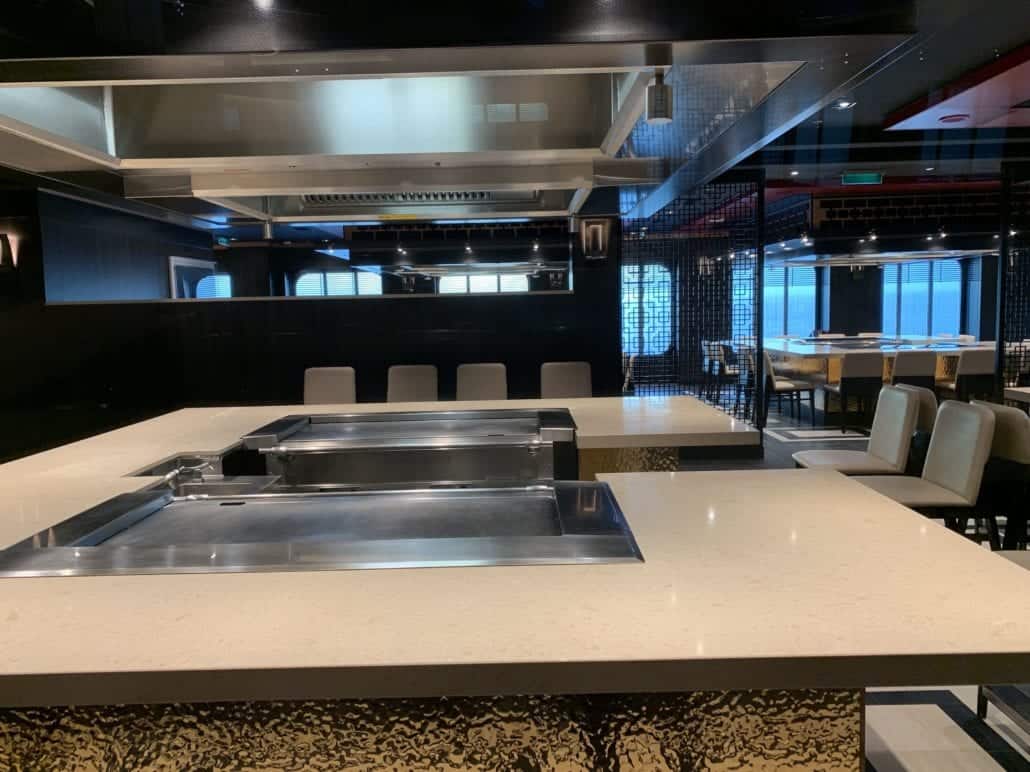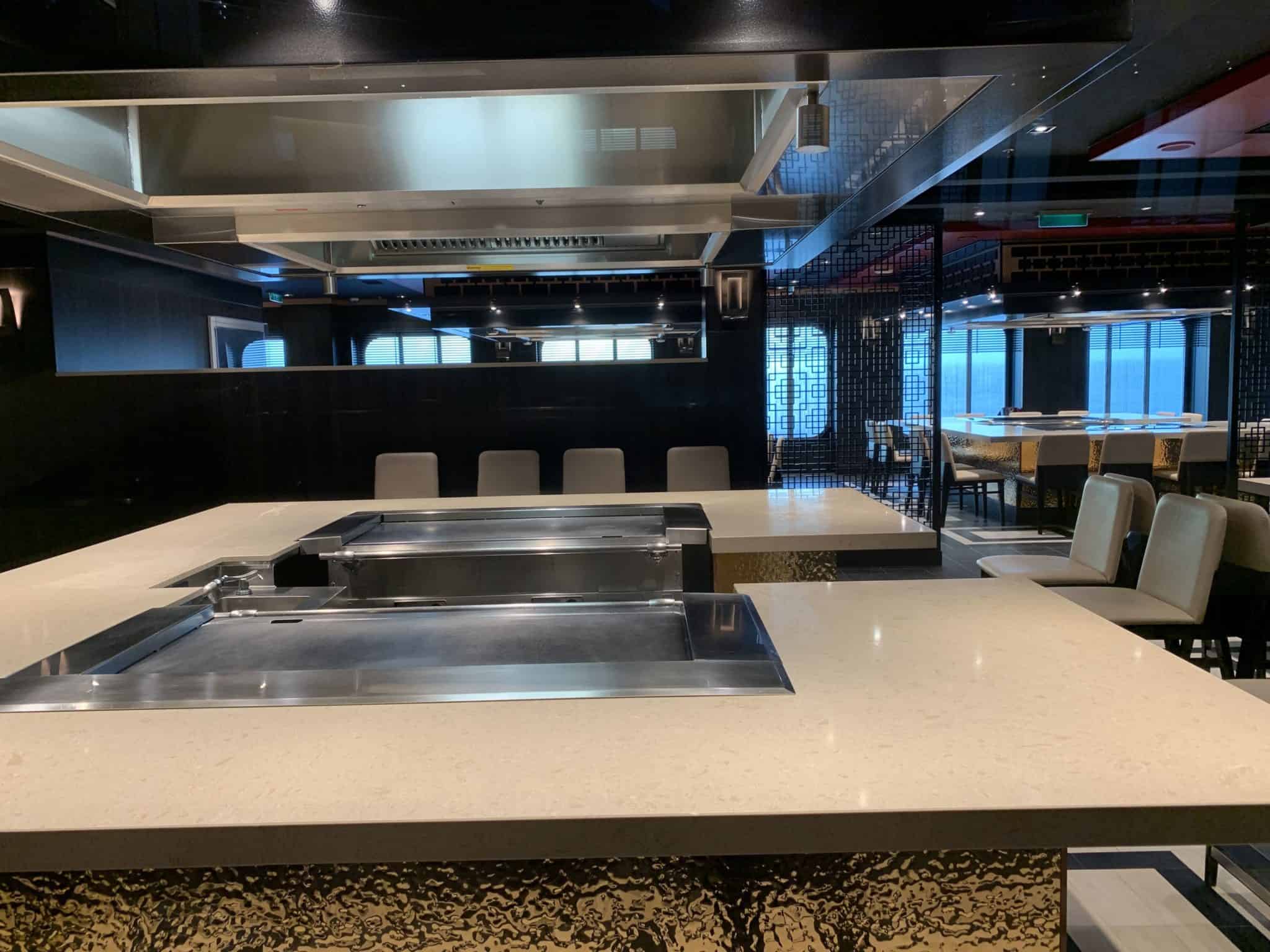 Food-wise, there are standards and standouts. Of course, there's the buffet as well as three different main dining rooms. All three offer the same menu nightly, but one (The Manhattan Room), is a slightly more unique venue and often features live music.
The real standouts on this ship are Q, which offers delicious bbq and live musical acts; and American Diner, which largely stands out because it is unique within the fleet (replacing the Margaritaville found on her sister ships) and offers a killer lobster roll.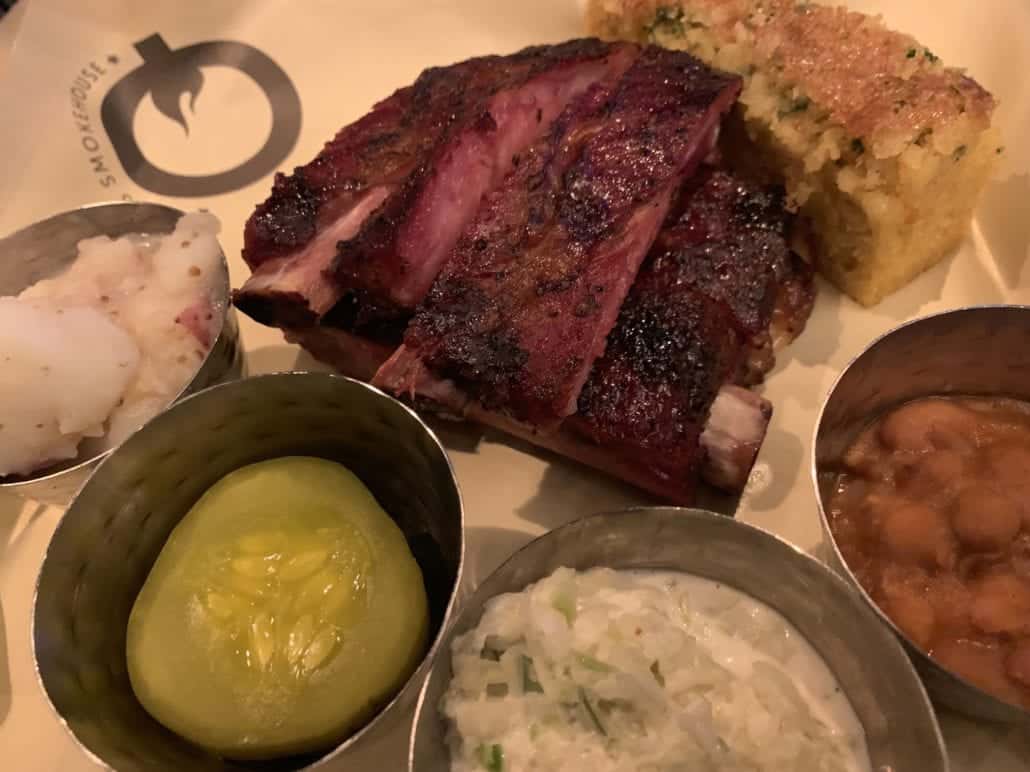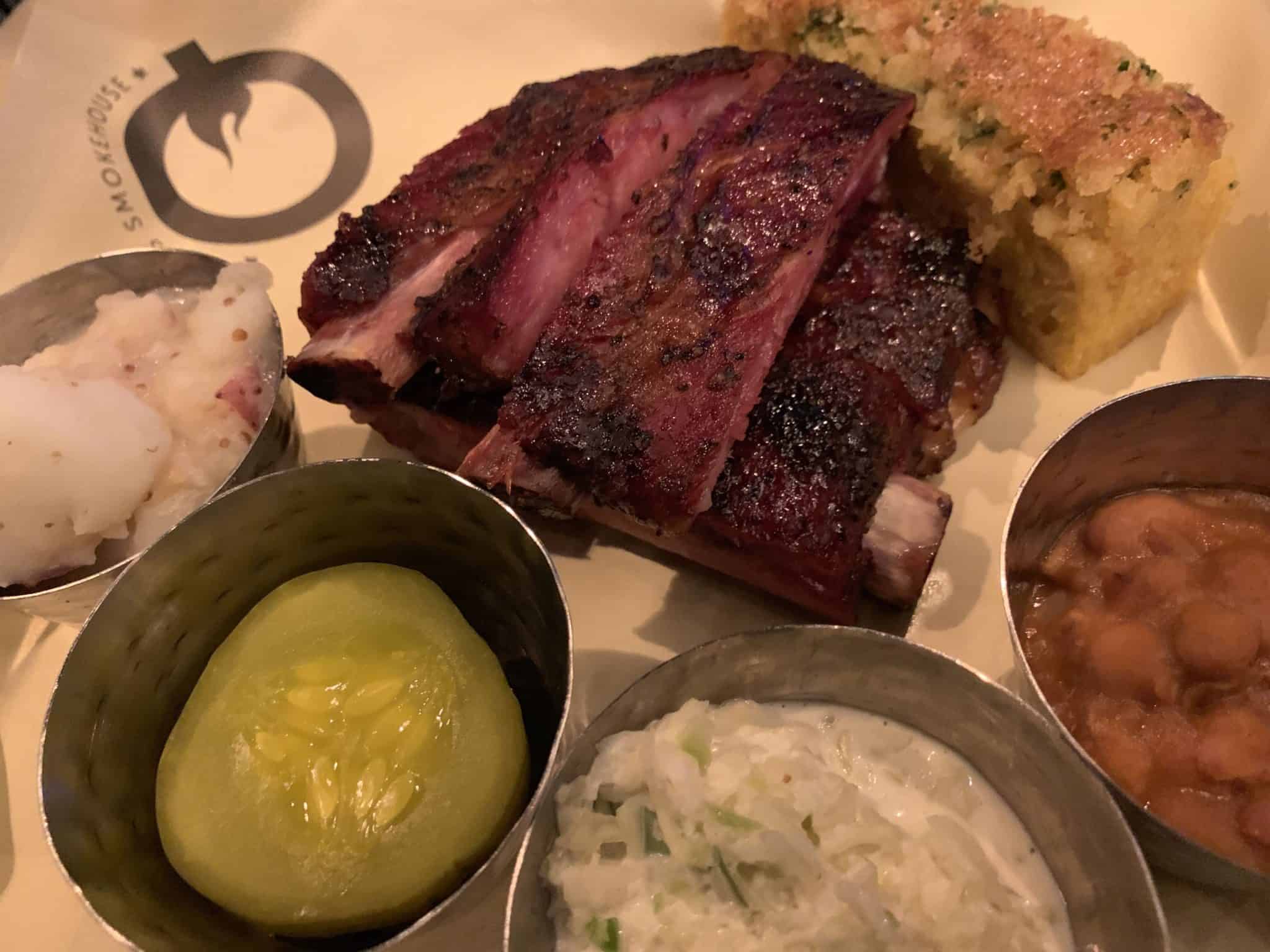 The 24-hour venue here goes by The Local, but it is essentially the same menu as you'd find in O'Sheehans on other Norwegian ships… meaning decent late-night grub and excellent wings.
The food here is free and hearty, but they don't take reservations and it can get crowded. A lot of folks turn to The Local when they don't want to deal with the buffet and don't have other dining plans. This spot can also get pretty rowdy after about 2 a.m., when the folks who've been out partying suddenly get the munchies.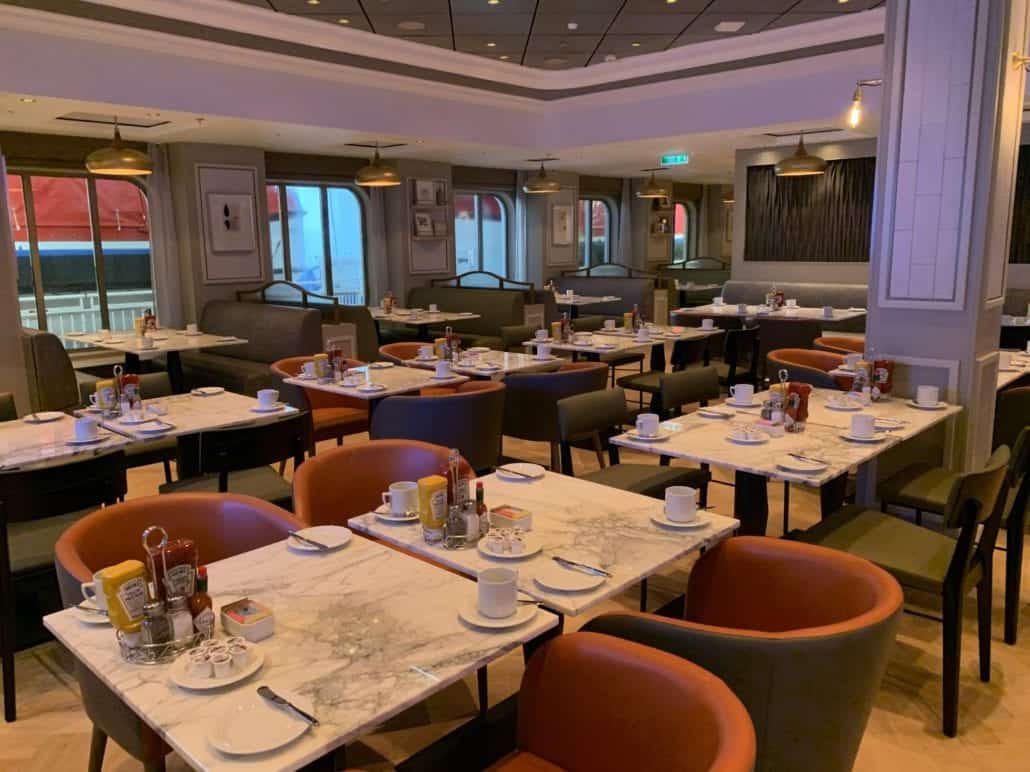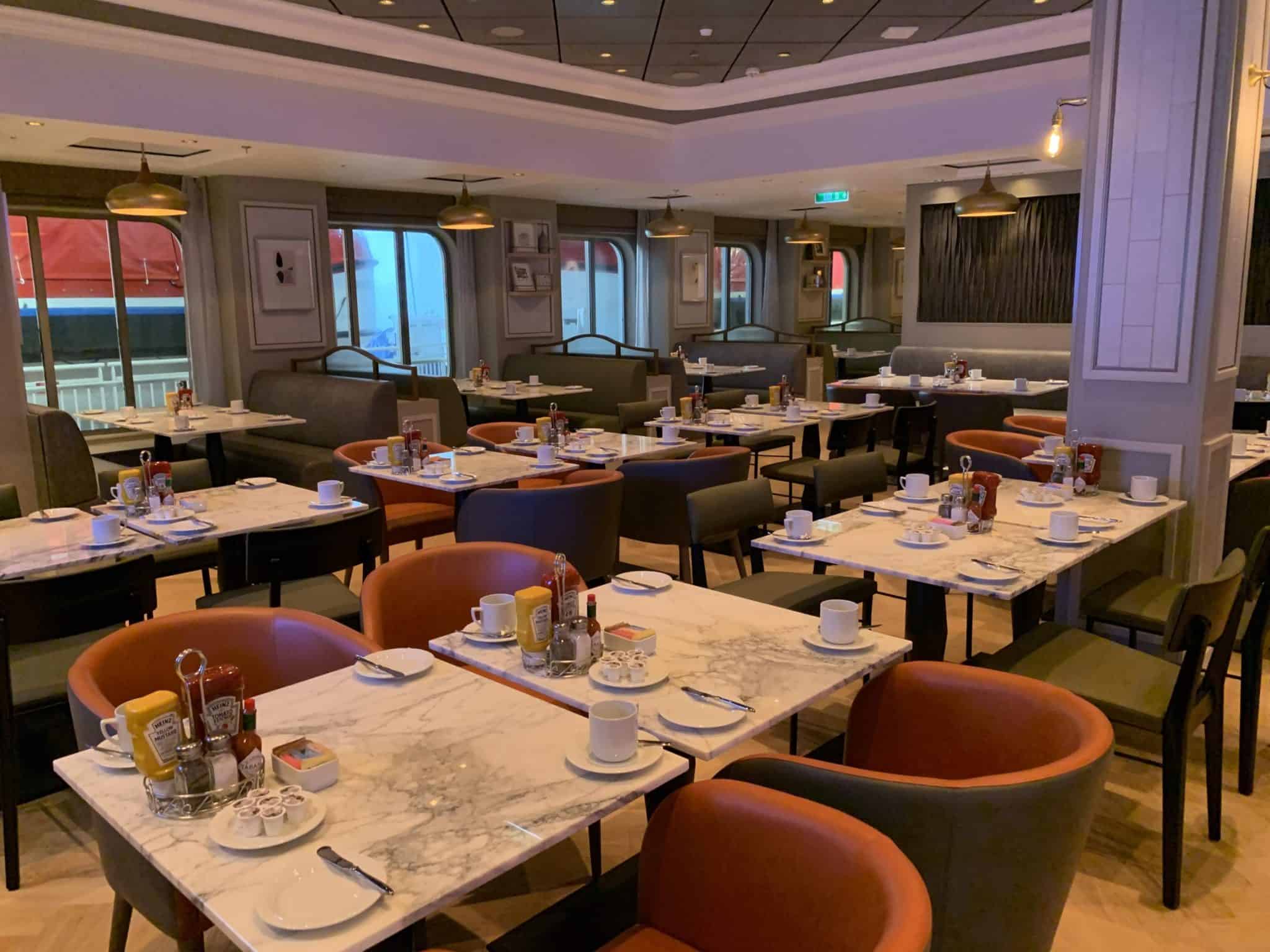 There are enough really great dining options on board that you could easily spend a week on board without ever paying for a meal. However, there's also a lot of great choices, specialty-restaurant wise. Norwegian offers a variety of dining packages, including dining packages that come as a "free" perk when booking if you decide to choose that option.
Where To Go For That Killer View
Since this ship is going to spend at least part of the year going to Alaska, public spaces with great views are important. Those don't come any better than the Observation Lounge, located on deck 15.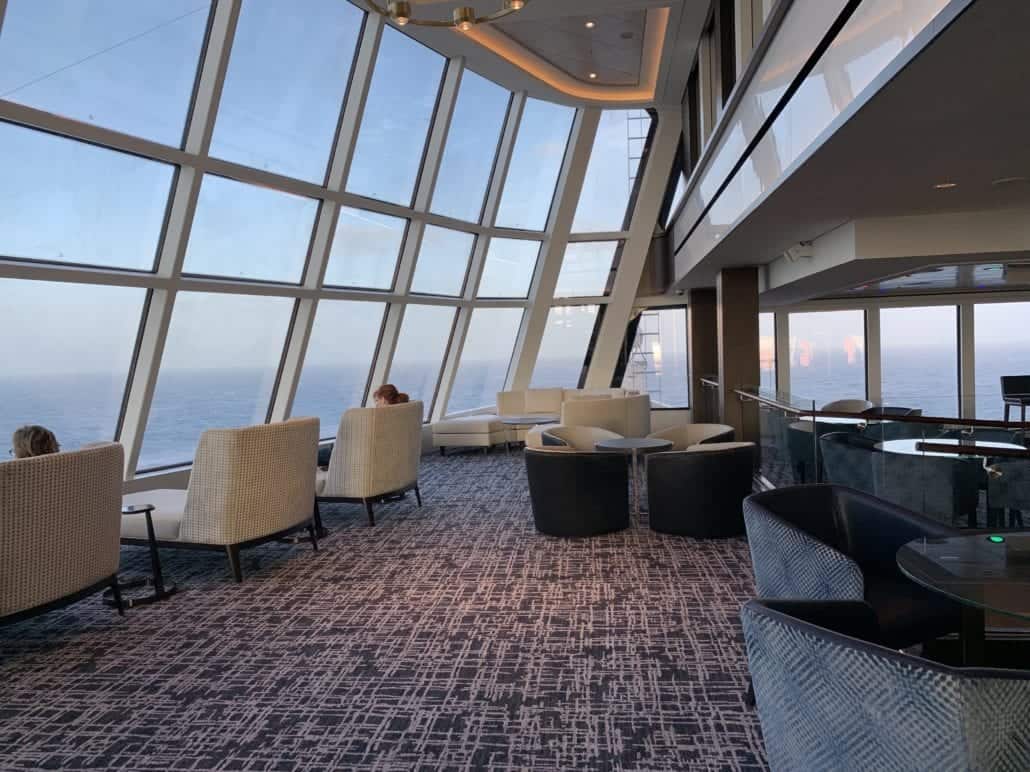 While it's described as being located at the front of the ship, the truth of the matter is it stretches back practically to mid-ship, offering everything from a Starbucks, to a bar and a wide variety of crazy comfy seating. There are loungers and day beds and couches and… heck, pretty much everything but a hammock. Even when the ship isn't gliding past glaciers, this is the perfect spot to just kick back and relax.
There's not just one Observation Lounge… there's a second that is located in the Haven and only accessible to guests staying there. But truth be told, the public Observation Lounge is larger, more comfortable and seems to offer more amenities.
Another popular area on the ship is The Waterfront. It's designed to mimic a boardwalk and stretches around nearly all of deck 8. Many of the specialty restaurants offer outdoor seating here and you'll also find places to grab a drink and plenty of cozy chairs in which to sit and watch the ocean. This is a great place to chill out and read a book (or as I like to call it, take a nap), but I imagine it will get chilly out there during Alaska runs.
The Atrium is located right in the middle of deck 6 and serves as a multi-purpose space. Under the right circumstances, this can be a great place to grab a drink or a cup of coffee and hang out. But be warned that it can also be a bit of a madhouse, since this is where events such as Deal Or No Deal and other interactive games are held. In the evening, singers take to the stage and late at night, movies are shown on the enormous screen that spans decks 6 and 7.
Where The Action Is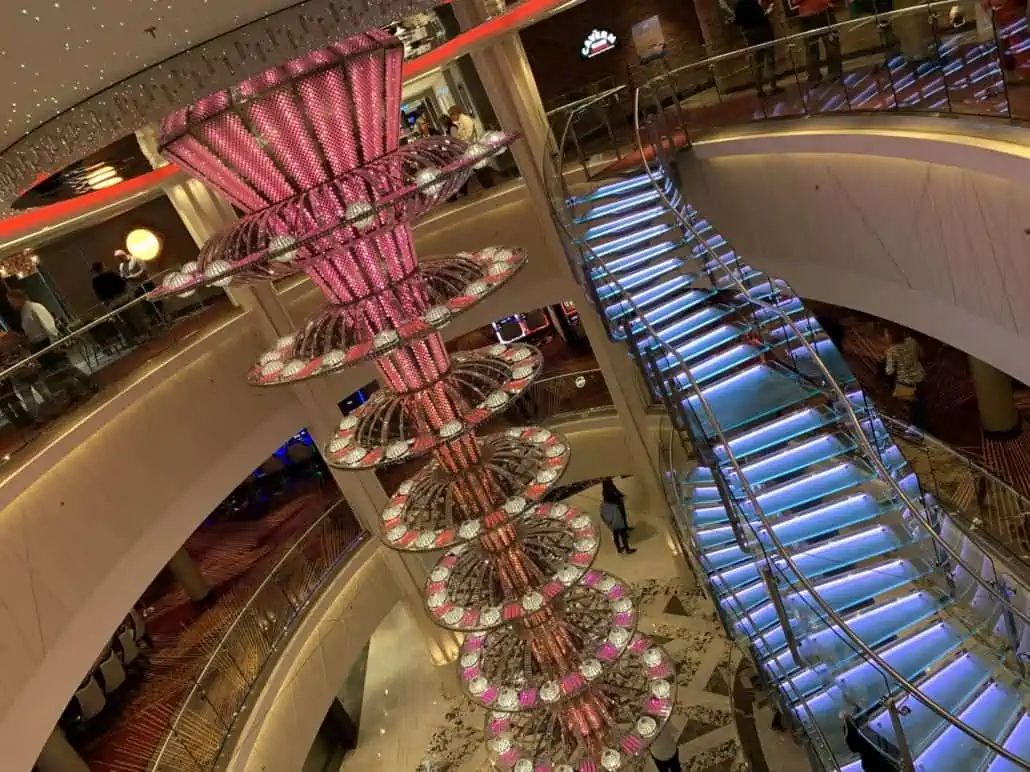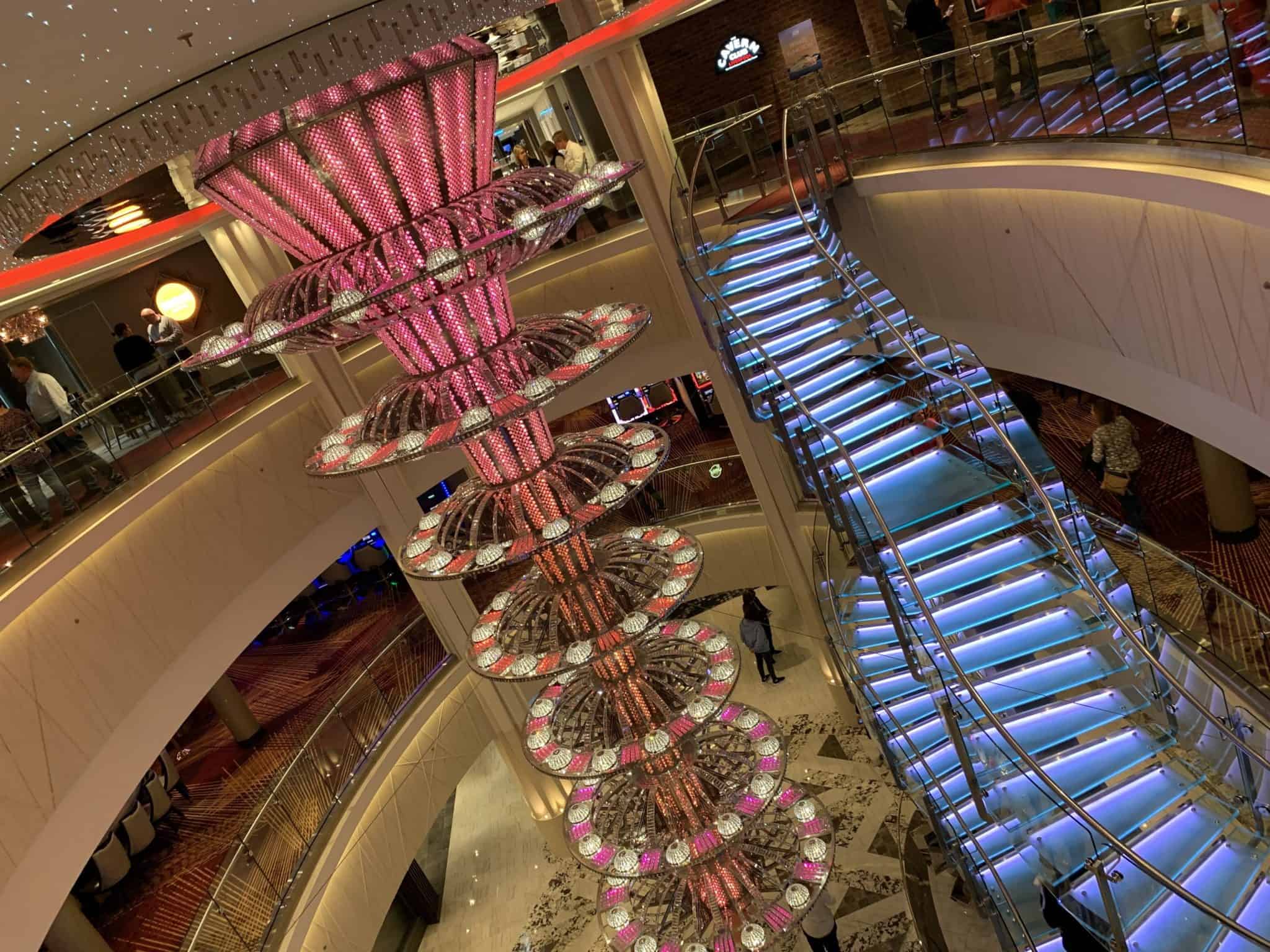 The beating heart of the Norwegian Joy is 678 Ocean Plaza. Anchored by the chandelier and spanning three decks, this is where you'll find a wide variety of entertainment options, especially after dark.
Starting on deck 6, you have the Social Comedy & Nightclub. Several different shows are held here, including comedians. After the last shows have wrapped, the place morphs into a dance club. It's not the biggest space, so getting there early for any event is probably a good idea. This is also where you'll find Maltings Whiskey Bar and a short walk away, Mixx Bar (which is situated between the Taste and Savor main dining rooms, making it a great place to grab a pre-dinner drink).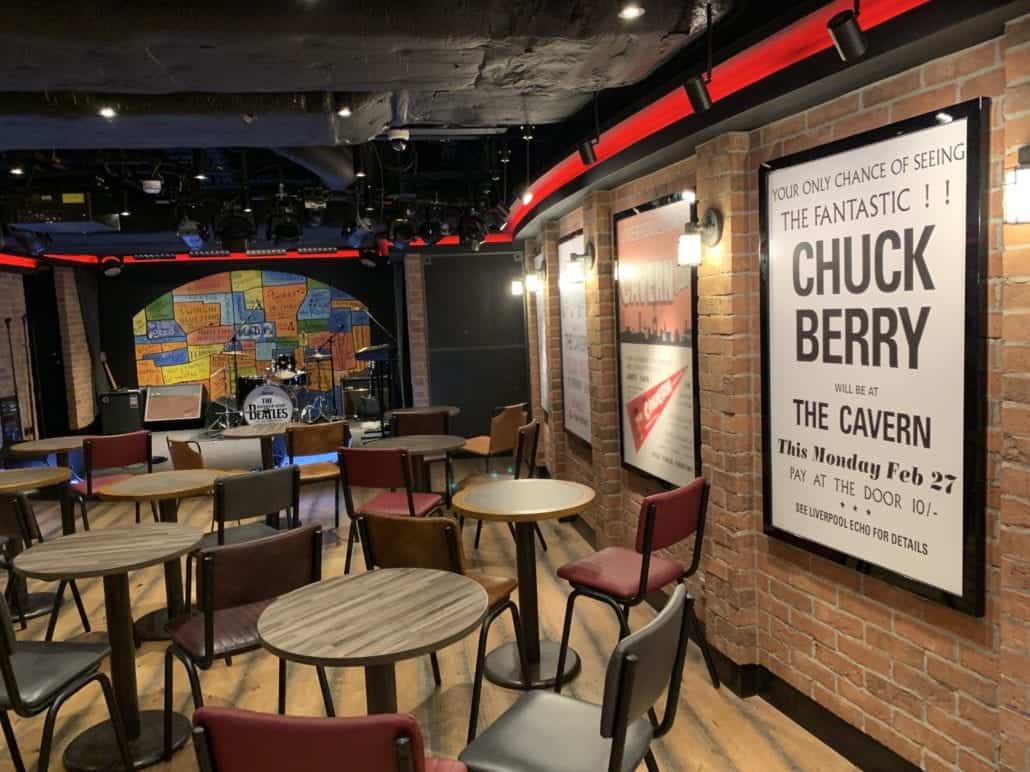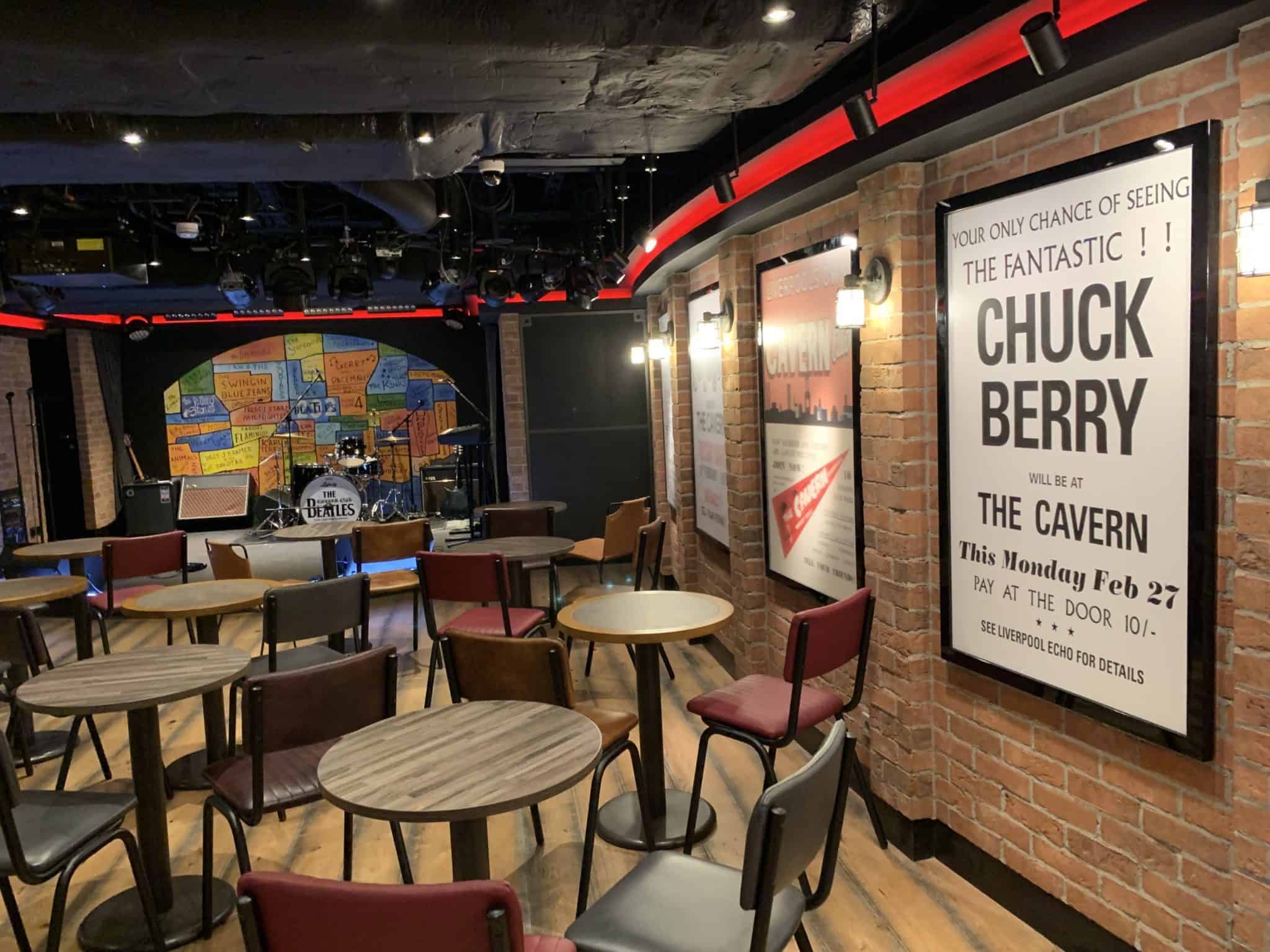 Walk up one flight to deck 7 and you're in the ship's massive casino. The great news here is that after years of complaints about smoke from the casino on this class of ship drifting up to deck 8 and down to deck 6, they've finally solved the problem: On Joy, the main casino is non-smoking, while a separate (and partitioned-by-glass) smoking area has been set up. This may be one of the few times you'll hear this spoken in a casino but… everybody wins.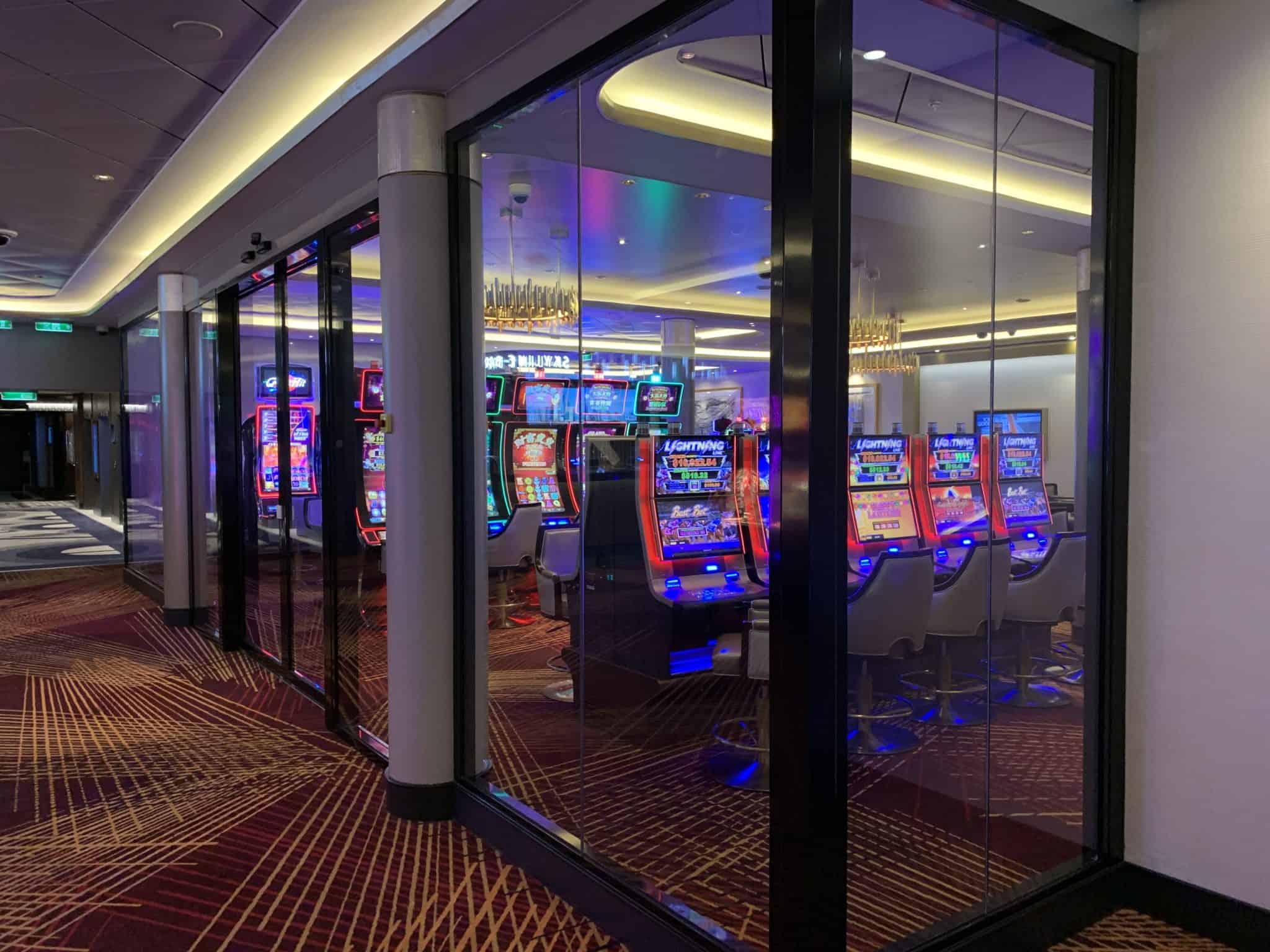 The casino features a nice watering hole called the Skyline Bar which, as the name implies,  showcases images of various cities flashing on LED screens around the space. There are also tables with chairs and at night, live music.
Deck 8 features two popular drinking spots. The Sugarcane Mojito bar and the Cavern Club. The latter pays tribute to the legendary nightclub considered to be the birthplace of The Beatles, and both bars feature large outdoor spaces on the Waterfront.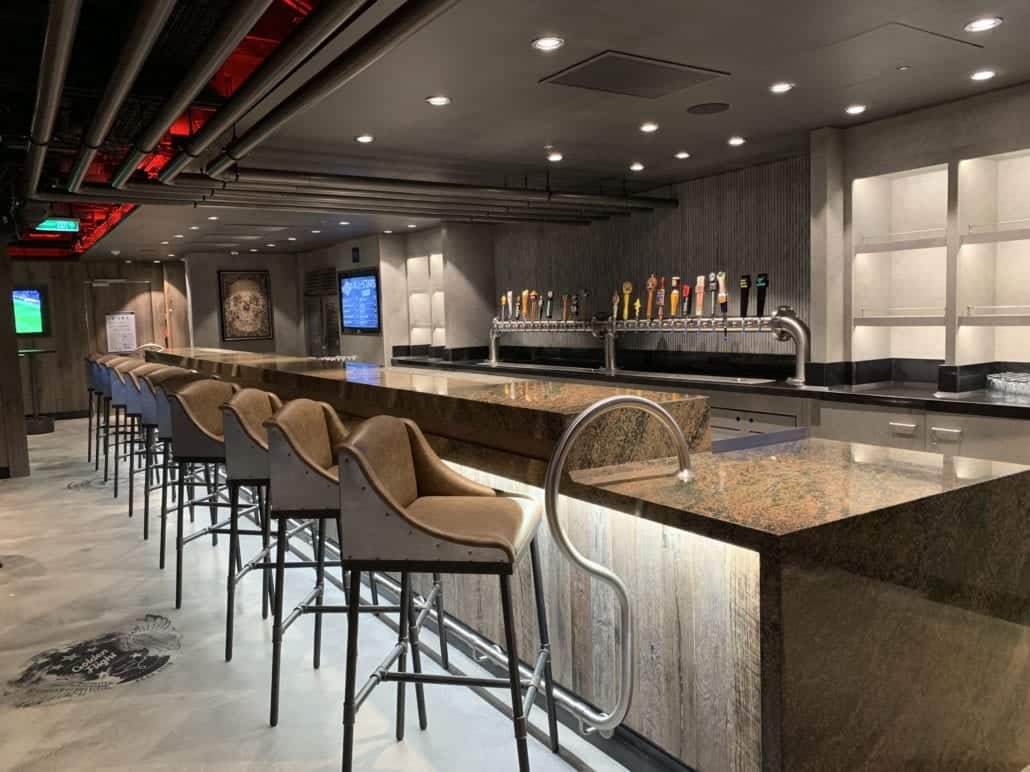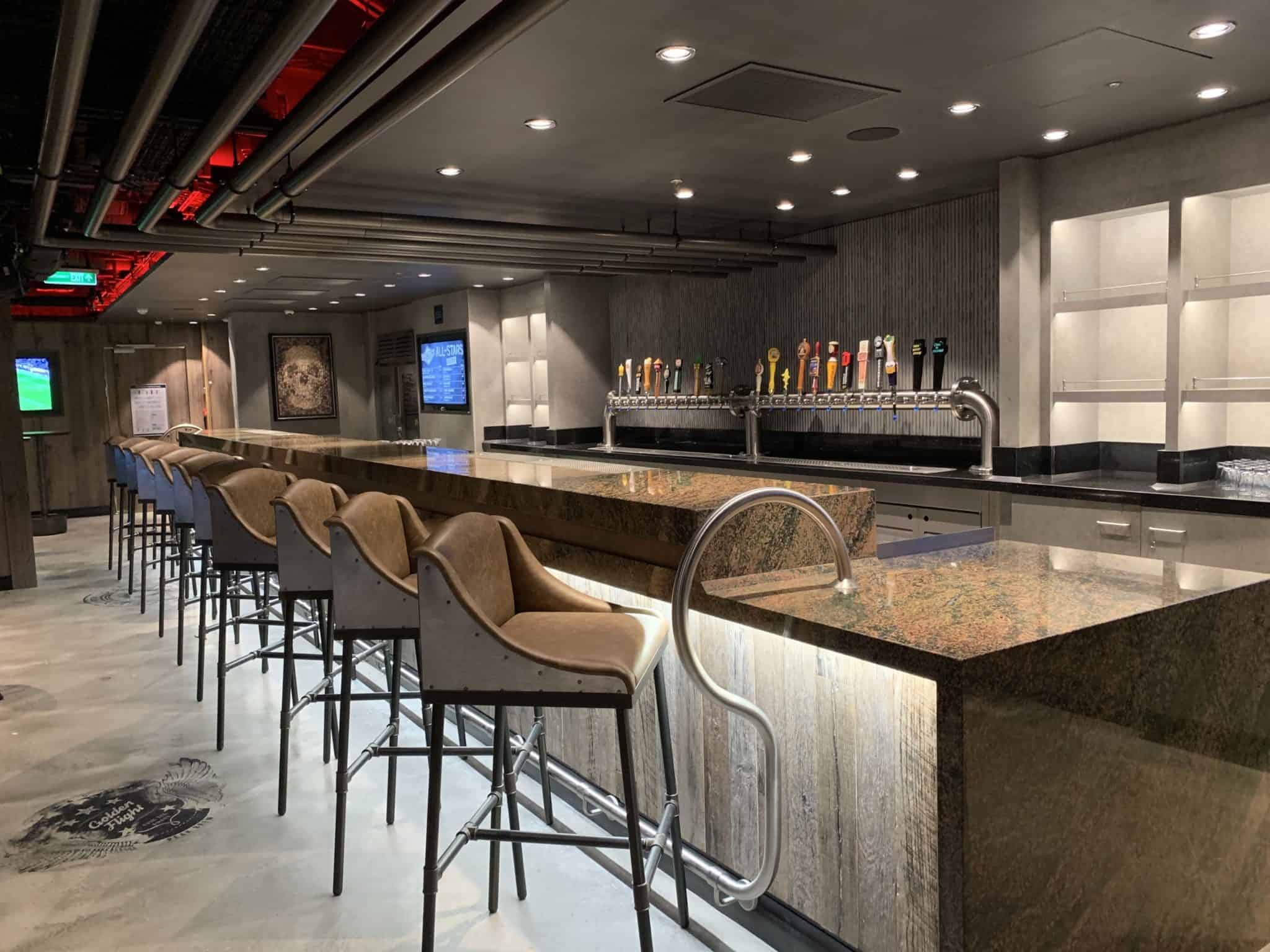 For maybe the first time ever, I found myself with more venues I wanted to experience than time in which to do so. Granted, that's likely because I spent a fair amount of time in deck 8's District Brewhouse, where they offer a dozen or more craft beer on draft and even more in bottles, not to mention nighttime entertainment.
And two decks down, Q — the BBQ restaurant I mentioned earlier — also offers great entertainment(And yes, you can enjoy the music at Q without eating there. There's a bar perfect for doing exactly that). I haven't mentioned the A-List Bar (which sits between Cagney's and Le Bistro) or The Cellars wine bar yet, both located just outside the Ocean Blue seafood venue.
Where To Go To Get In Touch With The Ocean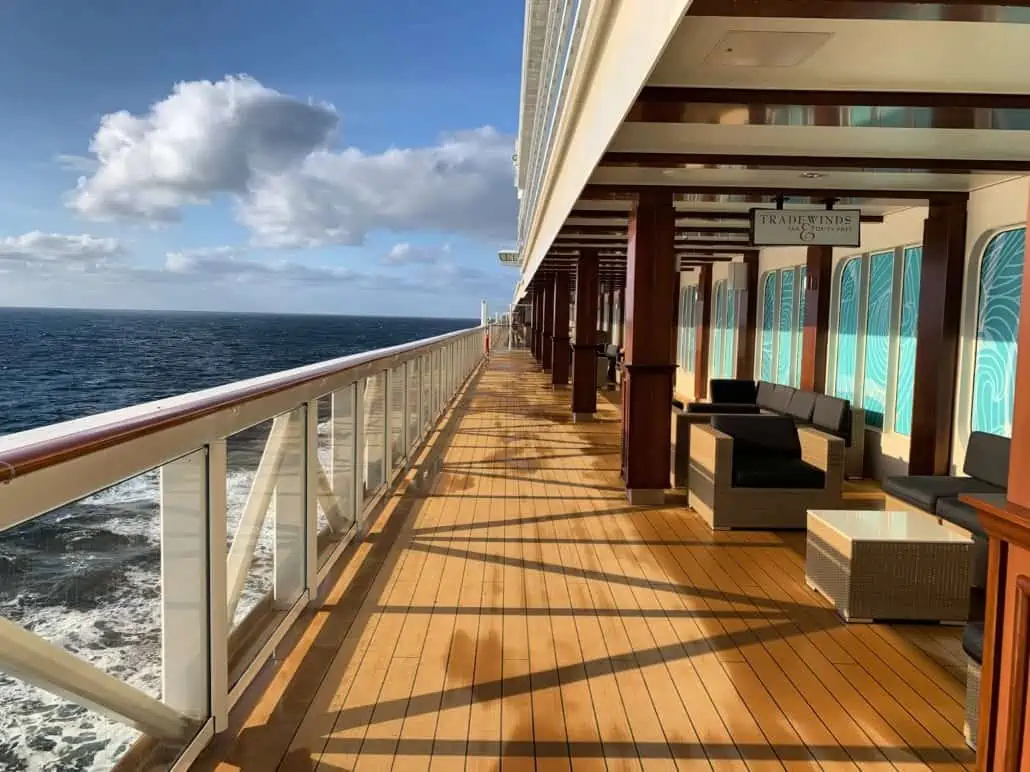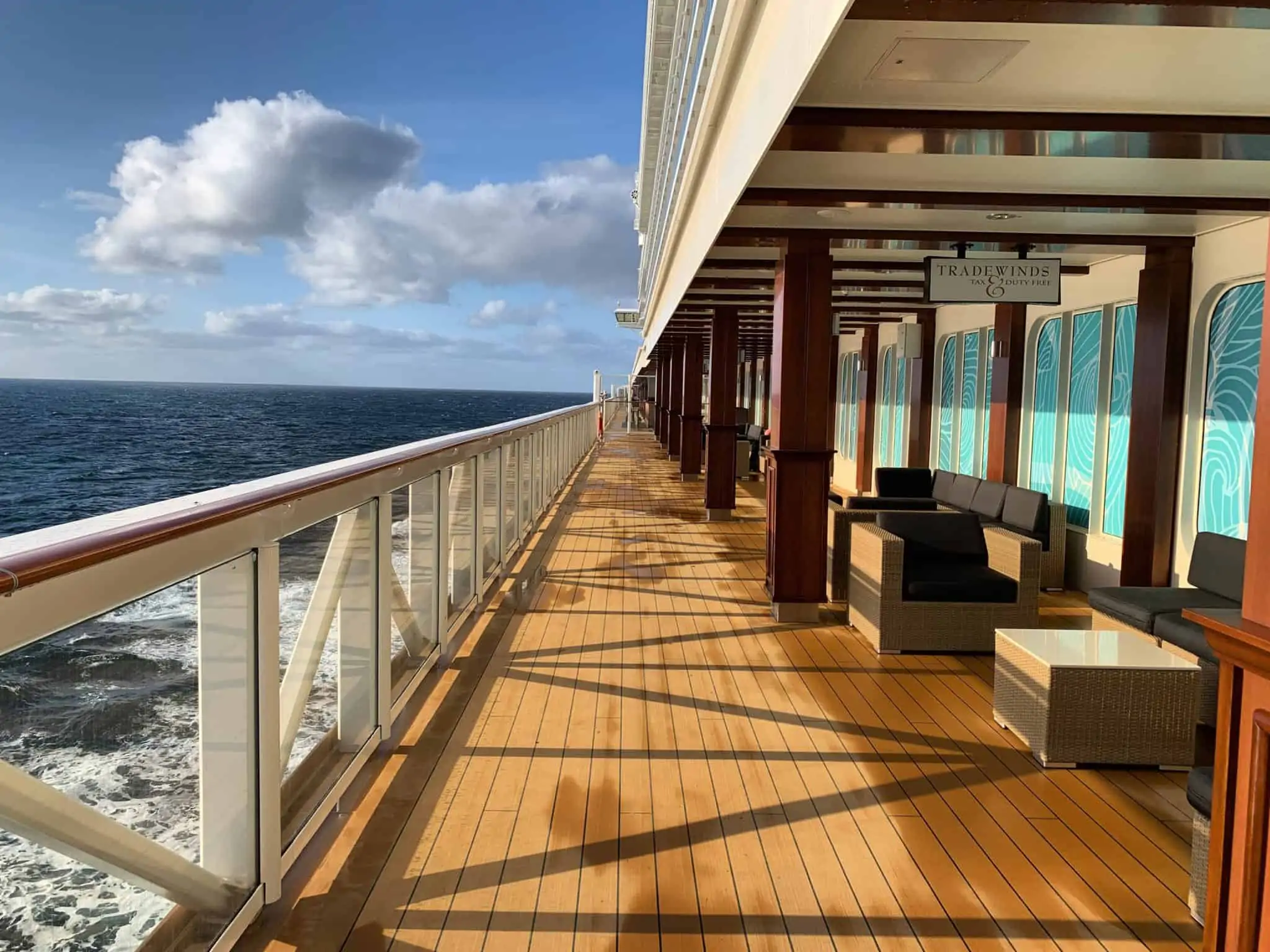 One of the things Norwegian set out to do with this class of ships is, wherever possible, putting passengers in touch with the ocean. It's the same philosophy that Carnival has used with their Vista-class ships, and it's proven both popular and successful in both cases. Here, there's not only the Waterfront with its venue-lined promenade, but numerous other areas as well.
As mentioned before, the Observation Lounge is the ultimate indoor space to connect with the ocean, but perhaps the best outdoor space to do so is Spice H20. Perfectly perched on the aft section of deck 17, this sprawling sundeck has a lot going for it… not the least being that it's an adults-only zone.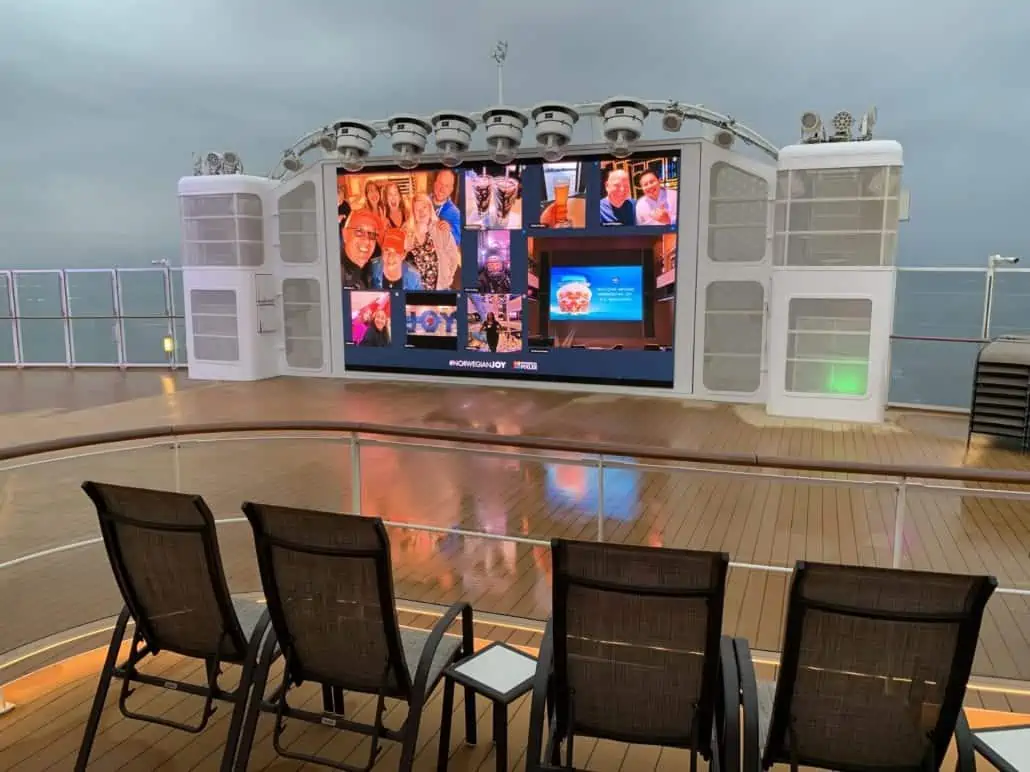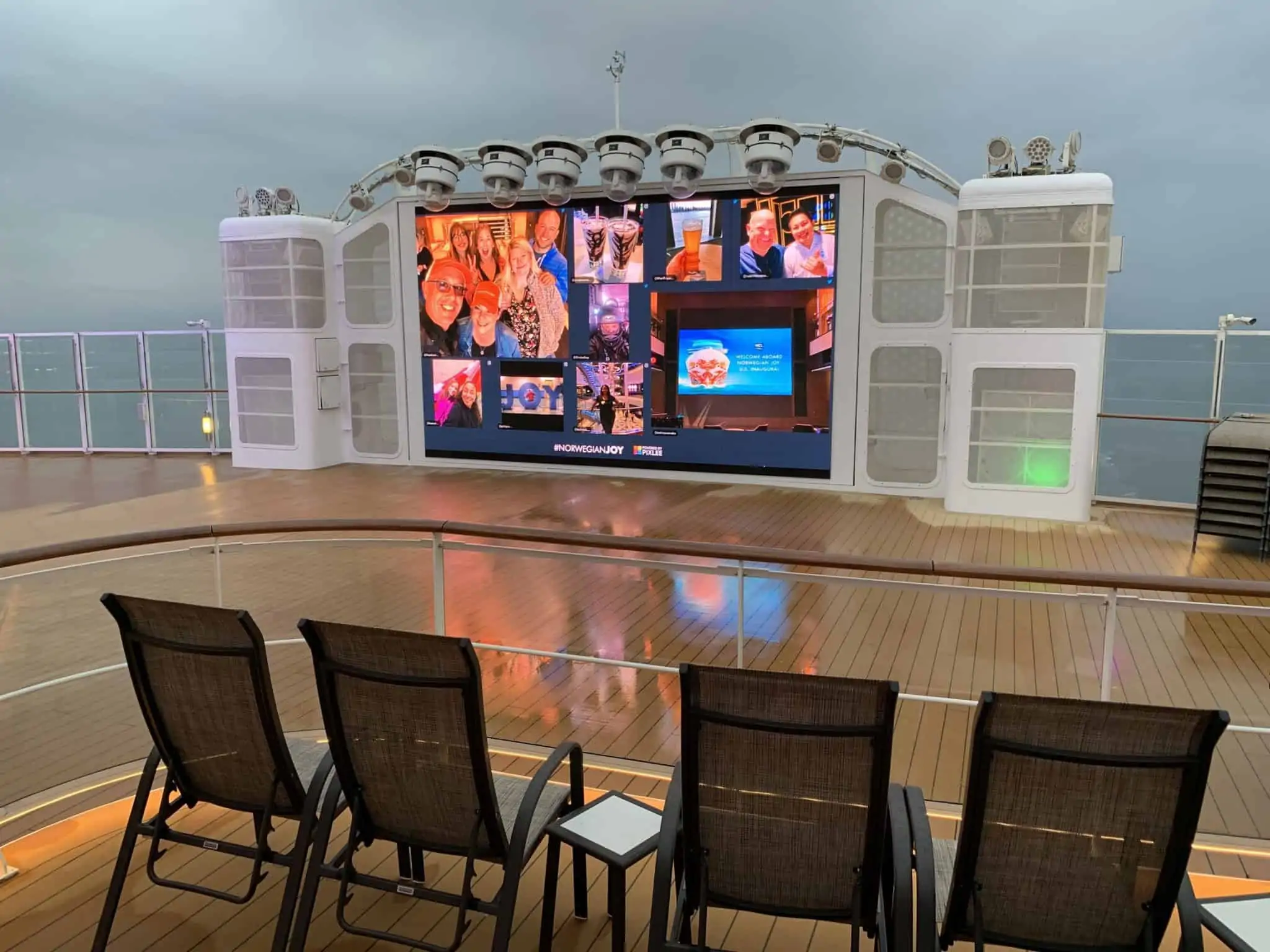 If you're familiar with Spice H20 on the other Norwegian ships, you know what you'll find here… sort of. This one is a little bit different, I suspect due to the market it originally was designed for. Much more of this ship's space is covered. And while other versions of H20 feature two hot tubs placed in the corners, making them perfect for soaking in the sun while looking out at the ocean, on Joy there's one large pool-like feature near the entrance and completely covered by the overhang.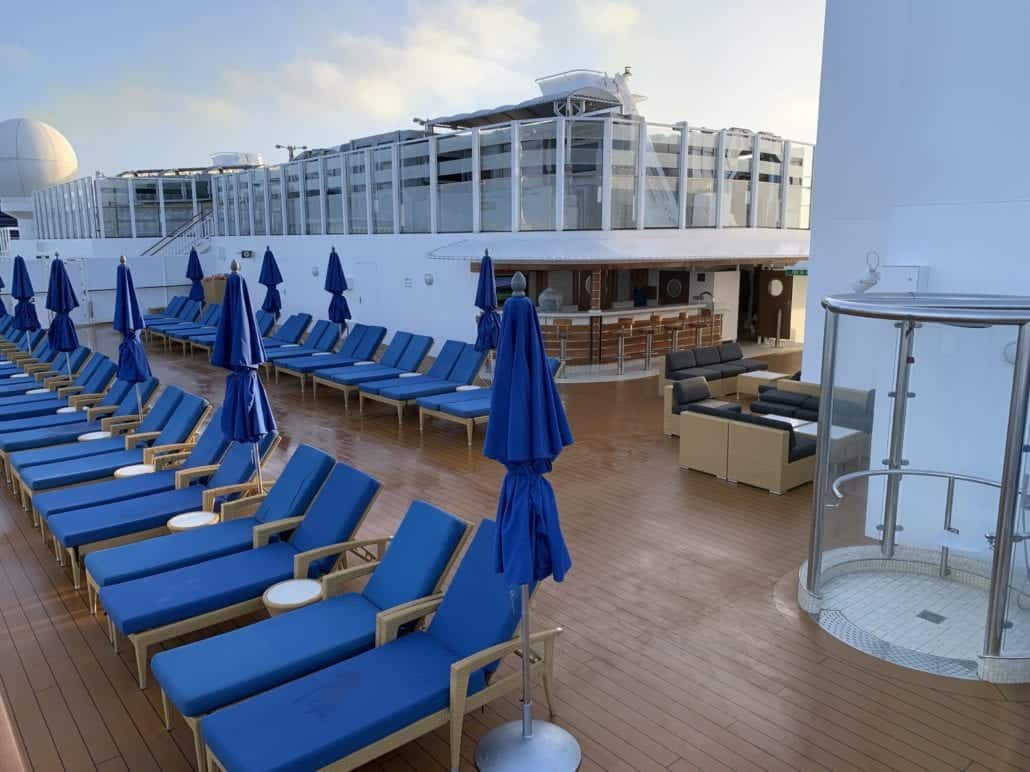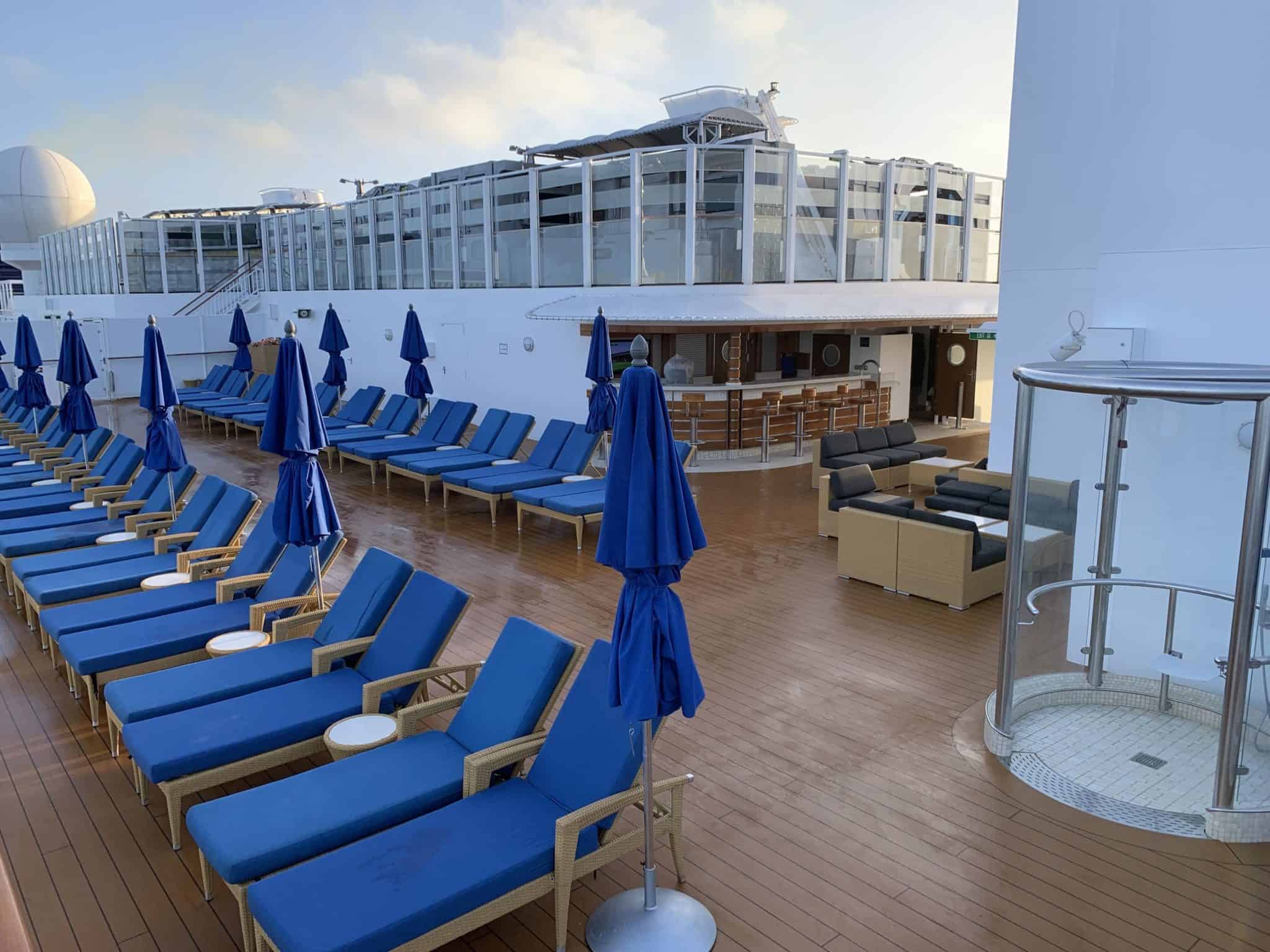 Those looking for something a bit quieter — and willing to pay for it — can head to the Vibe Beach Club. Like Spice, it's an adults-only space with a bar and loungers, but this one is only accessible via key card and capacity limited. Prices for access to this space have soared recently thanks to its popularity. You can only buy passes once on board, and they tend to sell out — especially when ships are heading for warmer climates — in a matter of minutes. It'll be interesting to see how well the space does during Alaska sailings, when there's not as big of a demand for places to worship the sun.
It's also worth noting that there's a hot tub just outside the entrance to the Vibe Beach Club. This is available for anyone to use and because it's sort of away from the more populated areas of the ship, might be a good place to head if the ones by the main pool are too crowded.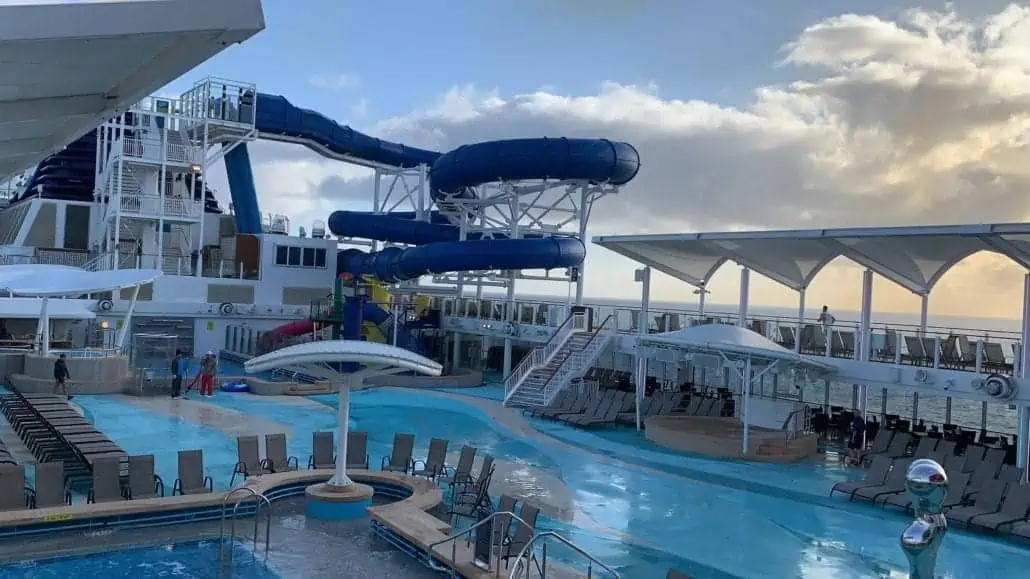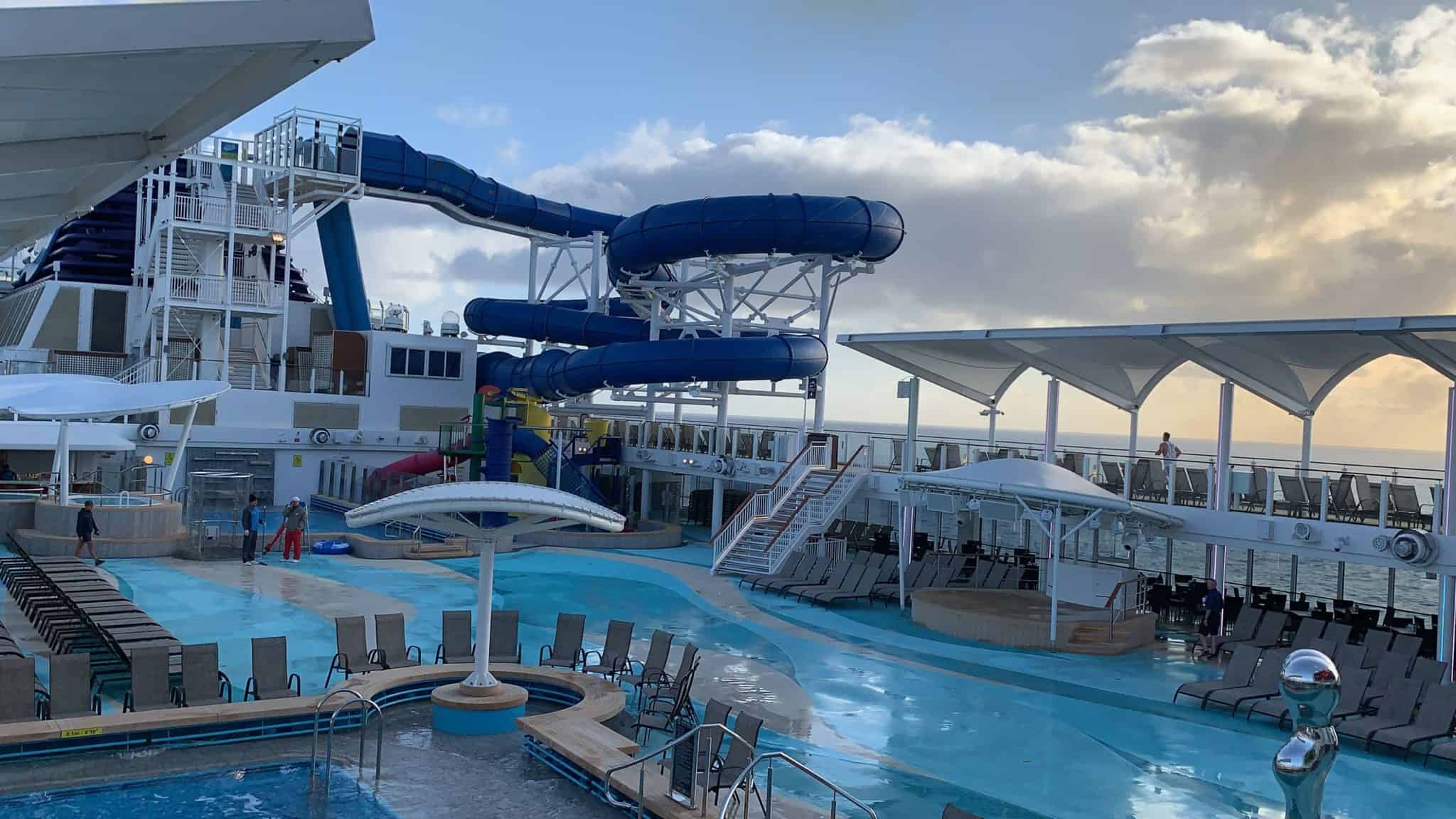 The pool deck here is spacious, but the same can't really be said for the two pools. Whether because of the fact Joy will spend part of the year in the chillier climates of Alaska or the difficulty of transforming what was, in her previous incarnation, a Zen garden into a larger pool, the ones found here are fairly small… especially for a ship carrying this many passengers.
There's a decent sized splash-zone type play area for kids, and two water slides, including one in which the bottom drops out before sending you through a loop and out over the edge of the ship. One popular form of top-deck entertainment you won't find on Joy? The ubiquitous ropes course.
After Dark Entertainment Is Everywhere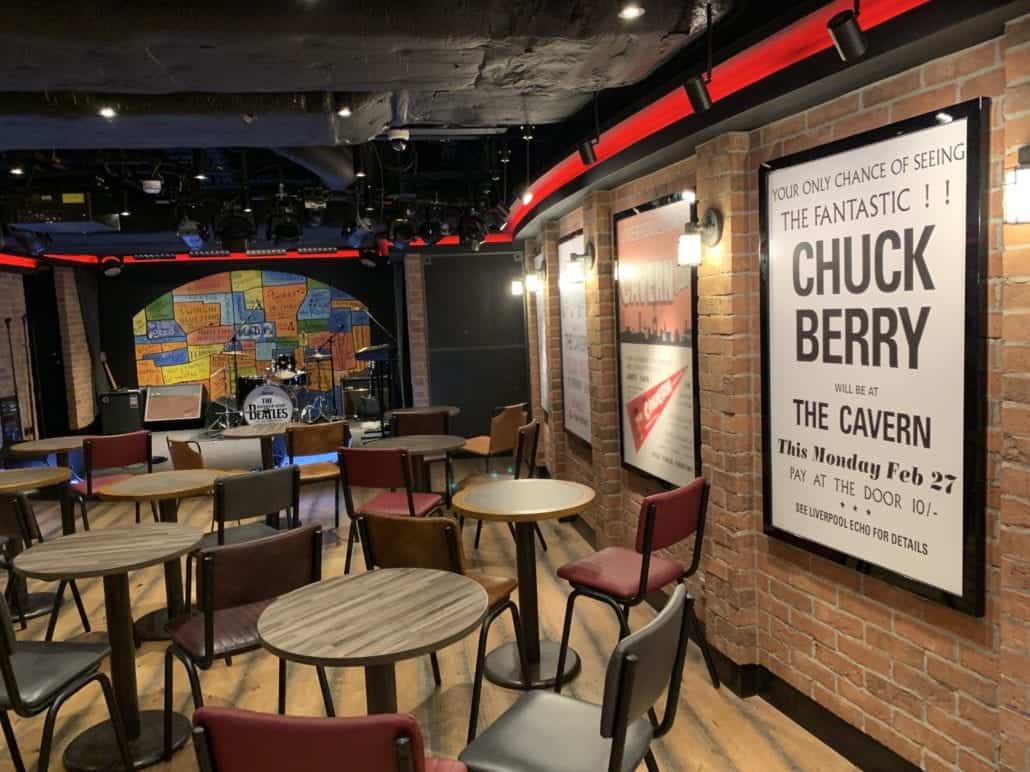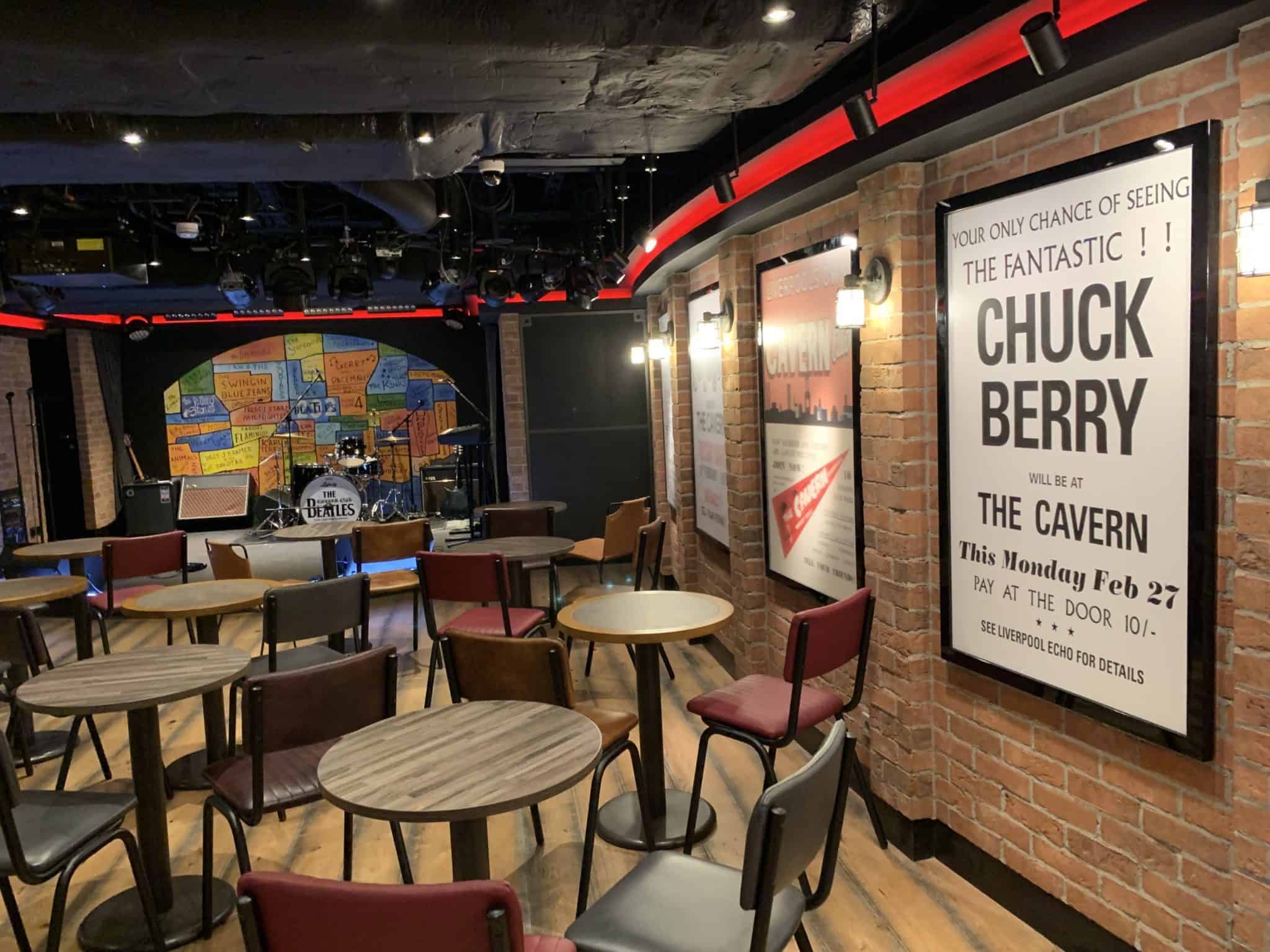 This is a ship that comes alive at night thanks to the fact there are a ton of options, entertainment wise. There's live music in multiple venues including the Atrium, Sugarcane Mojito Bar and the Cavern Club. You'll often find there are so many acts going on you can't take them all in.
Big-show wise, there are two taking place in the Joy Theater currently. Footloose: The Musical is a slightly-adapted version of the Broadway musical which was, in turn based on the popular movie. The energetic cast and toe-tapping songs that everyone knows make this a hot ticket so be sure to make reservations and show up early for good seats.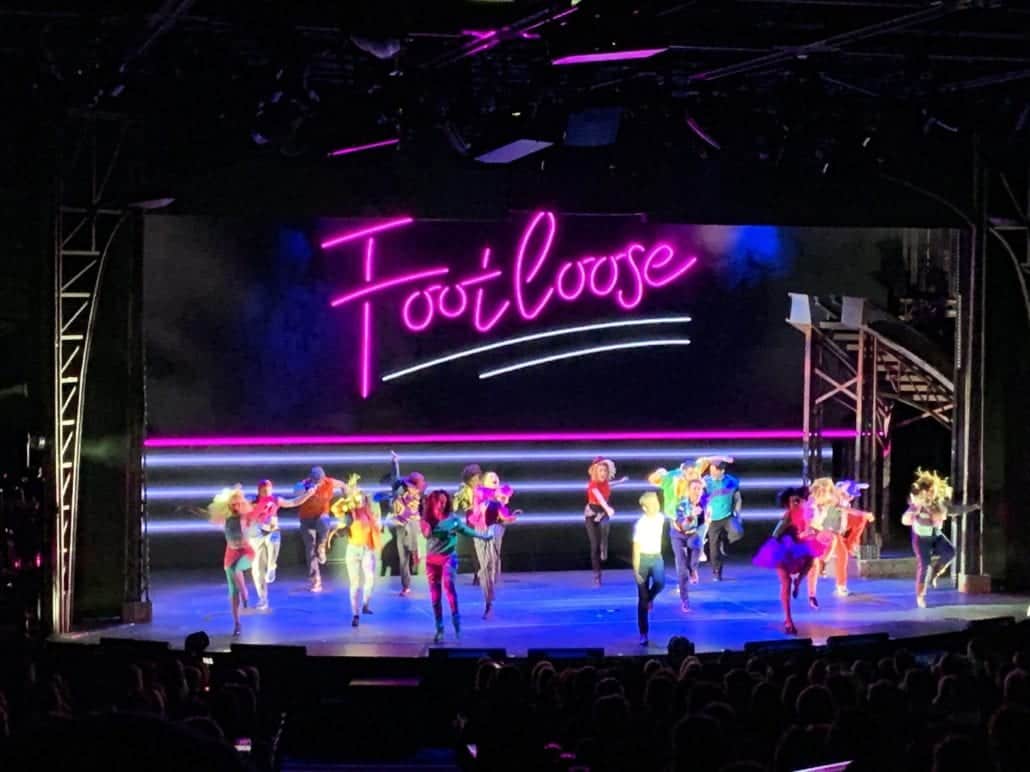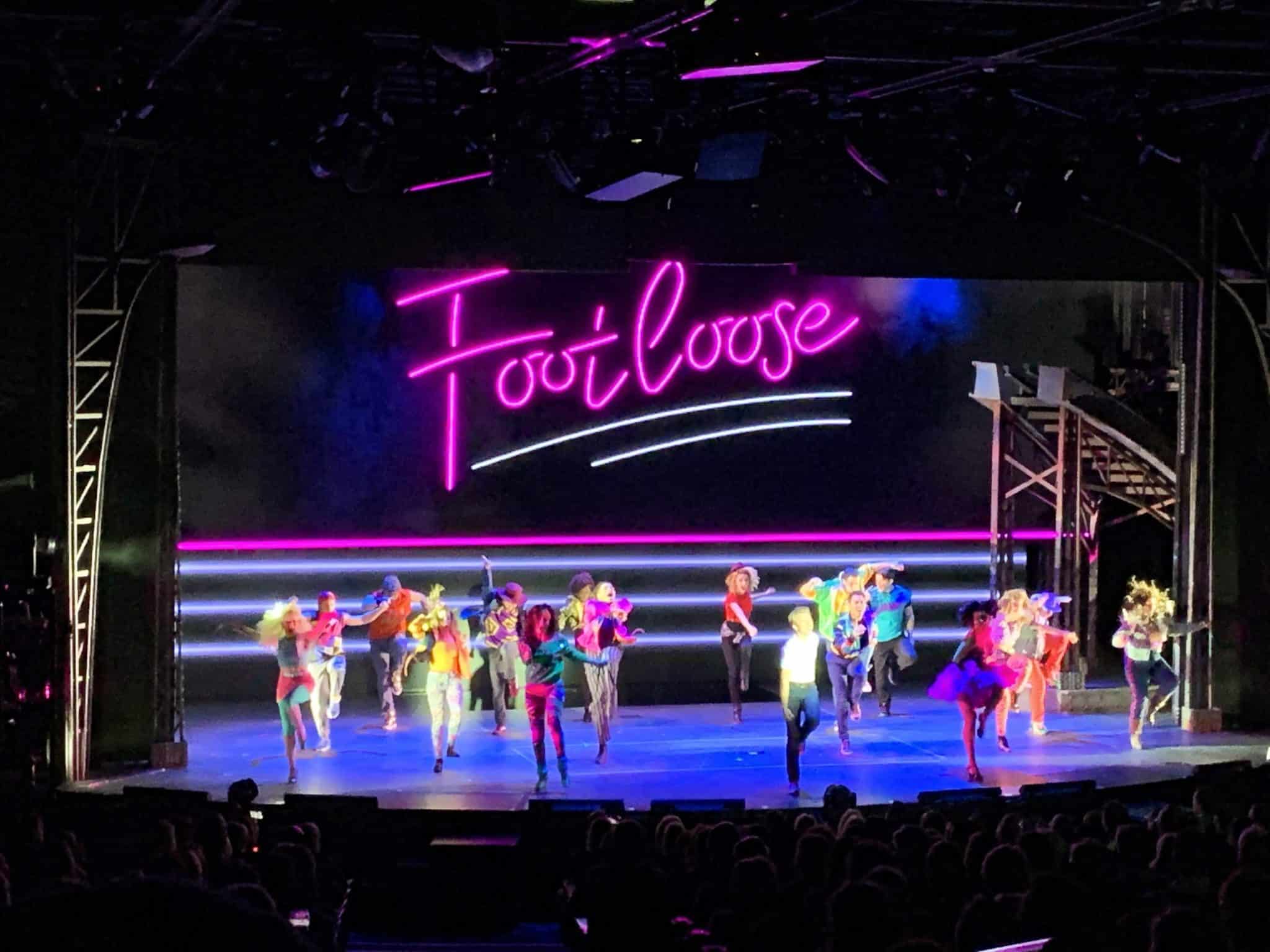 The second show put on in the theater is Elements, a multi-media presentation combining music, lighting effects, acrobatics and even some magic. Again, reservations are definitely recommended, although you might be able to find seats without them… especially if you're seeing the second show and don't mind sitting all the way up front or off to one side.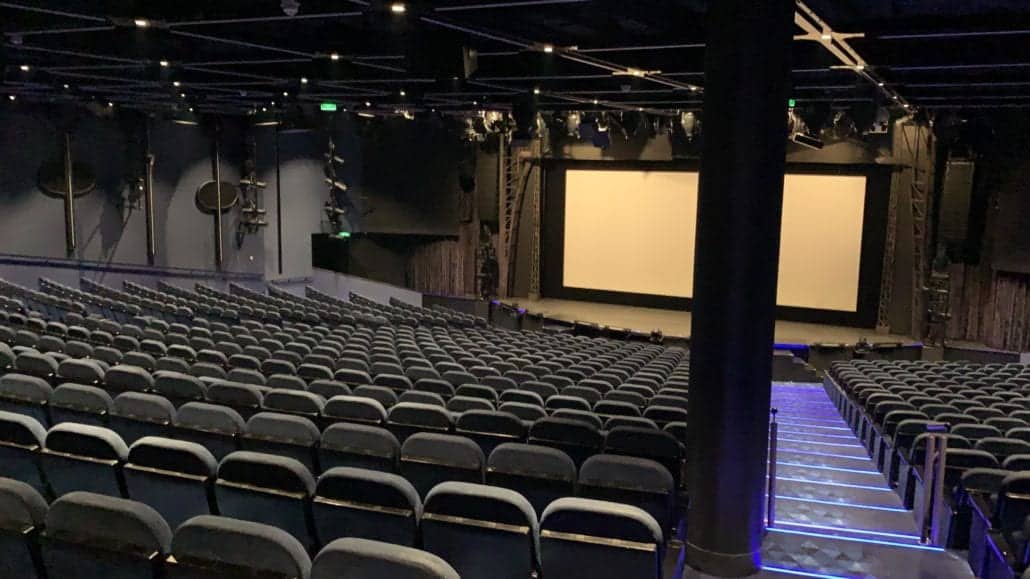 On select days, Wine Lovers: The Musical is offered in Q, the BBQ venue. The show combines a musical with a wine tasting and lunch. While I haven't seen it, friends who recently experienced the show on Getaway raved about both the show and the food… adding that they definitely aren't stingy with the wine.
The Race Track, Laser Tag & More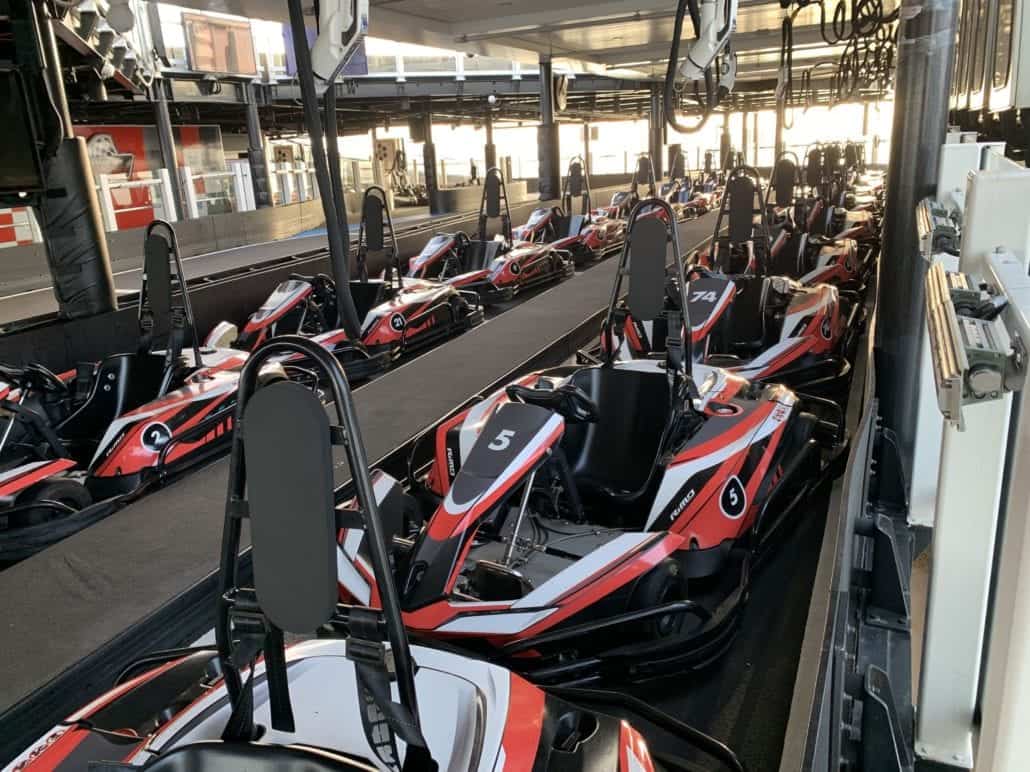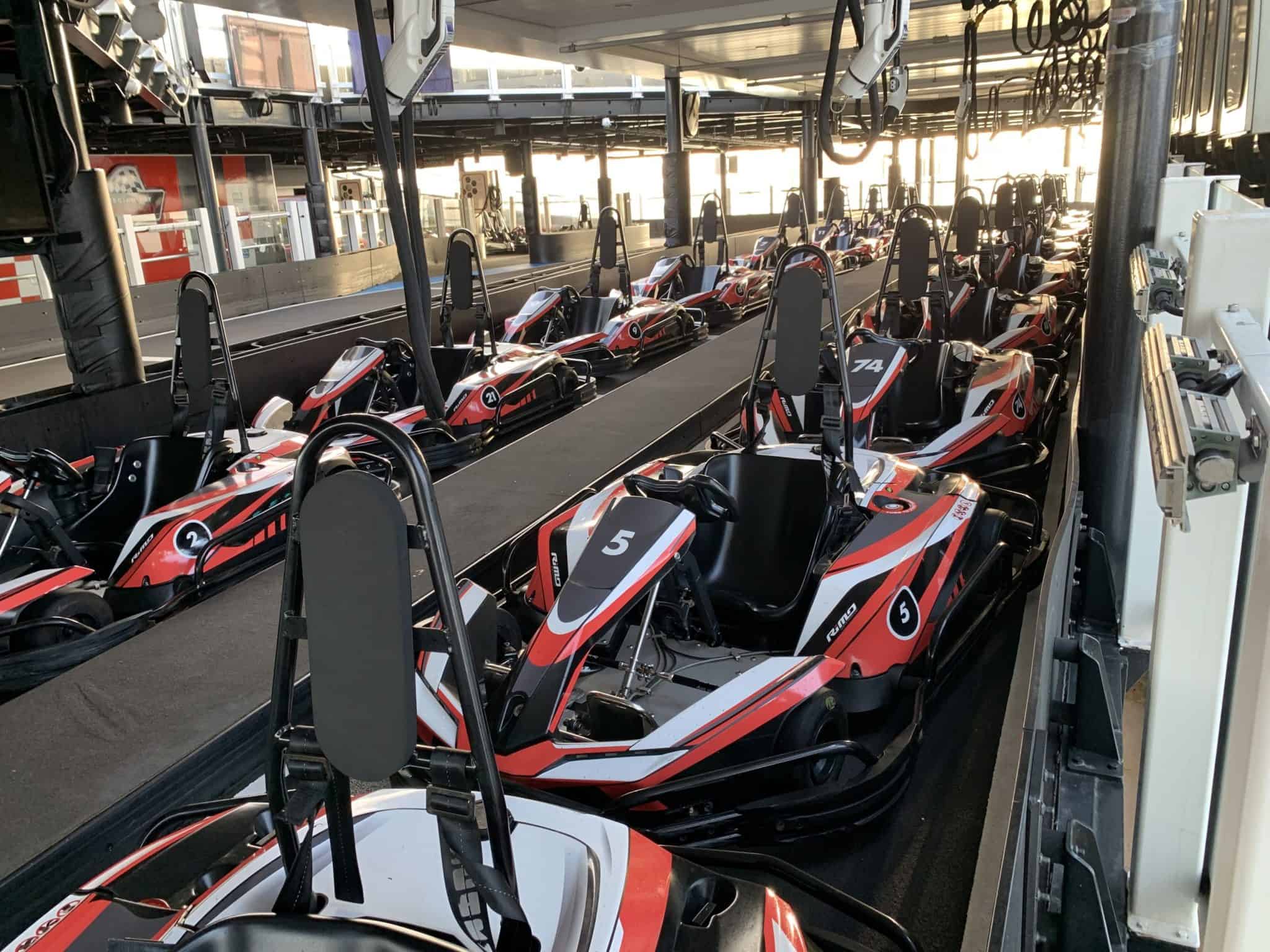 When Norwegian announced that this ship would have a first-at-sea go-kart on the top deck, it got more media coverage than the last space shuttle launch. And the track has definitely continued to be a big draw. It'll cost you $15 for an eight-lap race, and reservations are definitely recommended. There is a stand-by line, but you'll be waiting a very long time.
The carts have more zip than you think they will (there's even a "turbo" button on the steering wheel), and the track has both hills and hairpin turns. While they'd prefer you not bump into people, it's almost impossible not to when trying to pass… and this is, after all, a race.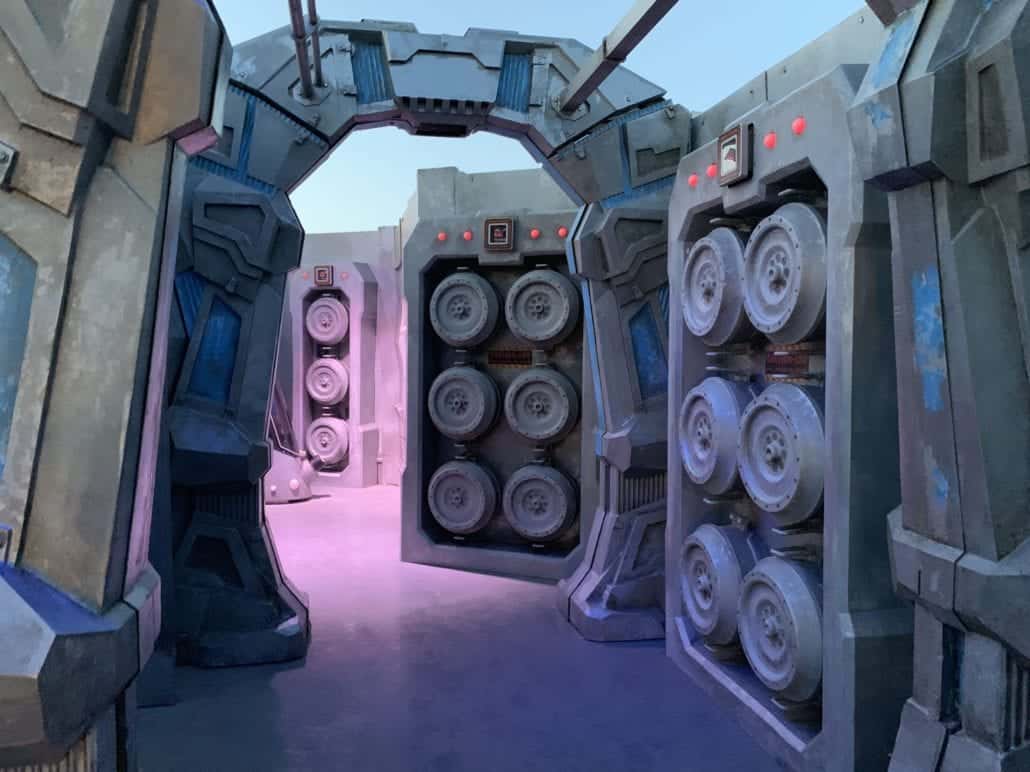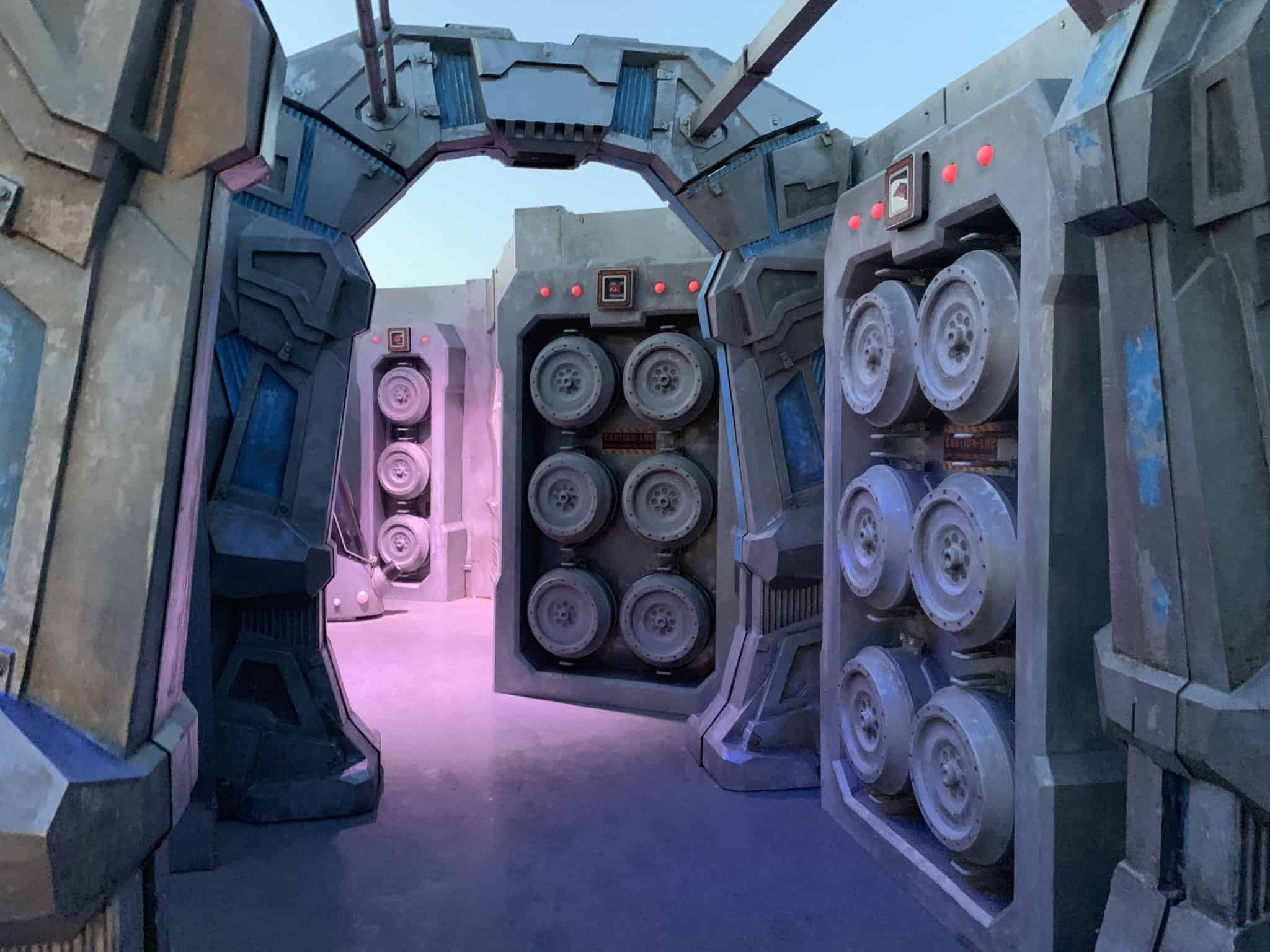 Another cool thing to experience is the open-air laser tag arena. Like the go karts,  it will set you back $9.95 per 10-minute session. You'll want a reservation and if at all possible, make it at night. The game is fun under any circumstances, but it just becomes exponentially cooler when you're racing through the abandoned space station setting after dark.
Given that two teams play against one another in the arena, you'll have to make a tough decision: Do you want to play with your friends and family… or split up and play against them?
The big-ticket item(price wise), is the Galaxy Pavilion virtual reality complex.
Inside, you'll find a pretty good selection of games offering the opportunity to do everything. From designing and riding your own roller coaster, to doing a safari in a Jurassic Park-like environment.
The games are a total blast, but they also come at a cost of $29.95 for a 90-minute session. They recommend reservations here, but it'll be interesting to see if they're actually required, given the pricing.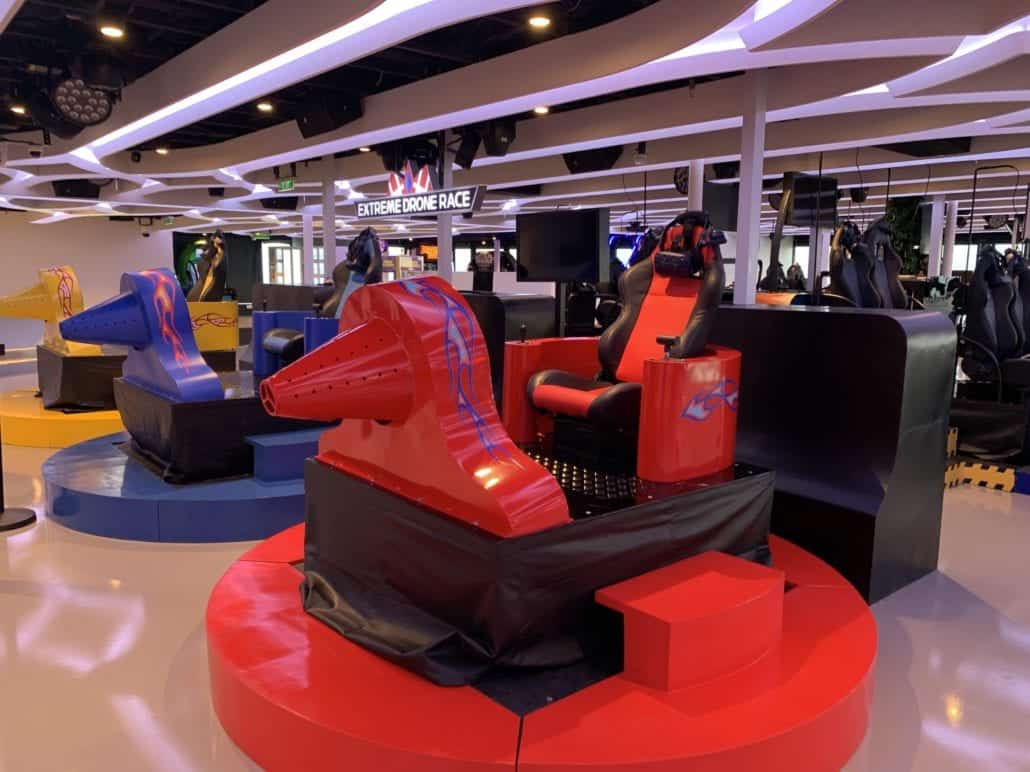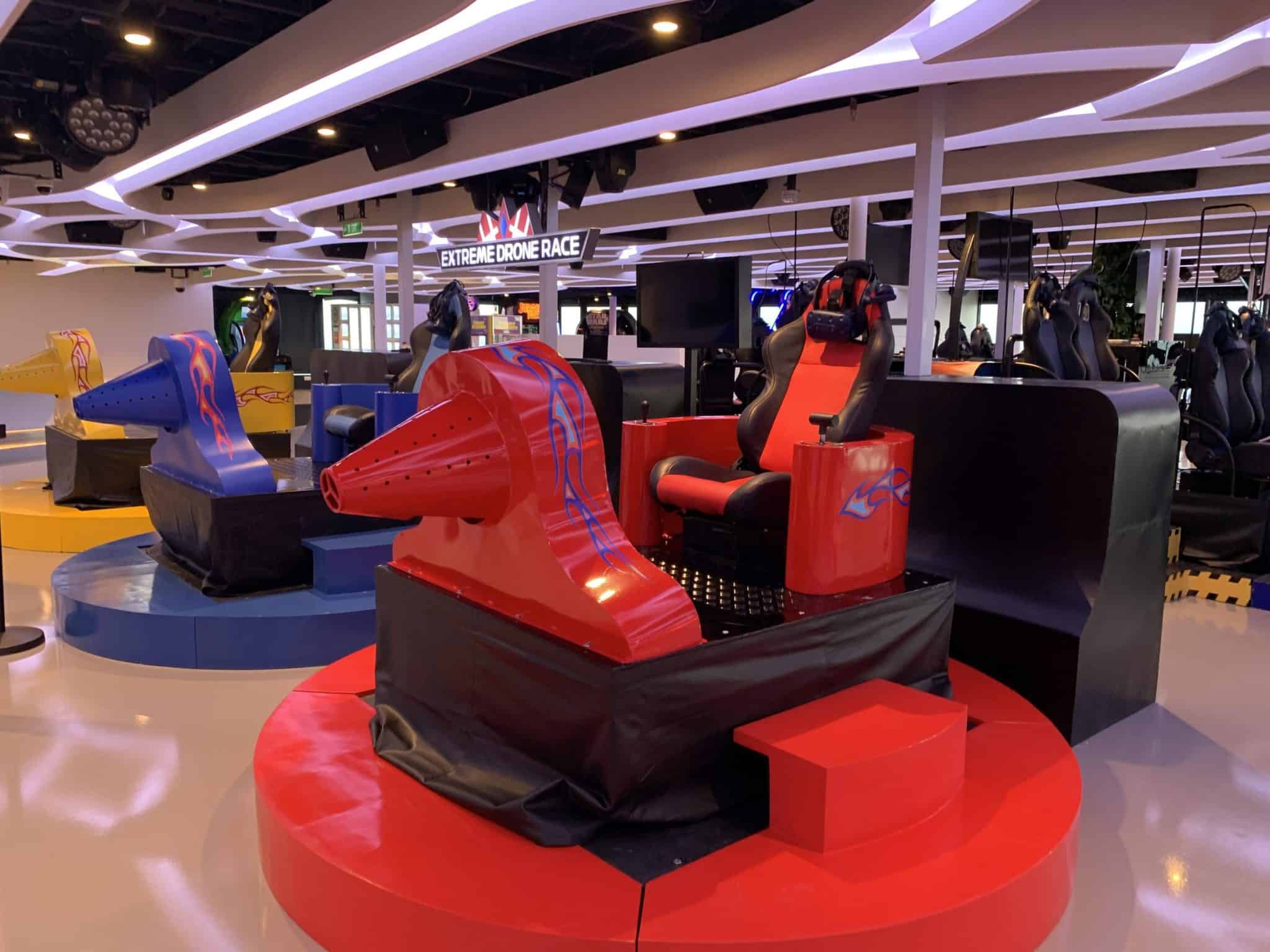 I doubt it's a coincidence that the Galaxy Pavilion is oh-so-conveniently located near the Entourage teen club or the arcade. Just make sure if you give your kids charging privileges, they don't spend the entire trip in the virtual reality section, or you could wind up with a pretty hefty bill.
Fun fact: When Joy was sailing out of China, the Galaxy Pavilion area was actually occupied by bumper cars. That might have been cool to keep, although I imagine the virtual reality center has a higher capacity… and brings in more money.
Where To Sweat It Out & Get Your Beauty On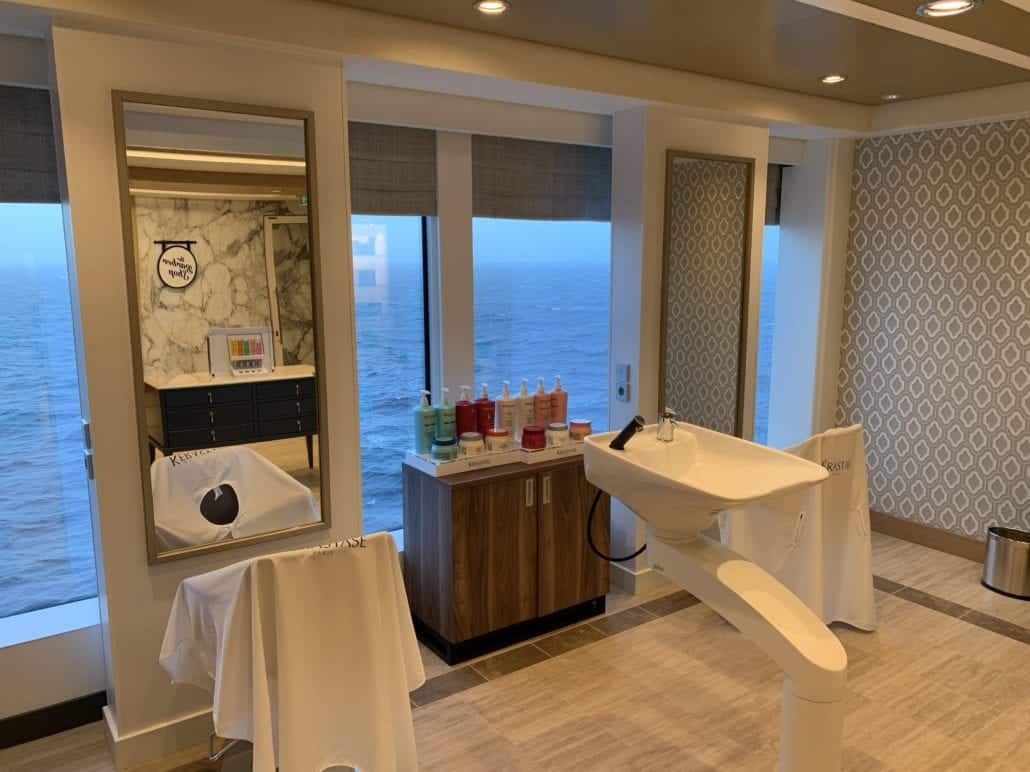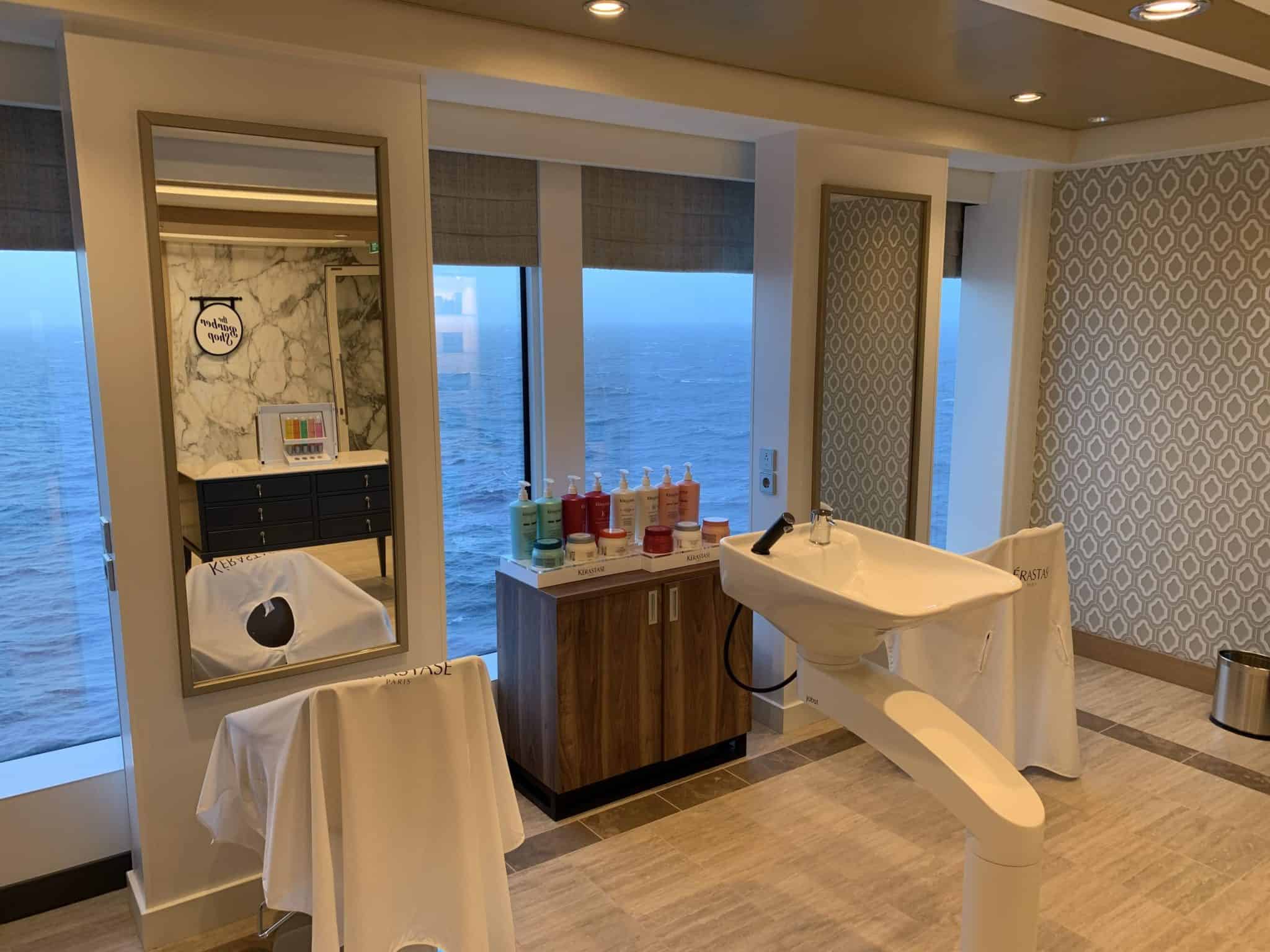 If you're looking to be pampered, the Mandara Spa has definitely got you covered. They'll give you a massage, give you a pedicure, do your hair… they even offer acupuncture and Botox treatments. Keep an eye on the Freestyle Daily, because they often make mention of specials. And you'll definitely want a reservation here, especially on sea days.
The Pulse Fitness center isn't a particularly large gym but it does have a decent number of treadmills, freelance weights, and space to throw a mat down and do your daily workout. Attached to the fitness center is a spin room where they offer classes throughout the voyage.
Kid Stuff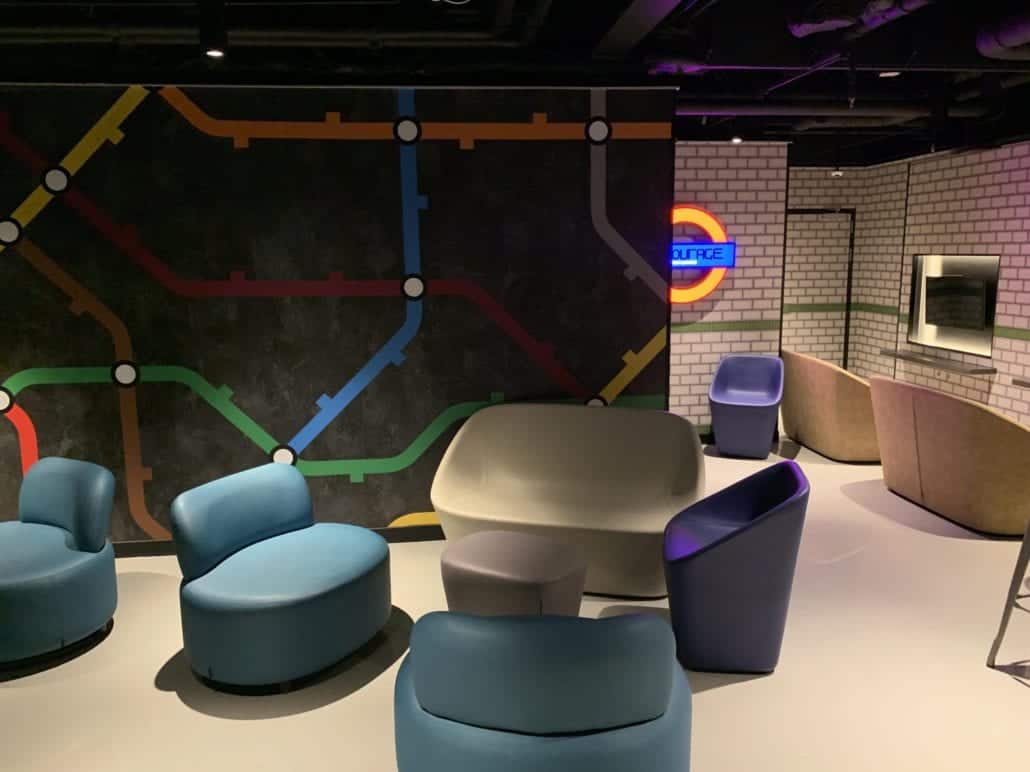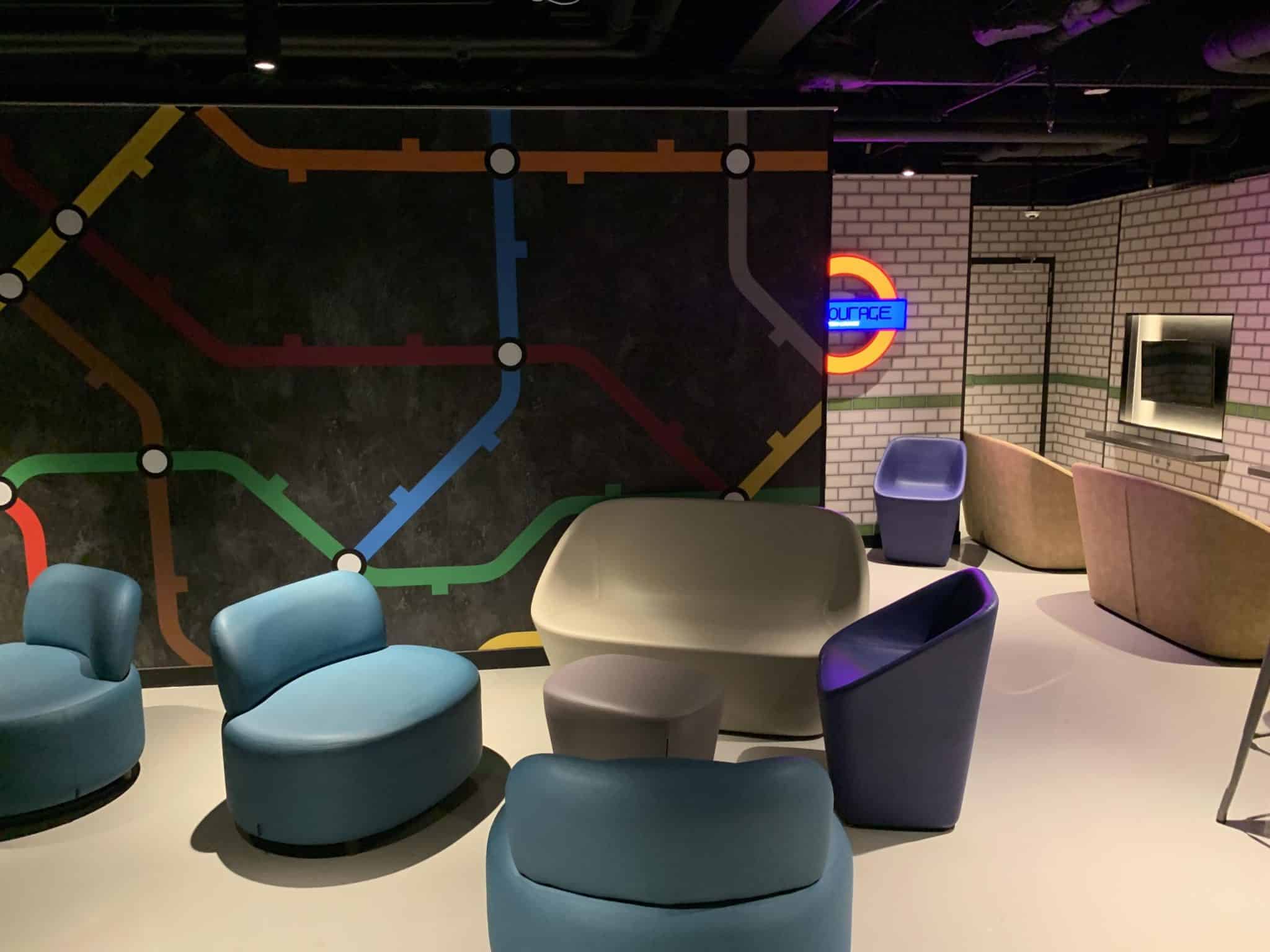 Like every major cruise line, Norwegian knows that even on a family vacation, parents want a little time away from the kids… and vice versa (especially when it comes to teenagers). The youth program for the pre-teen set is called Splash Academy, which offers the usual assortment of themed activities and parties to keep kids occupied. If you're looking to enjoy a few hours in port or maybe a romantic evening without the kids, childcare can be arranged for a fee.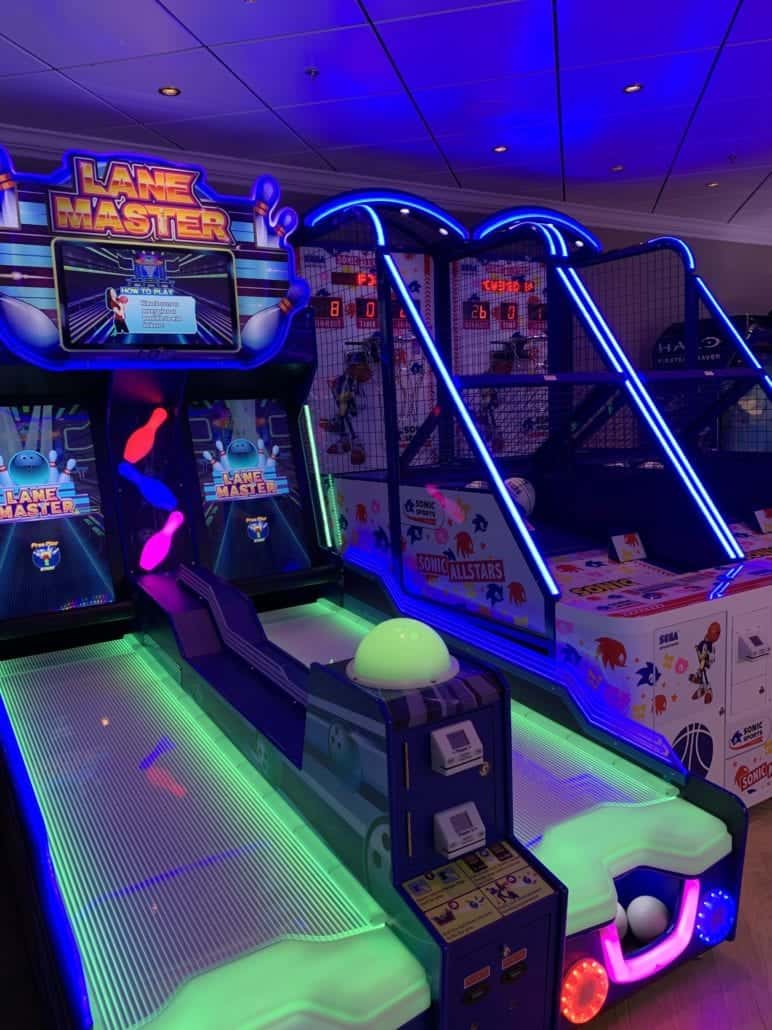 The teen space is called Entourage, and they offer a wide variety of programs. Maybe more importantly, it gives a chance for those sometimes difficult-to-please 13-17 year olds to meet fellow young cruisers, so they can all be too cool for school together.
Final Thoughts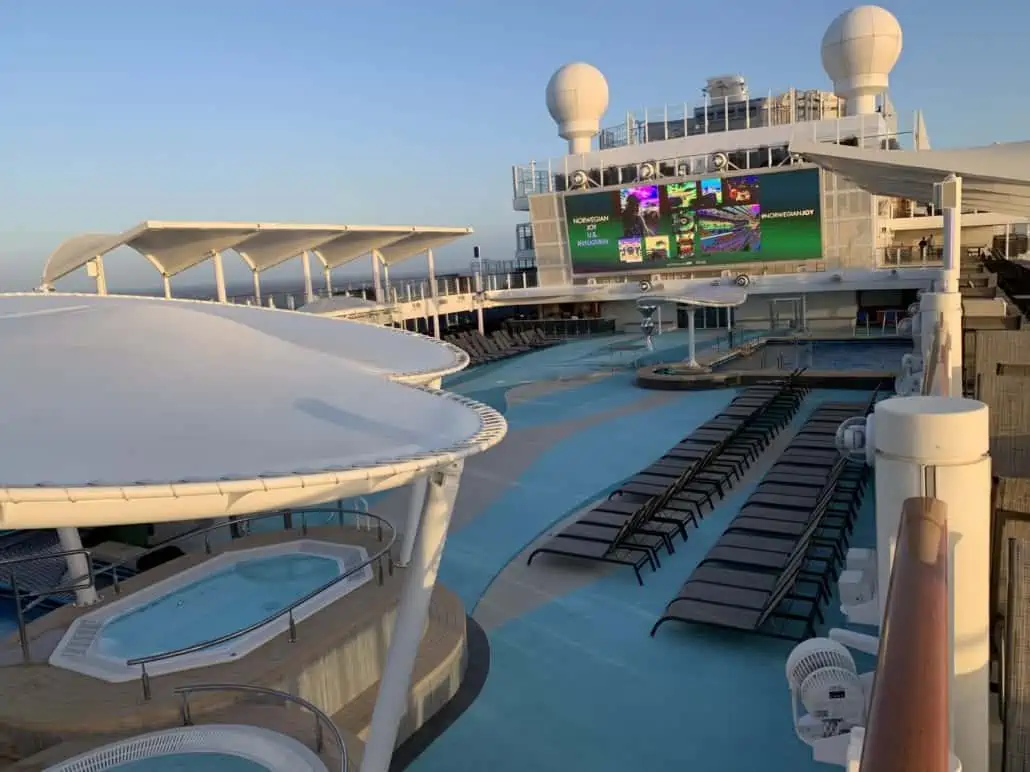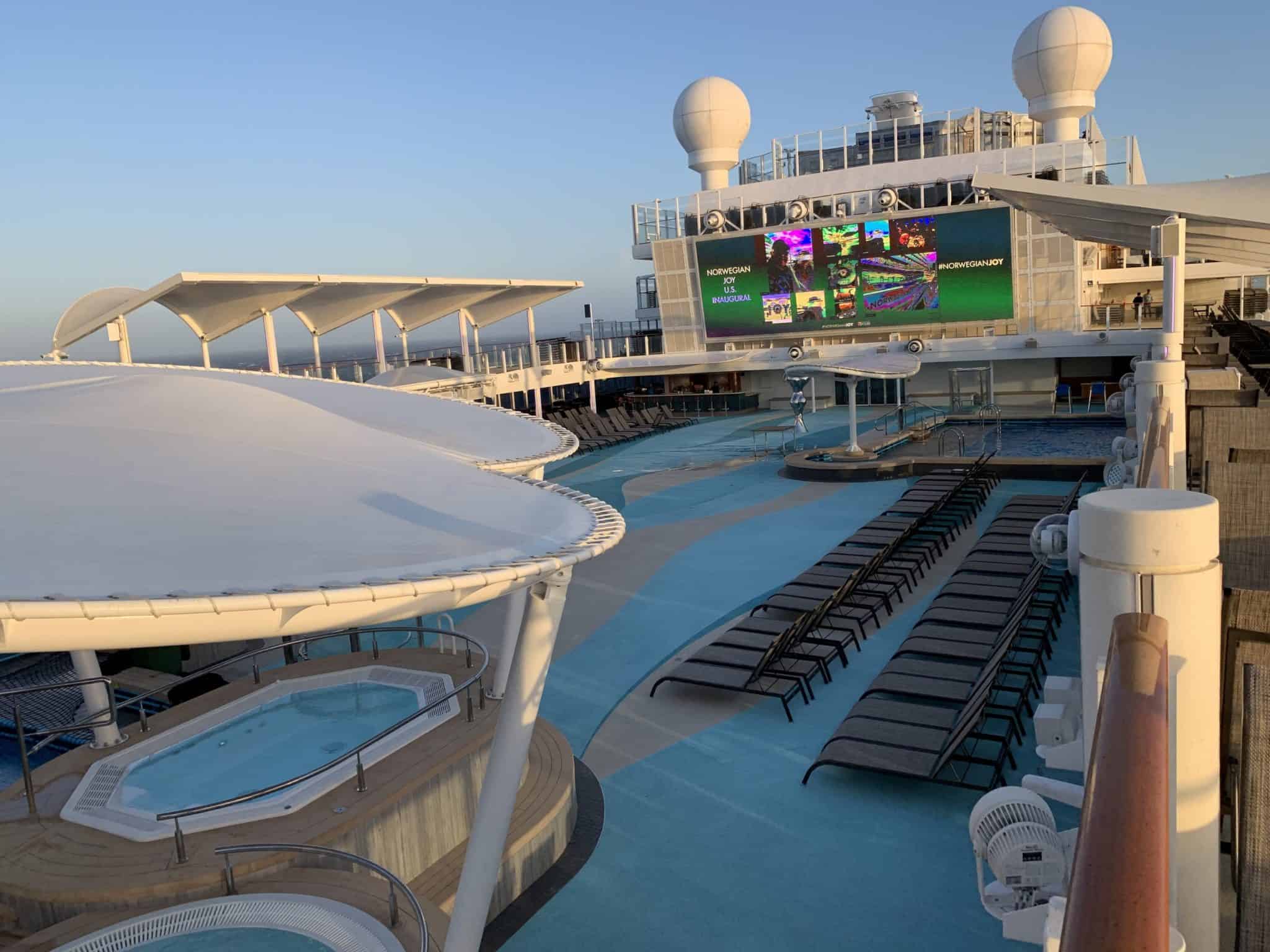 Despite a few quirks (like the fact that an Alaska-bound ship doesn't have a covered/indoor pool), this is a gorgeous ship with more dining and entertainment options than could possibly be taken in during a week-long cruise.
Those looking to complain about being nickel-and-dime'd will certainly be able to do so given that some of the ship's most popular selling points — go-karts, laser tag, virtual reality, etc — are all things which come at an added expense.
But even if you were to avoid anything (including restaurants) which comes with an added fee, you'd have an incredible cruise vacation thanks to the included restaurant and entertainment options on this Norwegian Cruise Line ship.

Whether you're heading to Alaska or the Caribbean, the Observation Lounge and Waterfront areas makes this the perfect ship on which to kick back and watch the scenery, whether indoors or out.
Watch Norwegian Joy Tour 2019
Pin it!