While I've been sleeping in every day during this trip on the Norwegian Gem, I broke that pattern this morning, waking up around 7 a.m. And man, am I glad I did. Stepping out onto my balcony, I saw that we were steaming toward our first port stop. There, rising out of the mist like Skull Island in a King Kong movie was Antigua.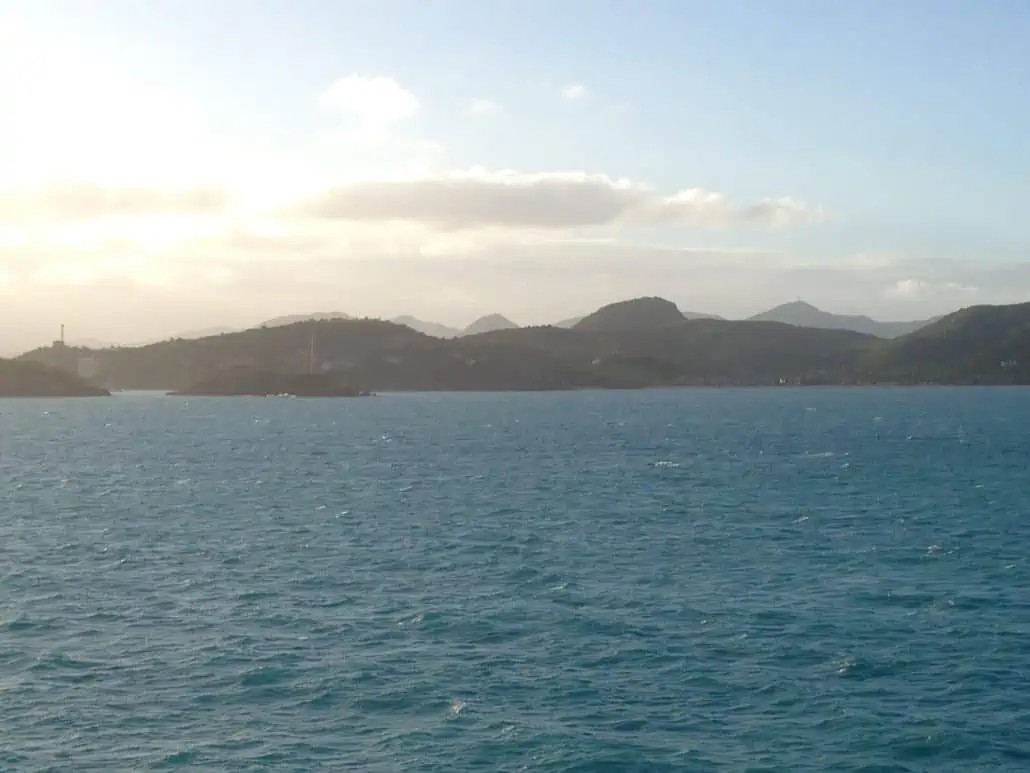 Most of my cruises have been the typical itinerary when you sail out of New York City: Florida, Nassau and (assuming I'm on a Norwegian ship), Great Stirrup Cay, the line's private island. This was my first 10-day sailing out of New York (or anywhere else for that matter), and after four days at sea Antigua was going to be our first stop. In the past, my favorite port to sail into (with my limited experience) was Nassau. Well, move over, cause there's a new favorite in town.
I don't know if it's just because this was something new, or of it was the way the island of Antigua slowly revealed herself, like a vaudevillian striptease act. A glimpse of a shoreline, a pop of color coming from buildings on a hillside, a catamaran sailing out to sea. I sat on my balcony, mesmerized as we got closer and closer.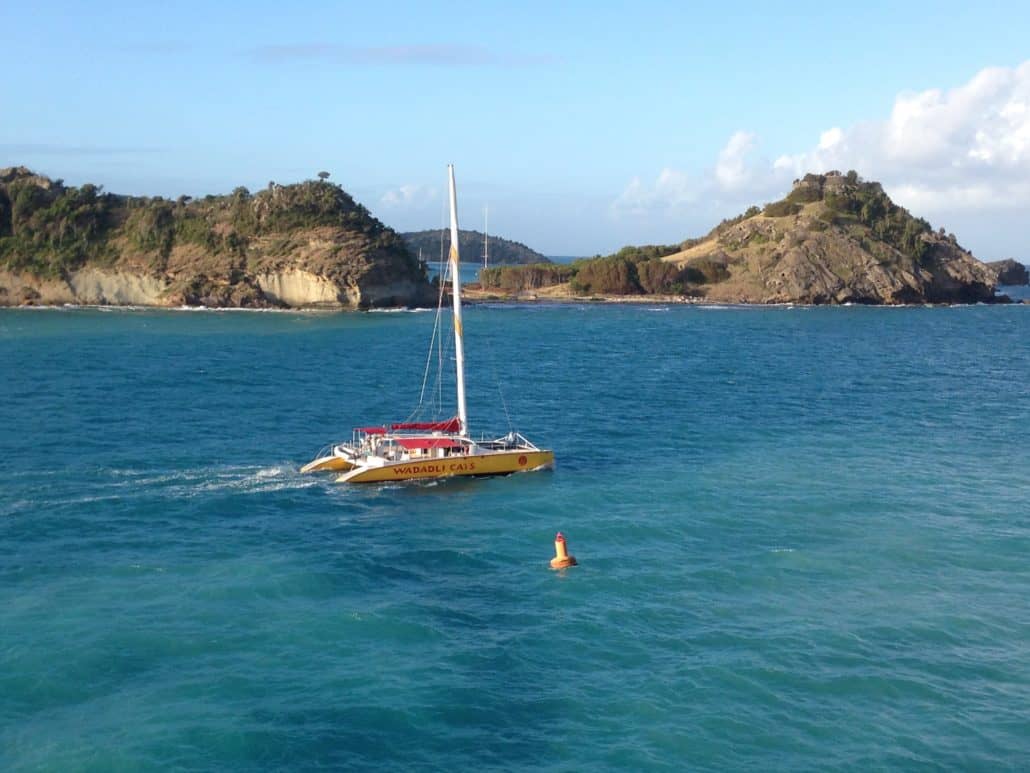 A group of about 9 of us were planning to go to a place called Beachlimerz which we'd sort of randomly stumbled across while researching what to do in Antigua. None of us had been there, but we'd read some good reviews. By 8 a.m. I was heading up to Moderno, where those with priority disembarkation would be met by a member of the concierge staff and escorted off the ship.
If there's one thing I don't like about many Caribbean ports — and Antigua is no exception — it is the almost literal assault by locals who want to take you for a ride or sell you something. While the would-be taxi drivers in Antigua were mostly very nice, there were at least 100 of them you had to make your way through to get to the main shopping area. And what makes this even more annoying is when you politely but firmly say "No thanks, I'm good" and keep walking, three more — who just saw and heard you say no — will approach and ask if you want or need a taxi. One guy, working the dock just to the left of the pier, was "playfully" trying to win over female customers, most of whom were offended by his borderline crude approach to marketing.
But back to our story.
We did not book Beachlimerz through the ship, but instead had directly E-mailed with them, corresponding with an incredibly friendly woman named Gail (whom we would later find out is the manager). She arranged to have a service she knows and trusts pick us up at a specified location on Heritage Quay. Wanting to explore a little bit, I got off the dock about an hour before our appointed meeting time and wandered around the port area a bit, soaking in the colorful buildings and unmistakably Caribbean vibe.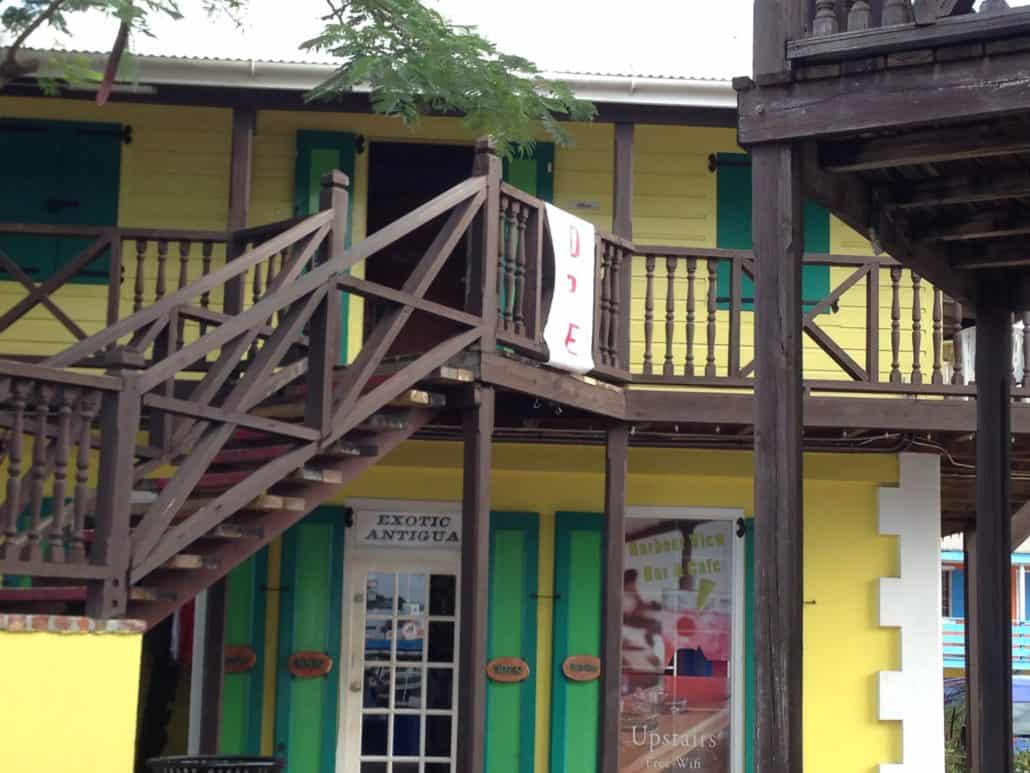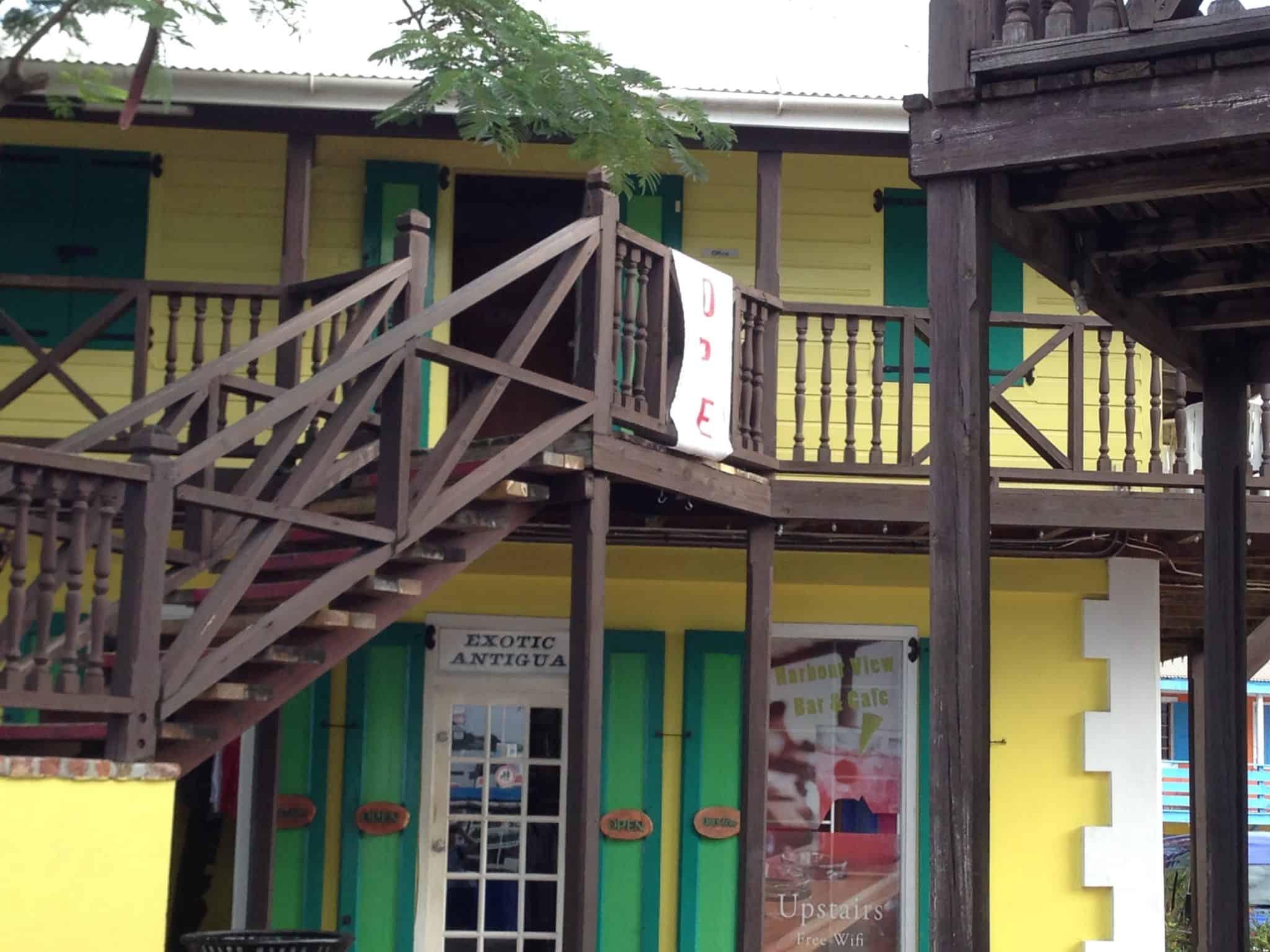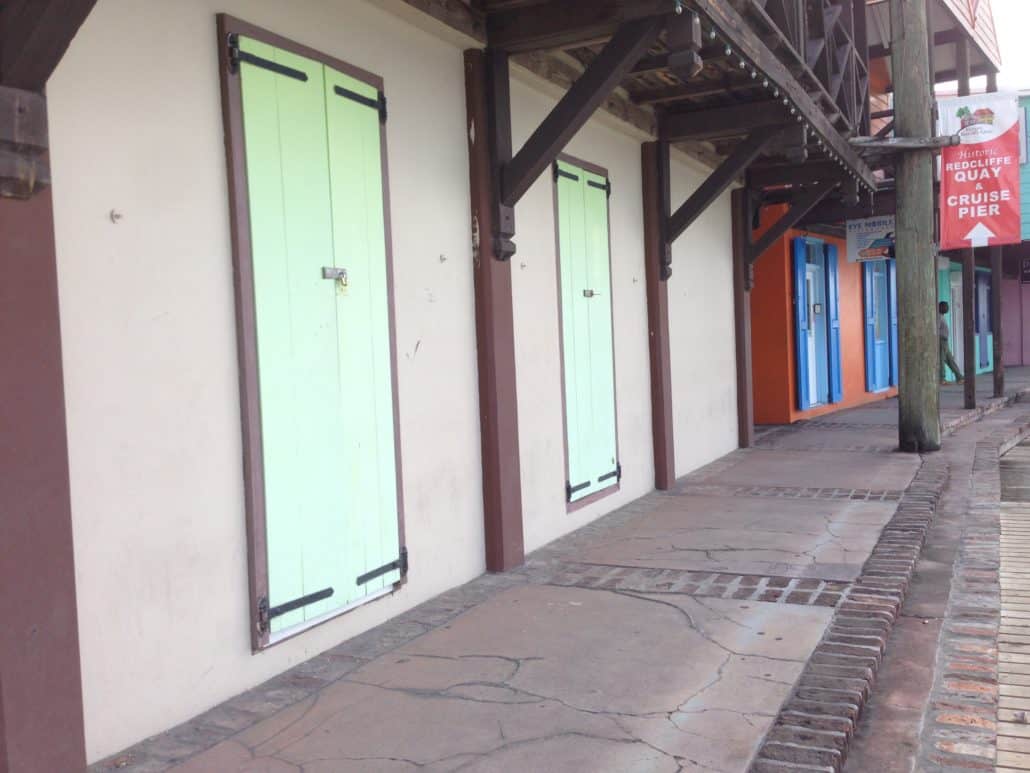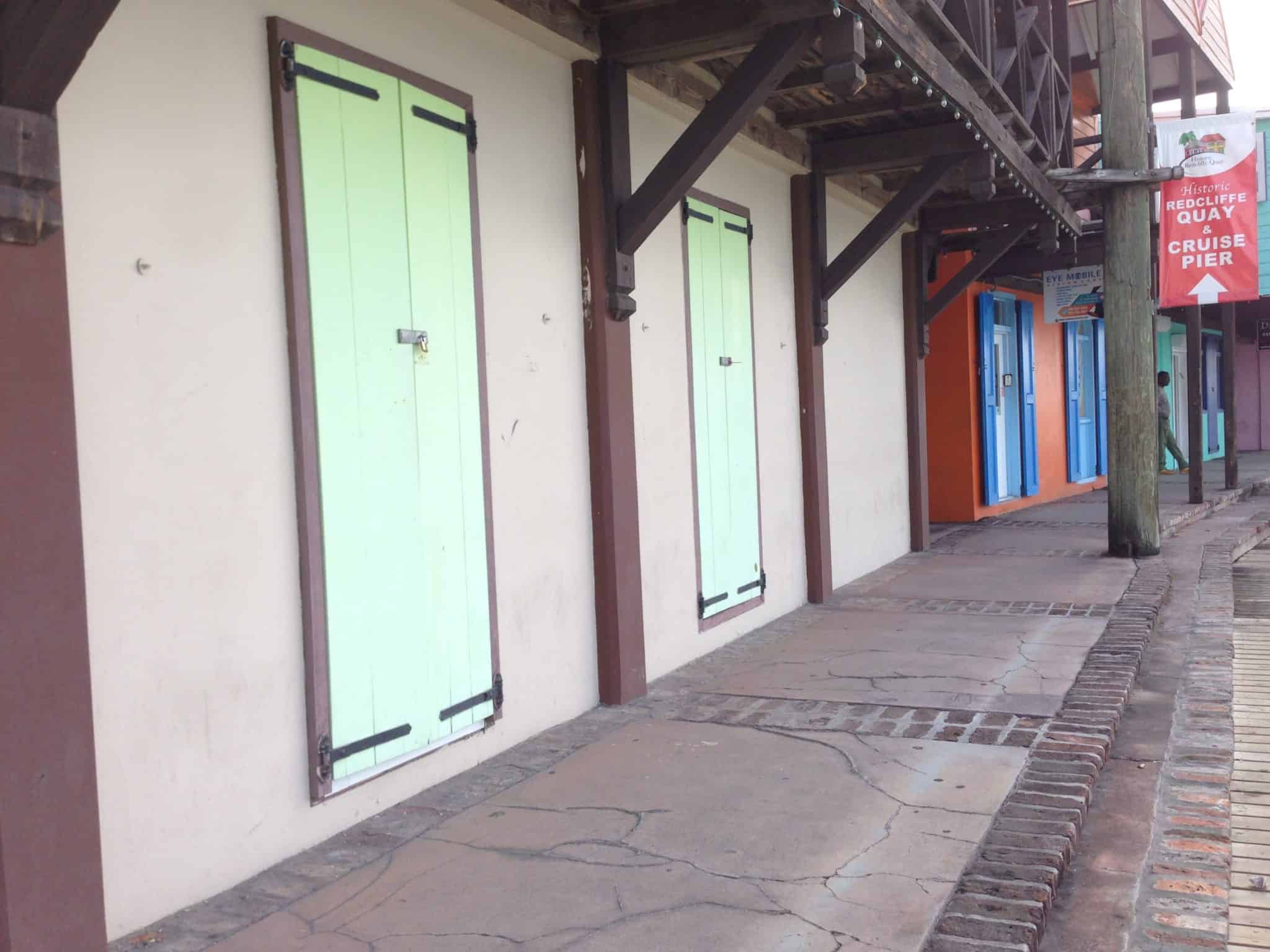 We met our ride at 9:30 and were at Beachlimerz by 10 a.m…. where Gail and the bartender, Marvelous (who lives up to that moniker) greeted us with rum punches. Looking at the waves crashing on the beautiful beach a few feet away, I swear, I half expected Gail to do her best Mr. Roarke and say, "Welcome to Fantasy Island."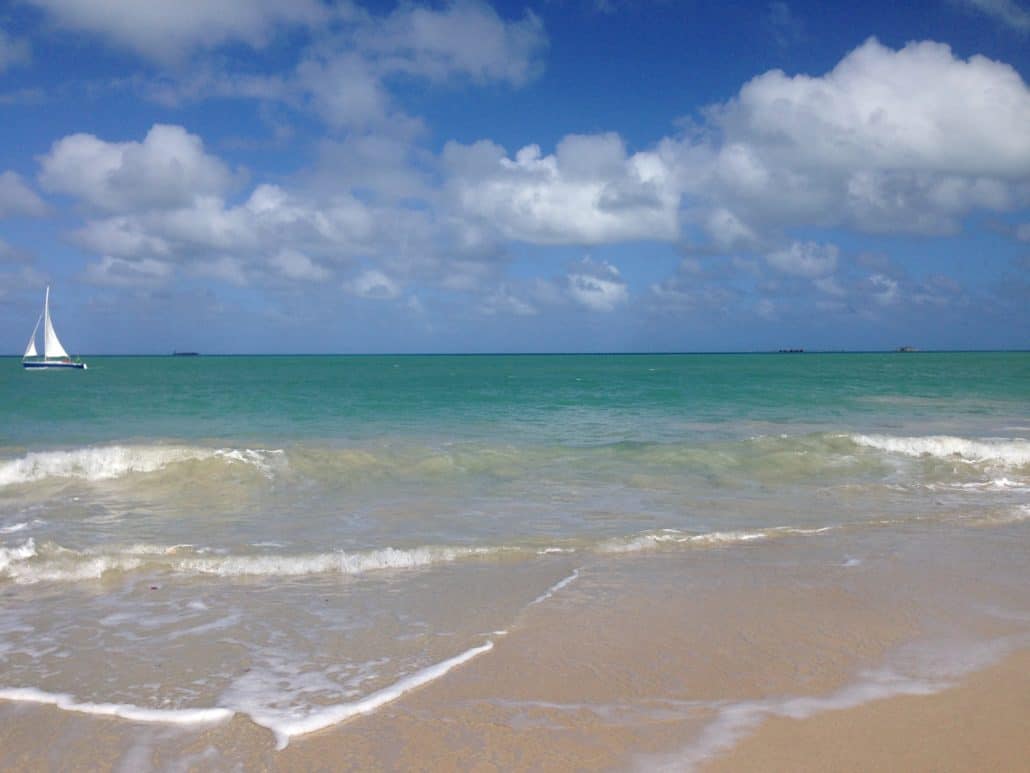 What followed was just about the best experience one could hope to have. We had beach chairs and umbrellas on a private beach that was only steps away from a bar which felt almost like a treehouse, and they later served up a delicious lunch.The oasis offers both Pay-As-You-Go options and a package which includes a couple drinks, lunch and beach chair rentals for around $60 (which is the option we went with, collectively, and found to be a great deal!).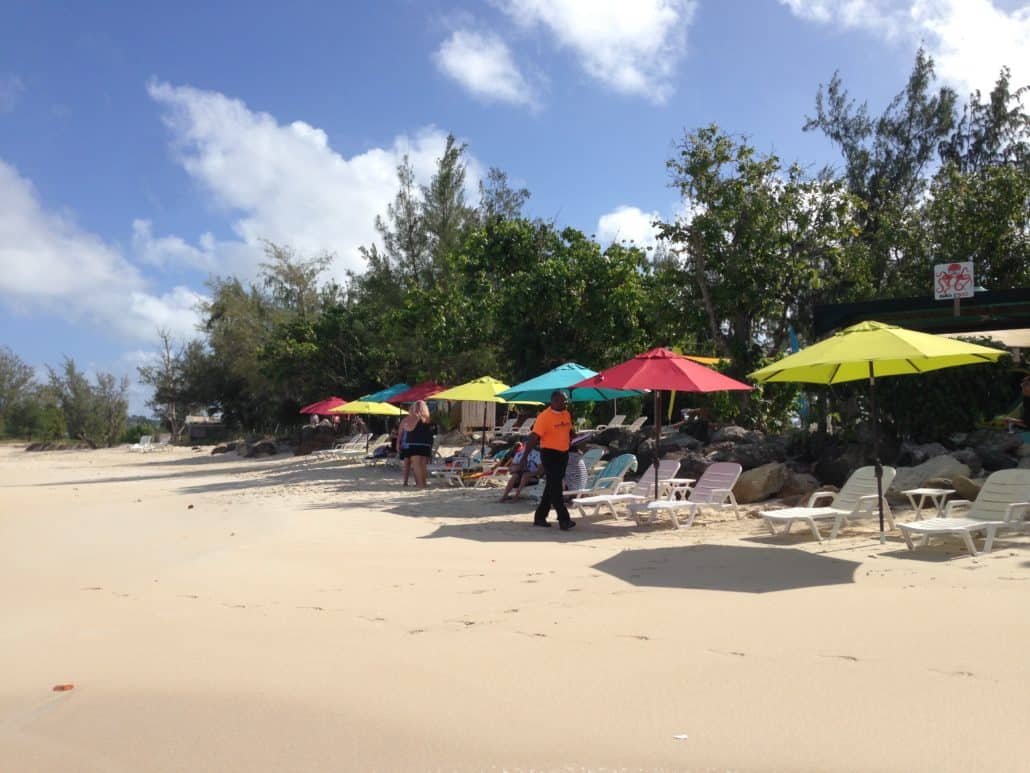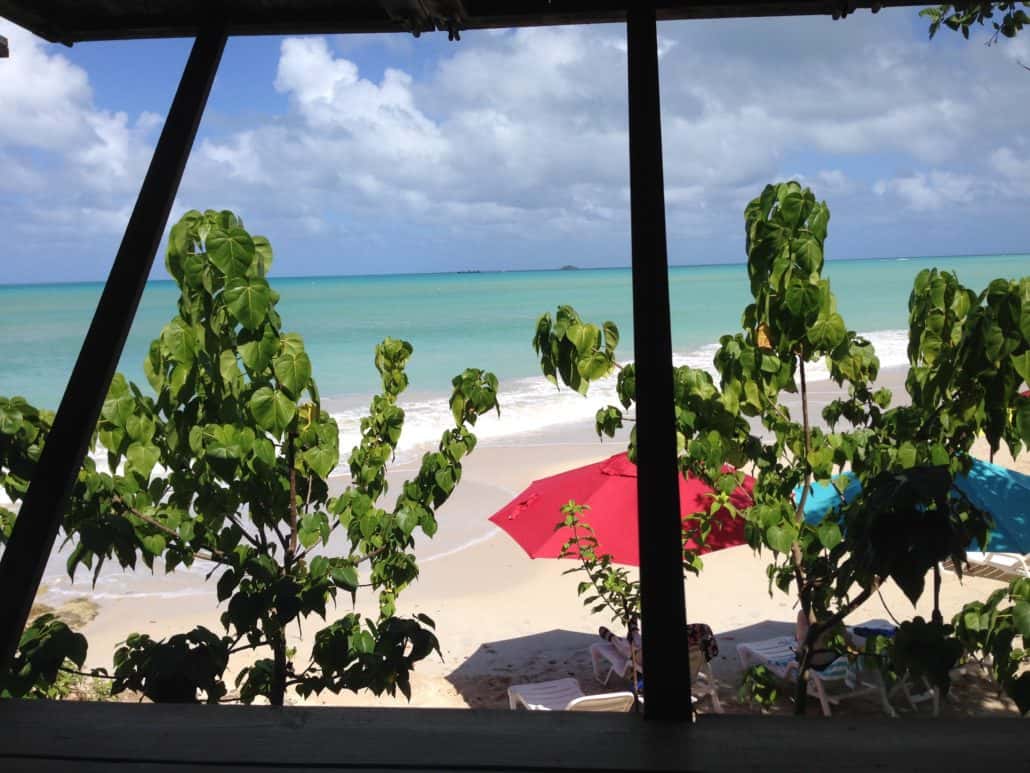 At one point, I walked from the beach we were on — which formed sort of a cove — down to another area about a half-mile away. While our group had the Beachlimerz area all to ourselves, the other end of the beach was crowded with not only guests but locals pedaling their wares (not a one of which we saw at Beachlimerz all day long).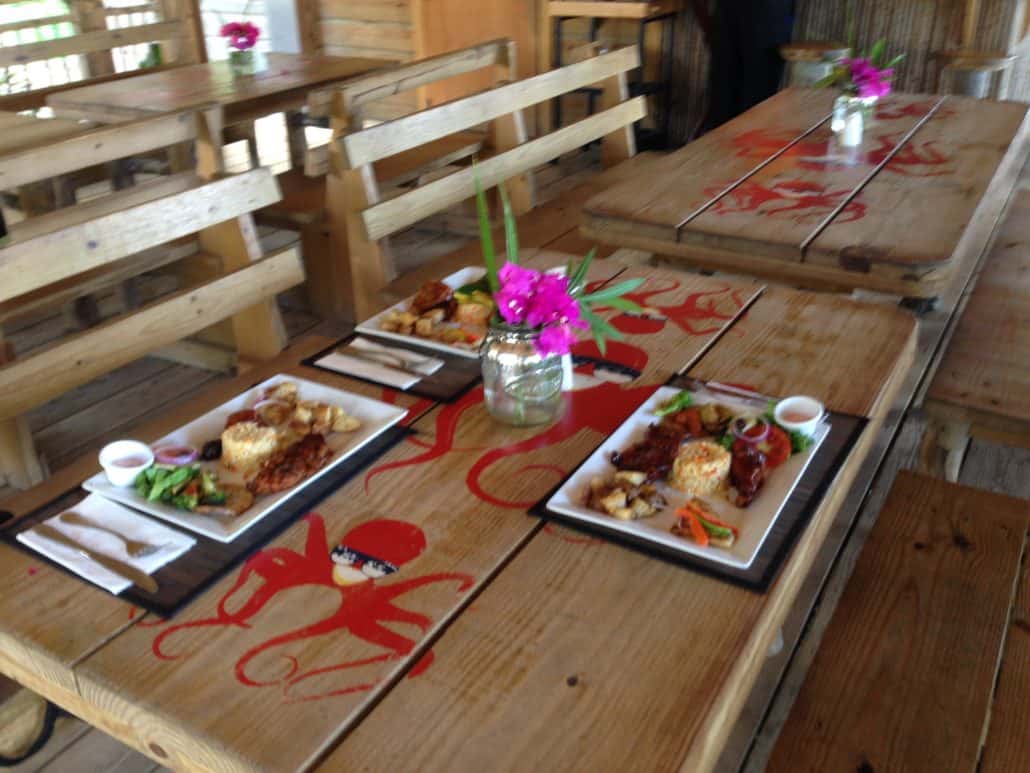 I'll have a full review coming, but if you're heading to Antigua, I can't recommend Beachlimerz highly enough. After an amazing day (despite incredibly strong surf which left some folks wary of actually going into the water), we headed back to the ship around 3 p.m., which was about 90 minutes before everyone was to be on board. Heading to my stateroom, I freshened up a bit… and went out on my pier-facing balcony just in time to watch two runners making their way back to the ship.
For the uninitiated, "runners" are people who, for whatever reason, aren't back on the ship at the announced time. Generally, about a half hour before the scheduled sailaway time, you'll hear announcements being made asking passengers to get in touch with guest services. You know how they scan your card when you leave the ship and then again when you return? Well, that's so they know exactly who's on board and who's not. (This is also the reason many people only book shore excursions through the ship. If something goes wrong and you are late getting back, the ship will wait for those who booked through the ship, as they know exactly where you are. Those who either book independently or just lose track of time while wandering around the shops — or having a few cocktails — are pretty much unaccounted for). As the two stragglers whose names had been paged finally began making their way to the ship, people on some of the upper decks could be heard shouting, encouraging them to run…. not that either seemed all that interested in doing so. (Personally, I'd be mortified to know that the entire ship was basically waiting for my butt to get back!)
I did a little bit of pre-dinner gambling before meeting my friends at La Cuchina, Norwegian's Italian eatery. In the past, I've had not-so-great experiences at this particular venue, but I have to say… over the course of 10 days, we ate here three different nights… and it was excellent each time. This evening I went with a perfectly prepared shrimp fra diavalo and — go ahead, judge — a side order of fries. (Major kudos to our waiter for not batting an eye when I asked for fries with my pasta… even I was giving myself stankeye for that one!)
Afterwards, I resisted the siren call of the casino and instead headed to my room to read for a while before calling it an early night. I had a bit of trouble shutting off my brain, however, because I knew tomorrow we'd be arriving in St. Lucia and I'd be doing something I was both excited and terrified of: zip-lining. Would I actually go through with it?
As they say in the soap opera business, tune in tomorrow…
Drink Of The Day: Bahama Mama. These feature three different kids of rum, fresh pineapple, orange juice and grenadine… and they go down far too easily!
High Point Of The Day: Beachlimerz. Having sort of convinced several other passengers to give this place a try, I was worried. But it turned out to be an amazing day and a real highlight of the trip for all of us.
Low Point Of The Day: I really regret not having gone to see the Big Band Tribute put on by the Norwegian Gem Showband in the Spinnaker Lounge. As a fan of Big Band Music, I know I would have enjoyed the heck out of that.