Oceania Cruises has announced an elevated bar program that will be found aboard its upcoming ship Vista, which is set to debut in spring 2023.
The vessel will be part of the line's new Allura class, and feature the latest cocktail-crafting trends and techniques including flavored smoke bubbles, low and no-sugar wines, zero-proof cocktails, Negronis aged in wooden barrels, and specialty beverage carts.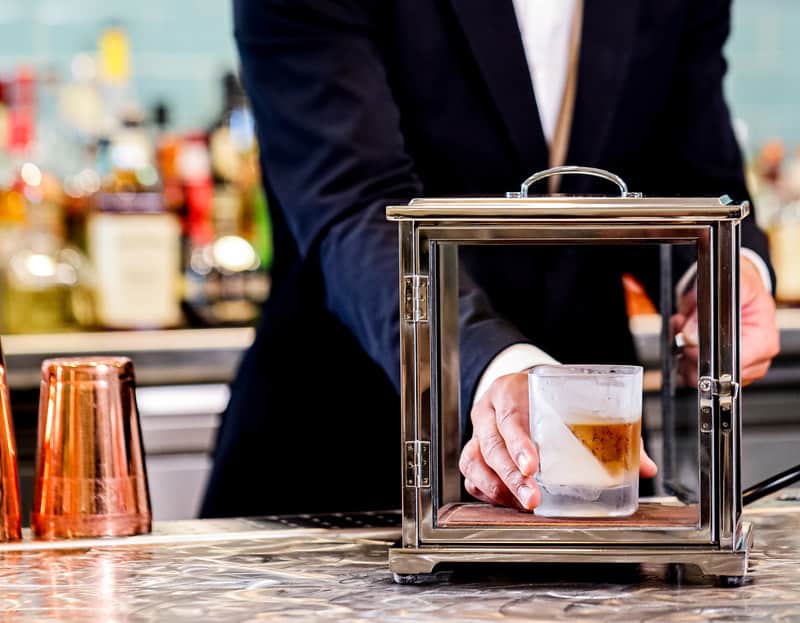 "To develop Vista's new bar program, I worked hand in hand with our culinary team to bring naturally sourced ingredients to our cocktail crafting process, like the creation of homemade syrups and reductions," said Daniella Oancea, corporate beverage manager of Oceania Cruises. "On Vista, having a drink will be an experience unto itself – from the beauty of watching a skilled bartender smoke an old fashioned to the tableside preparation of an espresso martini."
New Beverage Concepts
A cornerstone of Vista's bar program will be immersive, experiential beverage offerings including specialty beverage carts like The Bubbly Bar — serving exclusive champagne cocktails — and the Ultimate Bloody Mary Bar where guests can DIY their perfect accompaniment to brunch.
In addition, the ship will feature:
The Casino Mixology Bar
A brand new concept for Oceania, this bar will focus entirely on the art of the cocktail. It'll boast a unique selection of bourbons and ryes in addition to tableside preparation of cocktails and spirits. Negronis straight from the barrel will be served, as well as "Flavor Blaster Gun" cocktails topped off with vapor-filled bubbles.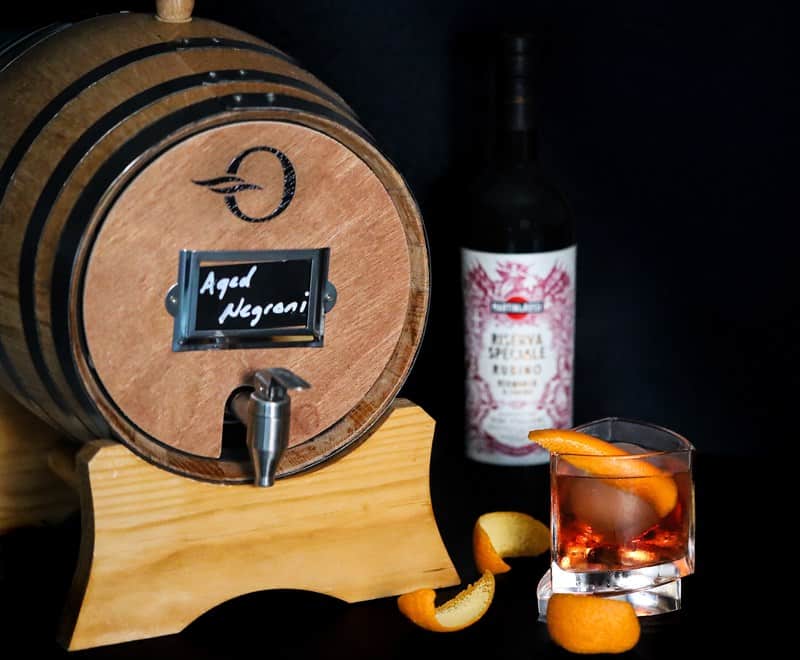 Martinis
Oceania's signature bar Martinis will be refreshing its namesake cocktail on Vista with a new spirits selection of Mermaid Gin and Vodka, handcrafted from ethically-sourced botanicals on the Isle of Wight.
Either shaken or stirred, the new martini menu features a collection giving tribute to some of the greatest names in Hollywood including Lady Hepburn, Bogard's Casablanca, Blue Eyes Sinatra, and Notorious Bond.
Baristas
A favorite coffee spot, Baristas will introduce a new drink menu featuring cocktails that incorporation the Italian herbal liqueur Amari. The venue will also serve ready-to-drink selections like Crodino, San Pellegrino cocktails, and Campari sodas.
MORE: Alaska Breaks Ground on New Cruise Pier
Pairings Menus
Vista will have multiple champagne and wine pairing experiences that guests can participate in.
Moët & Chandon Champagne Experience
Making its debut on Vista is a three-course pairing extravaganza featuring rare vintages. Guests start with a Mediterranean sea bass tartar paired with the mature 2013 Moët & Chandon Grand Vintage Brut, followed by a duck foie gras terrine accompanied by the silky Moët & Chandon Nectar Imperial Champagne. The meal finishes with a cured beef tenderloin coupled with the elegant and refined Moët & Chandon Imperial Rose Champagne.
Connoisseur Wine Pairing Lunches
Vista will also offer two carefully curated wine pairing lunches that passengers can choose from. Menus include five Mediterranean-influenced dishes paired with a premium range of wines. The head sommelier along with the bar, restaurant, and galley teams will explain each course pairing concept and their flavor profiles.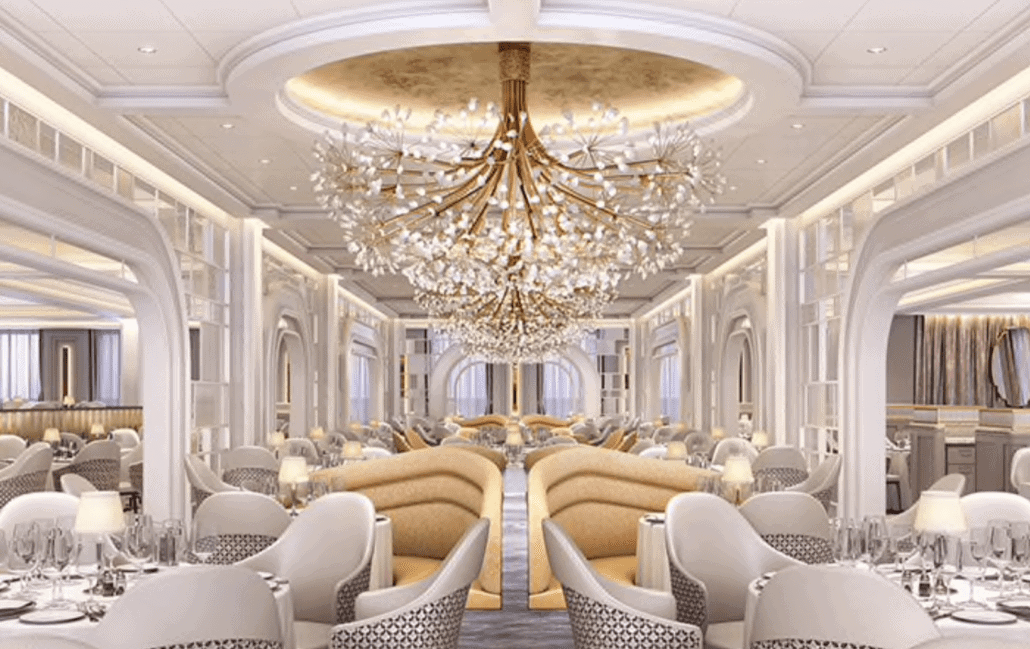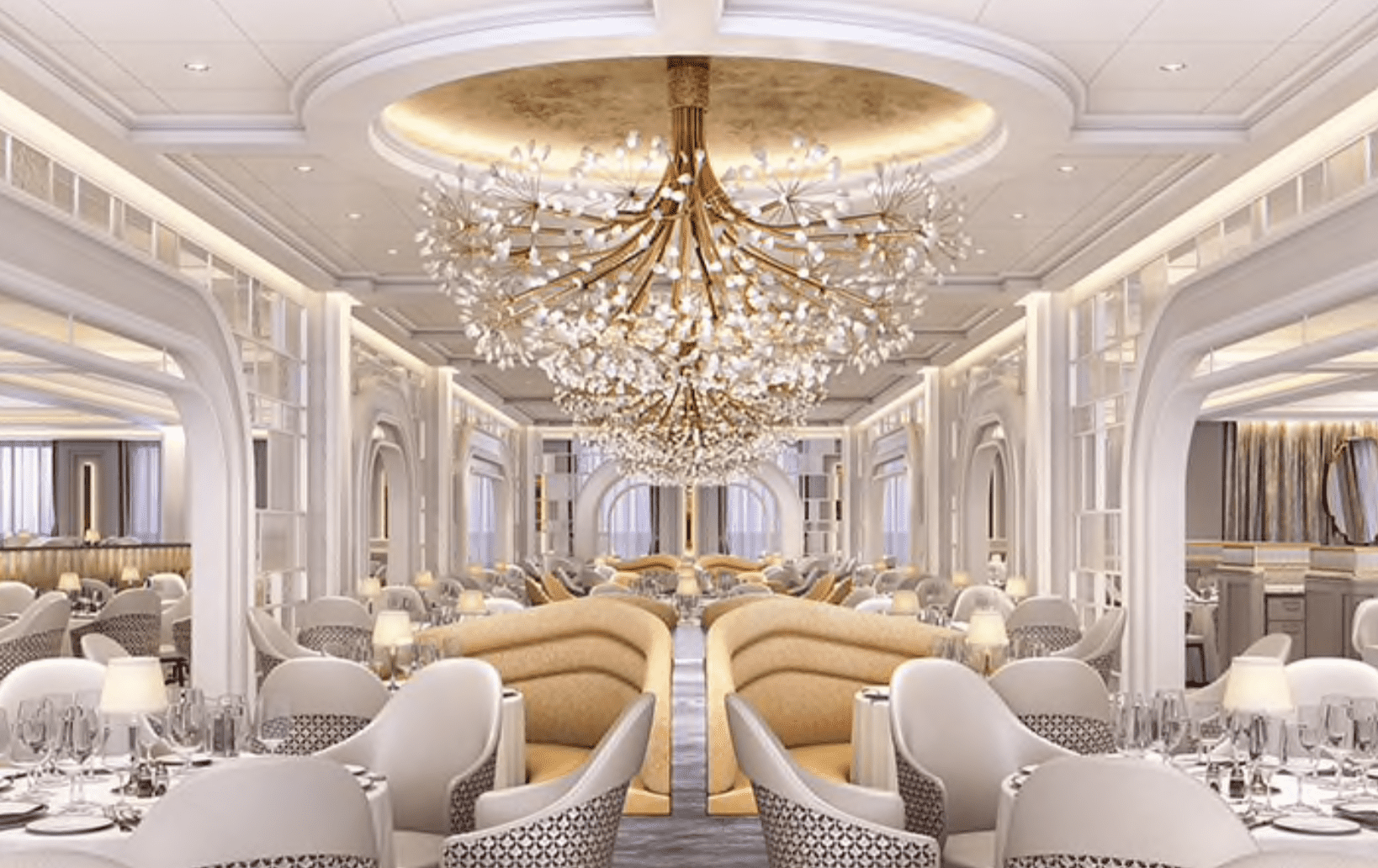 Dom Pérignon Experience
A signature Oceania Cruises experience since 2019, the Dom Pérignon Experience will be showcased on Vista as part of the intimate dining venue Privée.
The six-course tasting menu is a must-have meal for champagne connoisseurs. Each of the three champagne vintages are paired with two courses that are crafted to bring out the nuances of the grapes and the ratio of the blend. Courses include scallops rossini with mole negro followed by black truffle risotto, Brittany blue lobster in yellow curry broth with coconut foam, seared sashimi-style wagyu beef with octopus tempura, and sakura tea geisha flower ice cream topped with lemon caviar.
READ NEXT: Carnival Celebration to Include New Kids' Space Program