One of the most popular areas featured in many Alaska cruise itineraries is the jaw-dropping Tracy Arm Fjord. Known for its perfectly blue icebergs, waterfalls, and the Sawyer Glaciers, scenic cruising through the area is definitely something you'll want to make sure is included in your cruise's itinerary.
Located about 45 miles south of Juneau, Tracy Arm is the heart and most visited fjord of the 653,000-acre preserve known as Tracy Arm-Fords Terror Wilderness. The fjord — which was named after Secretary of the Navy Benjamin Franklin Tracy, who served under President Harrison — is home to North Sawyer Glacier and South Sawyer Glacier, both which span about 30 miles long.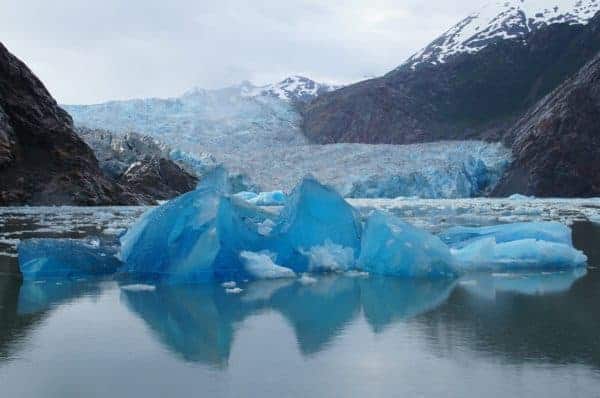 North and South Sawyer Glaciers
Located at the end of Tracy Arm, North Sawyer Glacier and South Sawyer Glacier are both active tidewater glaciers, which frequently "calve," or suddenly releases ice chunks from their edges. Due to the constant activity and the floating ice, which can sometimes range in size from a few inches to more than 30 feet, cruise ships aren't able to get very close to the glaciers.
The twin Sawyer Glaciers are also home for prime wildlife sightings, with migrating orcas and sea lions often spotted. During the month of June, harbor seals have been known to rear their young pups in the area. While cruising there, guests will also likely see mountain goats, black and brown bears, and bald eagles exploring the shorelines.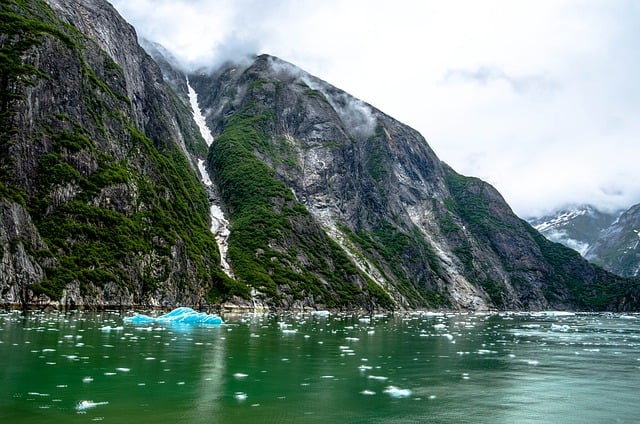 MORE: What To Pack For An Alaska Cruise: Top 12 Things You'll Need For The Last Frontier
Best Way To See The Sawyer Glaciers
With Tracy Arm featured on the majority of Alaska cruise itineraries offered by the major cruise lines, a cruise ship is the best and most affordable way to see the fjord. Most ships enter the fjord early in the morning and spend all day exploring it, with a dedicated naturalist sharing information and facts about the area, as well as pointing out any wildlife they spot.
The cruise lines also offer excursions on smaller vessels that allow guests an up-close look at the glaciers and various waterfalls. Most of the spots tend to fill up pretty quickly, so you'll either want to book a spot prior to your cruise or on the first day onboard at the shore excursion desk. This is one of those excursions you'll definitely want to do, as it really does offer a once-in-a-lifetime experience.
If tendering to a smaller boat isn't really your thing, you'll want to wake up early and grab a spot on one of the forward outer decks. That way you'll be able to get a more panoramic view of the area. If you happen to get there a little late, don't worry, the amazing views can be enjoyed from any spot on the outer decks.
Just keep in mind that with the Alaska cruise season running from May to September, the best time of the year to go is during the summer months, as that's when the weather and water conditions seem to be most favorable for the cruise ships to enter the fjord.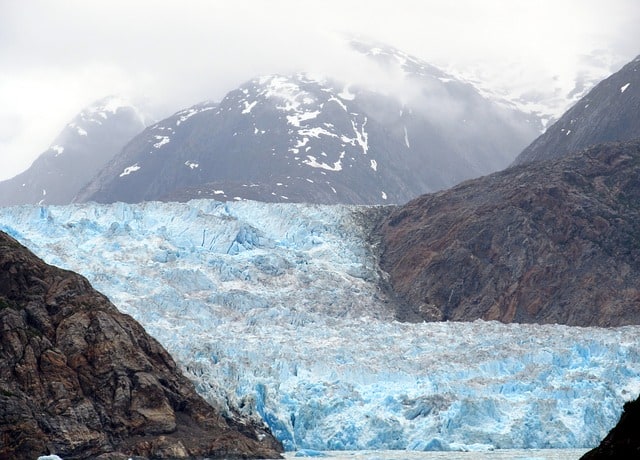 What To Pack
The weather in the area is notoriously unpredictable and rapidly changing, from light and clear to foggy and rainy. You'll want to make sure you pack accordingly, which will include a rain or winter jacket, long pants, gloves, and a hat. You'll also want to make sure you pack binoculars and a camera to capture all of the stunning beauty the area has to offer.
READ NEXT: Alaska Glacier Cruises Explained: All You Need To Know
Pin it!