Packing for an Alaska cruise can be challenging, even for highly experienced travelers. Alaska's weather is difficult to predict and extremely changeable, making it possible to experience multiple seasons in a single week.
The Last Frontier is also a visual paradise filled with incredible wildlife and scenic wonders, so you'll want to be bring along the right gear to capture the memories and get the most out of your trip. In addition, Alaska cruises offer a wide range of activities. Being ready to take part in these exciting excursions requires careful consideration of what to take on an Alaskan cruise as well.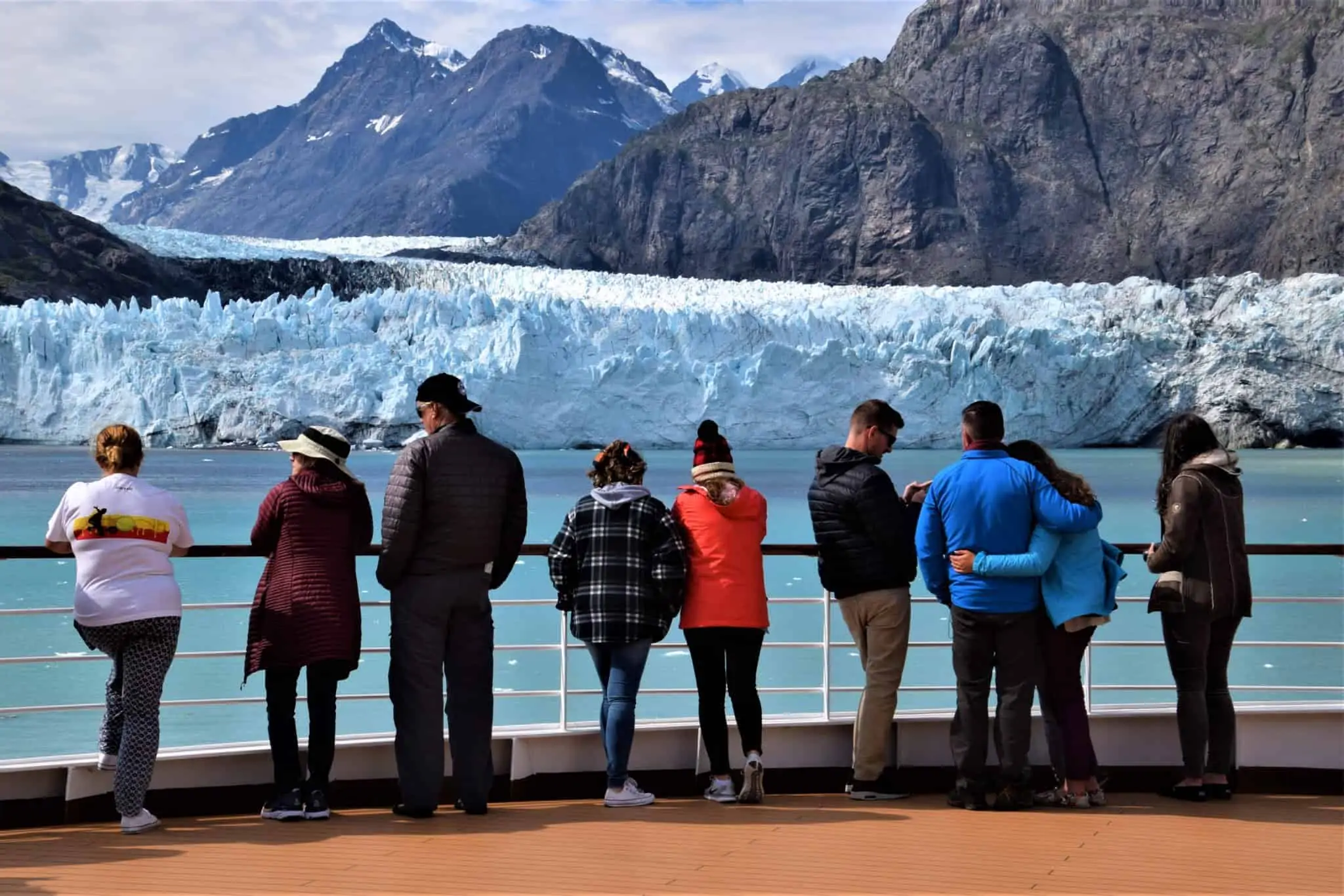 If you're wondering what to pack for an Alaska cruise, here are twelve essential things to put on your Alaska cruise packing list:
1. Plenty of Layers
Deciding what to bring on an Alaska cruise is tough, especially when it comes to figuring out what clothes to pack. It's smart to check the weather for each of your Alaska ports in advance, but don't fully rely on that forecast when packing for an Alaska cruise. Alaska's weather is unpredictable and can change drastically throughout your cruise – or even in a few hours, so it's important to be prepared for all seasons. Bring lots of clothing that can be layered and easily added or removed as temperatures change during the day.
Your clothing needs will also vary substantially based on the shore excursions you choose. For an Alaska cruise, you'll want to pack short and long sleeved t-shirts, light jackets, a fleece jacket, sweaters, a lightweight puffer or fleece vest, and a warm hat, scarf, and gloves. Base layers for men and women can help keep the cold out as well. Don't forget to pack your swimsuit and polarized sunglasses, too.
Alaska's summers can include a few stretches of warm days, so throw some shorts and lightweight hiking pants or convertible zip pants into your suitcase – particularly if you're deciding what to pack for an Alaska cruise in July or August.
2. Packable Rain Gear
Alaska can get plenty of liquid sunshine during the spring and summer seasons, so it's important to plan accordingly. Essentials for an Alaskan cruise include a good packable waterproof rain jacket with a hood, a packable windproof umbrella, and quick-dry men's or women's waterproof pants for kayaking and hiking. Make sure your rain jacket packs compactly into your backpack and that it's large enough to fit layers and a fleece underneath for added weather protection.
Some travelers deciding what to pack for an Alaska cruise in May or September might want to bring along a 3-in-1 interchangeable jacket for added warmth in cold rainy weather.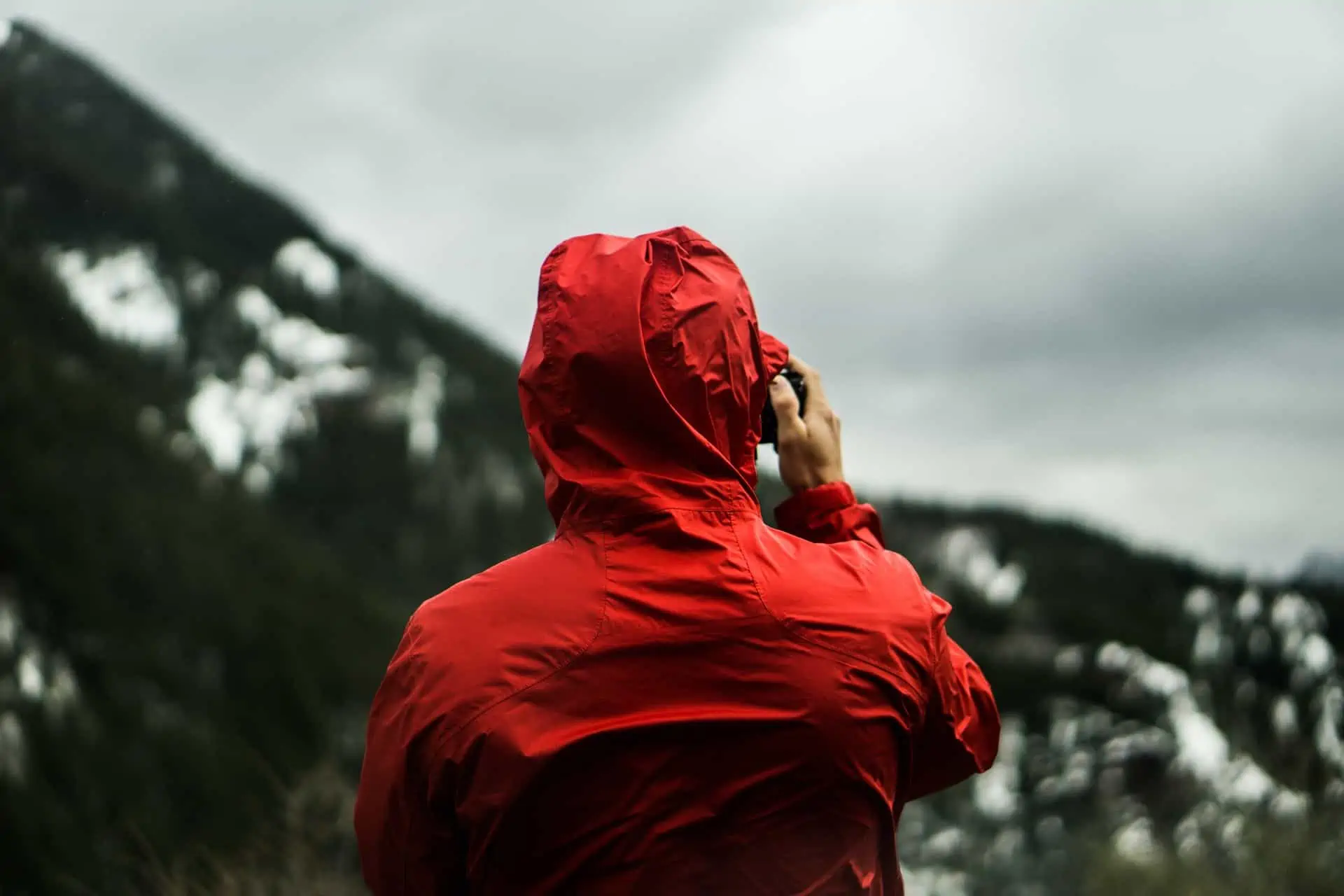 3. Waterproof Hiking Shoes
Alaska's terrain can be uneven and the ground can be muddy, so adventure-oriented shore excursions and activities often require shoes or boots with good treads. Bring a pair of comfortable men's or women's waterproof hiking shoes on your Alaska cruise along with several pairs of good socks in case one pair gets wet. Make sure to break in your hiking shoes well before your cruise to avoid blisters and other issues.
4. Outlet Adapter with USB Ports
Cruise ship staterooms usually have a very limited number of outlets and they're never enough to charge all of the cell phones, camera battery chargers, computers, tablets, and other tech equipment Alaska cruise guests bring with them. When you're considering what to bring on an Alaska cruise, make sure to pack a multi-outlet adapter with USB ports so you can easily charge everyone's gear throughout the cruise.
READ MORE: Alaska Cruise Weather: What to Expect in the Early Season
5. Binoculars
There's so much to see on an Alaska cruise, but some of Alaska's most memorable sights aren't always close by. Good waterproof binoculars can be essential for having the best views of Alaska's wildlife and scenic wonders, particularly when watching from your stateroom balcony or the ship's decks. If you're lucky, you may even see a pod of humpback whales bubble-net feeding or a bear roaming along the shoreline.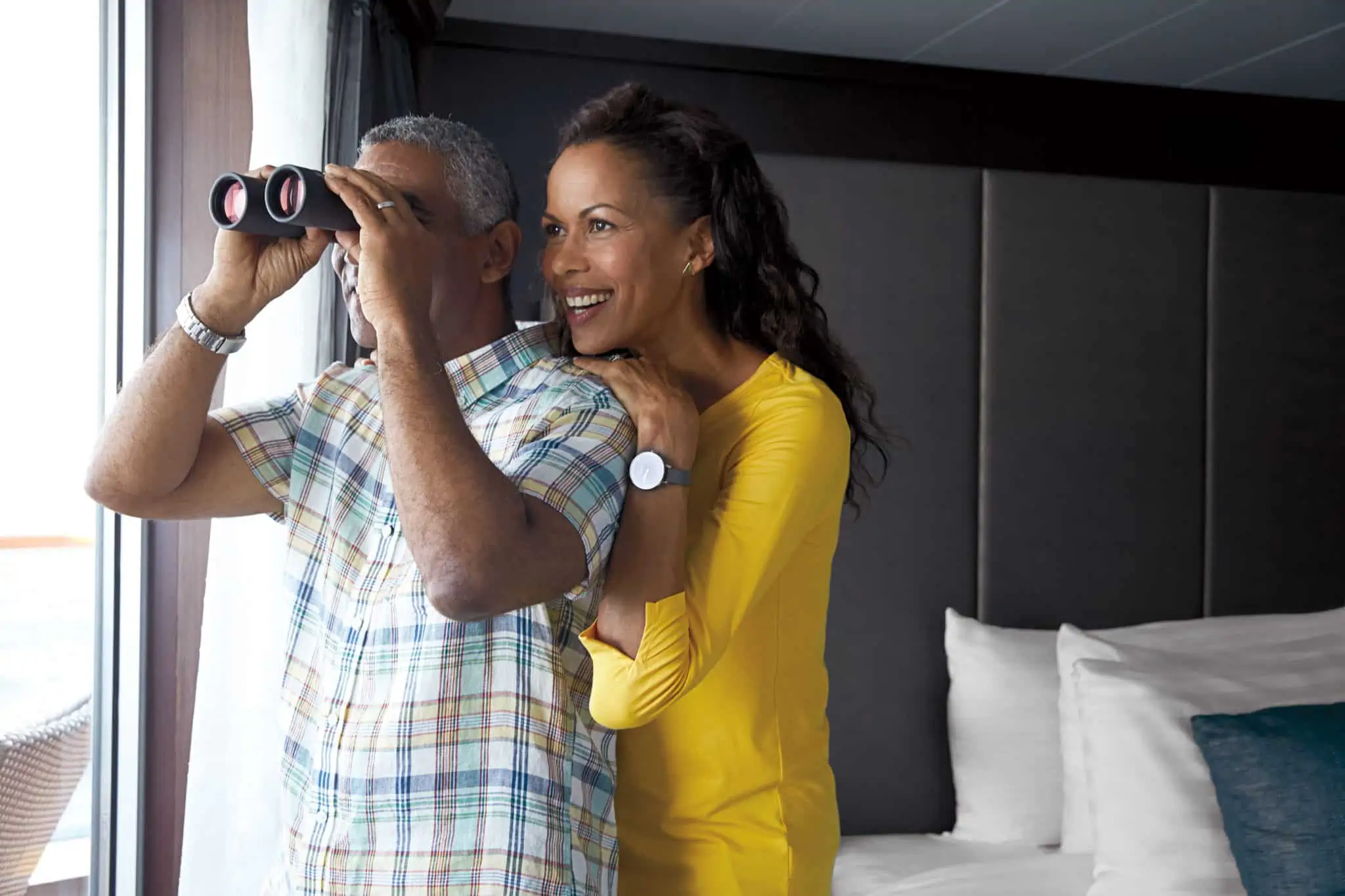 6. Lightweight Backpack
Shore excursions in Alaska can involve lots of walking, hiking, and other activities. Add a lightweight waterproof backpack to your Alaskan cruise packing list to use on your days in port. You'll need somewhere to store your gear, water bottle, raincoat, and any extra layers you may wish to put on or take off throughout the day.
7. Insect Repellant
Alaska's mosquitoes are sometimes referred to as the "state bird," and with good reason. The mosquitoes there are enormous and there can be plenty of them at times, so pack strong insect repellent to keep you protected during your Alaska cruise. Insect repellants with Picaridin are generally safe for the whole family, but some travelers may prefer to use DEET-based insect repellant.
While you're packing for your Alaska cruise, make sure to bring along sunscreen with strong SPF protection for every member of your traveling crew as well. It's wise to pack both insect repellant and sunscreen in well-sealed plastic storage bags to make sure they don't leak onto your clothes.
8. Top-Notch Photography Gear
Humpback whales breach and spy hop quickly, so it's much easier to get great pictures if you have a camera with a long lens and rapid shutter speed. A good digital SLR camera with a long lens is optimal for an Alaska cruise, but if you can't bring one, a digital point and shoot camera with a long zoom lens is the next best option. Don't rely solely on your cell phone for photos in Alaska since it won't always yield the best pictures of humpback whales and calving glaciers, but some travelers like to optimize their phone cameras with extra lens attachments.
It's important to protect your camera equipment from possible wet conditions, so add a waterproof dry bag and a waterproof phone carrying case to your Alaskan cruise packing list. In addition, bring plenty of digital camera memory cards, a hard drive to back up your pictures, extra batteries, and any other photo gear you might need. Camera supplies will be more expensive in Alaska than at home, and the selection can be limited as well.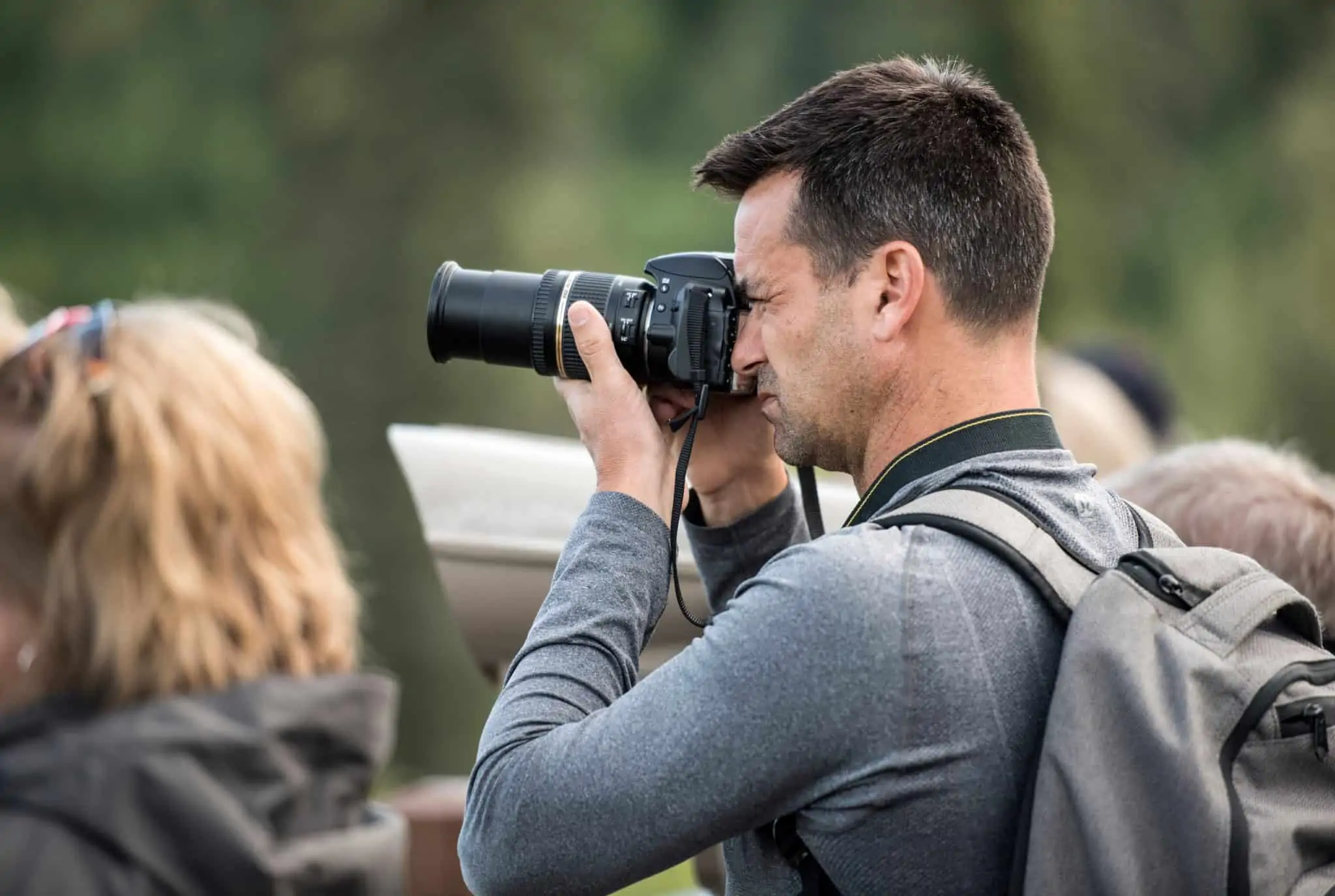 9. Portable Chargers
Alaska's scenic landscapes and experiences are extraordinary, so you're likely to be taking lots of photos and videos on your Alaska cruise. Make sure to bring along portable chargers to take with you in port so you won't run out of battery power while trying to capture pictures of Alaska's incredible wildlife, dogsledding on a glacier, and other memorable moments. If you're traveling with multiple family members, pack several portable chargers or a higher capacity portable charger for everyone to share.
10. Insulated Water Bottle
Alaska cruise vacations are quite activity-heavy, and it's important to stay hydrated. A good reusable insulated water bottle is an essential item for your Alaskan cruise packing list. Fill it with fresh water and bring it along in port to help eliminate plastics and reduce waste while you travel.
11. Travel Alarm Clock
There's so much to see and do on an Alaska cruise, so it's likely you'll want to be up early for scenic cruising and arrivals into Alaskan ports of call. Most ship staterooms don't have a clock, so bring a travel alarm clock along on your Alaska cruise. While some people use their cell phone as an alarm clock, others prefer to leave their cell phone completely off while cruising. If you want to be extra sure to be up for an early shore excursion, you can request a wake-up call as well.
12. Motion Sickness Aids
Some Alaska cruise itineraries offer less risk of motion sickness, such as round-trip itineraries from Vancouver sailing through the Inside Passage's more protected waters. Other Alaska sailings can spend multiple days on the open waters of the Pacific Ocean, which can be rough at times.
Over-the-counter drugs such as Bonine and Dramamine can be effective in preventing seasickness. These medications can cause drowsiness and some travelers may find one to be more effective than the other. Many seasoned cruise guests swear by wearable seasickness prevention remedies such as Transderm-Scop patches and Sea-Bands. Sea-Bands are easy to purchase, while Transderm-Scop patches must be obtained through your doctor.
READ MORE: Alaska Inside Passage Cruises: What You Need to Know
Pin it for later!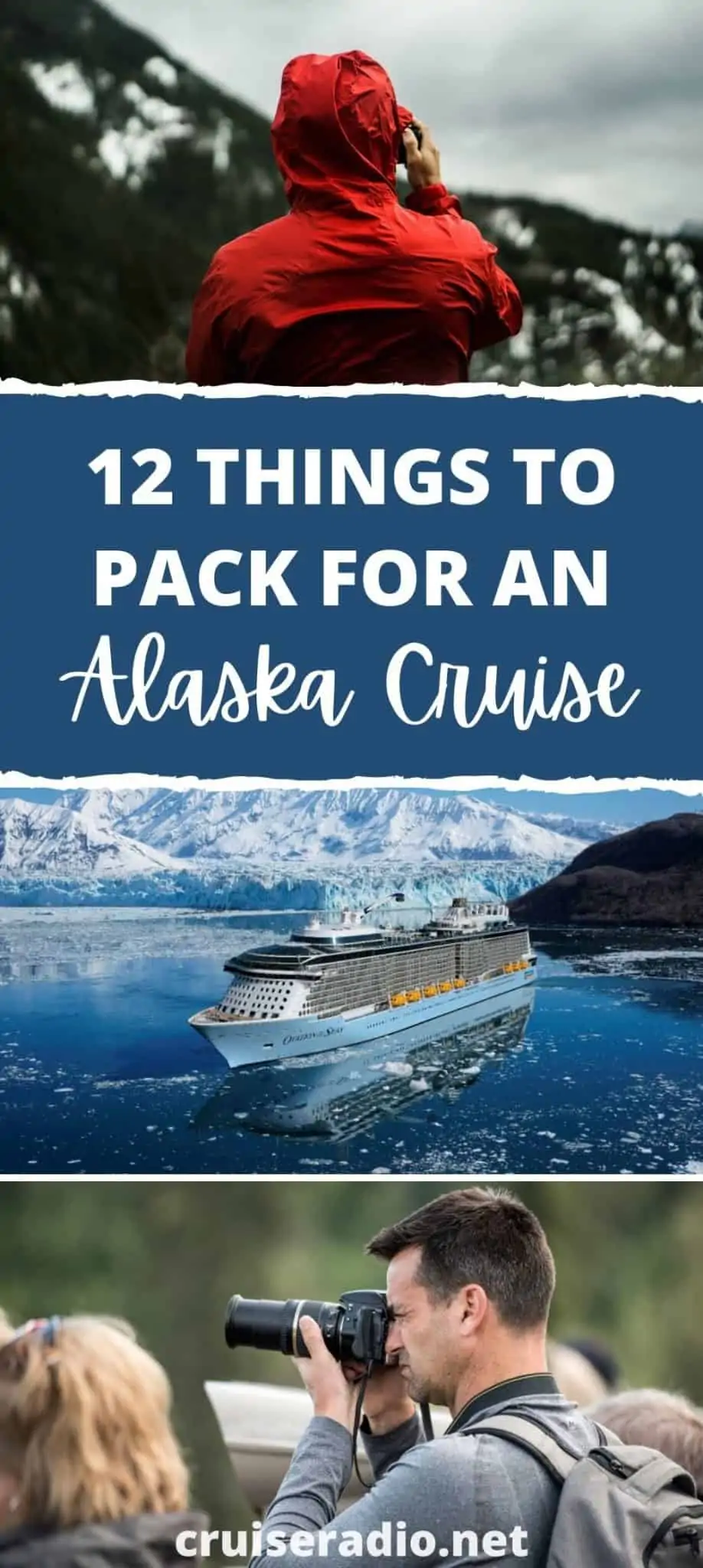 This article contains Amazon affiliate links, which means that Cruise Radio may earn a small commission from purchases made through these links.