Could Royal Caribbean's Perfect Day balloon ride soon undergo major changes? One of the line's attractions at their exclusive facility in the Bahamas, Perfect Day at CocoCay, will be temporarily closed for a few months. The cruise operator has already sent notifications about closing Up, Up, and Away. The exact reason and timeframe have not been mentioned.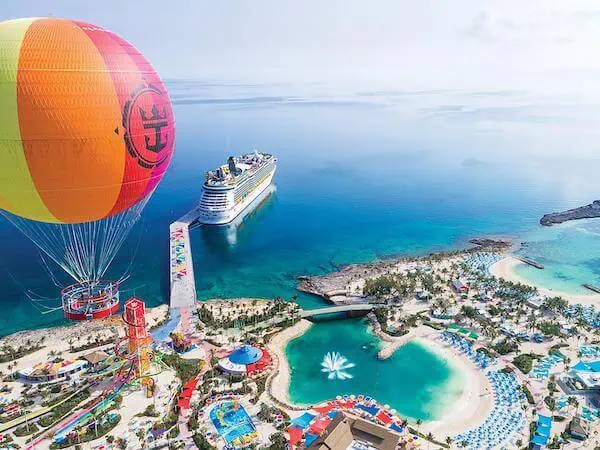 The ride Up, Up and Away was launched when Coco Cay opened in 2019. It's essentially a tethered hot air balloon that goes up to 450 feet in the air. At such heights, guests are treated to a bird's eye view of the island, providing scenic backdrops for the ultimate selfie.
The Royal Caribbean Group subsidiary has assured the public that all advanced bookings will be refunded within two weeks, while those who used onboard credits to pay will have those credits reinstated. 
What's happening to the Perfect Day balloon ride?
Apart from saying that the cancellations are due to "maintenance," however, Royal Caribbean hasn't provided any details. All we know from the canceled bookings is that the ride will not be operational from mid-August to late October, which is a long time for cruise lines.
Upon hearing the news, a Cruise Critic member netizen remarked, "Wow, that's a pretty long time for some 'TLC.'  It doesn't take them that long to amp up their ships."
The somewhat cryptic move has left many to speculate on possible reasons for the temporary shutdown. Some believe that it may be due to weather conditions, while others suggest that it's being done to introduce enhancements.
Still, some guests who've been to CocoCay couldn't help but observe that the ride was frequently unavailable even before the announcement was released. Given its often inoperable status, a few suggested that Up, Up, and Away could perhaps be replaced entirely.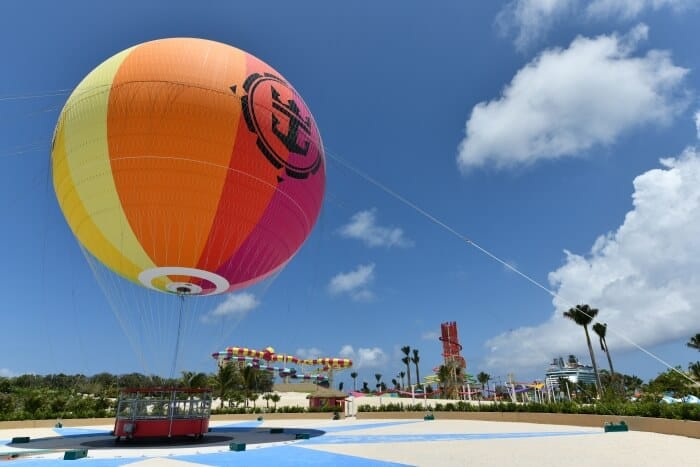 Another Perfect Day balloon ride critic posted online, "I've been there 5 times since the restart and haven't seen the balloon go up at all. I'm surprised they don't just scrap that thing and use that space for something new."
Despite the unpredictability of Up, Up, and Away's availability, it is one Perfect Day at CocoCays most popular attractions and tickets to the ride are known to sell out quickly.