As the cruise industry continues its recovery after the global pandemic, the Port of Galveston has announced that it is expecting to set new records this coming year.
In a news post, Port Director and CEO Rodger Rees wrote that the port is expecting 362 cruise sailings in 2023, a new record in the port's 22-year history as a cruise homeport. Galveston is the only cruise homeport in Texas, and is the fourth most popular in the United States.
Over one million cruise passengers are expected in Galveston next year, breaking the previous 2019 record. It's due to additional sailings, larger ships, and fuller vessels.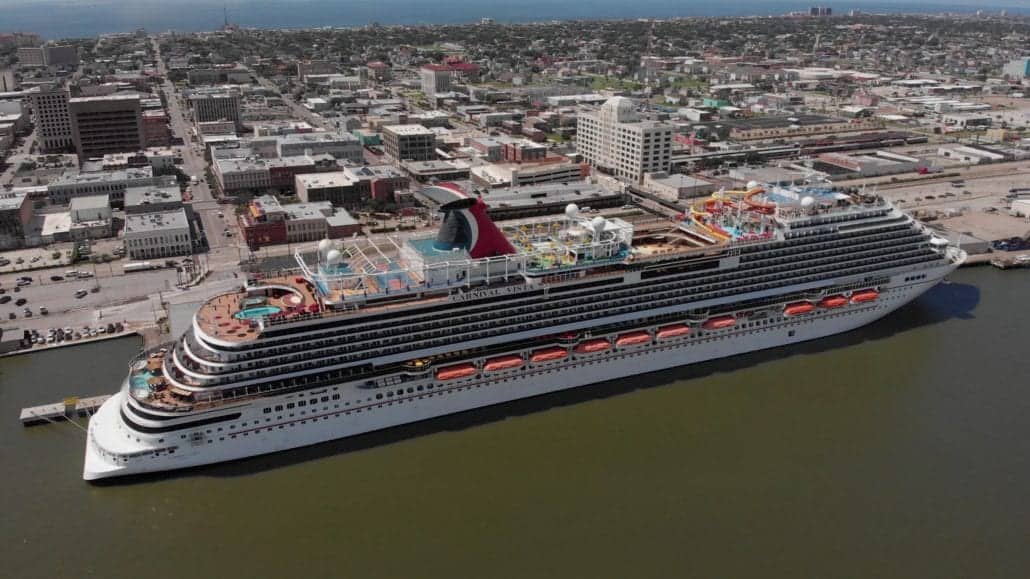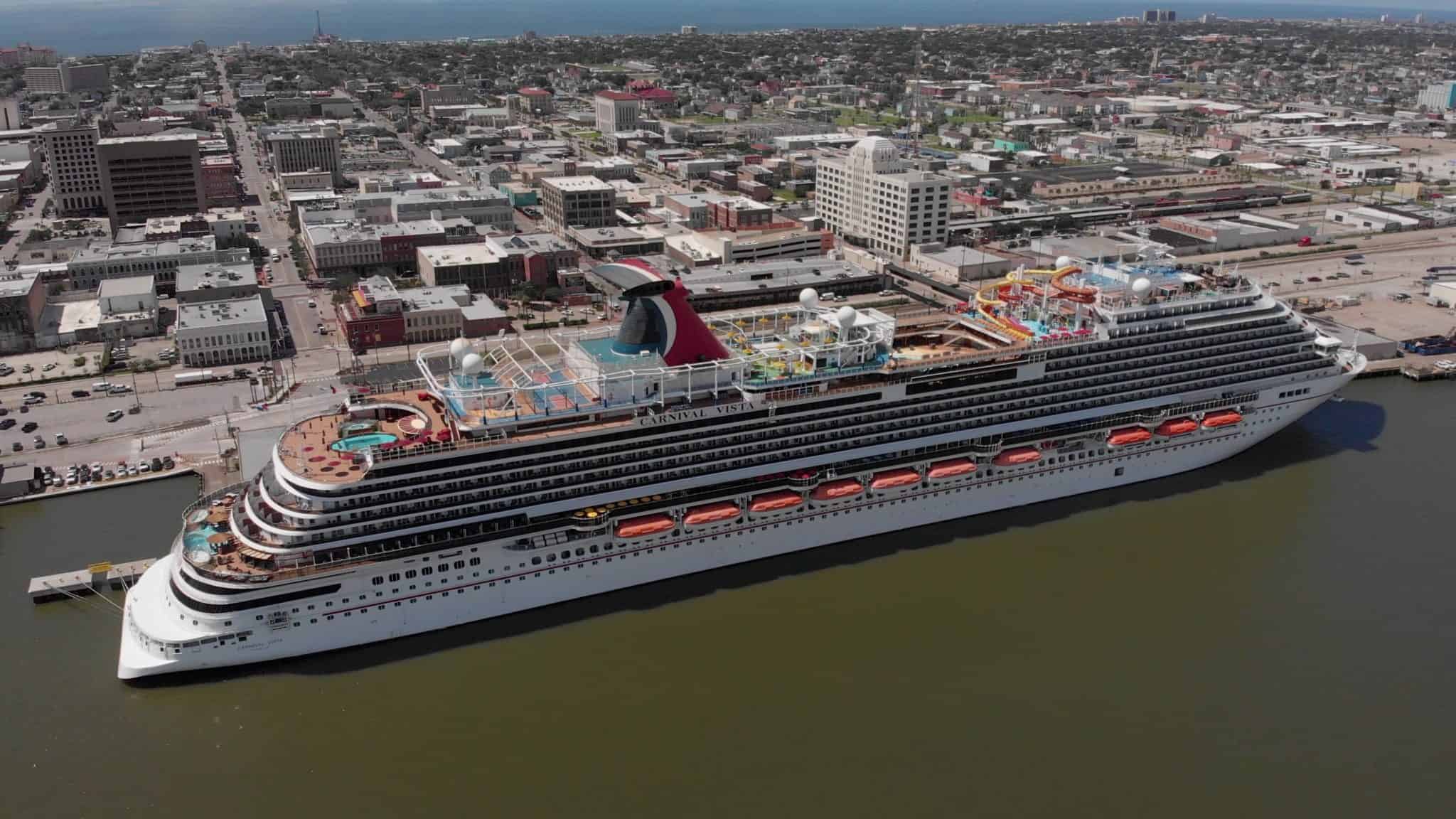 Ships Sailing From Texas in 2023
Carnival Cruise Line will regularly operate Carnival Breeze, Dream, and Vista from Galveston. In November 2023, the brand-new Carnival Jubilee will replace Vista.
Royal Caribbean will operate Allure of the Seas from January to October, Adventure of the Seas from January to May and in December, Radiance of the Seas from January to April, Voyager of the Seas from May to December, and Harmony of the Seas in November and December from the port.
Norwegian Cruise Line's newest vessel, Norwegian Prima, will visit Galveston for sailings in October, then homeport there starting in December 2023. This will mark the first time NCL will sail regularly from the Texan island.
Disney and Princess Cruises offer seasonal voyages from the port: Disney Magic and Ruby Princess from January to April, and Regal Princess in November and December.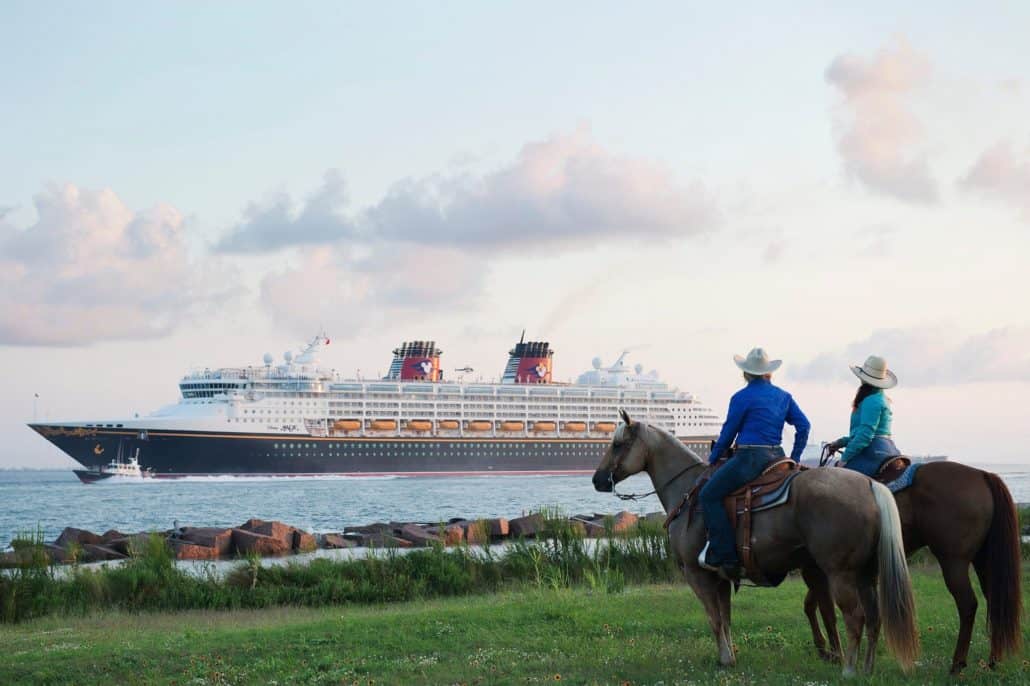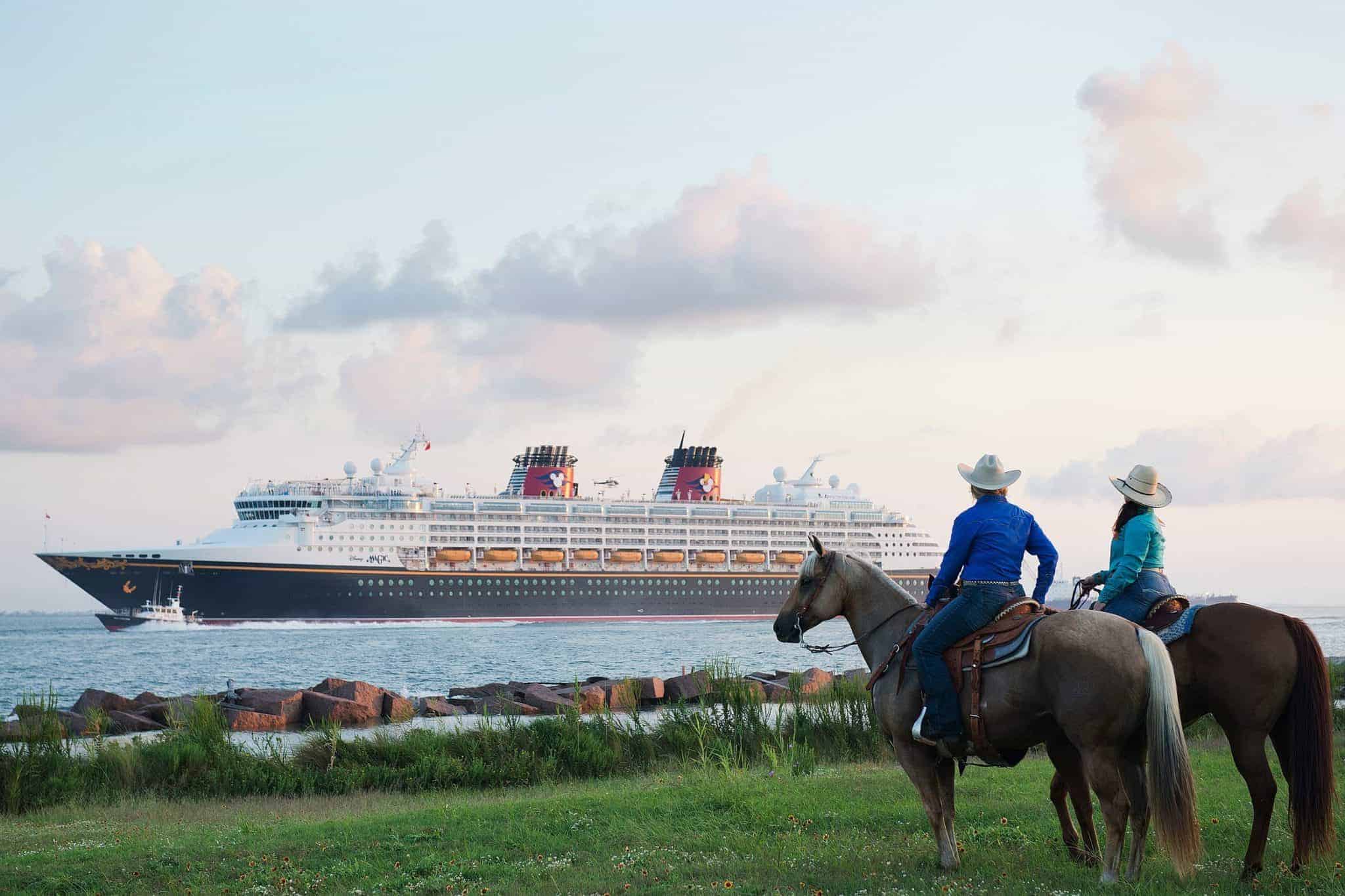 MORE: Bermuda to Remove Testing Requirement This Month, Keeps $40 Travel Fee
More About Galveston
Over 30 million people live within a 300-mile radius of the Port of Galveston, making it a very lucrative drive-to cruise market for places including Houston, Austin, Fort Worth, Dallas, Oklahoma City, and Little Rock. The cruise industry generates over half of the port's revenue, and increased revenue will fund the West End Cargo Complex and repairs to aging infrastructure.
The waterfront commercial area, which includes restaurants, hotels, museums, and other attractions offers a front-row seat to the working port. It's adjacent to Galveston's historic downtown with blocks of restaurants, shops, historical architecture, and other attractions.
New Cruise Terminal
Galveston's biggest expansion news right now is the addition of a third cruise terminal — Royal Caribbean International's Terminal 3 at Pier 10. The 161,000 square foot facility will include 1,900 on-site parking spaces. It's scheduled to open next month.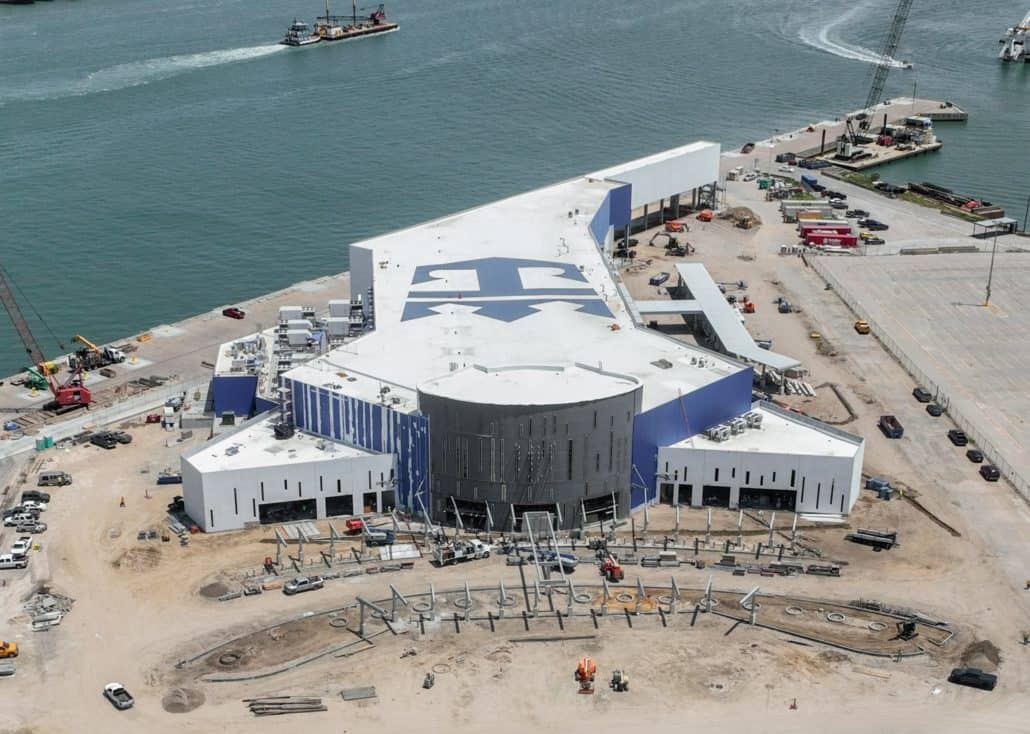 With the opening of the third terminal at Pier 10, the existing terminals are being renamed to correspond with their pier locations.
Renovations are being planned for the renamed Cruise Terminal 25 (formerly Cruise Terminal 1) to handle the increased passenger counts associated with Carnival Jubilee's late 2023 arrival. These renovations will include two new passenger boarding bridges, an expansion of the check-in area, and an updated and expanded U.S. Customs and Border Patrol area.
READ NEXT: Cruise Line's Entire Fleet of Ships Meet Up For the First Time