As the cruise industry continues to return to normalcy following the COVID-19 pandemic and resulting global shutdown, there's major news today from Princess Cruises concerning its health and safety protocols.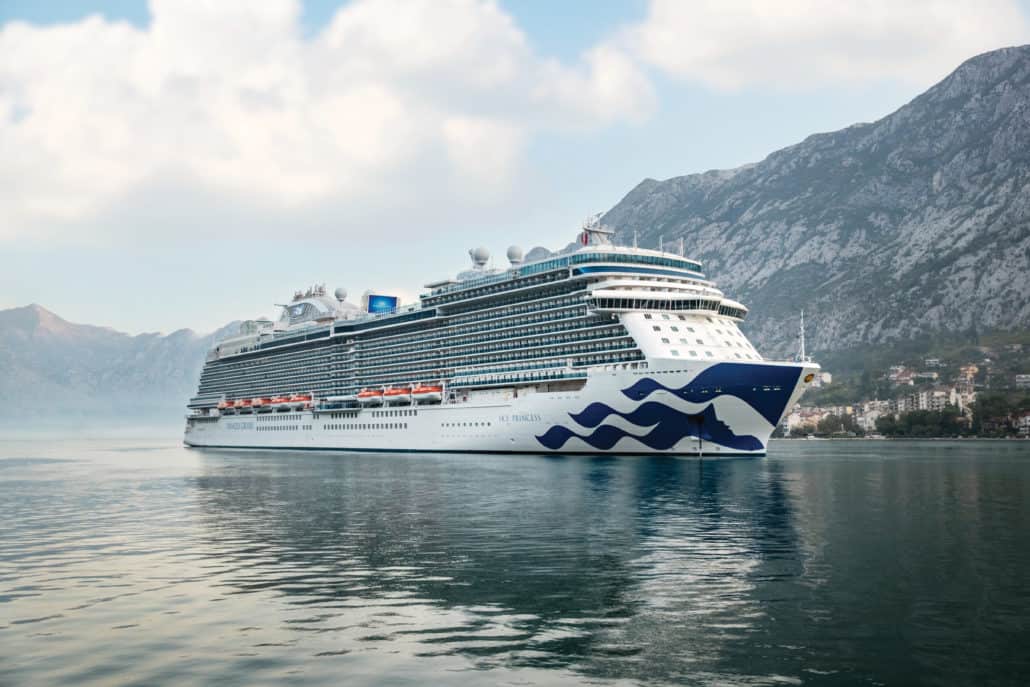 The cruise line has just announced that starting Friday, October 21st, all of its COVID-19 protocols will be lifted on most of its sailings.
Princess Cruises said in a statement, "Beginning October 21, Princess Cruises is lifting its protocols, meaning there are no longer vaccination or testing requirements on most voyages. This applies to itineraries to all destinations except where government regulations may vary such as Australia and on a few Enhanced Guidelines Voyages that have their own vaccination and testing requirements."
The change applies to all itineraries except those where government regulations, such as Australia and New Zealand, may still have their own requirements. A small number of sailings that the cruise line calls "enhanced guidelines voyages" also continue to have their own vaccination and testing requirements — so be sure to continue to check the requirements for your specific cruise before you book and again before it's time to sail.
MORE: Carnival Ecstasy Retires After 31 Years With Carnival Cruise Line
Previously, testing had been lifted for vaccinated passengers, but unvaccinated guests had to submit a negative test result taken within three days of embarkation.
This new change means that pre-cruise testing has been dropped completely, regardless of vaccination status. It's the final piece of the puzzle that allows cruising to almost completely return to how it was prior to the pandemic — at least on the guest-facing side of things.
READ NEXT: Celebrity Cruise Ship Completes First Season Sailing From Boston