Princess Cruises has announced that, like its sister lines Carnival and Holland America, it now has a specialty seafood restaurant created with Chef Rudi Sodamin. The line is also introducing a new Irish pub on Enchanted Princess and adding the Salty Dog Café to the Lido Deck.
The Catch by Rudi
The Catch by Rudi will debut on Enchanted Princess as the ship emerges from dry dock on April 15th, and is coming to three more of the line's newest ships: Majestic Princess, Sky Princess, and Discovery Princess.
The venue will be Princess' first restaurant primarily devoted to seafood, and offer a fresh take on seafood with the chef's contemporary interpretations of classic dishes, international fusion influences, and creative presentations. It is replacing French restaurant Bistro Sur la Mer.
"Chef Rudi is the foremost cruise culinary artist in the world with more than four decades of experience spanning the world's best cruise lines – Princess Cruises, Cunard Line, Holland America Line, and Carnival Cruise Line, as well as Royal Caribbean and Norwegian American Cruise Line," said John Padgett, president of Princess Cruises. "Chef Rudi's creativity, passion and leadership in delivering exceptional experiences down to the finest details that consider guests preferences and tastes will surely make The Catch another "must do."
Menus will be unique with dish names including things like "Beauty on the Plate" and "Tower of Taste." Place settings at The Catch by Rudi will be equally distinctive. It'll include playful takes on go-to seafood dishes as well, such as Asian-fried calamari and lobster with garlic butter crust as well as signature seafood inventions from the chef's personal repertoire like a Towering Trio and Whole Dover Sole. The Seafood Trolley is a feast for the eyes with fresh lobster tail, shrimp, oysters, mussels, and other seafood. The Daily Catch section of the menu will include fresh, sustainably-sourced seafood from local ports of call.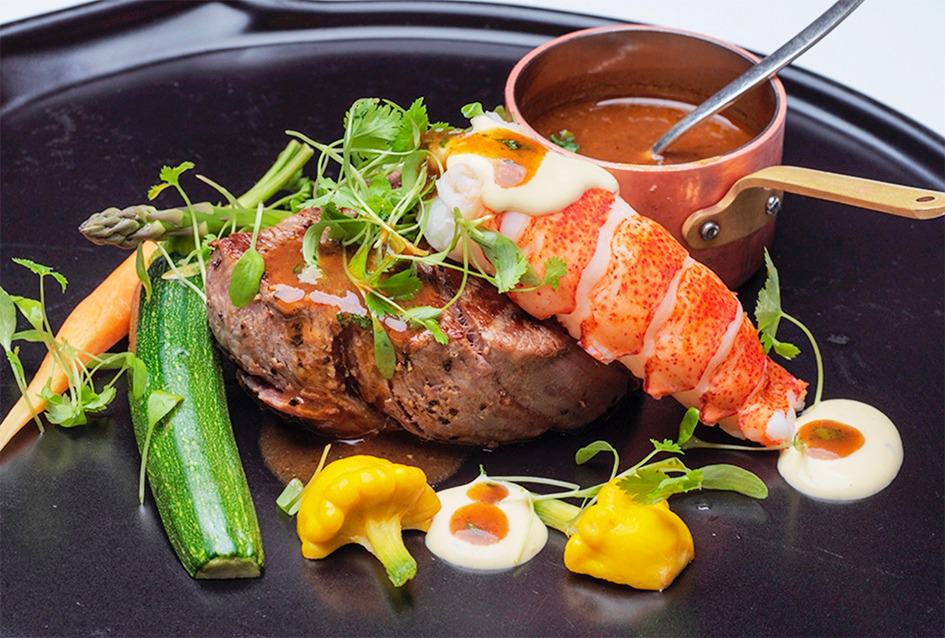 Guests will be greeted at their table with a special cocktail created by mixologist Rob Floyd.
"The Catch by Rudi is my way of combining my love of food, seafood and people with my incredible culinary journey at sea and my lifelong history of cooking seafood across the globe to delight Princess guests," said Sodamin. "I want to deliver a new way to enjoy seafood and a fresh perspective on something they thought they knew. Everything we are doing with The Catch is about 'catching' that precious moment we call 'now'—and doing it in such a memorable and unexpected way that makes you say 'wow!'"
In addition to seafood dishes, the menu includes vegetarian options and signature beef classics like steak frites.
All wines will be hand-picked to pair with seafood, with waitstaff knowledgeable about which wines pair well with various dishes.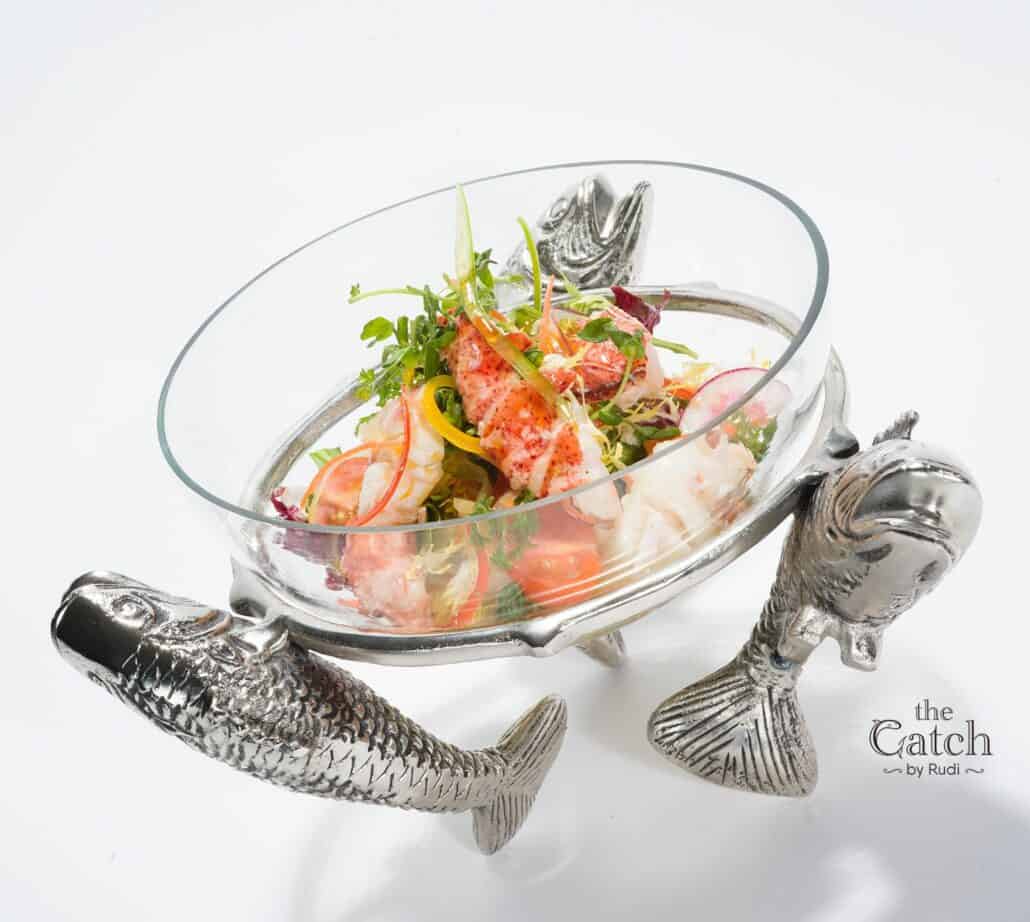 The Catch by Rudi will have a flat charge of $39 per person, and is available as a specialty dining option within the Princess Premier premium add-on package.
Aboard Enchanted Princess, The Catch by Rudi is located across from the guest services desk on deck 5. Sabatini's will move to deck 7 in the piazza where Bistro Sur la Mer was previously located.
The venue will be added to Majestic Princess on May 5th and Sky Princess on May 7th.
MORE: MENU: Rudi's Seagrill on Carnival's Mardi Gras
O'Malley's Irish Pub
Also coming to Enchanted Princess starting April 15th is O'Malley's, a contemporary Irish pub featuring Irish music, interactive entertainment, and delicious food including the new O'Malley's ribeye burger. Located on deck 5 in the piazza where the Salty Dog Gastropub Experience was previously, the menu also includes Scotch eggs, fried pickles, and pan-fried Guinness chicken, along with Irish beers, ales, and whiskeys.
The new pub will also offer tasting experiences that include an introduction to the history of Irish Whiskey along with a tasting flight as well as Guinness cocktail classes.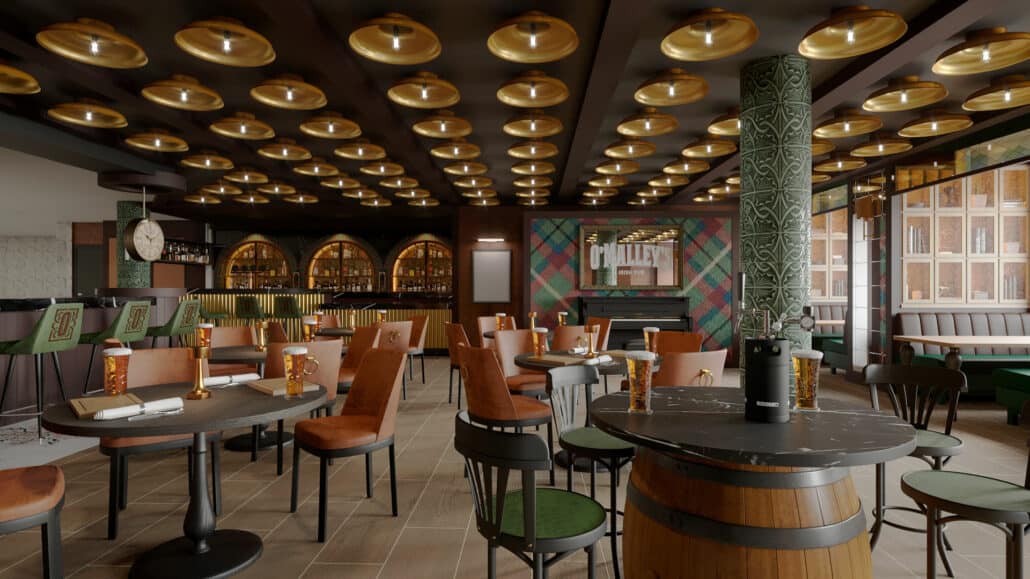 The Official Salty Dog
Enchanted Princess is also getting the world-famous Salty Dog Café on its Lido Deck, which will include menu items like the Prime Burger and Chicken Strip Basket. The original restaurant is located on Hilton Head in South Carolina, and welcomes tens of thousands of visitors each year. The café branded merchandise featuring its iconic mascot will also be available for purchase.
"There is nothing more core to the Princess experience than great food and drinks at an amazing value conveyed with exceptional service and a friendly spirit," added Padgett. "We're confident our guests will absolutely love the changes they'll find aboard Enchanted Princess and how we're embracing our Italian heritage, expanding our offerings with great seafood, injecting some international spirit with an Irish Pub, and bringing a laid-back resort vibe with good eats to the Lido Deck."
READ NEXT: Holland America Gears Up For 150th Anniversary Celebrations This Month