Princess Cruises has announced a partnership with Caymus Vineyards in Napa Valley to offer the Caymus Vineyards Winemaker Dinner, available on Princess ships sailing North American itineraries by the end of April. It'll be offered across the fleet worldwide by late May.
Held in the Crown Grill steakhouse, the Winemaker Dinner will leverage the expertise of Chuck Wagner, owner and winemaker at the winery. It will include a five-course menu that has been specifically crafted to complement the tasting notes of the wines that will accompany the meal.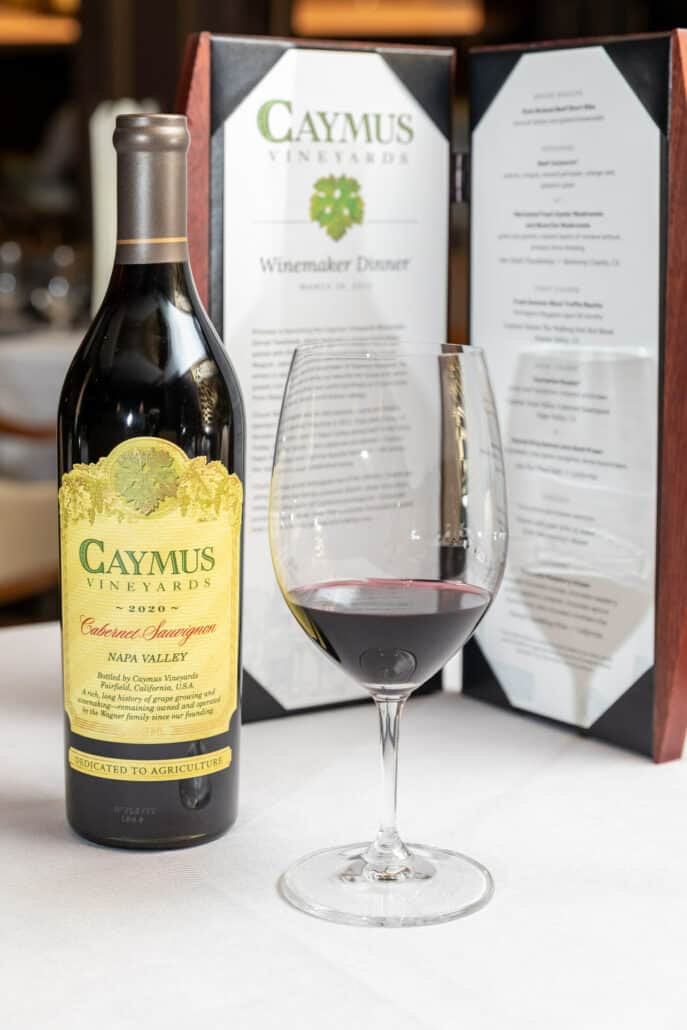 The dinner, available for 12 guests per seating, will be offered two to three times per cruise, based on the voyage length. It costs $140 per person and can be reserved once on board.
Wagner, along with Princess' culinary team, personally selected the wines paired with the menu. They will include Caymus Napa Valley Cabernet Sauvignon, Caymus-Suisun 'The Walking Fool' Red Blend, Mer Soleil Reserve Chardonnay, Sea Sun Pinot Noir, and Emmolo Sparkling.
Caymus is a hands-on family affair, which Wagner founded with his late parents in 1972. After 50 harvests, he continues to make two renowned Cabernet Sauvignons — Caymus Napa Valley and Caymus Special Selection.
Chuck now works alongside two of his children, Charlie and Jenny, and the family also makes diverse wines from Napa Valley, other parts of California, and beyond. He's widely recognized for his winemaking and industry leadership, and all three Wagners continue to experiment with farming and winemaking.
In addition to the new dinner experience, Caymus Vineyards is also working with Princess on a refreshed wine menu, and will be the curator for Crown Grill with wine pairing suggestions on the menu.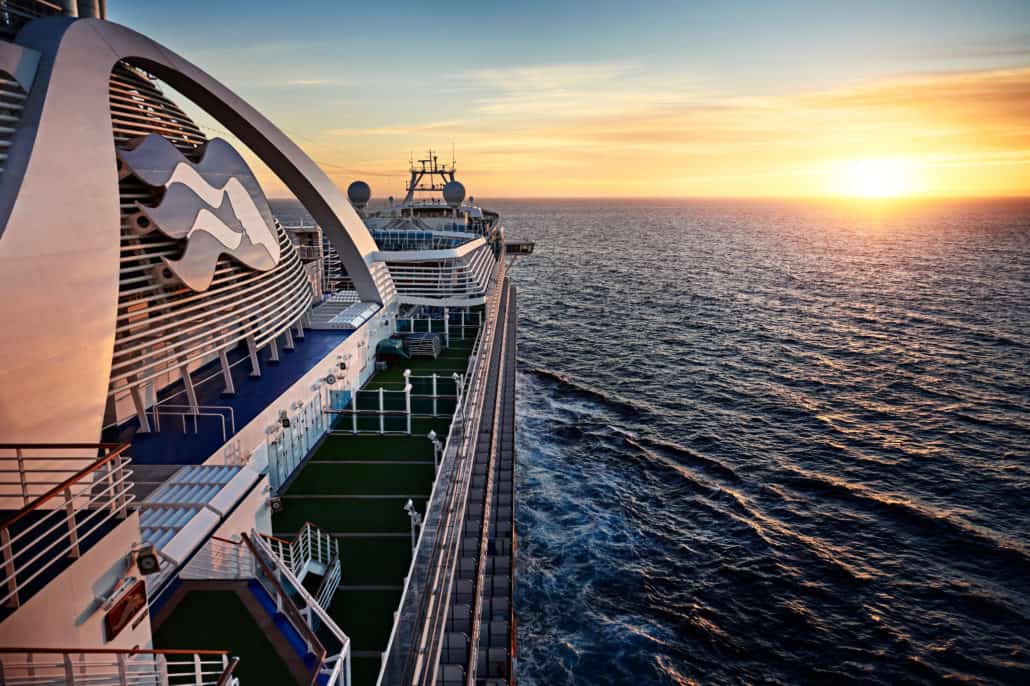 Coming later this year, guests will have the opportunity to visit Caymus Vineyards in Napa Valley and Caymus-Suisun Winery in Suisun Valley on shore excursions available on various west coast itineraries.
Princess Cruises first introduced its Winemaker's Dinner in a private space inspired by a wine cellar in the dining rooms aboard Royal Princess in 2013.
Winemaker Dinner Menu
Starters
Beef carpaccio, celeriac, arugula, shaved parmesan, orange zest, balsamic glaze
or
Marinated Fresh Oyster Mushrooms and Wood Ear Mushrooms green pea granita, roasted hearts of romaine lettuce, smoked citrus dressing
Wine pairing: Mer Soleil Reserve Chardonnay, Santa Lucia Highlands, California
First Course
Fresh summer black truffle risotto, Parmigiano Reggiano aged 36 months
Wine pairing: Caymus-Suisun 'The Walking Fool' Red Blend, Suisun Valley, California
Main Course
Tournedos Rossini – prime beef tenderloin, blossom artichokes
Wine pairing: Caymus Napa Valley Cabernet Sauvignon, Napa Valley, California
or
Seared King Salmon and Giant Prawn with Peruvian potatoes, baby green zucchini and lemon beurre blanc
Wine pairing: Sea Sun Pinot Noir, California
Cheeses
Charcuterie and cheese selection
Wine pairing: Guests' wine of choice from the dinner
Dessert
Chocolate Rasberry Dream – intense dark chocolate mousse, chocolate raspberry cream, raspberry compote, chocolate sacher, Dark Chocolate Cornflake Crisp
Wine pairing: Emmolo Sparkling Wine, California