Launched by Queen Elizabeth in 1969, iconic ocean liner Queen Elizabeth 2 hosted a long list of celebrities during its life at sea, from Nelson Mandela and Buzz Aldrin to Twiggy and Julia Child.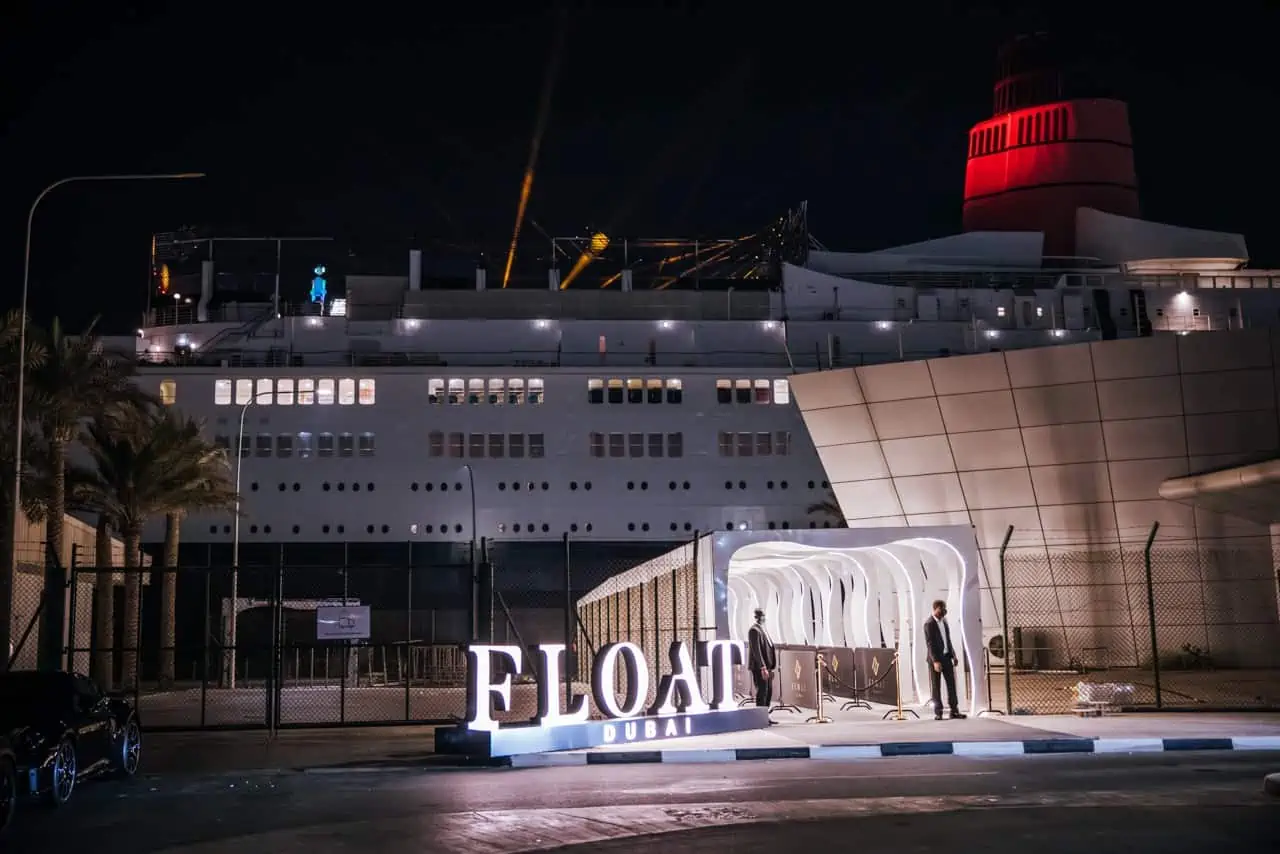 Now at rest as a dockside hotel at Port Rashid, Dubai, the ship is attracting modern-day celebrities to Float Dubai, which is being heralded as "the world's largest floating nightclub."
Located on the top deck of the ship, Float Dubai is an outdoor club with a capacity of 1,000, with a lounge on the deck below. It debuted with a gala event on October 14, featuring U.S. rapper DaBaby as the headliner, and attracting celebrities including actress Lindsay Lohan and British boxer Amir Khan.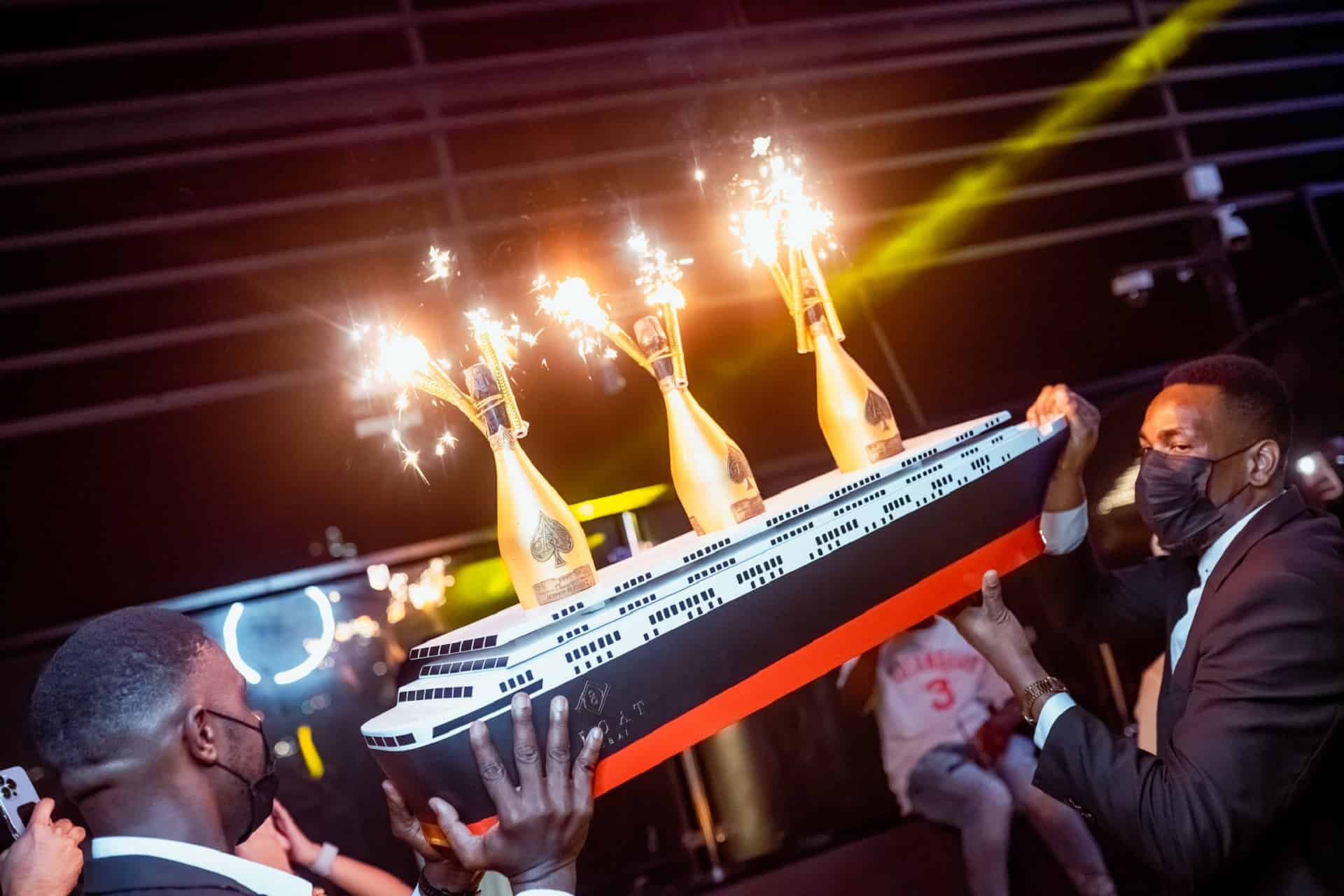 MORE: Cruise Line Sails From Port Everglades For The First Time
The fabled ocean liner was operated by Cunard from 1969 to 2008. A few years after the more modern Queen Mary 2 entered service, Cunard sold QE2 to Dubai World, which planned to turn the ship into a floating hotel. The 2008 financial crisis slowed the process, and there were times when it seemed the ship's next stop would be the scrapyard.
But with Dubai tourism taking off, the QE2 underwent an extensive refurbishment and eventually opened as a 215-room floating hotel in 2018.
This year, with COVID-19 lockdowns beginning to ease, a Middle Eastern investment group decided to transform the ship's top deck into an ultra-modern nightclub. ICICB Group, which has strong ties to Dubai's ruling family, funded Float Dubai's creation.
The club will only open on Thursday, Friday, and Saturday evenings from 10 pm to 3 am and will focus on weekly events showcasing some of the best local DJs as well as popular international DJs and artists.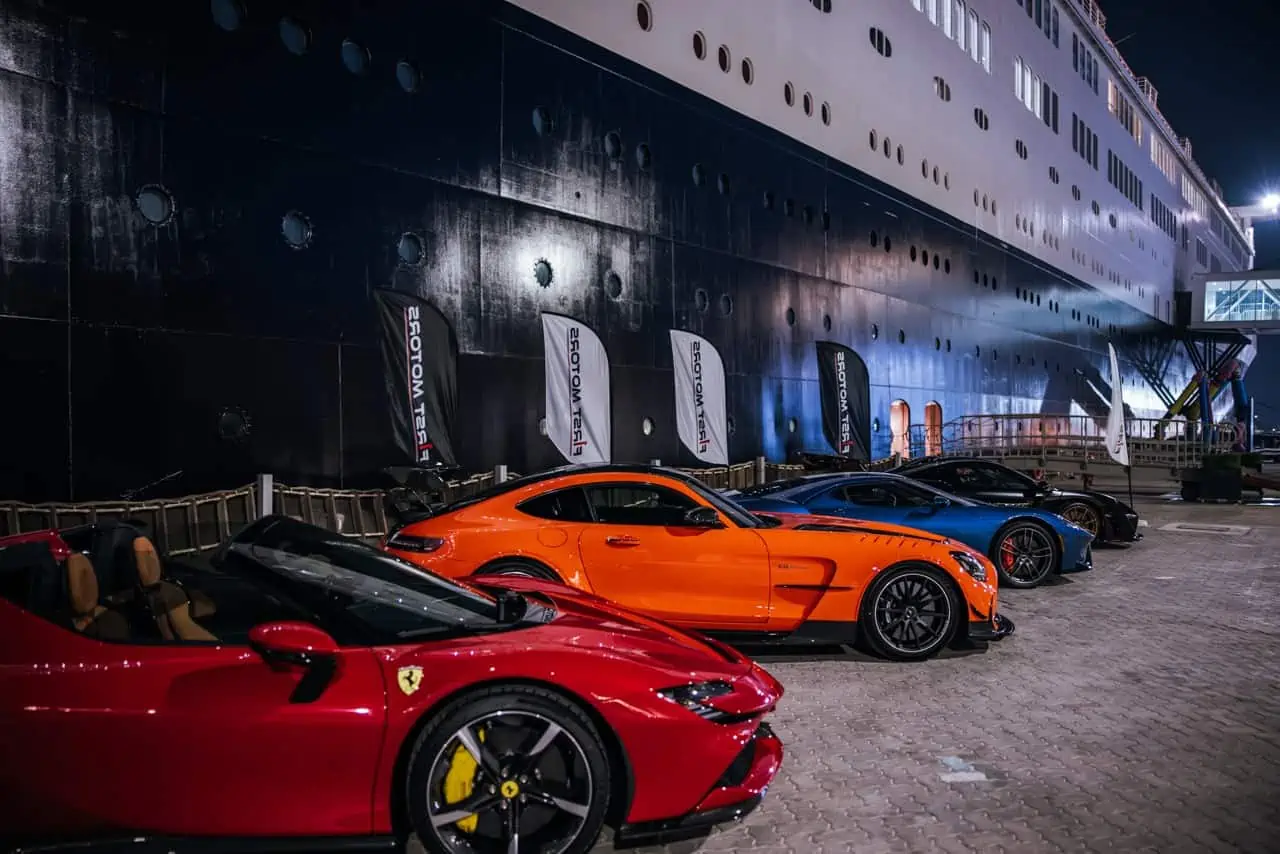 Entry is free, but those who want to book a table should note that there is a minimum spend requirement of about $1,100.  A bottle of Dom Perignon – available in the U.S. for less than $200 – goes for over $1,300. The largest bottles of Dom will set clubgoers back more than $100,000.
Float Dubai's owners describe the new venue as "a state-of-the-art club that looks to blend the energies and fashion of the past, present and future to offer a unique atmosphere that is unmatched across the city and around the world."
READ NEXT: Final Thoughts: 9 Pros and Cons of Majestic Princess