The City of Long Beach has announced that it will officially be welcoming visitors back onboard Queen Mary starting Thursday, December 15th. It will be the first time the docked vessel will be open to the public since March 2020. To celebrate the reopening of select parts of the ship, the city will offer free guided tours for a limited time.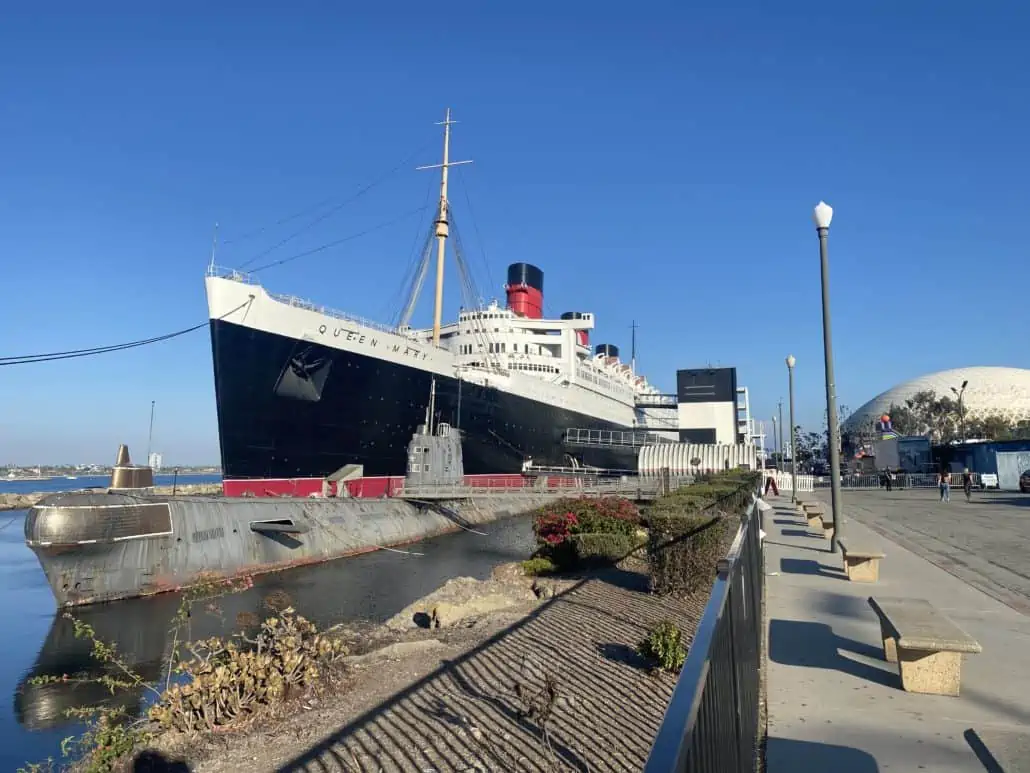 "I am thrilled to welcome visitors back onboard the Queen Mary and share the beauty and history of this landmark with our community once again," said Mayor Robert Garcia. "I thank our City staff for their dedication throughout the critical repairs process to ensure the ship's safety and preservation."
During the one-hour tour, visitors will experience select areas of Queen Mary's promenade deck, including a walk through the Promenade Shops, Observation Bar, Queen Salon, and Royal Salon. They'll learn about the ship's history and watch a short video about the critical repair work that the ship underwent throughout this year.
The limited guided tours are available for sign-up on a first-come, first-served basis through an online registration system, and will take place on select days starting December 15th. For more information and to sign up, visit longbeach.gov/qmtours.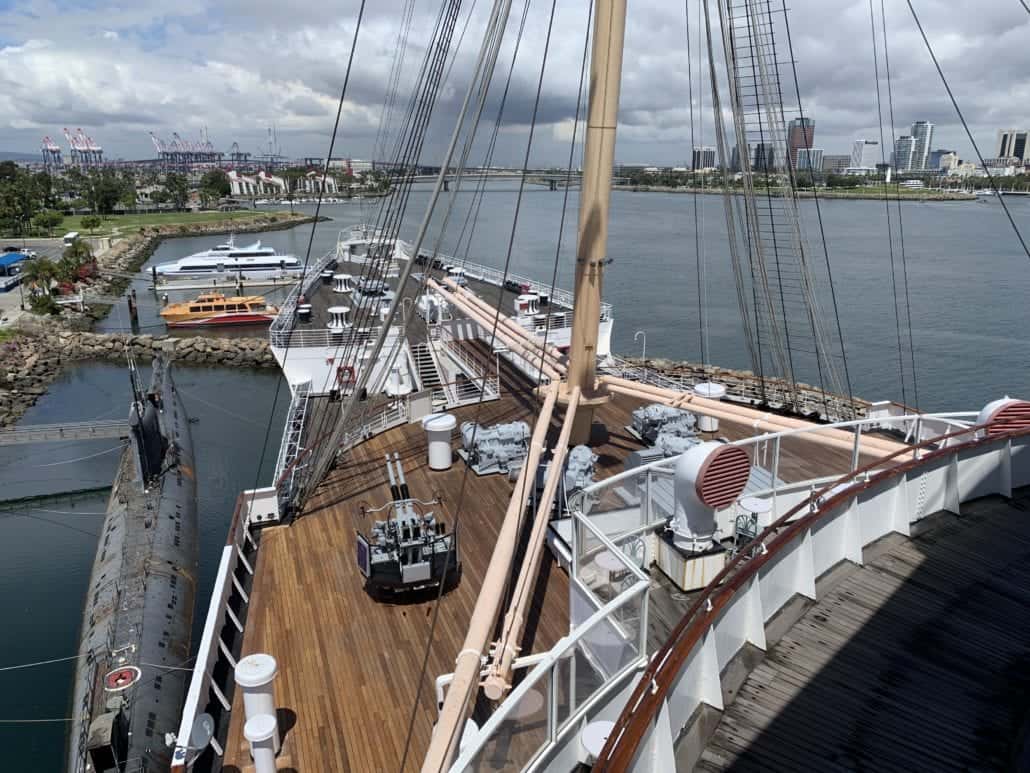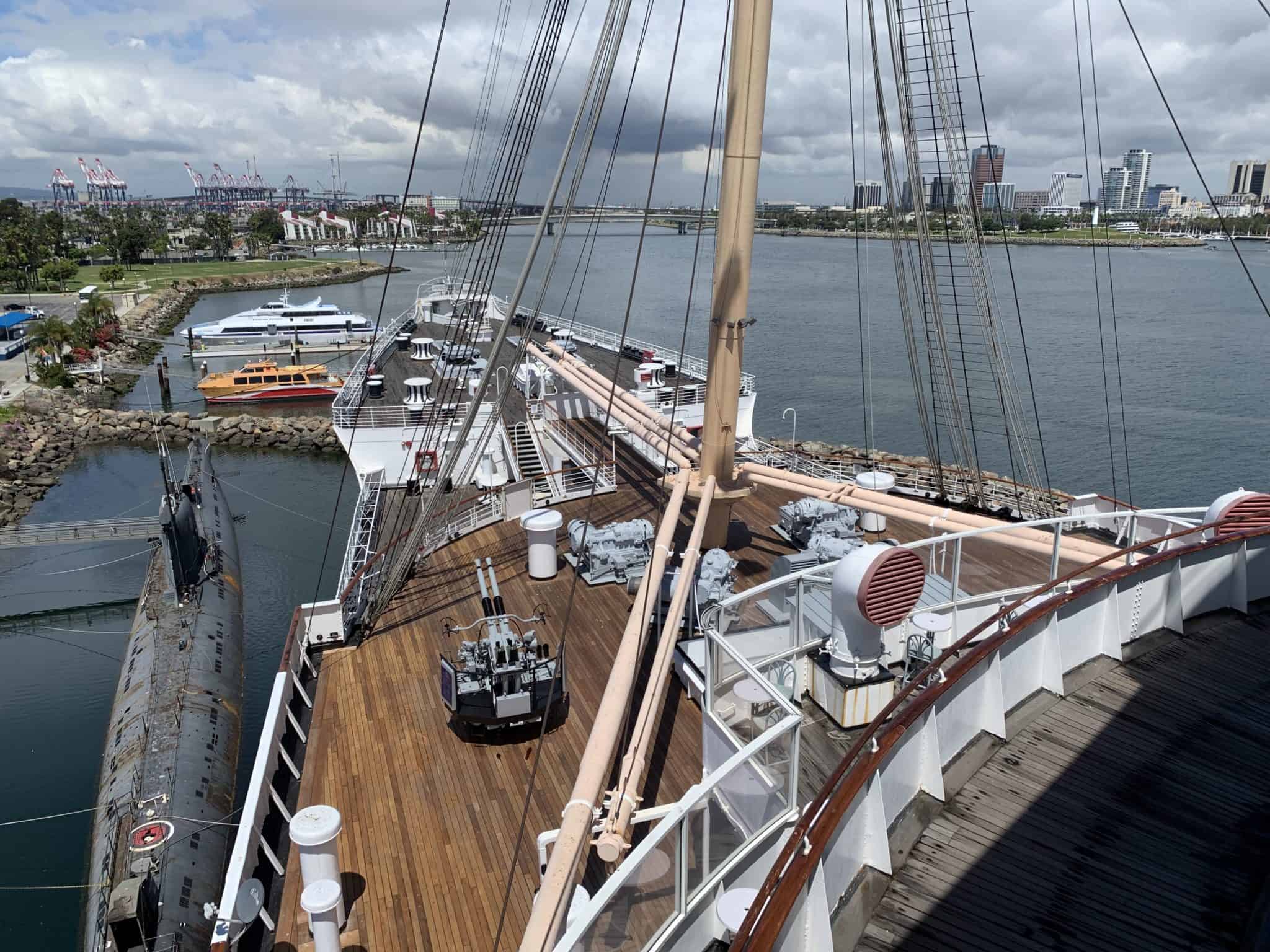 MORE: Icon of the Seas to Feature Royal Caribbean's First Family Buffet & Lemon-Themed Bar
Since regaining control of Queen Mary for the first time in over 40 years in 2021, the city was able to identify critical repairs and secured funding for the project. The repairs include, most notably, the removal of 20 deteriorated lifeboats, improvements to the bulkheads to ensure internal structural stability, and installation of new bilge pump systems to discharge excess water in the unlikely event of water intrusion.
As critical repairs to the structure of the vessel were conducted, many other preservation and restoration repairs took place as well, including painting, lighting replacement, flooring and railing refurbishments, and other ship maintenance. Additional work will continue over the next several months.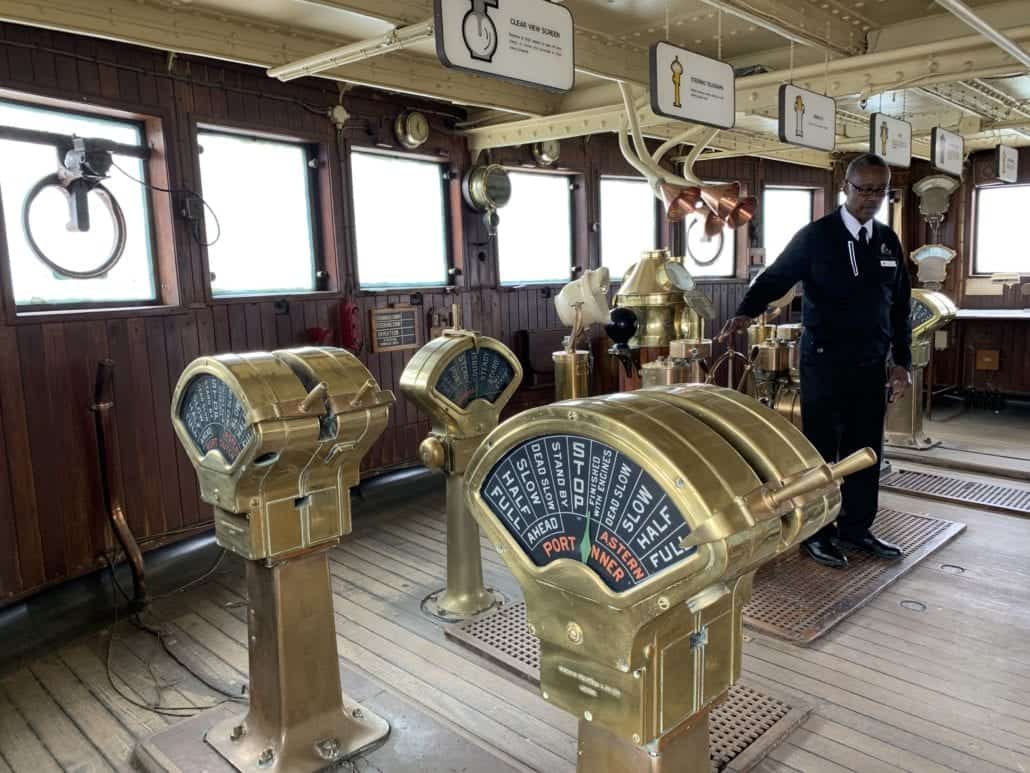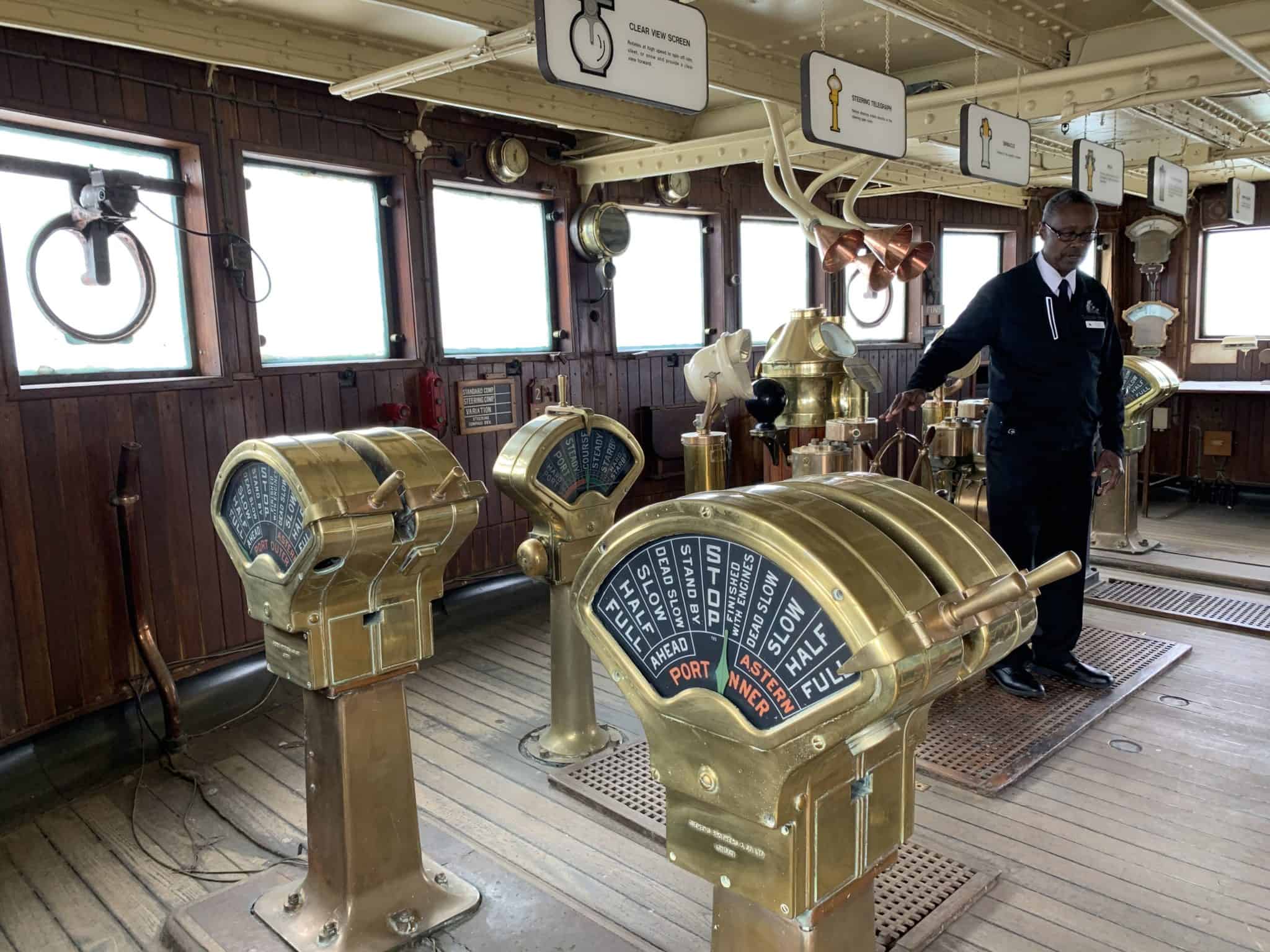 "These preservation efforts showcase the significant progress we've made to ensure the Queen Mary remains a community staple and renowned international attraction for generations to come," said Department of Economic Development Director Bo Martinez. "I look forward to the reopening of the hotel, shops and restaurants onboard and future opportunities to drive economic development and local tourism."
Queen Mary originally closed in March 2020 due to the pandemic, and remained closed while critical repairs were identified and conducted. While the ship remained closed to the public, it continued to be available for filming and special events, which helped generate revenue for the city to support ship operations.
READ NEXT: New Oceania Cruise Ship to Debut Early Due to 'Unprecedented Demand'