While we usually do day-by-day trip reports, we're trying something a bit different where my recent sailing on the Norwegian Bliss is concerned. I'm going to give you the highs, the lows and everything in between, all in one place.
Ready? Then let's set sail!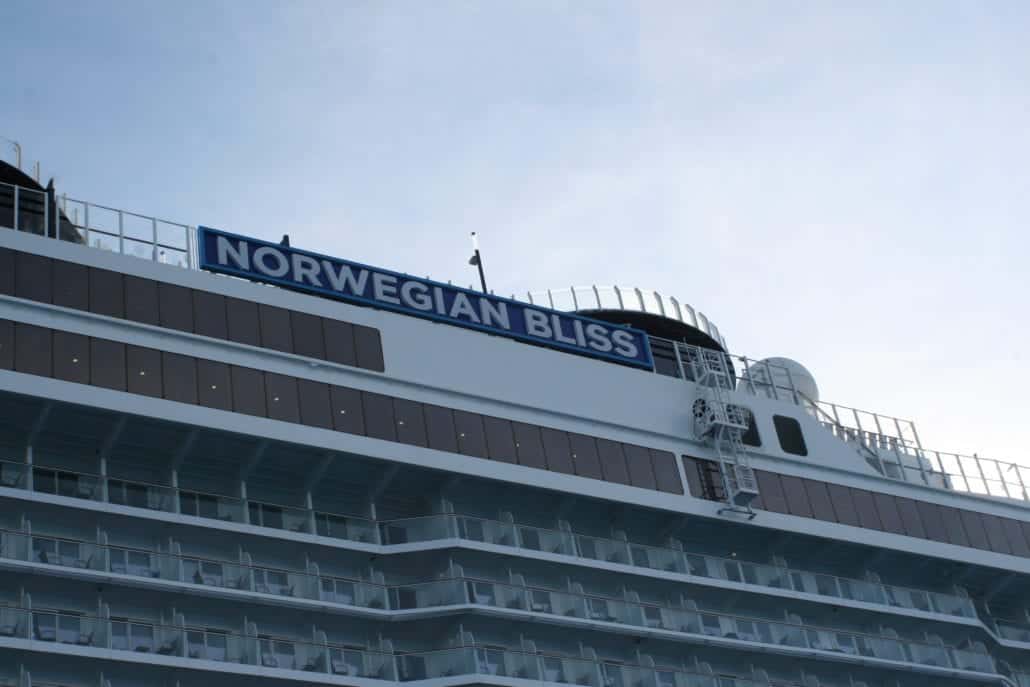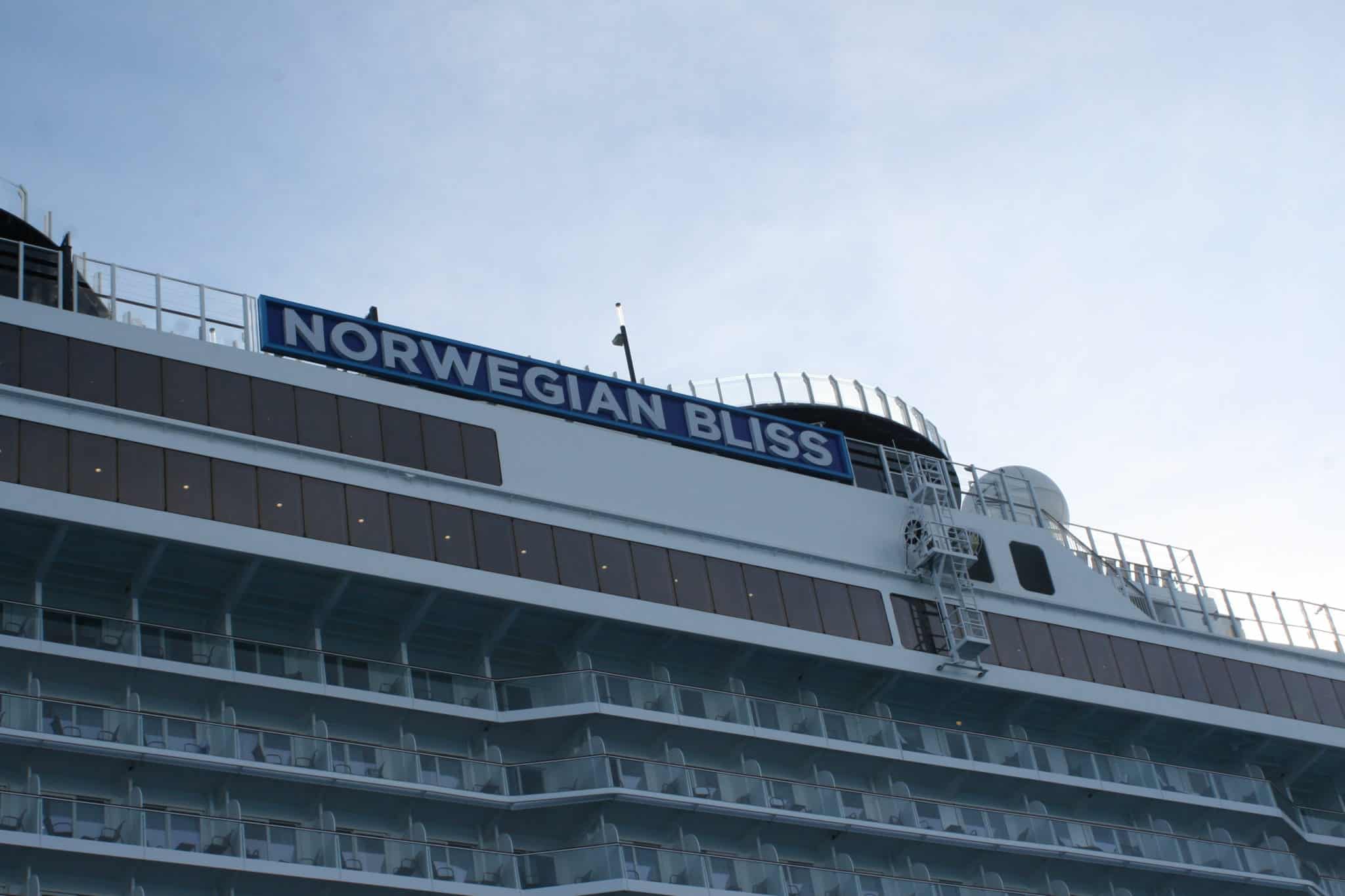 First Things First
I've been fortunate enough as to never have had a "bad" cruise, especially when compared to some of the horror stories you read about on message boards. With that said, this wasn't one of my best cruises, either. There were a lot of things I loved (especially about the ship itself), but there were also some pretty big issues, mostly involving service.
But we'll get to that.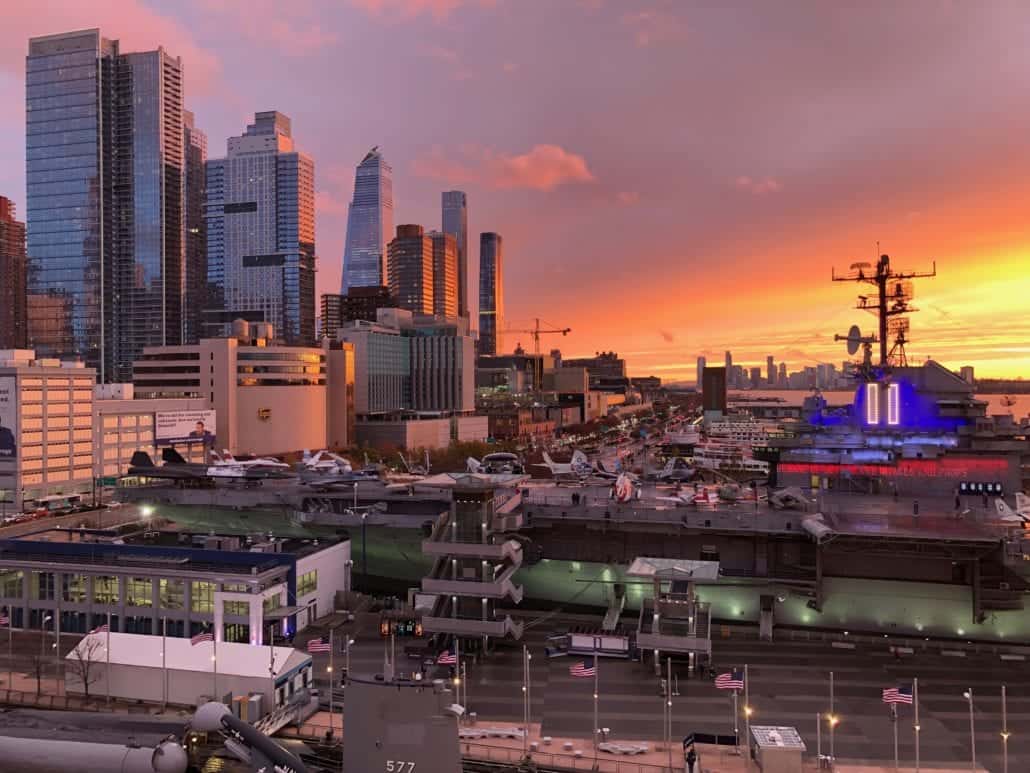 A fair number of people fell ill during the previous sailing, so several days before we were to embark, passengers were notified that we'd be boarding late. Of course, the info we received from Norwegian didn't mention the illnesses, let alone that the reason was so that they could do some deep cleaning. But in this day and age, it's pretty much impossible to keep that kind of information under wraps, so by embarkation day, most passengers knew what was behind the delay in boarding.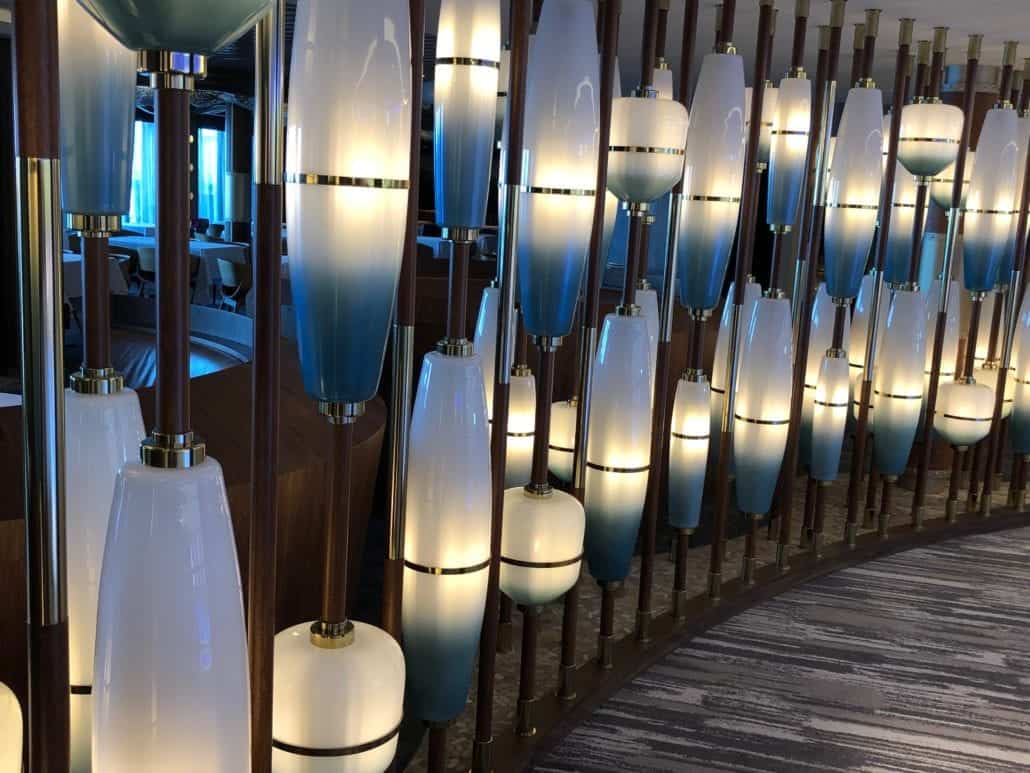 Despite the delay — or maybe, weirdly, because of it — embarkation was the easiest I've ever encountered, and this was a sentiment I heard repeated over and over again throughout the week. My stateroom was ready but, interestingly, missing a few items, such as the ice bucket. I'd later find out this, too, was fairly common, as everything had been removed from the rooms for deep cleaning. By the next day, things were back to normal in that regard.
A Bit of a Rough Start
From the beginning, regular Norwegian cruisers could see how the illness-induced cleaning was impacting things in ways large and small. For example, over the course of the first two days, guests were unable to serve themselves at the buffet. This not only meant extra staff was needed to dish out helpings of every single thing offered, but it slowed down the process and led to long lines. Elsewhere, the bathroom doors were propped open so passengers wouldn't have to touch the handles.
There was, of course, the "washy-washy" brigade, armed and at the ready, as well as the constant reminders to wash one's hands. That said, it's worth noting that the water in the public restrooms is often cold or lukewarm (as opposed to hot), the soap dispensers are difficult to use (crazy, but true) and the paper towel dispensers were empty surprisingly often. These are all things Norwegian should probably address if they want to cut down on the number of recent, highly-publicized outbreaks.
Where We Went, What I Did
The itinerary was probably the most common one sailed out of New York City: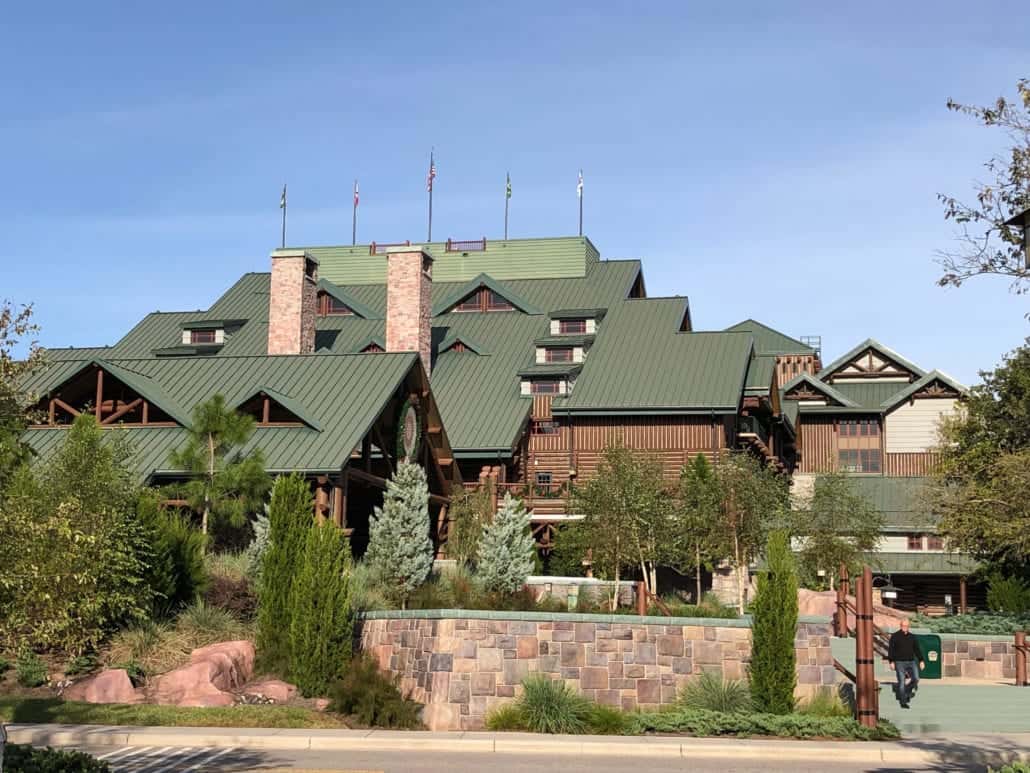 Day 1: Departure
Day 2: Sea Day
Day 3: Port Canaveral
Day 4: Great Stirrup Cay (aka NCL's private island)
Day 5: Nassau
Day 6 & 7: Sea Days
Day 8: Disembarkation
I've done this itinerary numerous times, but it had been a while, so I weirdly found myself missing it. During our stop in Florida, I took a shuttle over to Walt Disney World and spent the afternoon with friends at Geyser Point, the bar/restaurant tucked behind the Wilderness Lodge. The round-trip excursion between Port Canaveral and Disney's Ticket & Transportation Center cost $59 (no park admissions are included), but since I had a $50-per-port shore excursion credit, this only cost me $9.
The next day we arrived at Great Stirrup Cay and, sadly, the only word to describe the process of tendering to the private island is disastrous. Actually, I heard a lot of other words used to describe it, ranging from "chaotic" and "disorganized" to words I'm pretty sure Doug would rather I not use here.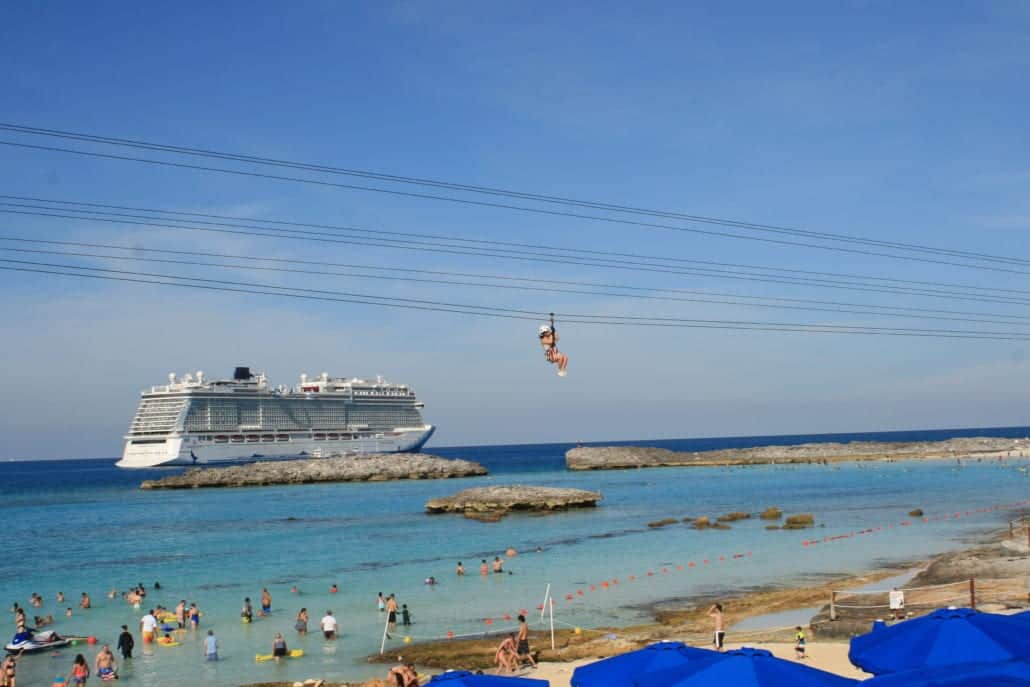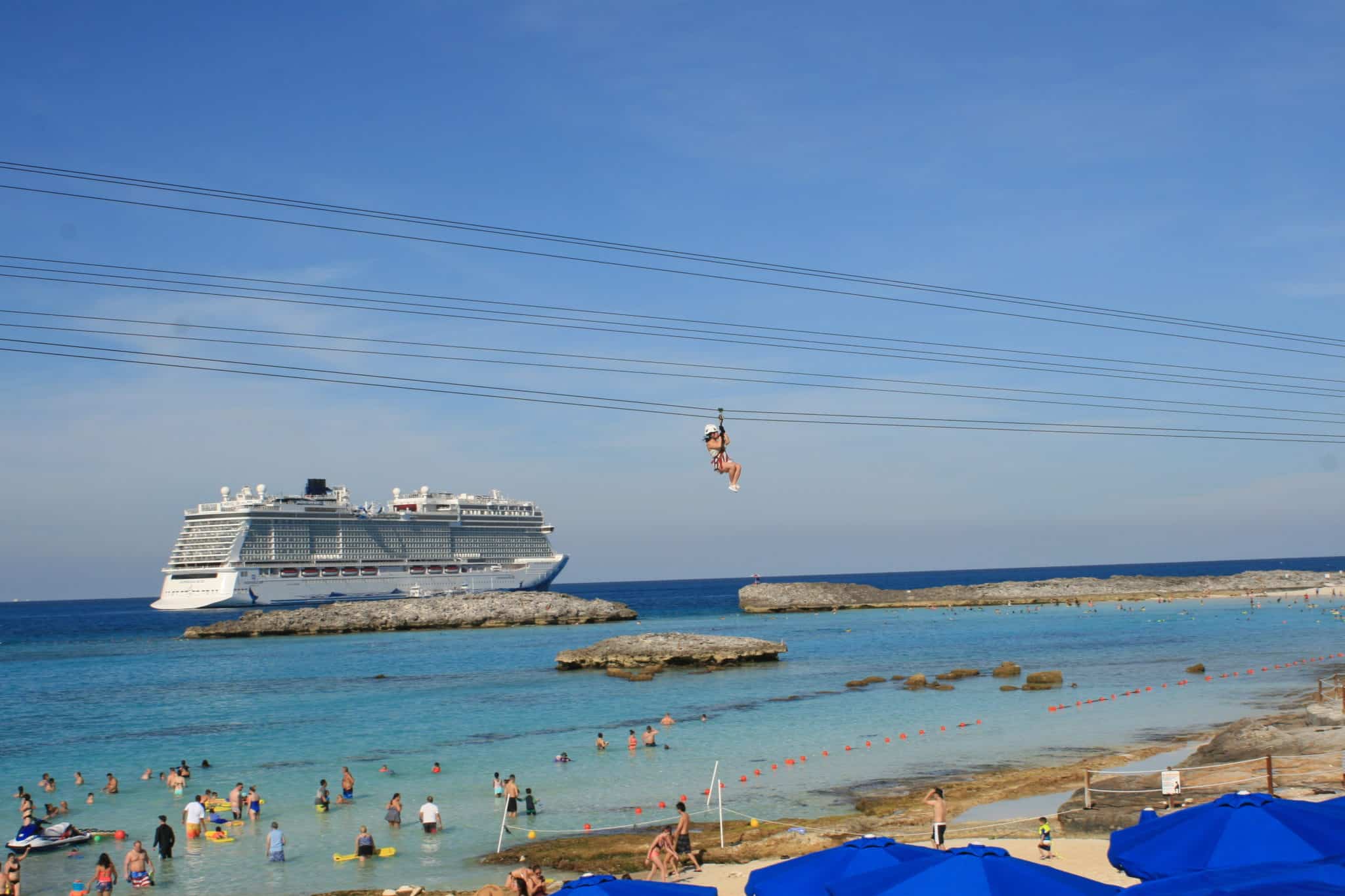 At a certain point, you could see fear in the eyes of the shore excursion staff members who were trying to keep things from spiraling out of control. I've done the tendering-to-Great-Stirrup-Cay thing before, on ships both big (Breakaway) and small (Gem), but never have I seen anything quite this insane. How bad was it? At one point, I considered just staying on board, despite absolutely loving this island.
Ultimately, however, I didn't, and I'm glad for it. Not only did I enjoy a little beach time, but I managed to sneak over to Silver Cove — the new, high-end, restricted area on the far side of Great Stirrup Cay — and check it out for myself. (One-word review: Stunning.)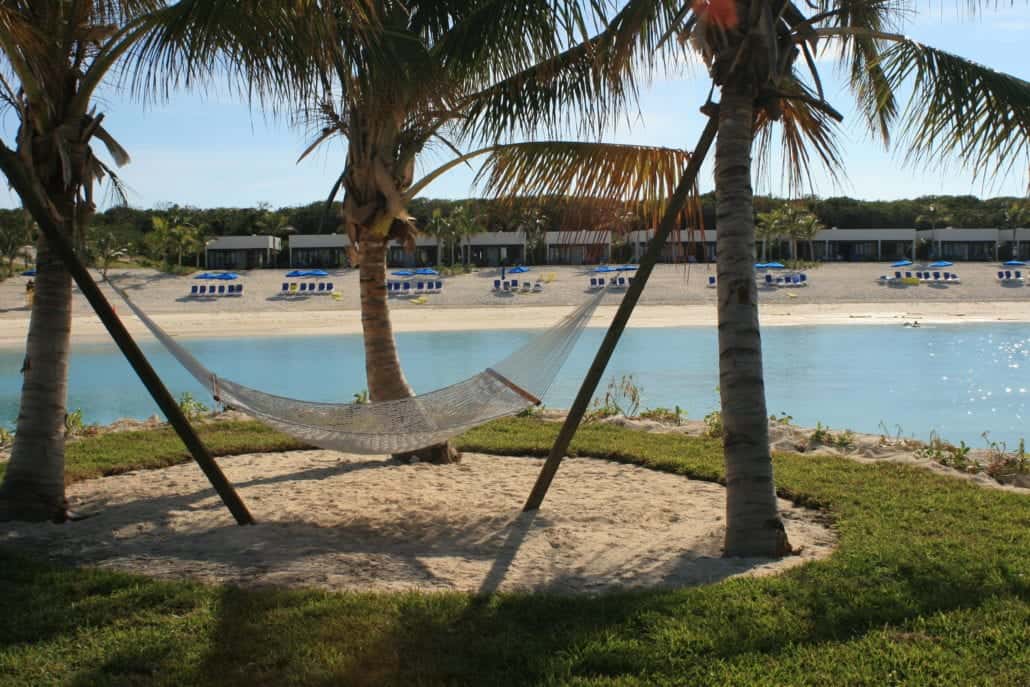 The last stop was Nassau, where I stayed on the ship until early afternoon (thus bypassing the early-morning crush at the gangway) before wandering over to what may be my new favorite bar. Tucked off to the side of the always-popular Senor Frogs is a sign for the Never Say Never Again Bar & Grill. Follow the boardwalk and you'll wind up at an uber-cool little over-the-water hot spot. The place ain't cheap, but the cocktails and food were top-notch, and the view is what I guess we're now supposed to call "Instaworthy."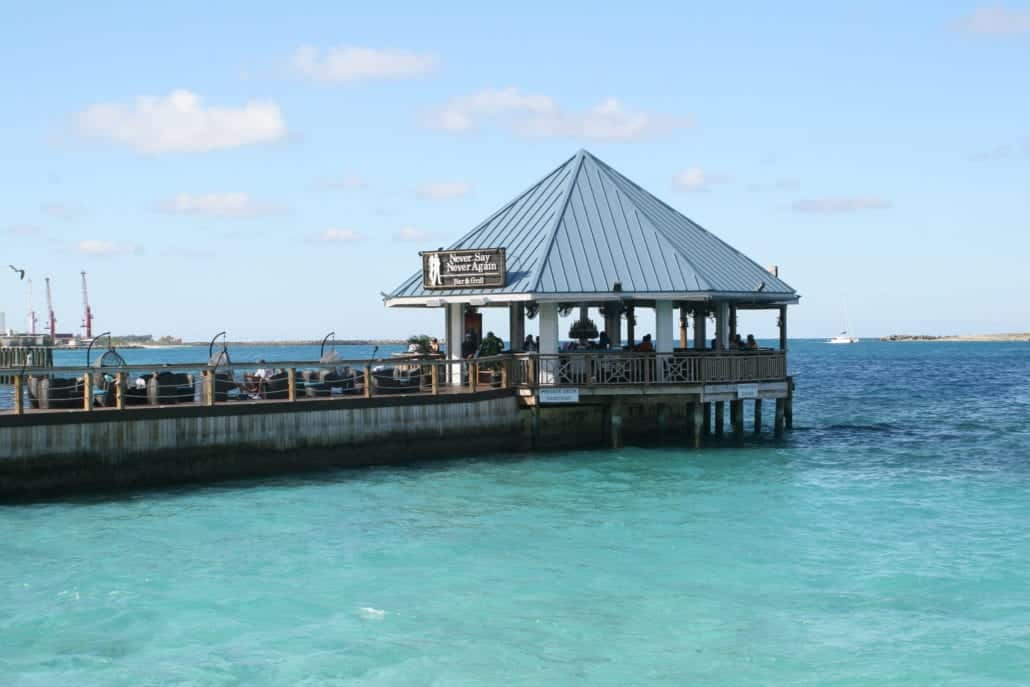 The final two days of the trip were sea days, which I love. Not because it gives me a chance to run around the ship doing everything I hadn't yet gotten to, but exactly the opposite. I try to take those last two days to slow things down, drink everything in and stuff as much into my memory banks as I possibly can. You know, the way one does to help get you through the long, boring days until the next cruise.
Amazing Food, Not-So-Amazing Service
As you may know, when you book a Norwegian cruise, you generally get to pick a few perks — free beverage package, specialty dining, etc. How many you get to pick depends on the category stateroom you book (or the sale they happen to be running). In my case, I'd booked a balcony guarantee (which was a little scary, as you have no clue where they're going to put you). I wound up in a great balcony on deck 13, toward the front of the ship. Perk-wise, I was allowed to choose two, so I went with the drink package (as I always do) and the specialty dining (as I almost always do). This gave me three nights in specialty restaurants.
However, because I happen to be lucky enough to be Platinum with Norwegian, I also got two more nights of specialty dining. This meant that five out of the seven nights, I could eat in the for-fee venues. So which did I choose? I did Cagney's Steakhouse two nights, Los Lobos (think fancy Mexican food), Food Republic (fusion tapas) and Q (bar-b-que).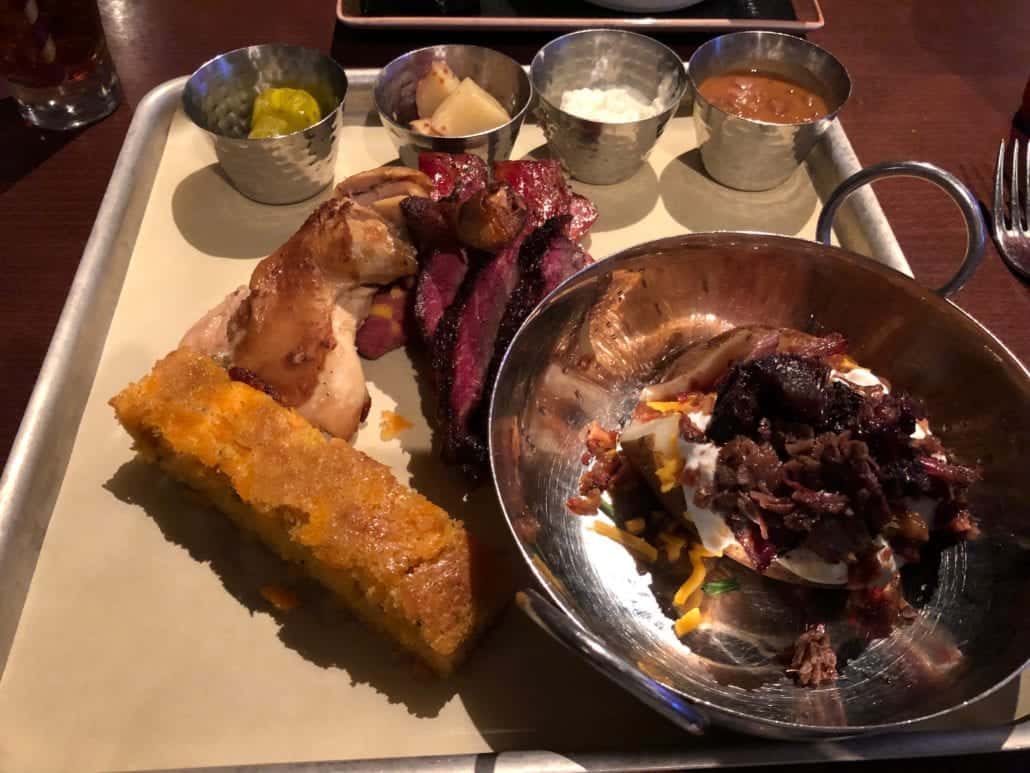 Each was fantastic. Yes, I'm still bitter that they took the pork belly off the menu at Cagney's, but the thick-cut bacon appetizer is a pretty good alternative. And, because I was dining solo, I really should have asked for half-orders on some of the Food Republic selection (does any single human need to eat 20 tempura shishito peppers? Having done so, I can assure you the answer is a resounding "no.")
Each also, however, had some pretty significant service issues, as did the Manhattan Room (the main dining room I ate at the other two evenings). While I heard a whole lot of people complain that they either couldn't get into restaurants or had long waits, that wasn't an issue for me, likely because as a solo diner, it's a whole lot easier to squeeze me in than a party of six.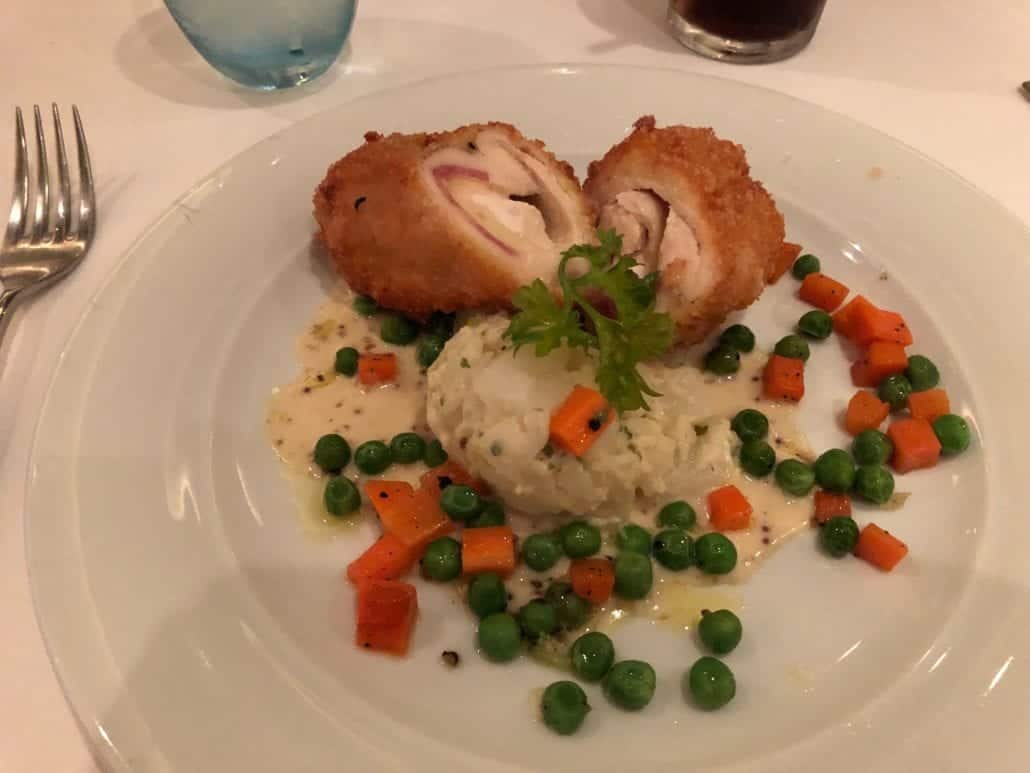 What I did experience, however, was incredibly long waits between courses. It was the kind of thing that made me glad I was eating alone. Why? Because I had my cocktail and my kindle, so I was perfectly fine. But when you're with people, at a certain point, the commenting about the service begins, and then comes the complaining. If you're like me, you probably organized the whole trip, so you start to feel guilty that your travel companions are experiencing bad service, and that's just an awful feeling.
In discussing the service issues on Facebook, someone commented that they'd have gone down to Guest Services and demand that the automatic gratuities be removed from their bill. Frankly, I find that idea repulsive. If anything, I tend to tip more as long as the bad service seems caused not by incompetence on the part of the staff, but bad decisions made by corporate. And that was definitely the case here. There were far too many servers doing their absolute best under difficult-at-best circumstances.
Making Excuses
Now, I love cruising more than just about anything, but I don't want to be a cruise apologist. You know, the type of person who reads a comment saying "I had ground glass in my steak" and responds, "How do you know that's not the way the chef tenderizes the meat?" I do, however, have a couple theories as to why service was so bad this week.
For one thing, this was a fully sold-out Thanksgiving week cruise, which meant a lot of families (and a whole lotta kids). Because many people were traveling with their extended families, this meant there was an unusual number of large parties trying to get seats together for shows or get dinner reservations. We're talking tables of 12 or more. Ask anyone who has ever worked as a waiter, and they'll tell you nothing screws up the pace of a dining room like a bunch of large parties.
Another thing which I believe majorly impacted service on this particular trip was the fact that Norwegian Encore had just been introduced. Whenever Norwegian introduces a new ship, they pull some of the best people they have from other vessels in order to properly train the new ship's staff. I experienced this exact same thing on another Norwegian ship when Bliss was being rolled out.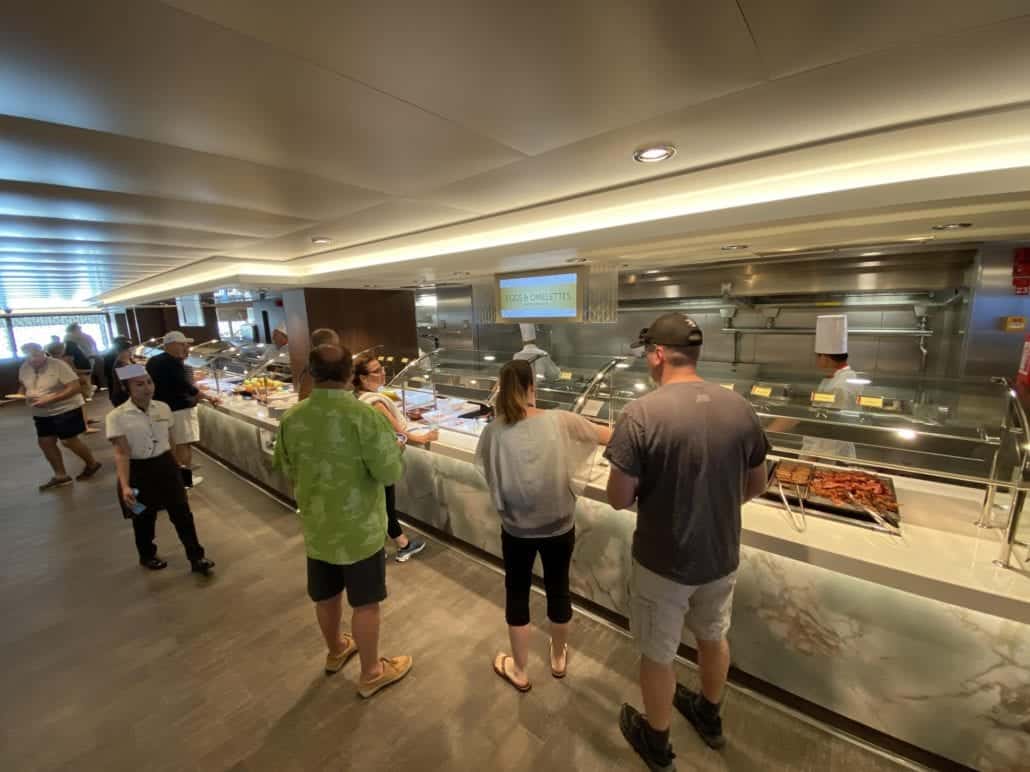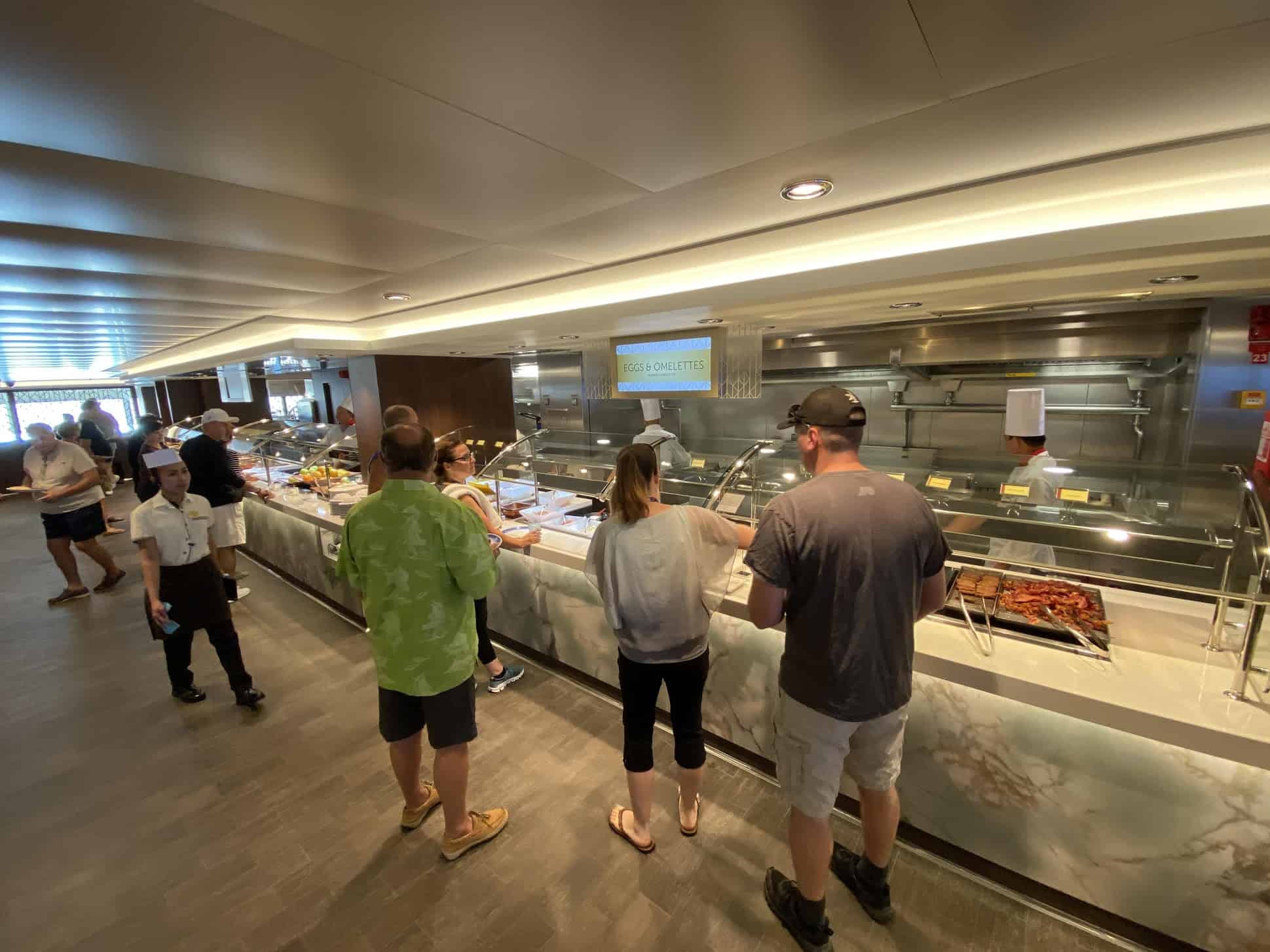 Finally, there was the illness I mentioned at the top of this story. Not only did it impact a number of passengers on the previous sailing, but some staffers were felled as well. This added to the short-staffing problem, and also meant that some people were doing jobs they'd never done before.
The bottom line, however, is that service was not good, overall. Based on the comments posted in the awesome Facebook page devoted to this trip, I would not want to be the person at NCL reading the feedback from passengers who sailed Thanksgiving week.
The Best Thing About The Entire Cruise
I'm generally the type of person who doesn't notice when things go wrong, instead I'm simply happy to be on a ship. So the various bumps we encountered over the course of the seven days were mostly like water off a duck's back for me. Instead, I was focused on the ship itself which is, simply put, incredible.
It's impossible to talk about Norwegian Bliss and not mention the Observation Lounge. Massive kudos to Norwegian for dedicating so much space to this beautiful oasis of tranquility which is, in essence, a non-revenue generator. They easily could have used this space to shove dozens of additional staterooms onto the ship, but instead gave passengers a place to relax, take in the views, have a drink and enjoy.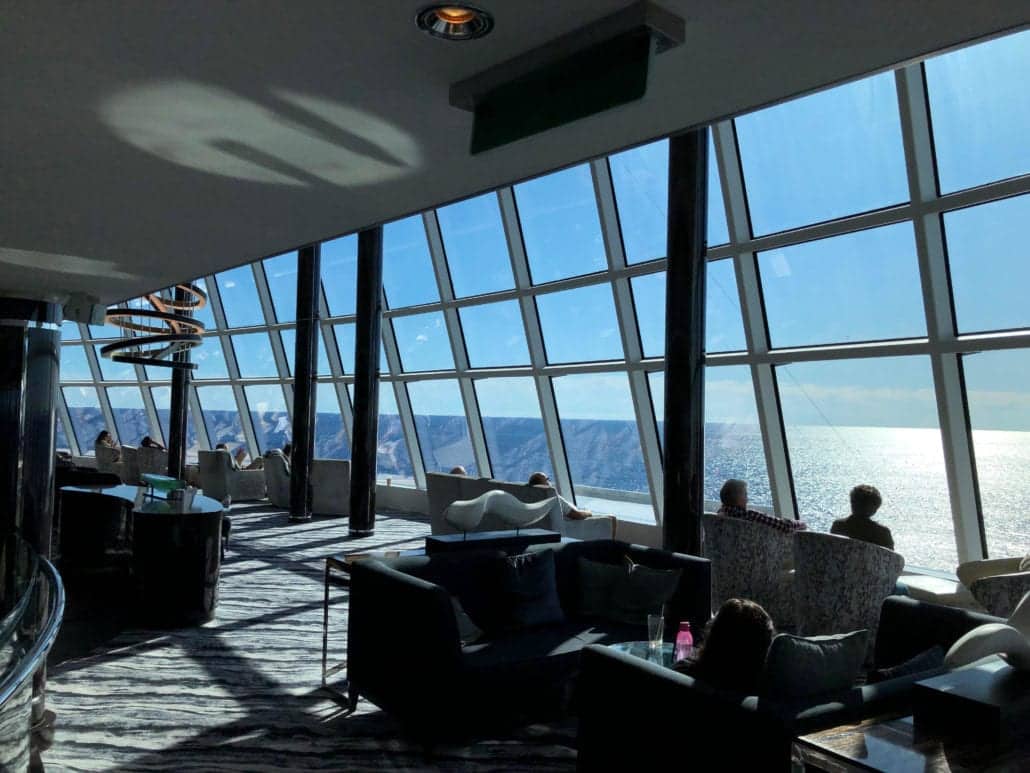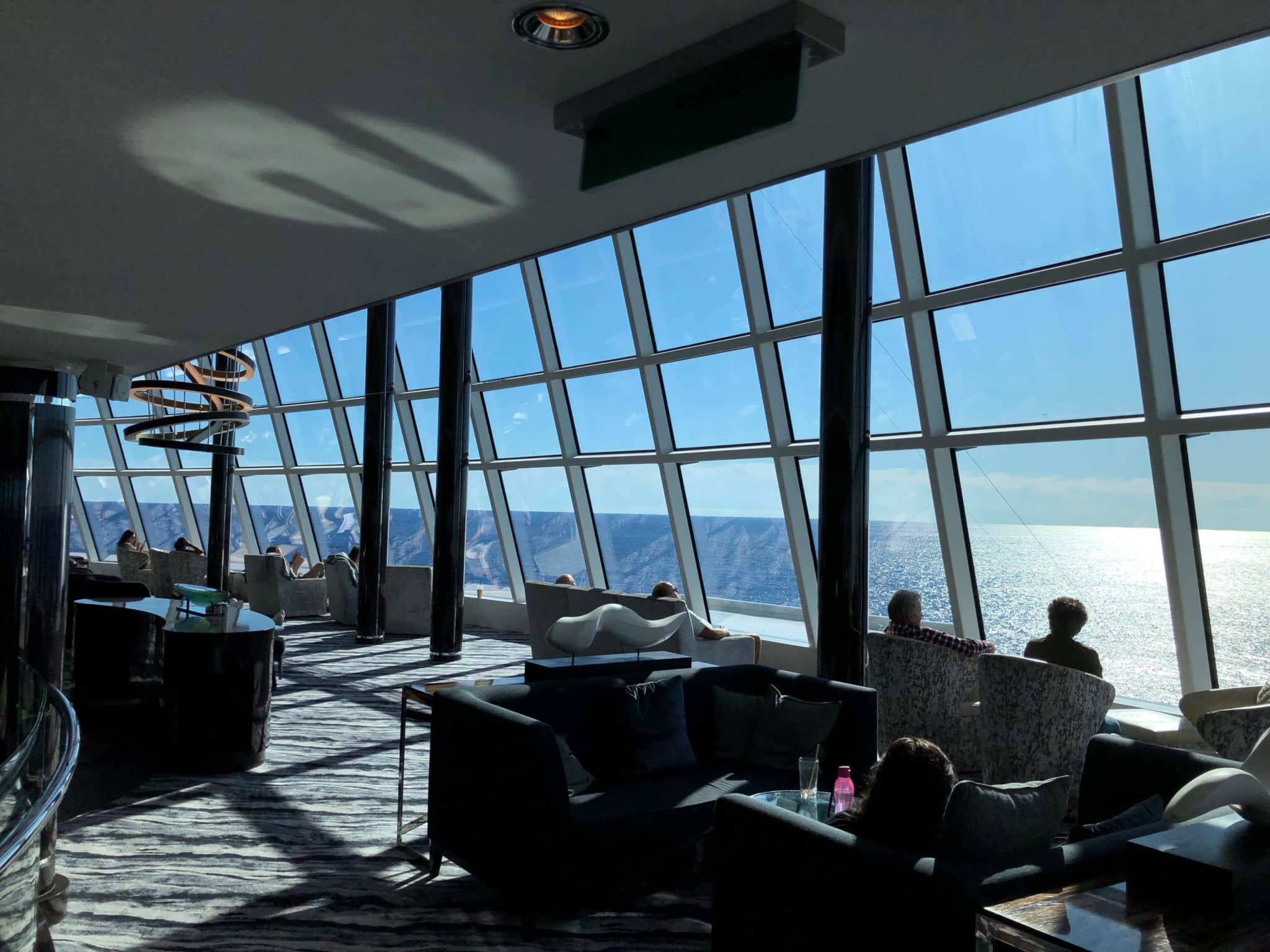 The Observation Lounge, like the rest of the ship, is an indication of the new direction Norwegian is clearly trying to take. It's subtle, but if you've been paying attention, they're obviously moving a bit more toward the upscale side of things. Everything from the artwork on the walls to the decor of the staterooms is just a bit, for lack of a better word, classier than on some of their previous ships.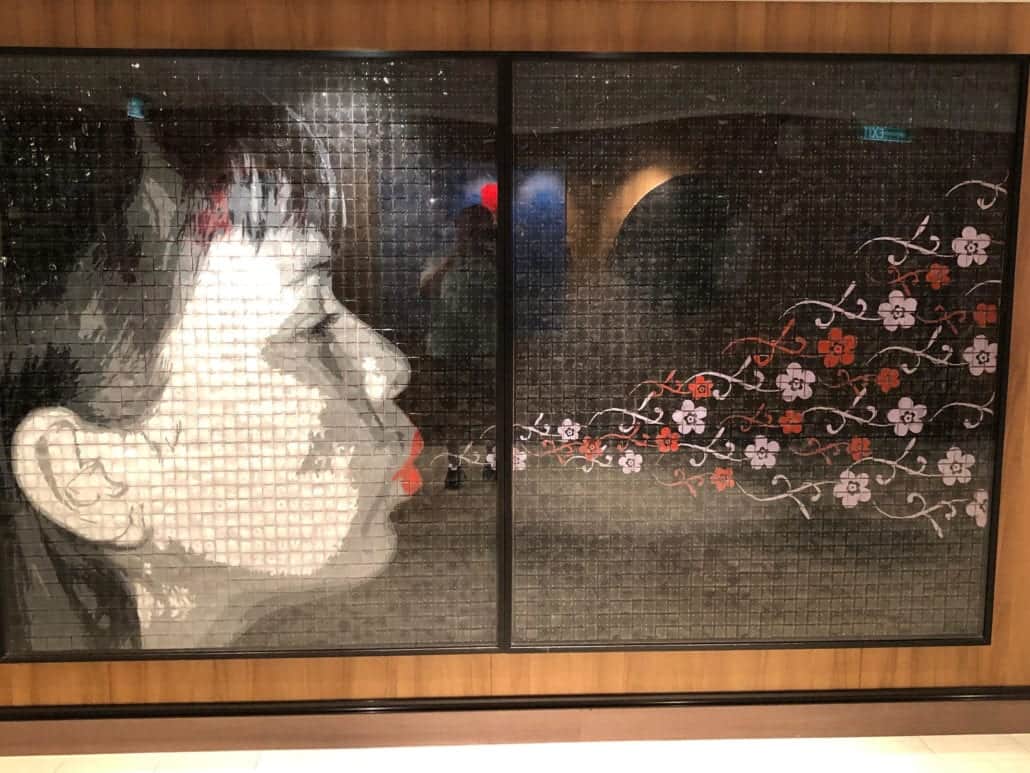 To be sure, this is not a fluke. Look at the newly-introduced Encore, where La Cuchina — sort of a family-style Italian restaurant — has been replaced with Odna, a trendy venue aimed at a more sophisticated palate. Given that their next ships — the Leonardo class — will be smaller than the Breakaway and Breakaway-Plus class, it will be interesting to see which venues make the cut and how this trajectory is continued.
Another area in which this ship excelled was entertainment. I'm still kinda blown away by the fact that Norwegian somehow managed to land the show Six: The Musical months before it has had its Broadway debut. This show won't be a hit with everyone. (Exiting the theater, one older cruiser grumbled to his wife, "If this is what Broadway's coming to, we're all doomed.")
It's loud, a tiny bit crass in places, but it's also fun. It's worth mentioning that the cast for this show is top-notch. Since coming home, I've listened to the Original Cast Recording (of the London production) and can't help wishing I could get the
Bliss
cast's version instead. They were that good.
The other big production on this ship is Jersey Boys. Just stop and think about that for a second: This ship has not one but two Broadway shows on board, both included in the price of the cruise fare. Remember how I said a minute ago that Six wouldn't be for everyone? Well, neither is Jersey Boys. I saw it on Broadway and, while the Bliss cast was phenomenal (they performed during the opening night's show previewing our entertainment for the week), it's just not the kind of show I feel the need to see twice.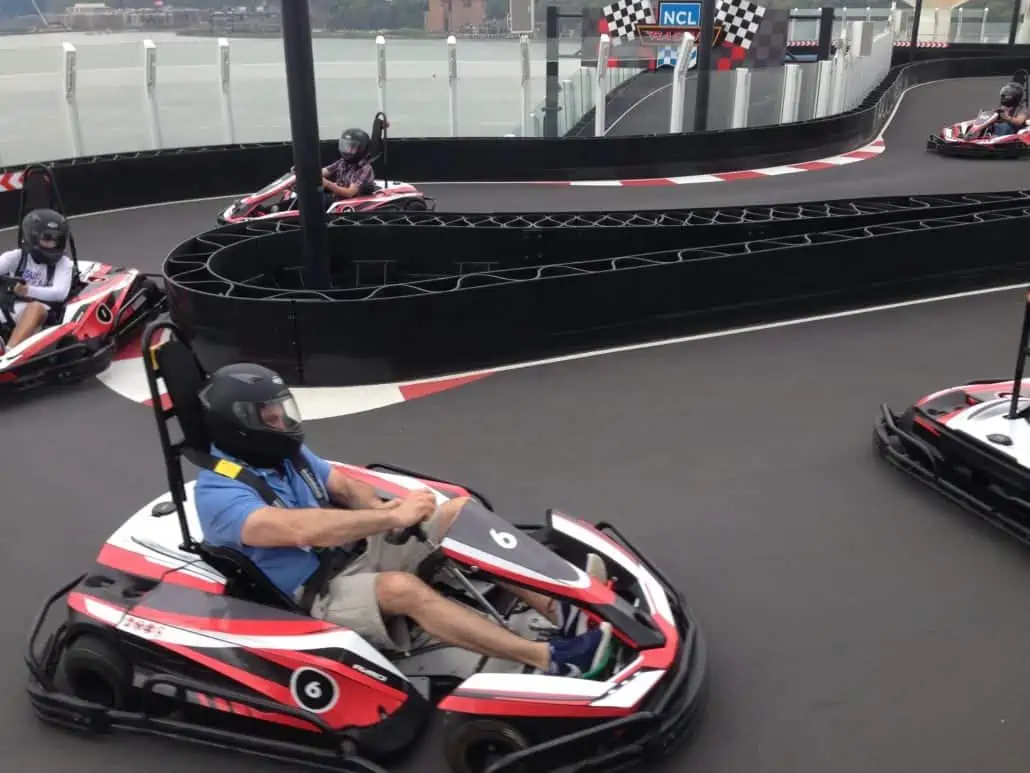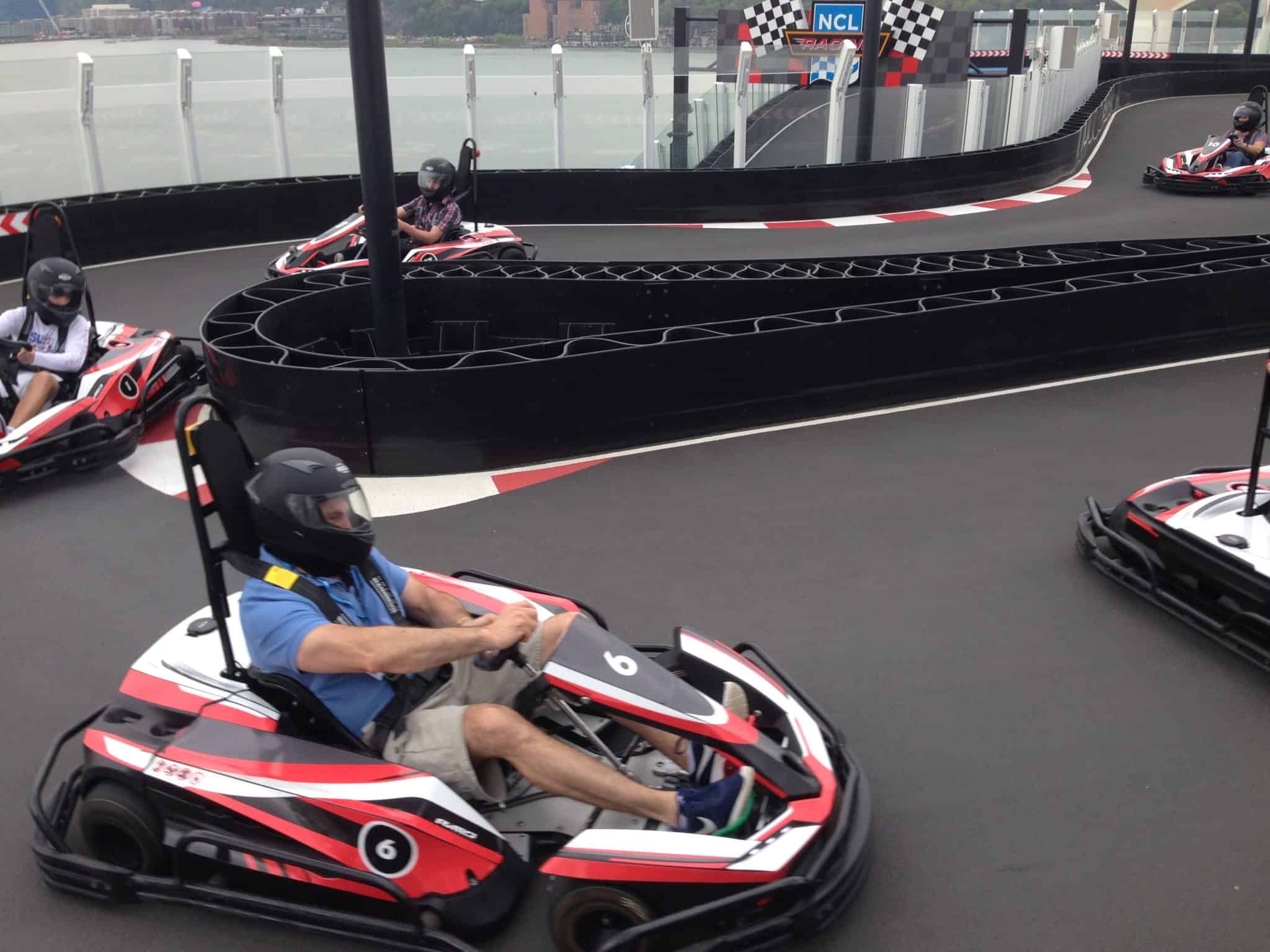 For many, the top-deck go-karts and laser tag arena are big draws, but having done them both before during the initial Bliss media tour, I passed. They were, however, very big hits among my fellow cruisers.
A tip, however: If you want to buy one of the weekly passes for the go-karts, don't hesitate, because they sell very, very few of them, and they sell out very, very quickly.
There is also a very small, very poorly designed mini-golf course on the aft of the ship which, frankly, feels more like an afterthought than anything else. On the other hand, the ship's two adults spaces — the fee-free Spice H20 and the $209-per-person Vibe Beach Club — are each wonderfully appointed.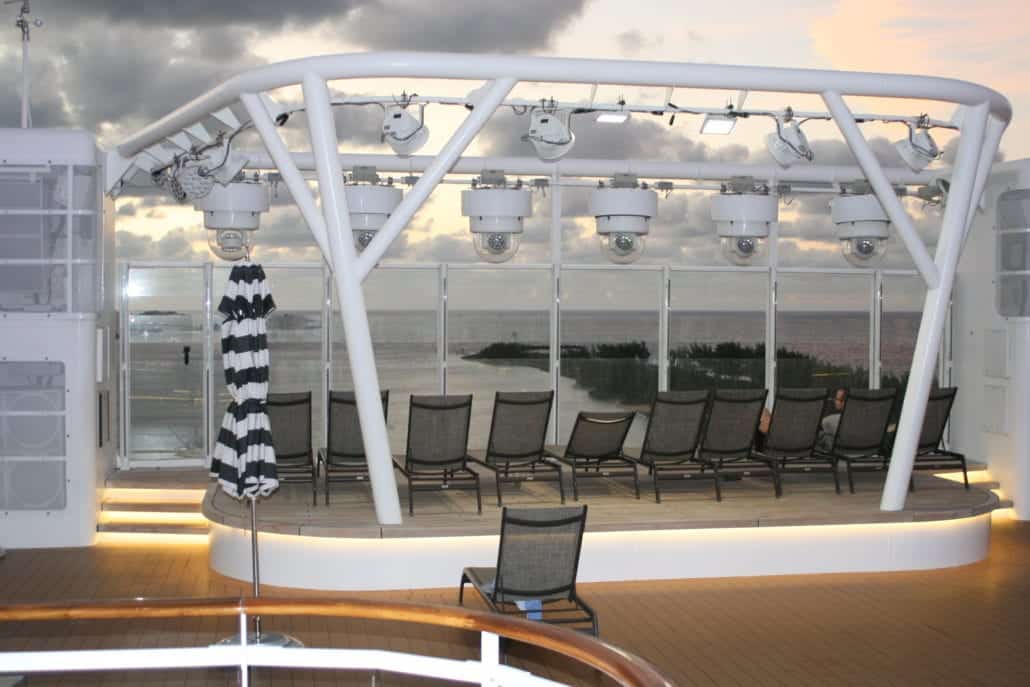 In the case of Spice H20, you'll get better views from that space on this ship than will be found on other ships of this class. Why? Because they've replaced the ginormous screen which looms over Spice H20 on other ships with a wall of windows, which makes an incredible difference. Why stare at a screen showing you pictures of the ocean when you can look at the real thing? This did, however, result in a lot of the themed parties taking place on the pool deck (in order to make use of the large screen) as opposed to Spice H20, and the energy levels just never seemed to spike the way they do in the adults-only space.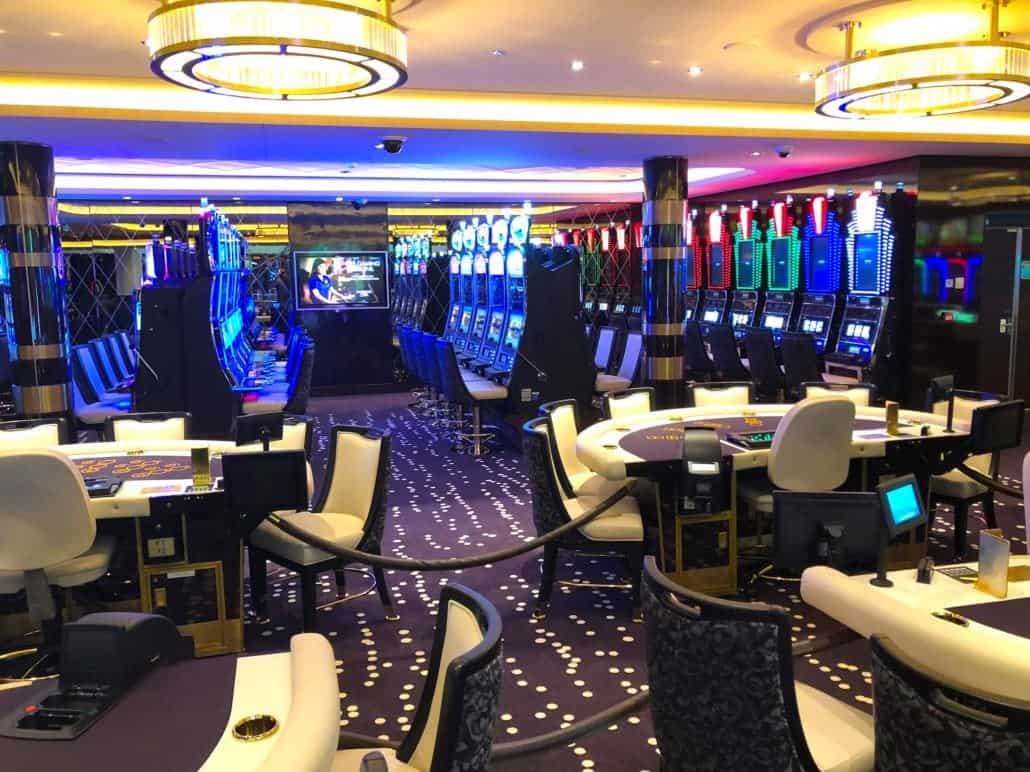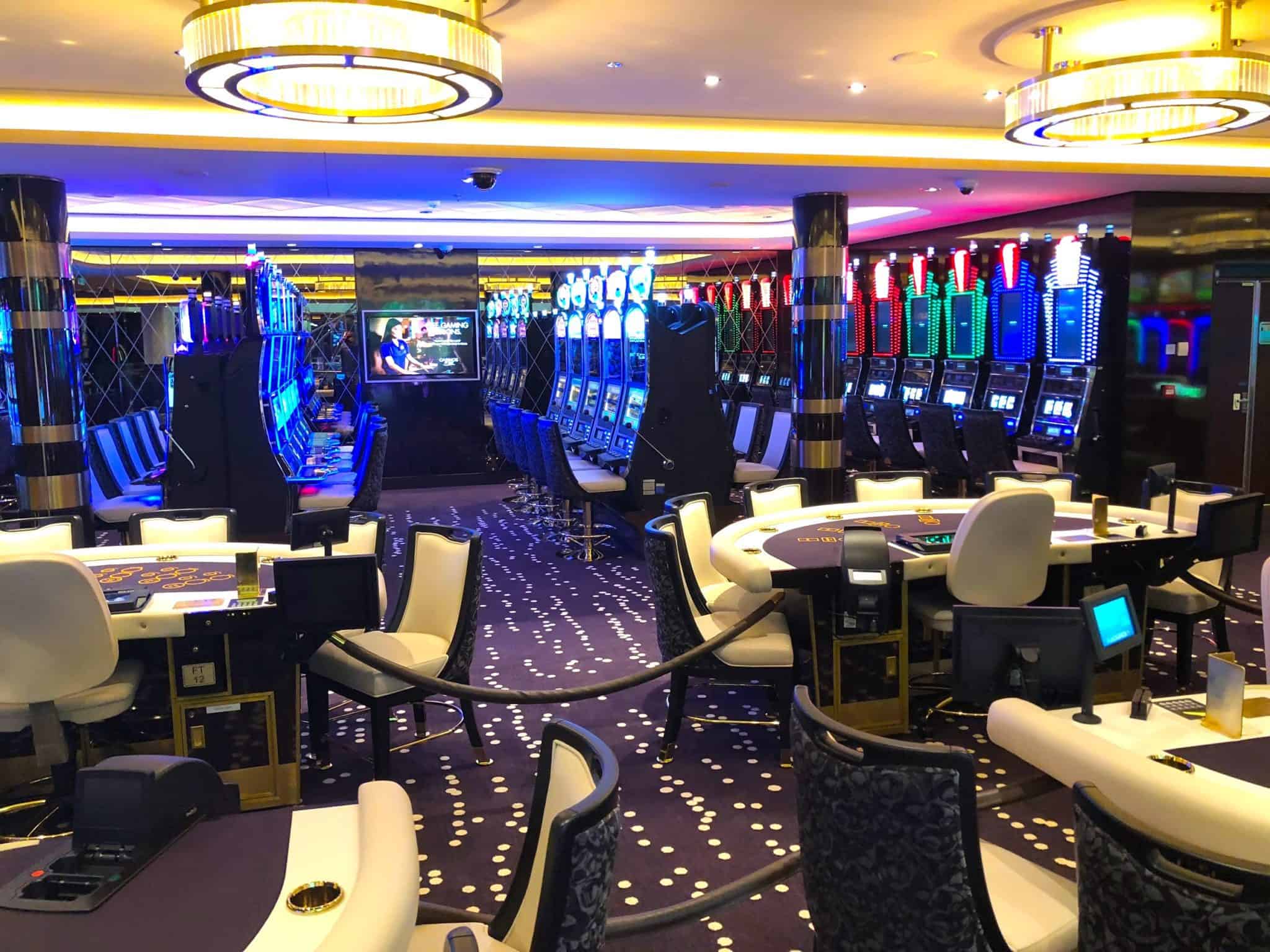 A few other things to know: The casino is spacious, and has a large, glass-enclosed smoking section. The casino's Skyline Bar is much smaller on this ship than on others, with the bandstand and dance floor replaced by — what else? — revenue-generating slot machines. Smokers were, overall, not thrilled with the extremely limited areas in which they could puff. (Basically, the smoking section of the casino, if they were playing, or a small area in Spice H20.)
Final Thoughts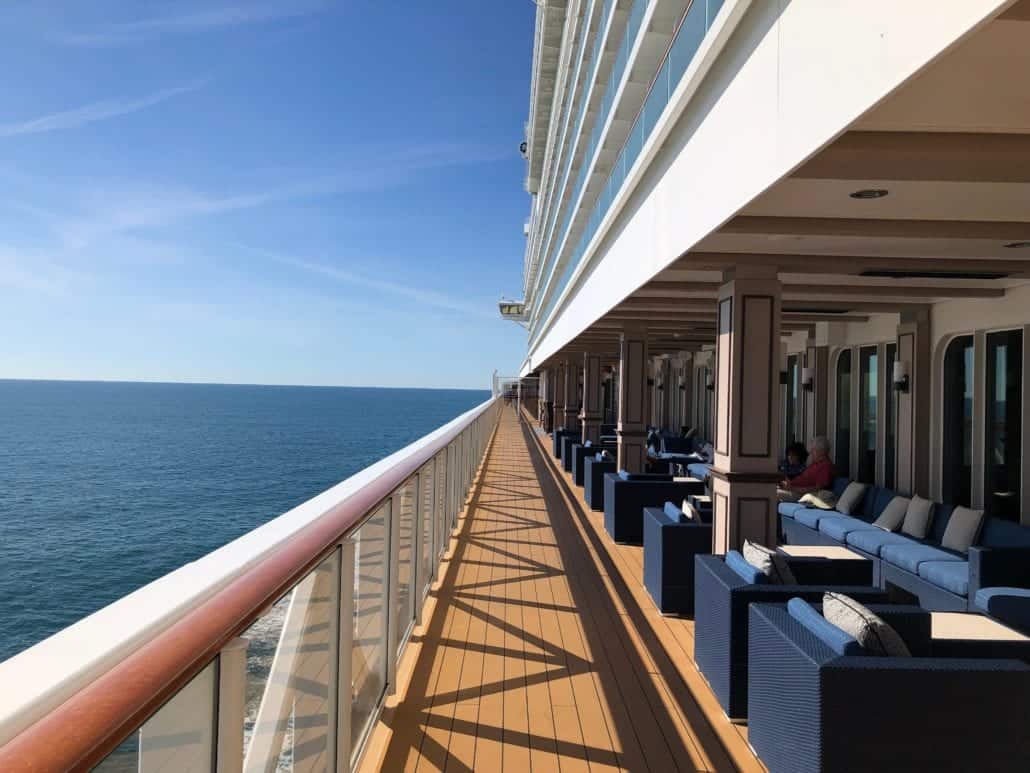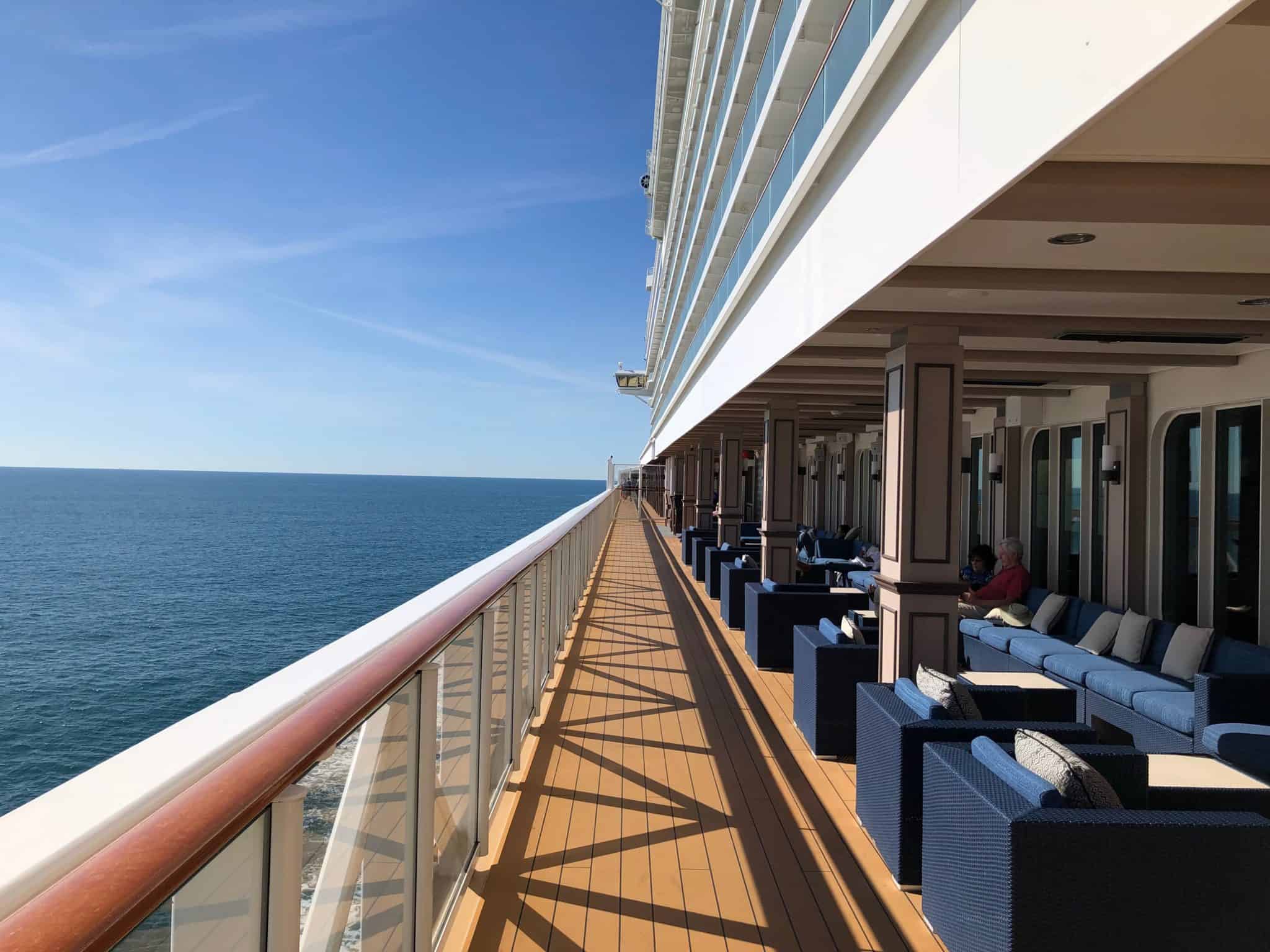 The Norwegian Bliss is, without a doubt, an absolutely gorgeous ship. Service issues aside (not that they were minor), this was an amazing week on a fantastic ship. I always say that for me, it's about the journey, not the destination. So I judge each ship by whether or not I would sail her again if I knew I'd be staying onboard the entire time. With Bliss, thanks in large part to the Observation Lounge and the killer entertainment options, I'd definitely say yes.