After many delays, the first vessel from The Ritz-Carlton Yacht Collection has finally reached another construction milestone.
Evrima set out on her sea trials this week, and they were successfully completed. On Facebook, the cruise line said "We are thrilled to announce that our inaugural yacht, Evrima, has reached the key milestone of sea trials this week. This occasion brings us one step closer to welcoming our first guests."
The 26,500 gross ton, 298-guest vessel can be seen in this video of the sea trials, which was also posted to the brand's social media pages.
Evrima Sea Trials from Ritz-Carlton Yacht Collection on Vimeo.
Highlights of Evrima will include Southeast Asian restaurant Talaat Nam, al fresco Mediterranean restaurant Mistral, the aft Marina at the water's edge with water toys and the Marina Terrace above it, an infinity pool, spa with sauna and steam room, and a dedicated space for kids.
MORE: Carnival Reveals New Zone, The Gateway, For Carnival Celebration
The Ritz-Carlton Yacht Collection touts itself as being an all-inclusive cruise line. The fare will include premium beverages, room service, gratuities, access to a concierge, wifi, and access to non-motorized watersports.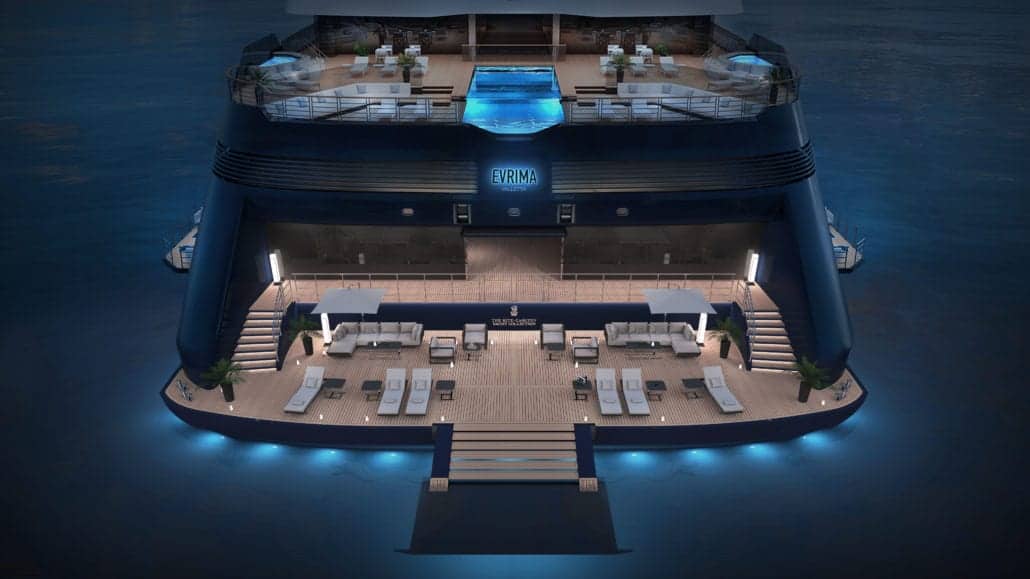 Evrima is the first of three custom-built yachts that The Ritz-Carlton Yacht Collection has on order. It was originally scheduled to debut in early 2020, but the launch was delayed several times due to the pandemic.
The next two ships — called Ilma and Luminara — will be much larger than Evrima, coming in at 46,000 gross tons and holding 456 guests each. They're expected to debut in 2024 and 2025.
READ NEXT: Several Norwegian Escape Cruises Canceled For Dry Dock