Royal Caribbean Group's Chairman and CEO Richard Fain provided a video update to travel partners this week about what his company is doing to get ready for a return to cruising.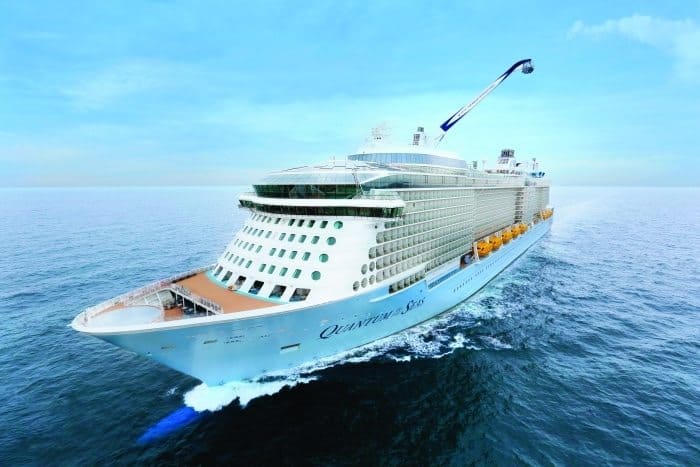 The company — which includes  Royal Caribbean, Celebrity Cruises, Azamara, and Silversea Cruises — has, like the rest of the industry, been under a no-sail order since March.
But last week the U.S. Centers for Disease Control let the no-sail order expire. This does not, however, mean that ships can simply begin sailing again.
Instead, a whole new set of guidelines, known collectively as the "conditional sail order," were put into place. While these new guidelines set up a series of conditions that must be met before ships can again take on paying passengers, it is the first step toward the industry getting back on its feet.
Explained: CDC's Conditional Sail Order for Cruise Ships
In Fain's video, which can be viewed in its entirety below, he offered more details about not only the CDC's conditional sail order, but how this would impact the return-to-sailing timeline overall.
The Roadmap To Cruising Again Includes:
The crew needs to be trained in the new procedures within the conditional sailing order.
Get crew safely back to the ships which include multiple negative tests — before they leave home and when they arrive at the homeport. After that, they will have to go through a quarantine period.
Royal Caribbean will have to reposition its ships, update its certifications, provision them with food and supplies, make physical modifications onboard to support physical distancing, and upgrade the medical care facilities onboard.
Fain emphasized that one of the most significant steps will be a series of trial sailings "where will road test all of our new protocols using employees and volunteers to stand in for other guests."
READ: The First Cruise Ships To Sail and Who Will Be On Them
He added that at every step of the process — both before ships sail and once they've begun doing so with passengers — the protocols being in place might change. The CDC and the cruise lines will be working hand-in-hand to make sure that at the end of the day, everyone is as safe as they can possibly be.
READ: Royal Caribbean Gives Glimpse of the 'New Normal' of Cruising
The company recently pushed back its return to cruising from December 2020 to January 2021, excluding those sailing from Singapore. Cruises to nowhere from Singapore aboard Quantum of the Seas are still scheduled to begin on December 1.
Watch the Royal Caribbean Video