Royal Caribbean has halted Blue Lagoon Island shore excursions in Nassau, Bahamas, following the death of an elderly American guest in a boat capsizing incident.
The company temporarily suspended the popular tour on Wednesday, pending further investigation and safety reviews.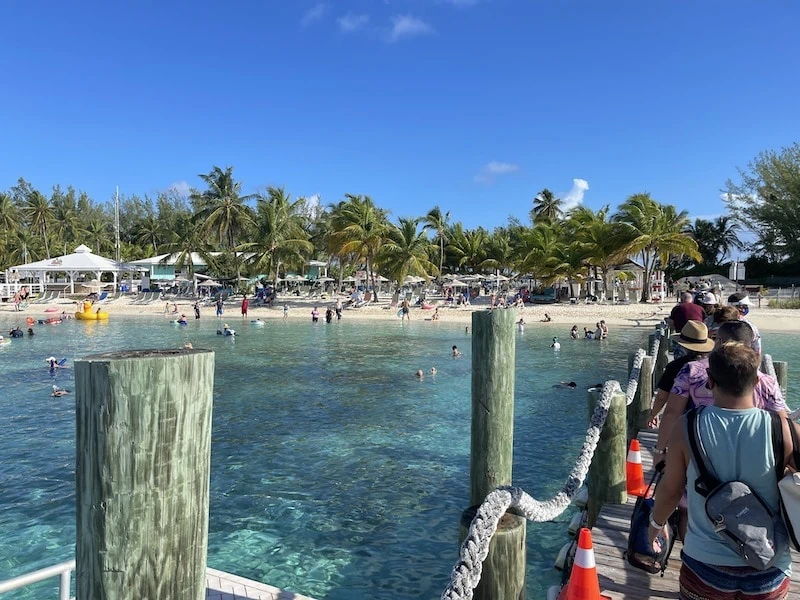 Cancelled through November 23
In a notice to guests booked on future excursions, the cruise line said, "We're currently working with authorities to evaluate a boat incident that took place during a shore excursion. In light of this incident, we have decided to cancel all Blue Lagoon tours through November 23, including your Blue Lagoon Island Deluxe Beach Break."

"We're sorry for any inconvenience caused by this. Please know your safety is our top priority."
Royal Caribbean has processed full refunds for all guests with affected shore excursion bookings.
Details on the Blue Lagoon Accident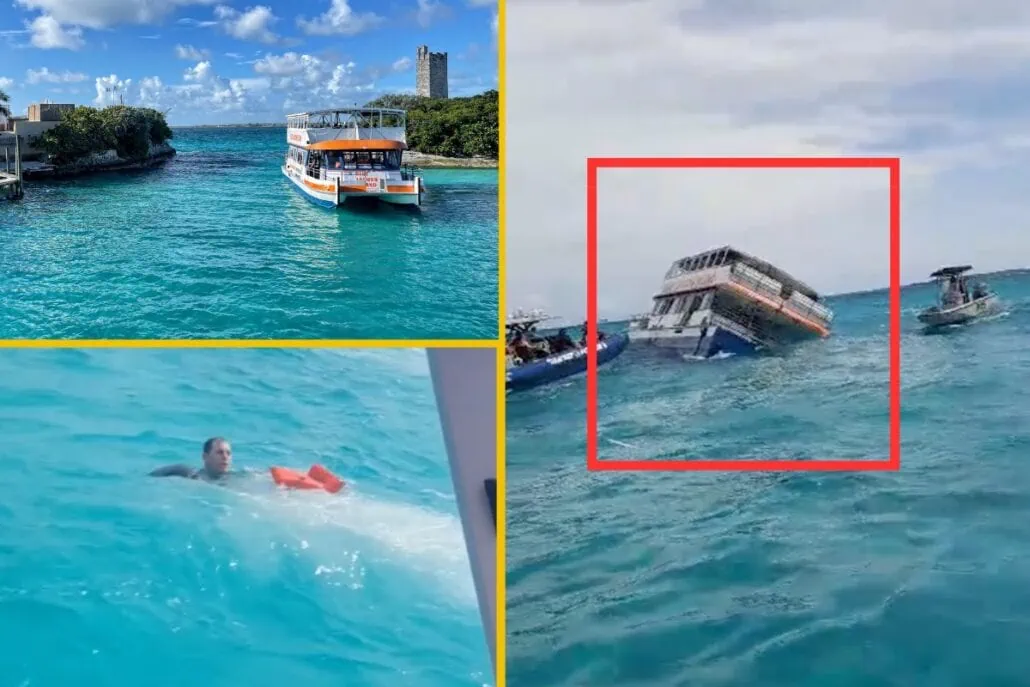 The Royal Bahamas Defense Force said the vessel, operated by Blue Lagoon Island, began taking on water after being hit by waves. It started to list dramatically, and passengers were told to quickly move up to the upper deck and put on life jackets.
Video footage showed passengers forced to jump into the water. Luckily, the boat wasn't completely submerged due to the shallow water. The double-deck pleasure craft was carrying more than 100 people.
Blue Lagoon Island is a popular shore excursion with cruise ship guests that offers relaxing beach time and interactions with dolphins, sea lions, sharks, and stingrays.
Although cruise lines actively promote and sell shore excursions, all local operators are independently run businesses.