Get ready, cruisers, because it looks like 2018 will kick off another round of gratuity increases. This week, Royal Caribbean's website indicated that as of January 2, 2018, the daily gratuity charge will go up $1 per person per day. And if there's one thing history has shown over the past fear years, it's that when one of the major cruise lines raises the rate, the others soon follow.
Royal Caribbean's Gratuity Increase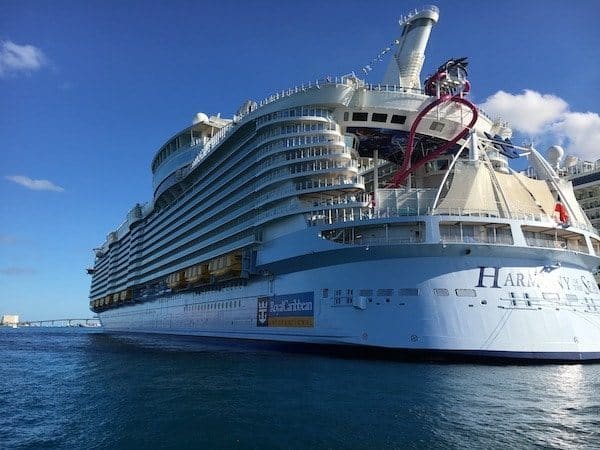 Although we'd been hearing rumbles for the past few weeks that the change was coming, it became official when a note on Royal Caribbean's website confirmed that the new rate will go into effect as of January 2, 2018. The statement says that as of that date, the "daily gratuity amounts will increase by $1.00 per guest per day. Guests who book before January 2, 2018 can pre-pay gratuities before their sailing at the current rate. Guests who choose to pay gratuities onboard, regardless of when they book, will be subject to the new rates for sailings departing on or after January 2, 2018."
How Much You'll Now Pay
When the new rate goes into effect, guests will pay $14.50 per day unless they are staying in a suite, in which case the fee will be $17.50 per day. Royal Caribbean's official site goes on to say that, "the automatic daily gratuity is based on customary industry standards. Applying this charge automatically helps streamline the recognition process for the crew members that work to enhance your cruise."
While the charge is the industry norm, each time any line increases the gratuity charge, a new round of complaints arise from passengers. Many question why the cruise lines don't simply fold the total gratuity charge into the total cost of the cruise, thus preventing the inevitable outcry.
Royal Caribbean last raised the gratuity rate in 2016, at which point the daily charge was increased by 55-cents per person, per day. As always, Royal says that any passenger who "does not receive satisfactory service" can visit guest services and alter the amount paid (or have the gratuities removed entirely).
Will Other Lines Raise Their Rates?
Keep your eye on competing lines to see if they follow suit by raising their gratuity rates. Norwegian Cruise Line, for example, currently charges $13.50 per per person per day, which is the same as Royal's non-suite rate. But it's worth noting that only a few months after Norwegian adjusted their rates to this level (via two separate increases in 2015), Royal raised their rates to match. Could a reverse situation occur here, with NCL this time following Royal's lead? As for Carnival Cruise Line, they last raised their gratuities (to $12.95 per person per day for non-suite guests) in May of 2016.
Does the daily gratuity fee factor into your decision of which line to sail with? Should the fee be folded into the total price of your cruise?