If you want to stay in Royal Caribbean's most expensive suite — not to mention the most expansive — you should definitely plan on raiding the Christmas Club account.
Priced at around $75,000 a week, the Ultimate Family Townhouse will be featured on the line's upcoming Icon of the Seas.
What does that kind of money buy you? Well, let's take a closer look!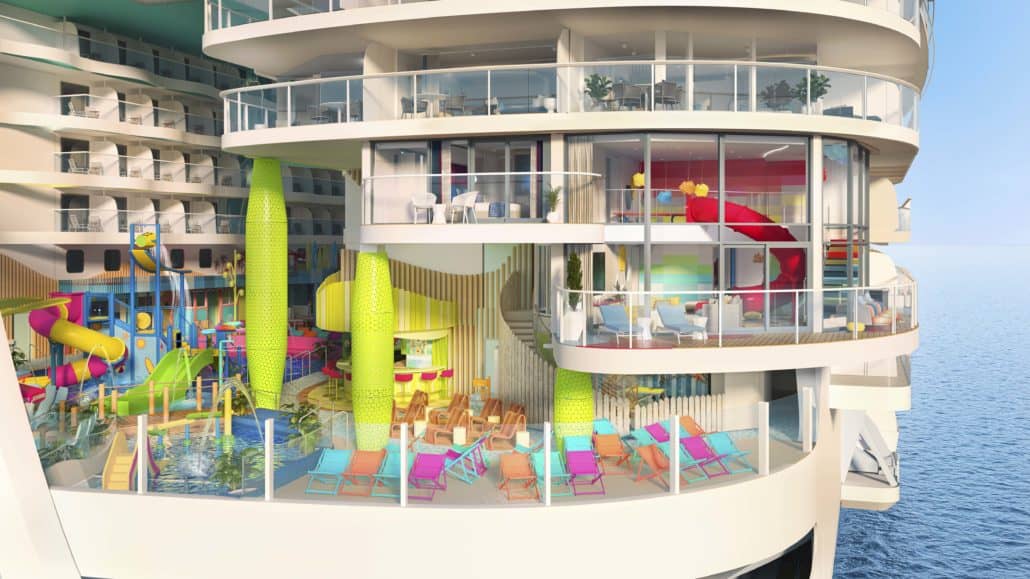 Welcome to the neighborhood
One of the most incredible things about the townhouse is its location: it is situated on the back of the ship (which means you can see killer wake views) and has a private entrance to Surfside, a brand new, family-friendly "neighborhood" on Icon of the Seas.
The entire area was created to give families a space where everyone can spend the entirety of the day together.
This includes everything from water features to a carousel, restaurants to pools, and even bars with adult and kid-friendly drinks.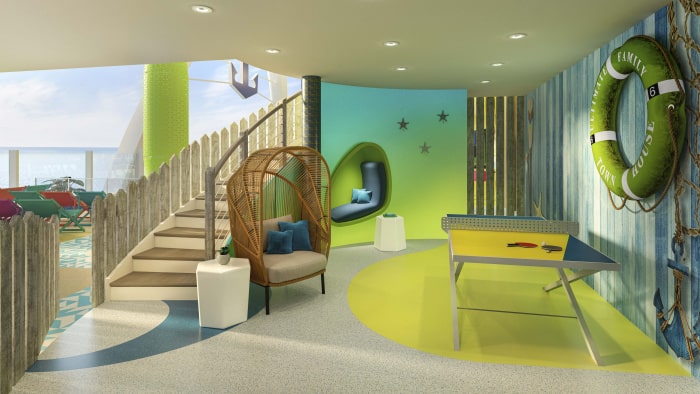 So what does this have to do with the townhouse?
Well, the ground floor of the suite features a large balcony — including a ping-pong table — surrounded by a white picket fence. Guests here can open a gate on that fence and walk directly into the heart of Surfside.
Room for an extended family
One of the first questions people ask about the suite is how many people it will hold. According to Royal Caribbean, the townhouse can accommodate up to eight guests.
The biggest part of the suite is the living area (see the picture below), and the balcony spans around 400 square feet.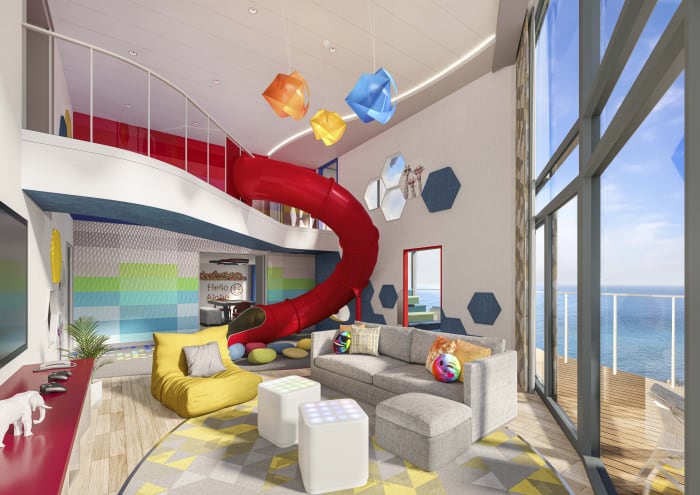 MORE: 12 Things to Know Before Sailing Royal Caribbean
This level also features a movie room with a popcorn maker and karaoke machine. Plus, there's a monster-themed daybed suitable for everyone.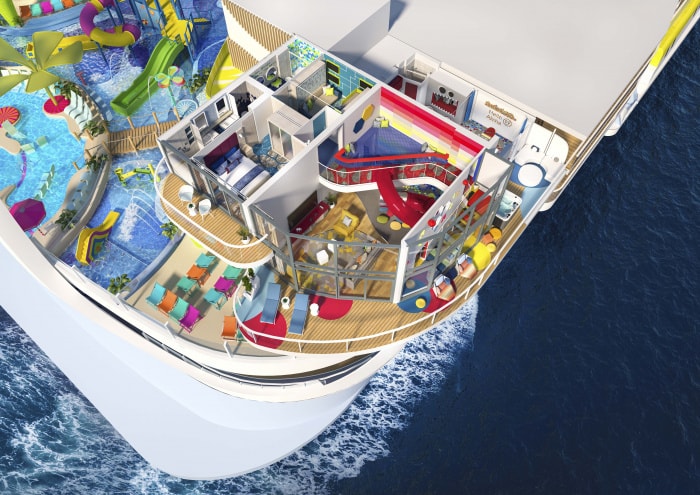 The top-level features two bedrooms. The first one is the master bedroom, with a king-size bed, double vanity, and a large shower.
The other one is a kid's room, where you'll find bunk beds and a separate bathroom with a tub perfect for post-play cleanups.
Additional amenities include Wi-Fi, drinks, and of course, a butler also referred to as "Royal Genies," aboard the ship.
Want to know more about the most expensive suite? Check out the video below!
READ NEXT: 11 Top Deck Cruise Ship Attractions