Planning your first Royal Caribbean cruise? We've been there before. Having now sailed with Royal Caribbean many times, we have learned a thing or two about planning a cruise with this cruise line. In fact, we have picked up a number of useful tips and tricks that can make booking and sailing with Royal Caribbean a breeze. So, before you venture off on your maiden Royal Caribbean voyage, here are 12 things you need to know.
1. They Have Six Classes of Ships
From the world's largest class of cruise ships, the Oasis-class, to the fleet's smaller Vision-class, Royal Caribbean has vessels in all shapes and sizes. The variety of ships means that there are cruises on Royal Caribbean sailing to destinations all over the world. It also means that not every ship comes equipped with all of the line's signature restaurants, onboard entertainment, and amenities (like rock climbing walls or the FlowRider surfing simulator). Review the different ship classes carefully to find the right one for your next trip.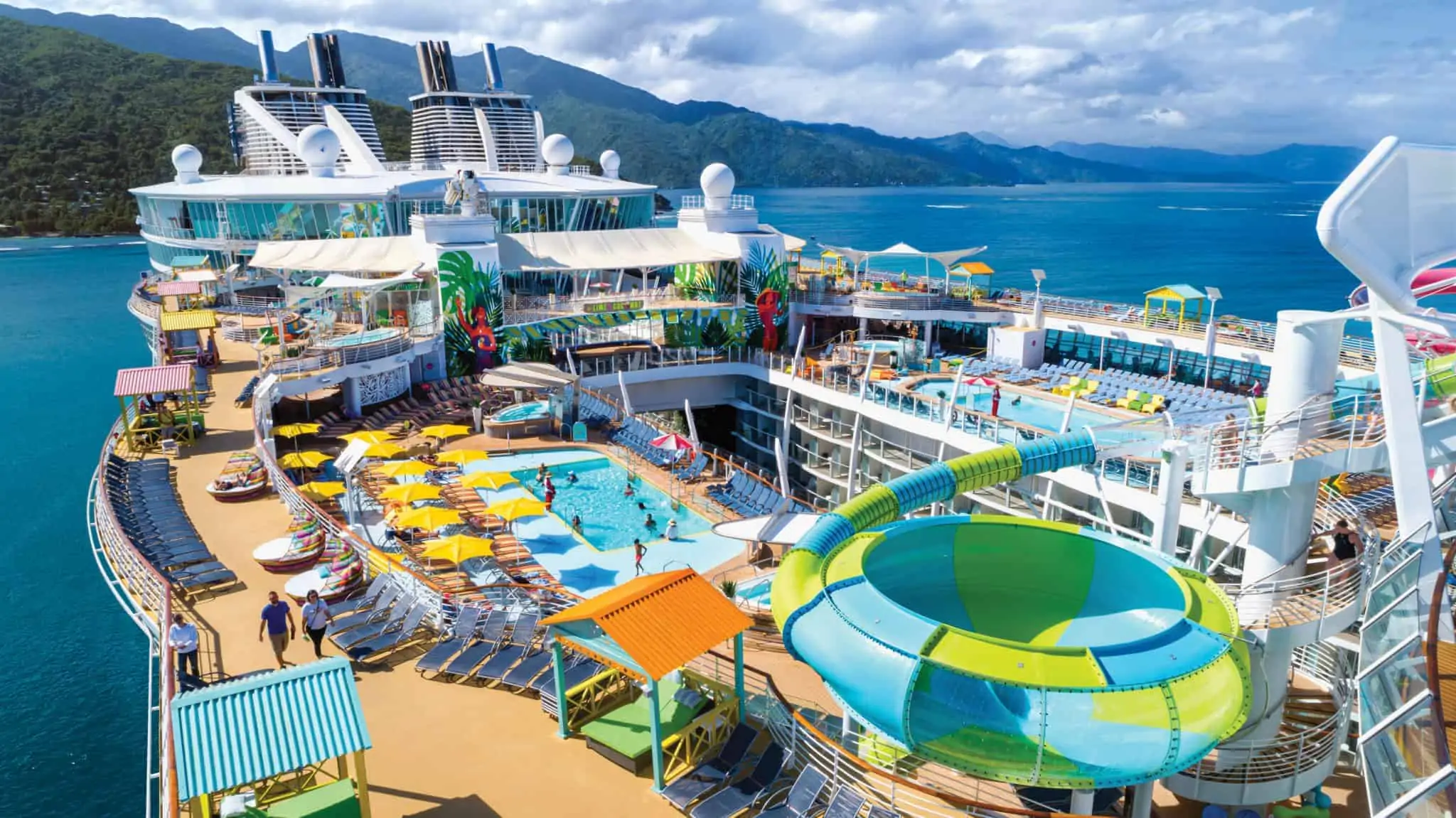 2. The Line Caters to Families
While there are plenty of couples on a Royal Caribbean cruise, the majority of cruisers will be families. These families will have plenty of amenities to enjoy including water parks, activities like bumper cars (on Quantum-class ships), and a dedicated kids' program known as Adventure Ocean. If you plan on taking the little ones, be sure to register them for the program as soon as you board. If you are sailing sans children, most ships offer a Solarium which is an adults-only retreat to let you escape from the rest of the families onboard.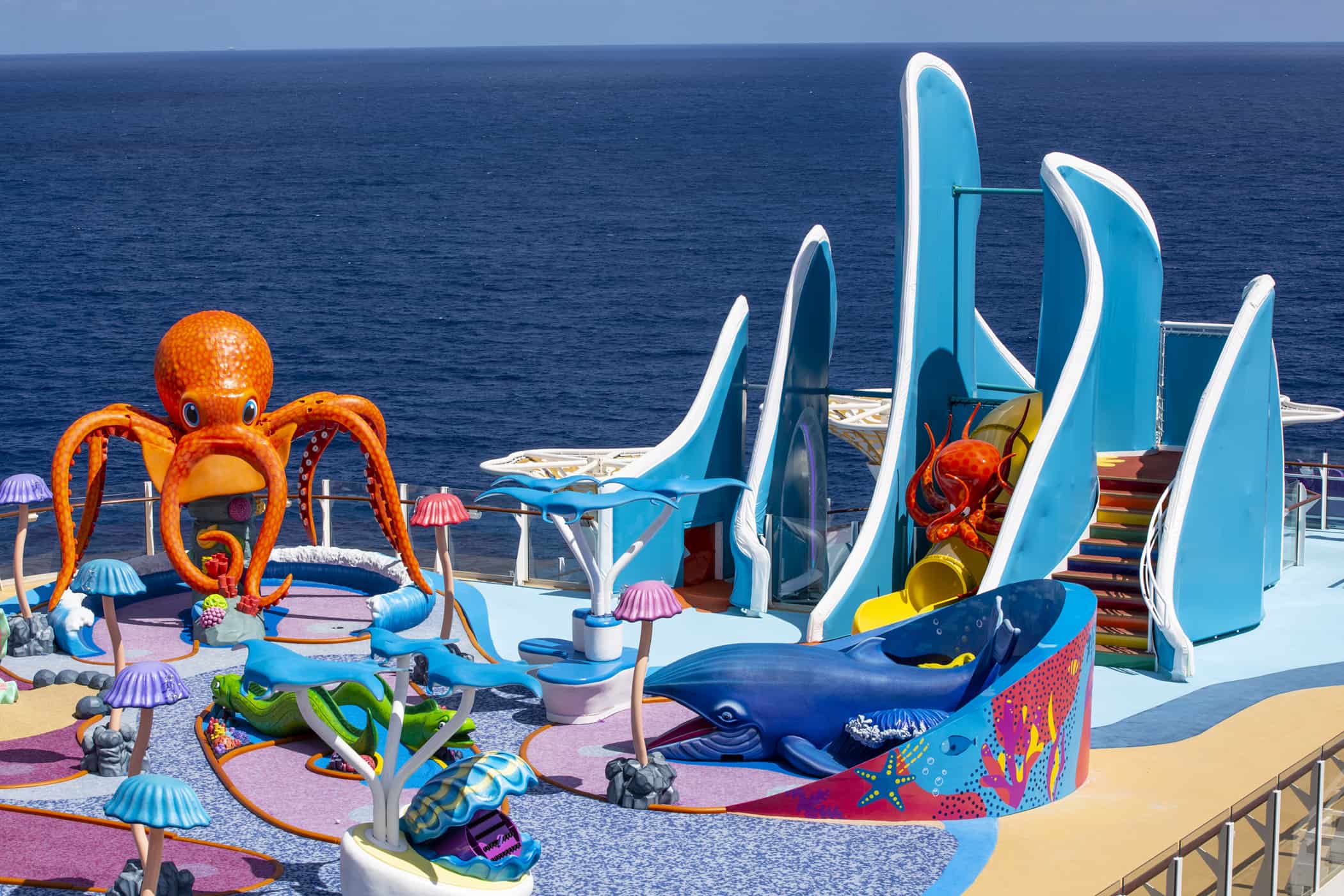 3. You Can Get the Best Rate by Booking Early
Royal Caribbean is always running promotions, but a good rule of thumb is to book your trip at least 8 months out; that's your best shot at getting the lowest fare, especially on the line's largest and newest ships. If the price drops within 48 hours of you booking, you can call to get the lower rate.
We sometimes book a year or more in advance to take advantage of these lower prices. Of course, if something comes up and you need to cancel, you can do so up until 75 days prior to sailing with no cancellation penalty.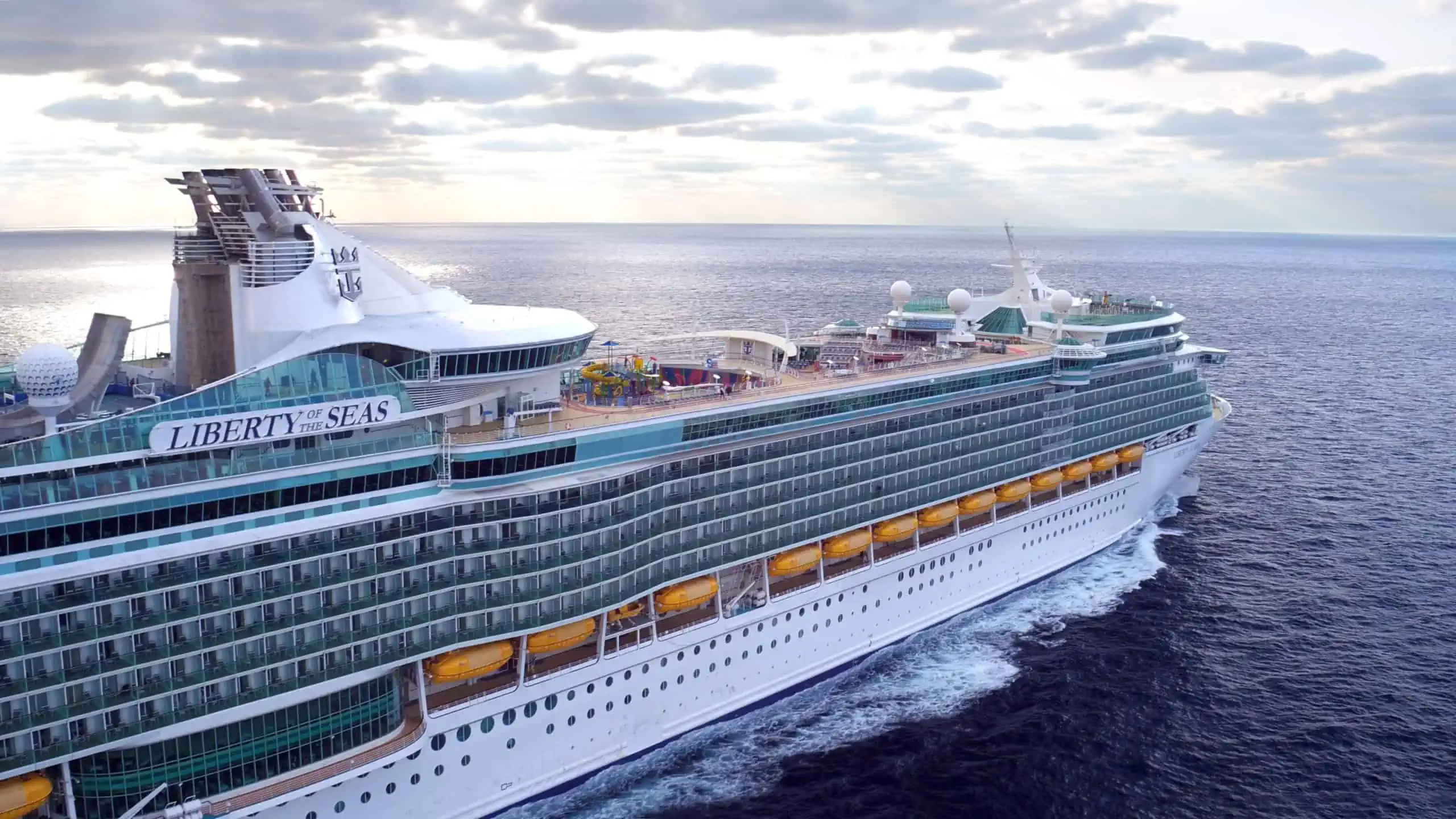 4. Cruise Costs Depend on Cabin Type and Location
From interior rooms to luxurious multi-story suites, the cabin options available on many Royal Caribbean ships are as varied as the ships themselves. The low prices you see advertised are most likely for inside cabins on the lower decks of a ship. If you want to secure a cabin on a higher deck, and perhaps one with an outside view or balcony, the per-person cruise fare will rise accordingly. Don't be surprised if the total cruise costs more than double or triple by selecting a different cabin category, especially if you opt for one of the suites onboard.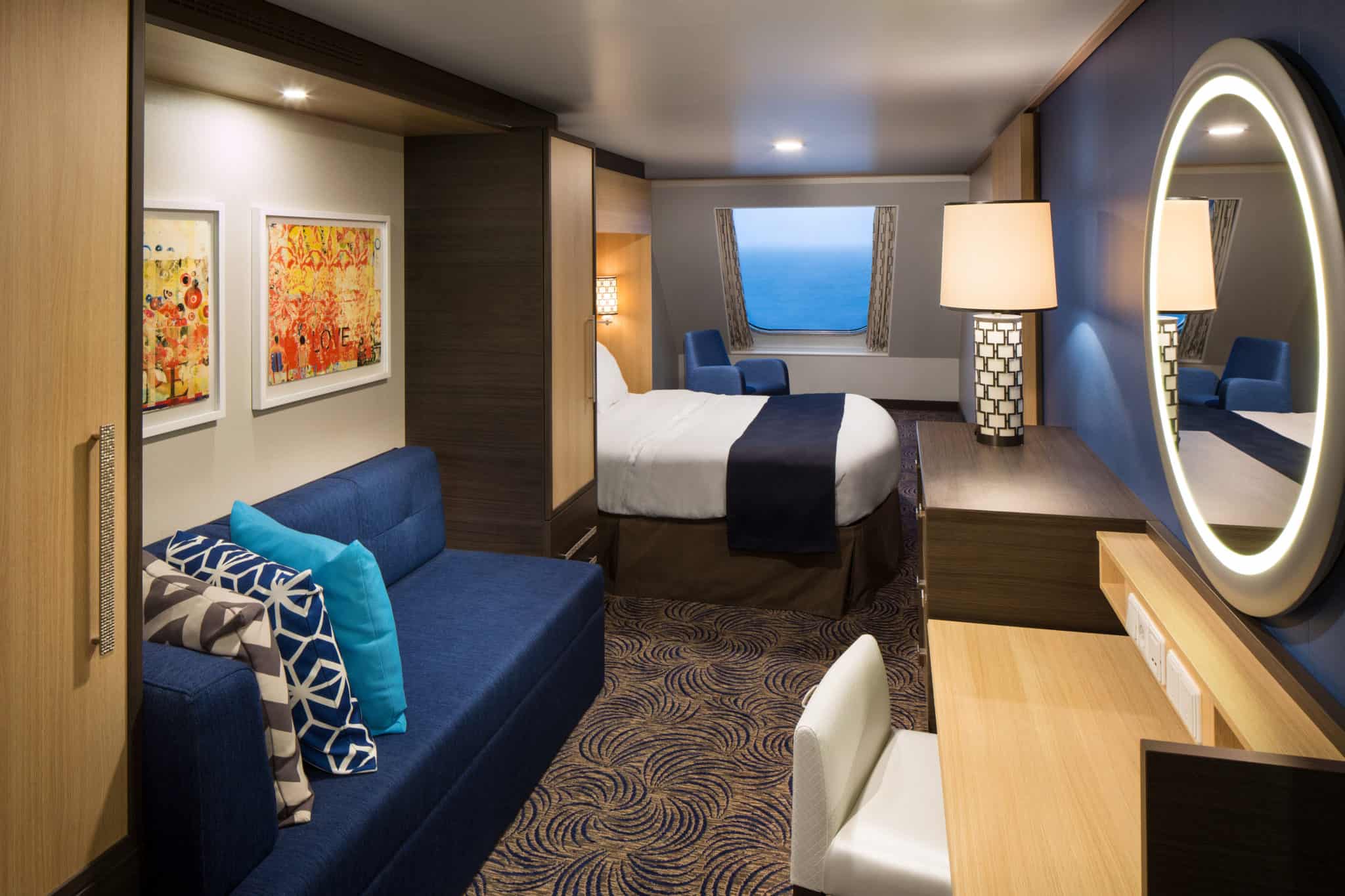 5. You Have A Few Main Dining Options
Royal Caribbean maintains two options for dining in the main dining room on most of their ships. With Traditional Dining, cruisers are assigned a specific table and eat at the same time each night. The same wait staff and table-mates are there to greet you nightly during either an early seating (usually around 6 pm), or a late seating (around 8:30 pm). With My Time Dining, you can make reservations ahead of time to eat at a different time each night. Or, My Time Dining guests can walk up to the main dining room and wait to be seated at any time, similar to restaurants on land.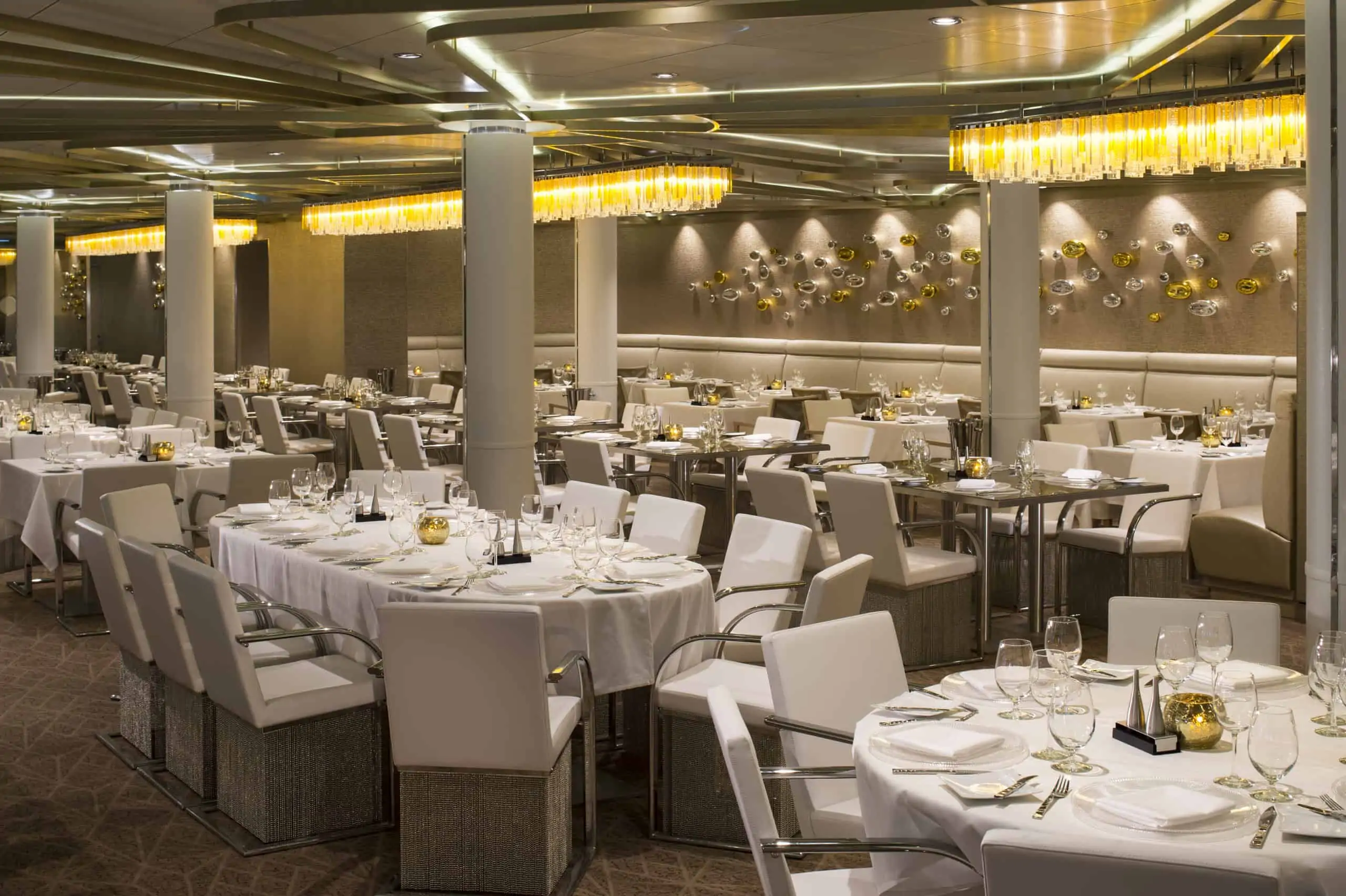 6. Not All of Your Dining is Included
Like many cruise lines, Royal Caribbean ships offer a variety of complimentary dining including casual spots, a buffet, and the main dining room. Many of the line's larger and newer ships also include a number of specialty restaurants. These restaurants are not covered in your cruise fare. Most Royal Caribbean specialty restaurants charge a per-person, flat fee (generally between $25 to $55 a person) which includes a three-course meal with multiple starters and desserts included.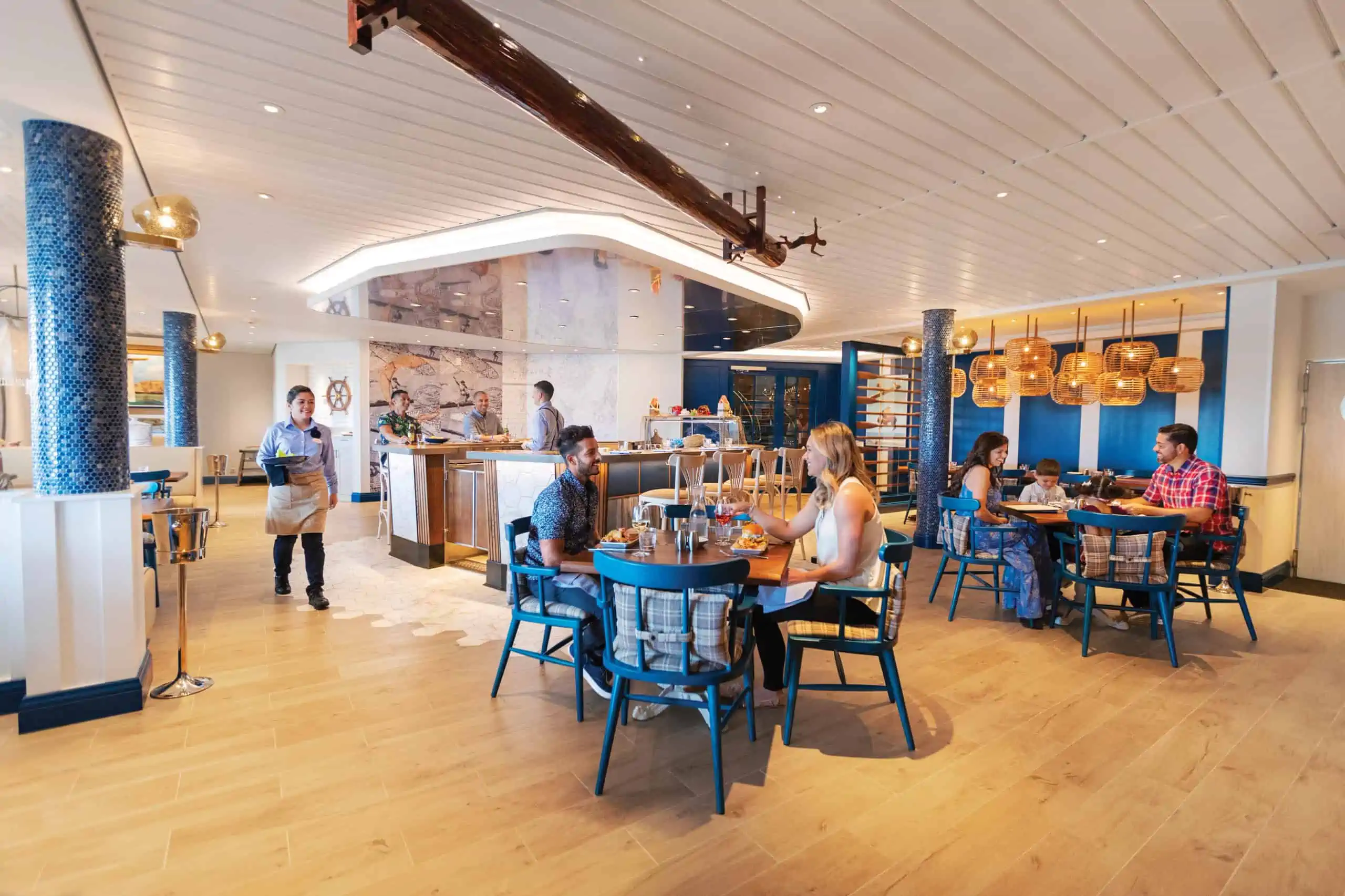 READ MORE: 12 Things to Know Before Sailing Norwegian Cruise Line
7. There is a Digital Cruise Planner
Before you board the ship, you are going to want to use the Cruise Planner. Whether you book directly with the cruise line or use a travel agent, you should set up an online account as soon as you have a reservation number. For most cruises, you can book things like shore excursions, dining, spa treatments, and other additional packages using this online portal. You will also need to complete your pre-cruise check-in online, which will help save you time on embarkation day.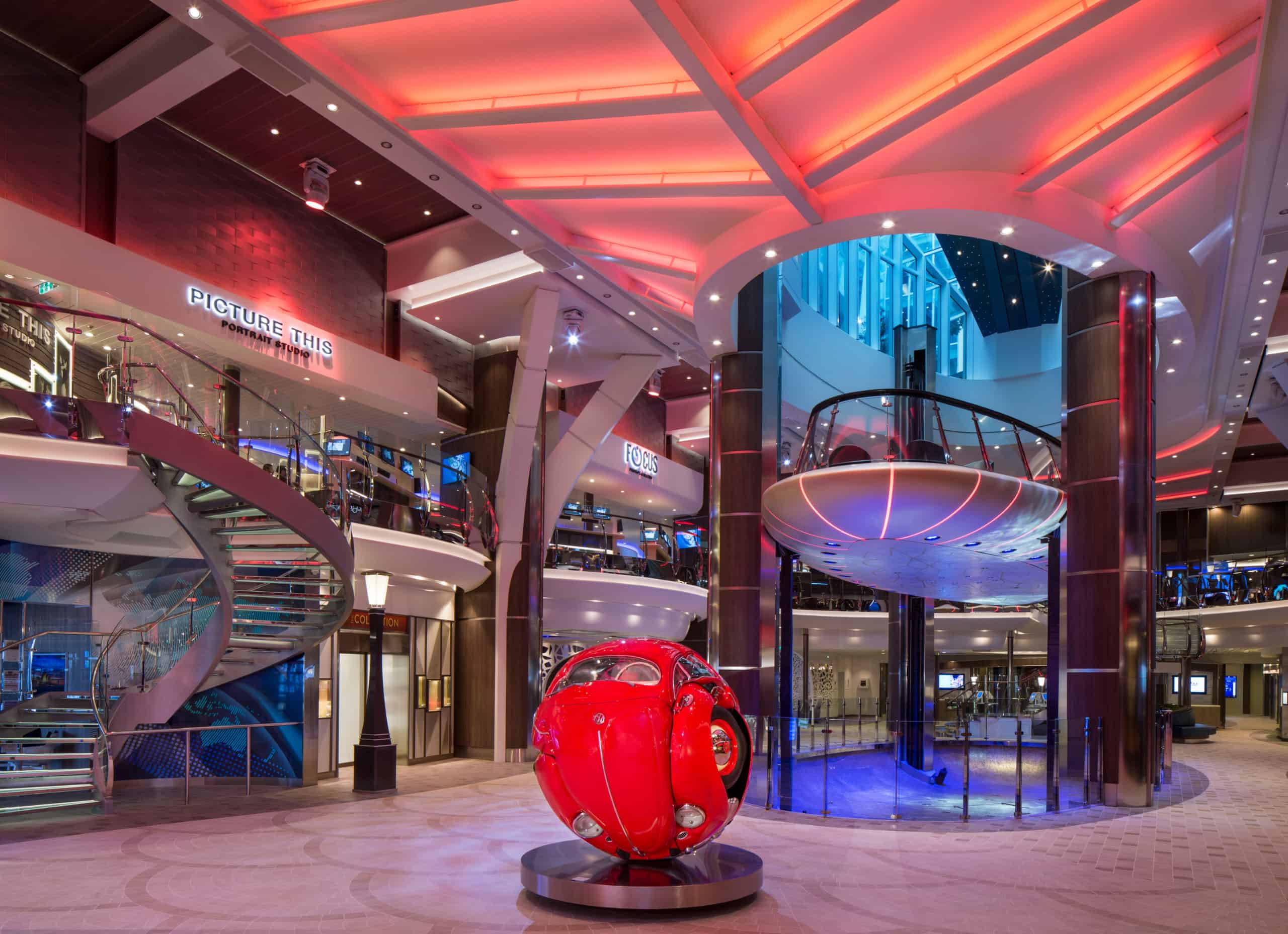 8. Some Entertainment Requires Reservations
On Royal's larger ships, some entertainment requires reservations. You can wait to reserve your spot onboard or you can reserve your selections pre-cruise. We always book our entertainment online before cruising to ensure we never miss a show we want to see.
If your cruise ship includes some shows that require reservations, we highly recommend you book before you set sail, as preferred show times do fill up quickly. For shows that do not require reservations, we advise getting to the venue about 30 minutes before show time for a better seat selection.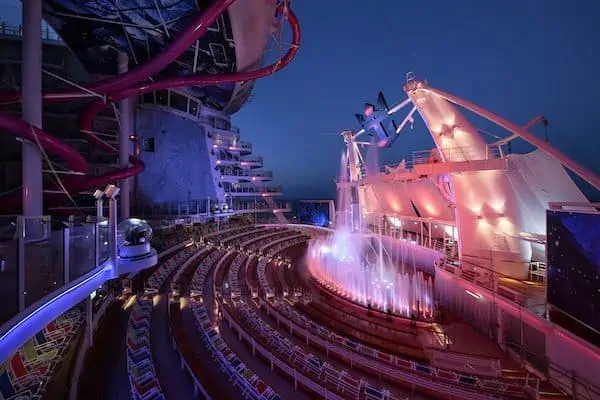 9. Purchasing Packages Pre-Cruise Can Save You Money
Who doesn't like to save money? With a Royal Caribbean cruise, you can save the most money by pre-paying for certain packages. The cruise line regularly discounts items like beverage packages, internet packages, and even some shore excursions if you book them ahead of time. By checking your online account routinely, you can score the greatest deal. If you purchase something and the price drops, call Royal Caribbean and they may refund you the difference.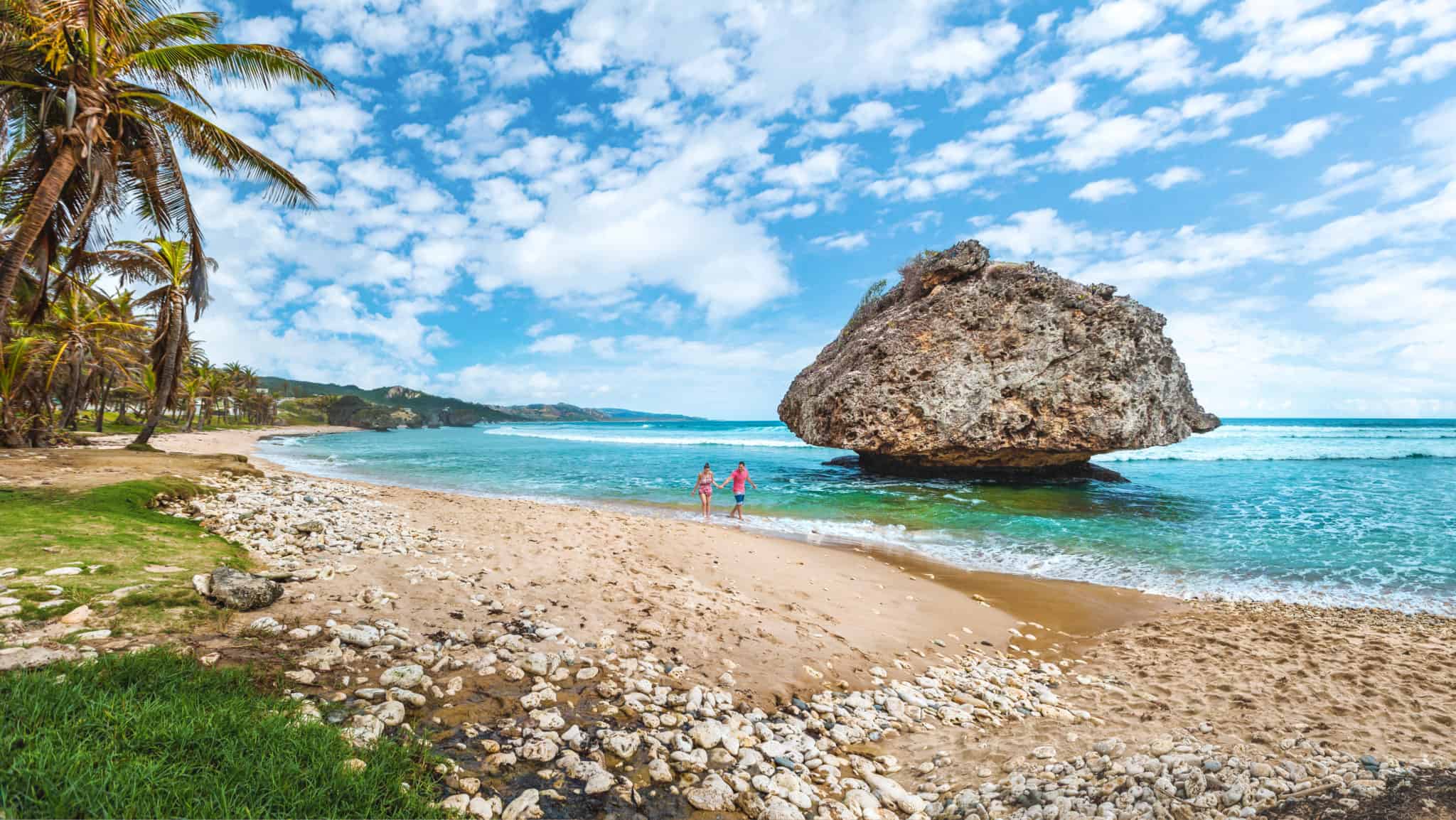 10. The Deluxe Beverage Package Covers Almost All Drinks
Royal Caribbean has one alcohol package, called the Deluxe Beverage Package. Onboard prices start at $63 a day, and the package covers most beers, cocktails, and wines by the glass up to $14. The package also covers bottled water, soda, and specialty coffees and teas (but it does not cover drinks at Starbucks). We usually buy this package and find it to be a good value. Of note, if a drink costs more than the allotment, you will only pay the difference in price.
A nonalcoholic package is also available, covering things like soda, specialty coffees, fresh-squeezed juices, and mocktails starting at $29 per day. A soda package is available for $13 per day.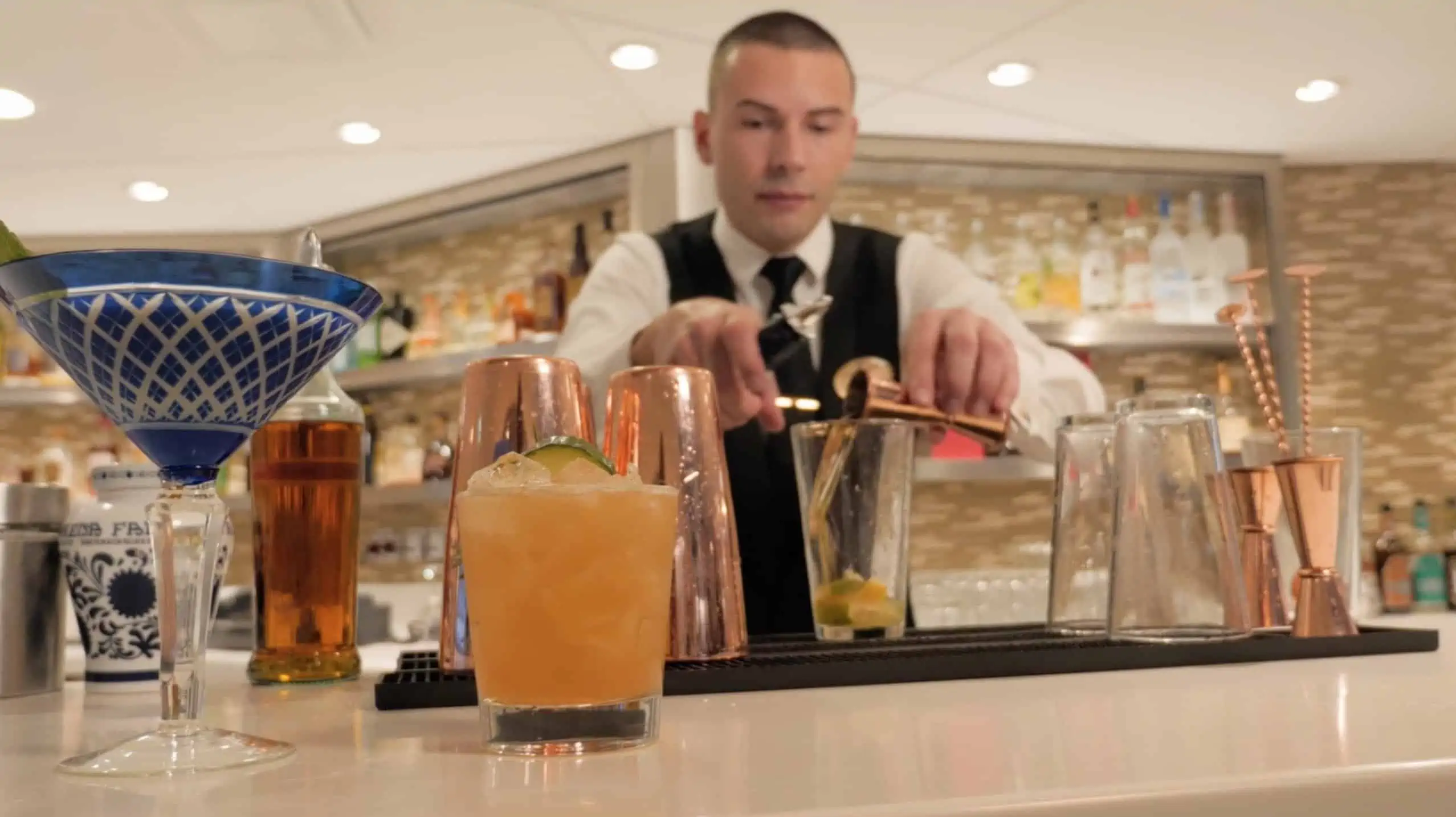 READ MORE: 17 Cruise Lies Everyone Believes
11. You Should Use the Royal IQ App and Internet
Royal Caribbean has some of the fastest internet at sea, especially now that the line has implemented SpaceX's Starlink satellite internet on board. If you want to stay connected to your social media, email, and be able to browse the internet, we suggest purchasing one of the internet packages. The plans are charged on a per-day rate, and costs vary based on your surfing needs.
Even if you decide not to purchase an internet plan, still download the Royal Caribbean app. This app is free to use and lets you stay informed of what is happening throughout the cruise. It connects to your reservation so you can see what you have scheduled, make or change reservations, and view what is happening onboard each day.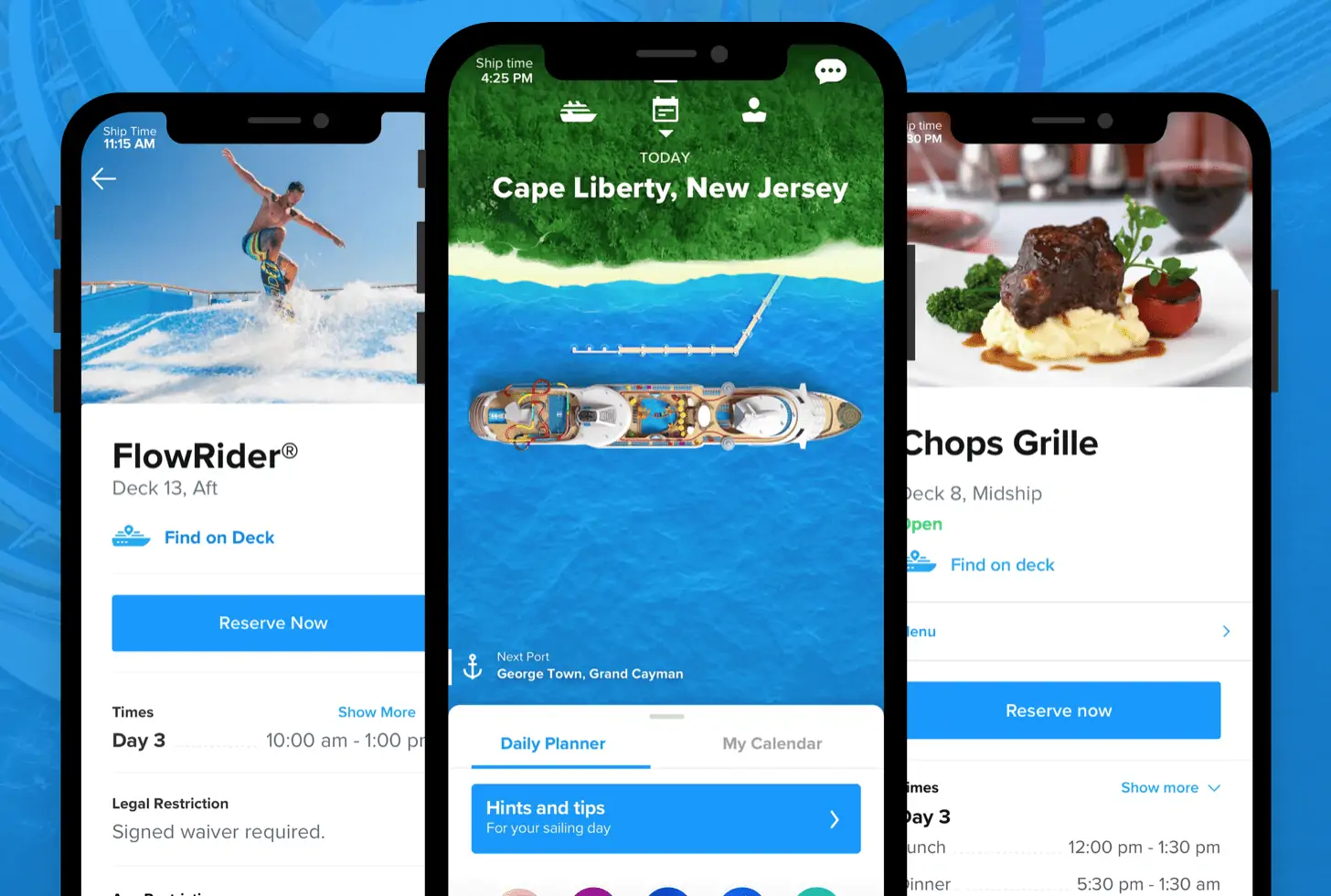 12. The Cruise Compass is Your Onboard Guide
If you are not tech-savvy, or prefer the printed page, then you will need to get your hands on each day's Cruise Compass. The Compass includes a complete rundown of all onboard activities, entertainment, shopping, shows, and dining events occurring that day. The digital version of the Compass is part of the Royal Caribbean app.
If you want a paper version, you'll have to ask Guest Services or your cabin steward for one, as Royal Caribbean doesn't automatically leave them in the stateroom each night anymore. If you need a copy in another language, you can also ask for that at Guest Services. We always review the cruise compass before retiring for the evening to see what awaits us on the next day of our vacation.
With these handy tips, you can make the most of your Royal Caribbean cruise vacation. So, start planning now. Who knows, we might even see you onboard!
By Don Bucolo
Don Bucolo is the editor of Eat, Sleep, Cruise, which can be found at EatSleepCruise.com.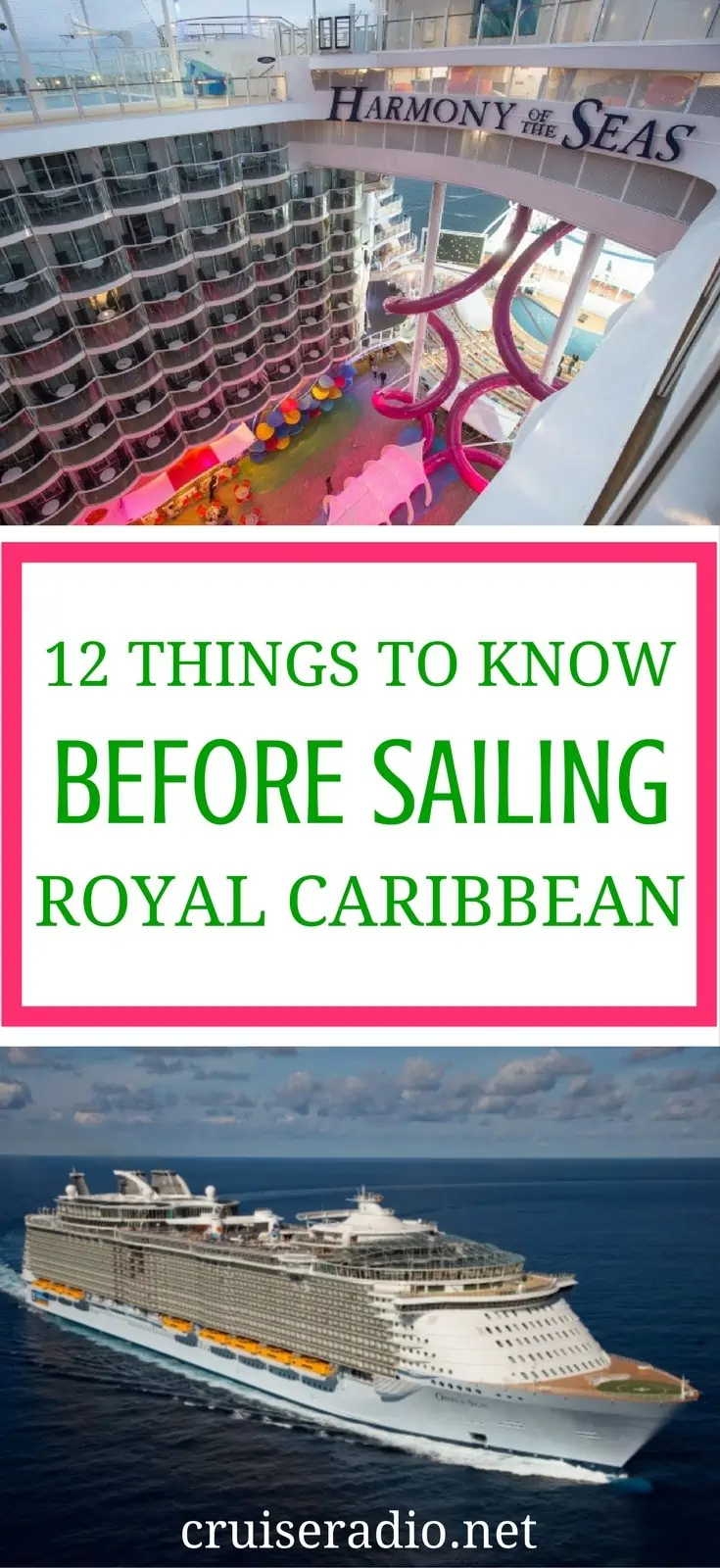 This article was originally published in March 2017. It was most recently updated and republished in February 2023.