On Wednesday, Royal Caribbean International officially opened its brand-new, $125 million terminal in Galveston, Texas when Allure of the Seas was the first cruise ship to dock there.
The line held a ribbon-cutting ceremony at the facility's opening, which also marks the Texas debut of the largest class of cruise ships in the world — the Oasis-class.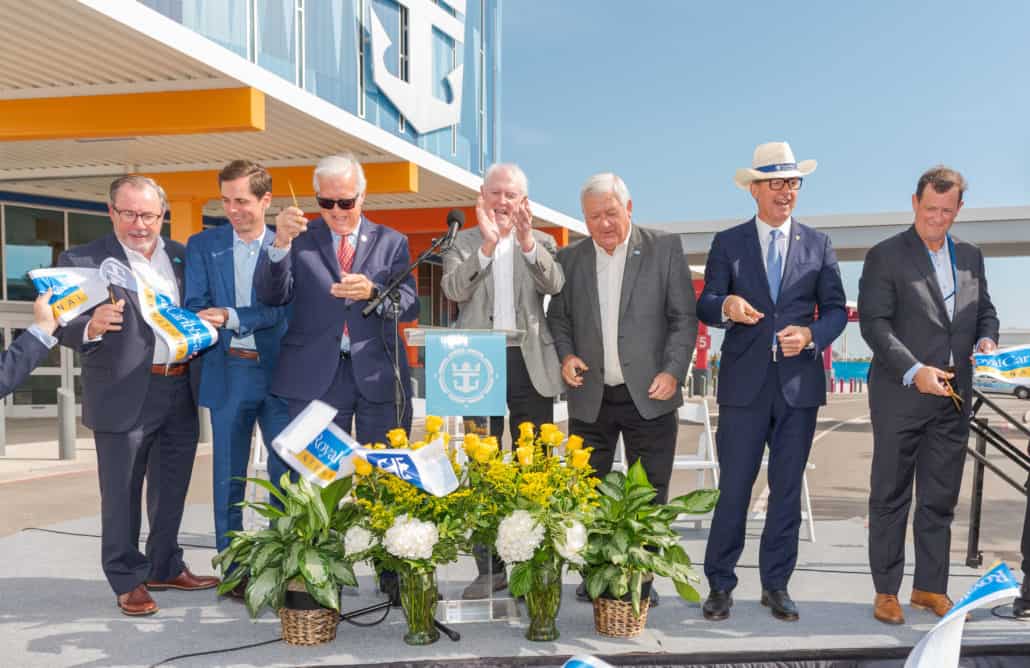 Royal Caribbean executives, government and port officials, and partners celebrated the achievement, including U.S. representative Randy Weber, Federal Commissioner Louis Sola, Mayor Craig Brown, Royal Caribbean International President and CEO Michael Bayley, and Port Director Rodger Rees.
The city of Galveston also marked the day with a proclamation, recognizing the line's commitment to the city and the partnership started over 20 years ago when Royal Caribbean first set sail from Galveston. With the introduction of the Oasis class, which Allure of the Seas is part of, it's estimated that the new terminal will welcome as many as 630,000 vacationers each year.
MORE: MSC Cruises Sees Record Number of Bookings in October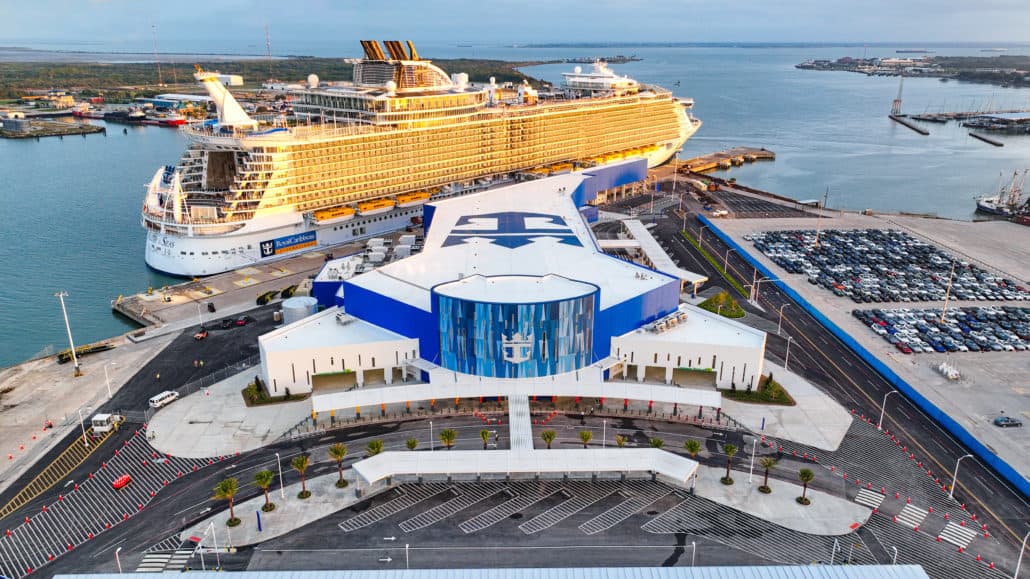 "We are thrilled to take family vacations to a whole new level in Texas. Our new, 161,334-square-foot terminal opens up a world of vacation possibilities for families in the Southwest," said Michael Bayley, president and CEO, Royal Caribbean International. "Allure of the Seas is just the beginning, and we thank the Port of Galveston, Ceres and all the teams involved for making this bold vision a reality."
The new terminal is the first LEED Zero Energy facility in the world, generating 100 percent of the energy it needs through onsite solar panels.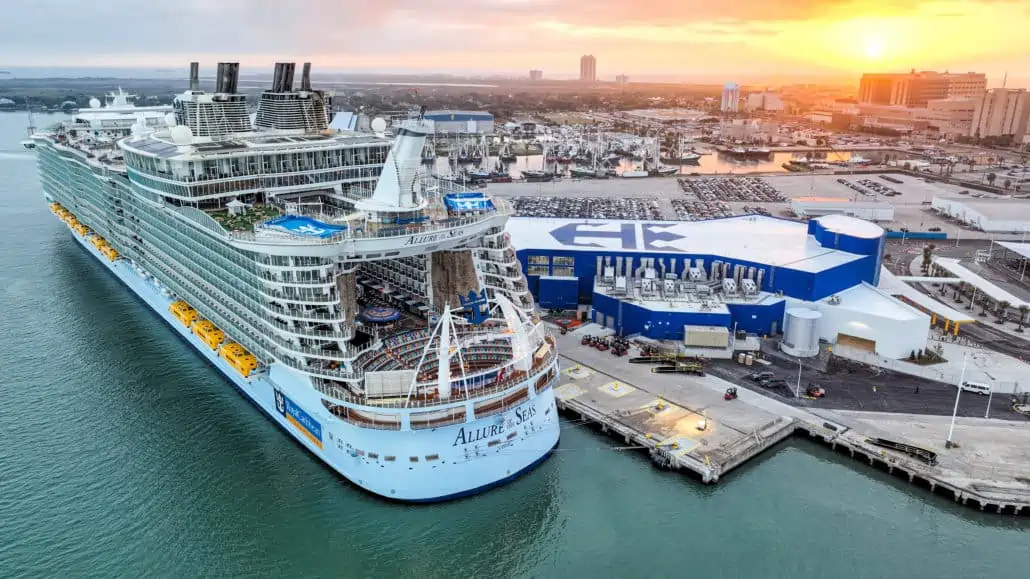 Allure of the Seas is scheduled to set sail from the new homeport for the first time on Sunday, November 13th. From Galveston, the ship will offer seven-night western Caribbean cruises to destinations including Costa Maya, Cozumel, and Roatán, Honduras.
READ NEXT: 14 New Cruise Ships Arriving in 2023