Cruise ships are often compared to floating cities and, like any other city, they produce a heck of a lot of garbage. This week, Britain's Telegraph reported that Royal Caribbean is looking into making a change that, if successful, could have a major impact on the industry and cause others to follow suit.
The Idea Behind Royal Caribbean's Big Plans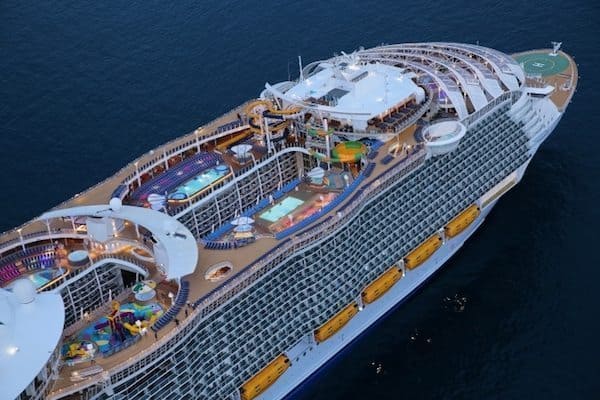 In speaking to the British newspaper, Royal Caribbean's President and CEO, Michael Bayley, revealed that the cruise line is working toward eliminating single-use plastics such as straws and plastic bottles from the ship's waste-stream. But that's only the first step in their revolutionary plan. "We have a newly-formed plastics team within the corporation," he touted. "We manage our waste very well but we have an exciting opportunity to play our part in the overall reduction of plastic which, it's becoming clear for all to see, has such a negative impact on our oceans."
Read More: 12 Things to Know Before Sailing Royal Caribbean
Obviously, cruise lines have a vested interest in protecting the environment in general and oceans in particular. Bayley says that's why Royal Caribbean — along with sister lines Celebrity and Azamara — are taking this new initiative so seriously. While there is no deadline in place for the change, it is something they are hoping to have "a clear position by the end of the year."
What They Want To Change
Eliminating single-use plastics from the waste stream is only part of a bigger agenda, according to the exec. "There are three elements to this," said Bayley. As well as eliminating single-use plastic items, they are also looking to "reduce the amount of plastic in [the operation side of] the business — chairs, bags, staff belts and shoes, for example. [We also] want to influence our supply chain, because we have to do this together."
The team working on this major push eventually will come from all walks of ship life across the three brands. "We're bringing together people who are passionate about this topic," says an enthusiastic Bayley.