It normally wouldn't be a big deal to North American cruise lovers that a single ship is launching a series of short 'cruises to nowhere' from a port halfway around the world in Singapore. But these aren't normal times.
As a result, many eyes will be watching closely as Royal Caribbean's Quantum of the Seas sets off today on the first of a planned four-month series of three and four-night 'ocean getaways.'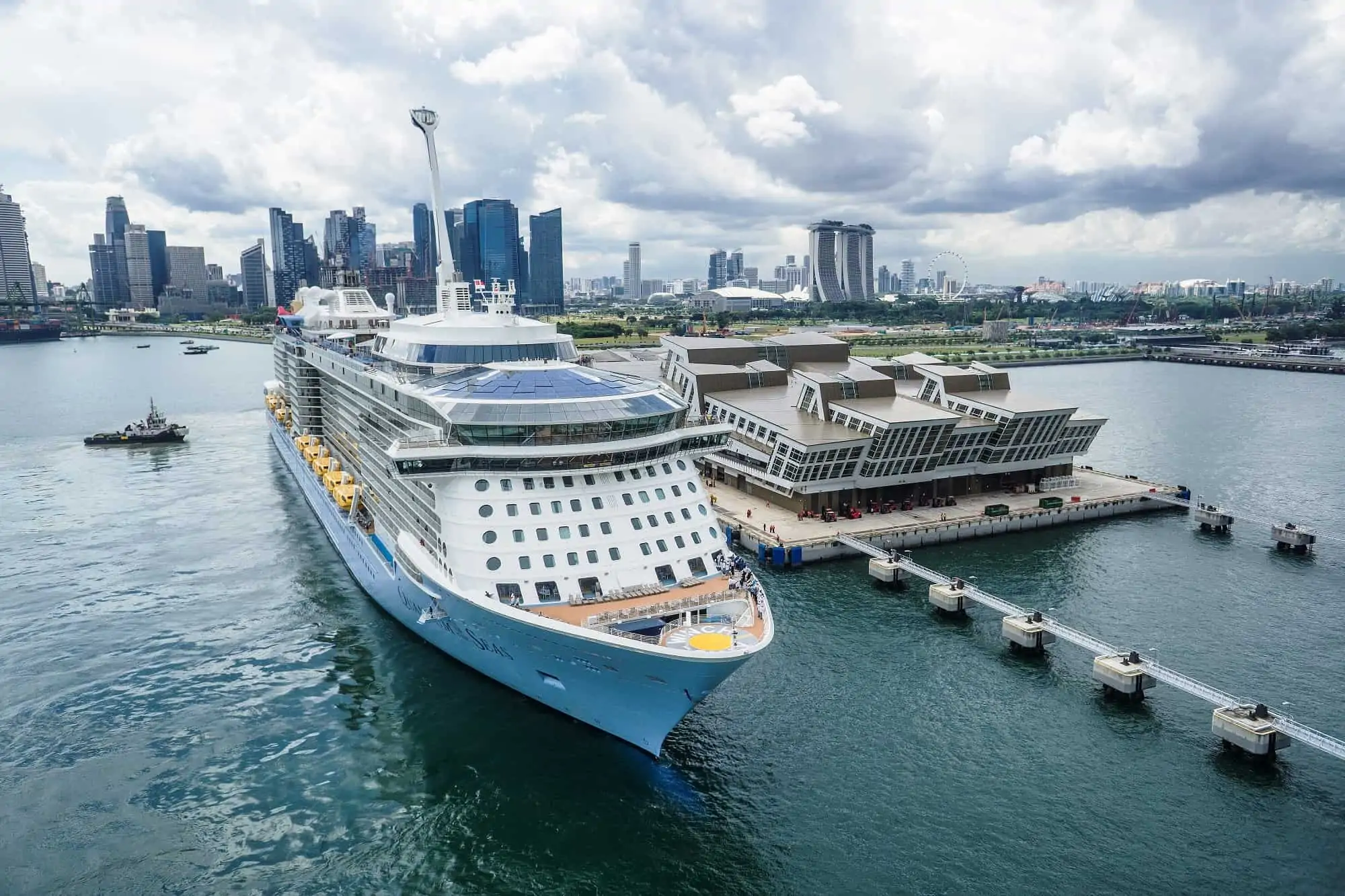 Nine excruciating months after Royal Caribbean pulled up the gangplanks of its entire 26-strong fleet due to the global health crisis, Quantum's departure will mark the company's first sailing with paying passengers.
The itineraries are exclusively at sea, without a single port call. Guests must be Singapore residents, and occupancy will be reduced by at least 50 percent to allow for social distancing. 
With fares starting at $349 for three-night cruises and $422 for four-night jaunts, Quantum's revenues won't put much of a dent in the losses the world's second-largest cruise line has piled up through more than 260 days of inactivity.
But the cruise industry needs a win to begin demonstrating that it can still offer a viable, attractive product while the world waits for a medical solution to the current crisis.
No Ports, No Problem?
Royal Caribbean is placing its bets on drawing power of an exciting, action-packed ship — completed in 2014 as the first of the line's high-tech Quantum Class. Quantum of the Seas debuted cruise industry firsts like the Bionic Bar and the North Star, a glass observation capsule that takes guests more than 300 feet above the ocean for stunning views.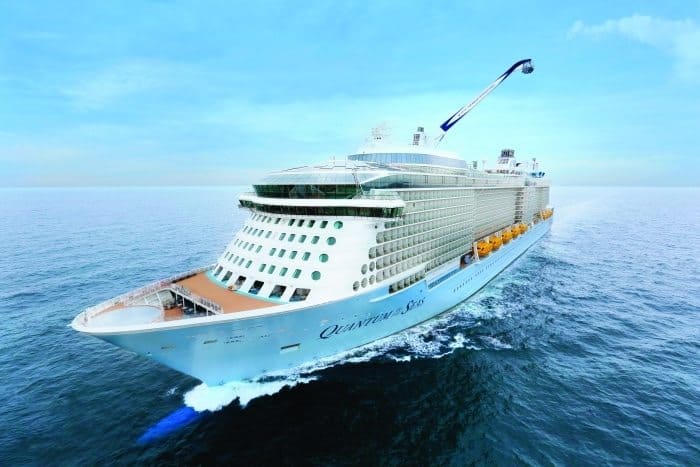 The ship is a solid choice for a port-free itinerary. It offers a huge range of dining options, from Jamie's Italian by Jamie Oliver to Johnny Rockets. It boasts some of the most impressive entertainment at sea, including Broadway musicals, ice skating, and original productions. For action and adventure lovers, there are adrenaline spikers like the Ripcord by iFly simulated skydiving experience, the FlowRider surfing simulator, bumper cars in the SeaPlex, and an all-new Royal Escape Room.
READ: Royal Caribbean Crew Member: 'Things Are Starting To Happen'
Guests will be wined, dined, and entertained, but critical to the success of Royal Caribbean's first post-shutdown offering is the health and safety of all aboard. In what will be, in essence, "test" cruises, there will be intense scrutiny of how well things go.
Royal Caribbean says it partnered "with top medical minds and the Singapore government" to design its safe cruising plan. Prevention protocols were developed for every part of the ship, onboard medical centers were enhanced, and response plans were developed for a variety of scenarios. 
Royal Caribbean's Protocol Highlights:
Testing for all

: Every guest and crew member will be required to test negative prior to boarding — and Royal Caribbean will cover the cost of tests during this sailing series. The line will monitor onboard health with daily temperature checks, rapid testing capabilities, and complimentary in-stateroom medical evaluations whenever needed.

100% fresh, filtered air

: An enhanced HVAC system will continuously supply 100 percent fresh, filtered air from outdoors to all indoor spaces. Royal Caribbean says the transmission of aerosol particles between spaces (like those from a cough) is "extremely low to virtually impossible" — a claim backed by an onboard independent assessment conducted by the University of Nebraska Medical Center.

Medical grade cleaning standards:

With guidance from the

Healthy Sail Panel

, Royal Caribbean says it is taking hygiene to new levels. "Our new sanitization protocols rival those at the best hospitals, using disinfectants and techniques approved by the local authorities, like electrostatic fogging to clean frequently and consistently," the line states.

Less guests, more space:

Quantum of the Seas

will sail with no more than 50 percent of usual capacity, giving guests more distance from others. Around the ship, guests will find reminders wherever face masks or extra spacing are required. Crews have been outfitted with personal protective gear and reduced the need for contact wherever possible.

Upgraded medical facilities:

More doctors and nurses will be on ship, along with equipment enhancements, rapid testing capability, and more critical care beds on each ship.

Safe, timely return home:

In the event a guest or crew member tests positive during a sailing. Royal Caribbean has partnered with Singaporean authorities to develop transport protocols to return guests home safely.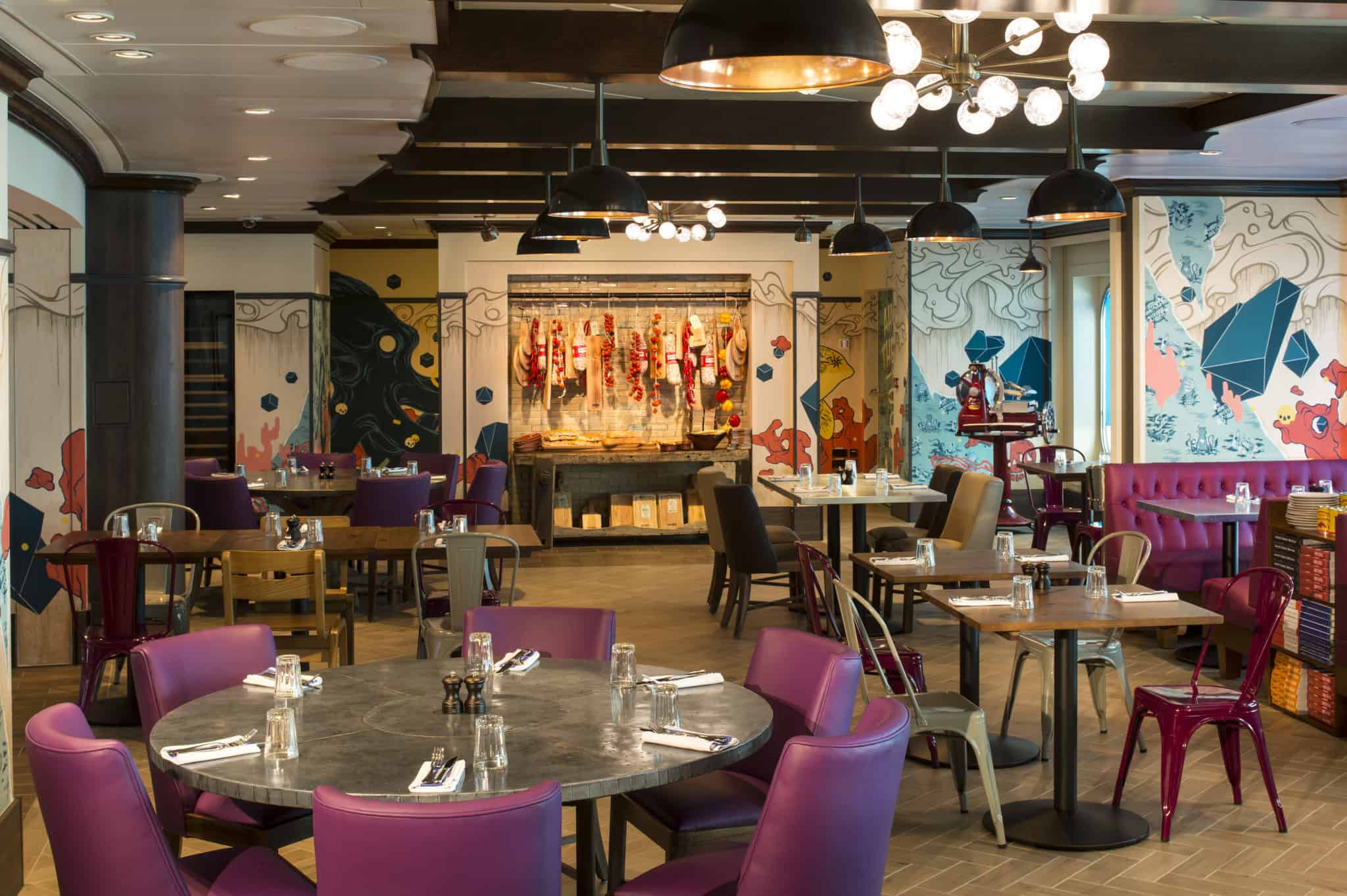 Royal Caribbean Blog reported that Quantum operated at least one preview cruise from Singapore over the weekend, a 2-night sailing open to select invitees.
"The test sailing was limited to a small number of guests who helped test out some of the new health protocols, which include contact tracing tokens, RT-PCR testing, masks, and more," the website reported.
Royal Caribbean staff in the U.S. will be cheering for the success of Quantum and eager to receive the benefits of its experiences. They're busy preparing ships to meet the new standards set forth by the U.S. Centers for Disease Control (CDC). As yet, the line has not shared firm plans for test cruises or restart dates from Florida or elsewhere.
Overview: Royal Caribbean's Crown and Anchor Loyalty Program