UPDATE, June 14, 2022: Ahead of actually receiving approval to utilize Starlink internet on its ships, Royal Caribbean has already installed a number of Starlink dishes to Freedom of the Seas. A member of the Singapore Cruise Society, Facundo Giacobbe, shared photos of at least 11 dishes installed on poles towards the front of the ship.
According to a post by the Singapore Cruise Society on Facebook, the Starlink service will be activated onboard soon and undergo testing.
ORIGINAL ARTICLE:
A filing with the Federal Communications Commission (FCC) indicates that Royal Caribbean Group is looking to offer Starlink high-speed satellite internet service on its cruise ships.
PC Mag reports that John Maya, VP of operational excellence at Royal Caribbean Group, said in the filing "We believe we have identified a true next generation solution for our vessels that meets the rigorous technical and operational requirements commensurate with our growth plans."
"We believe our work with SpaceX, the first of its kind in the cruise industry will set the standard for other cruise operators and will mean a leap in terms of guest experience and business operations while at sea."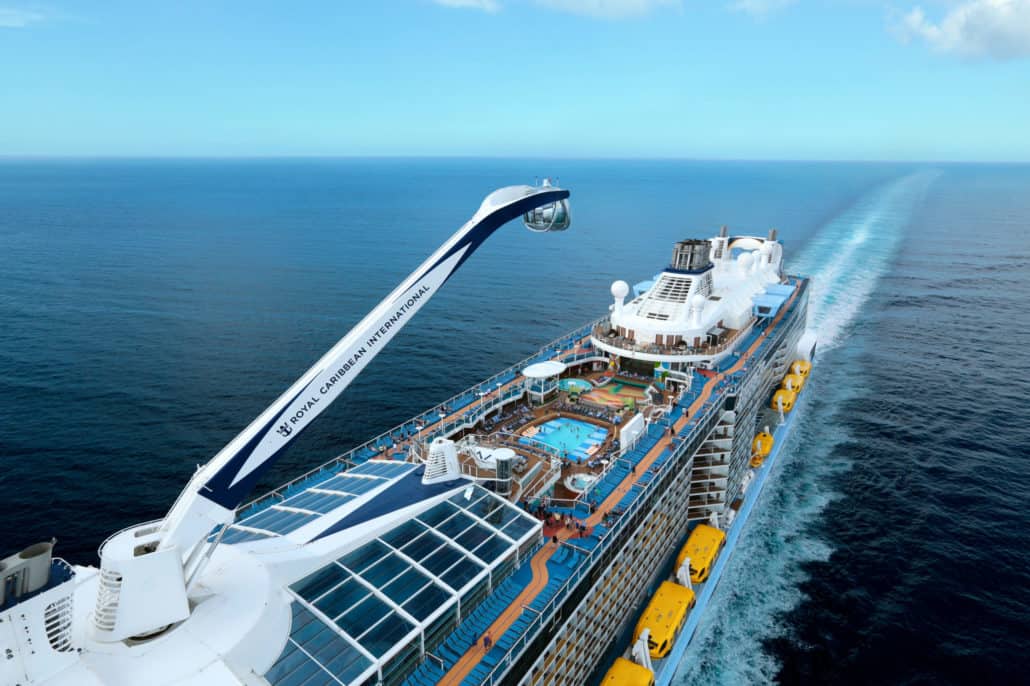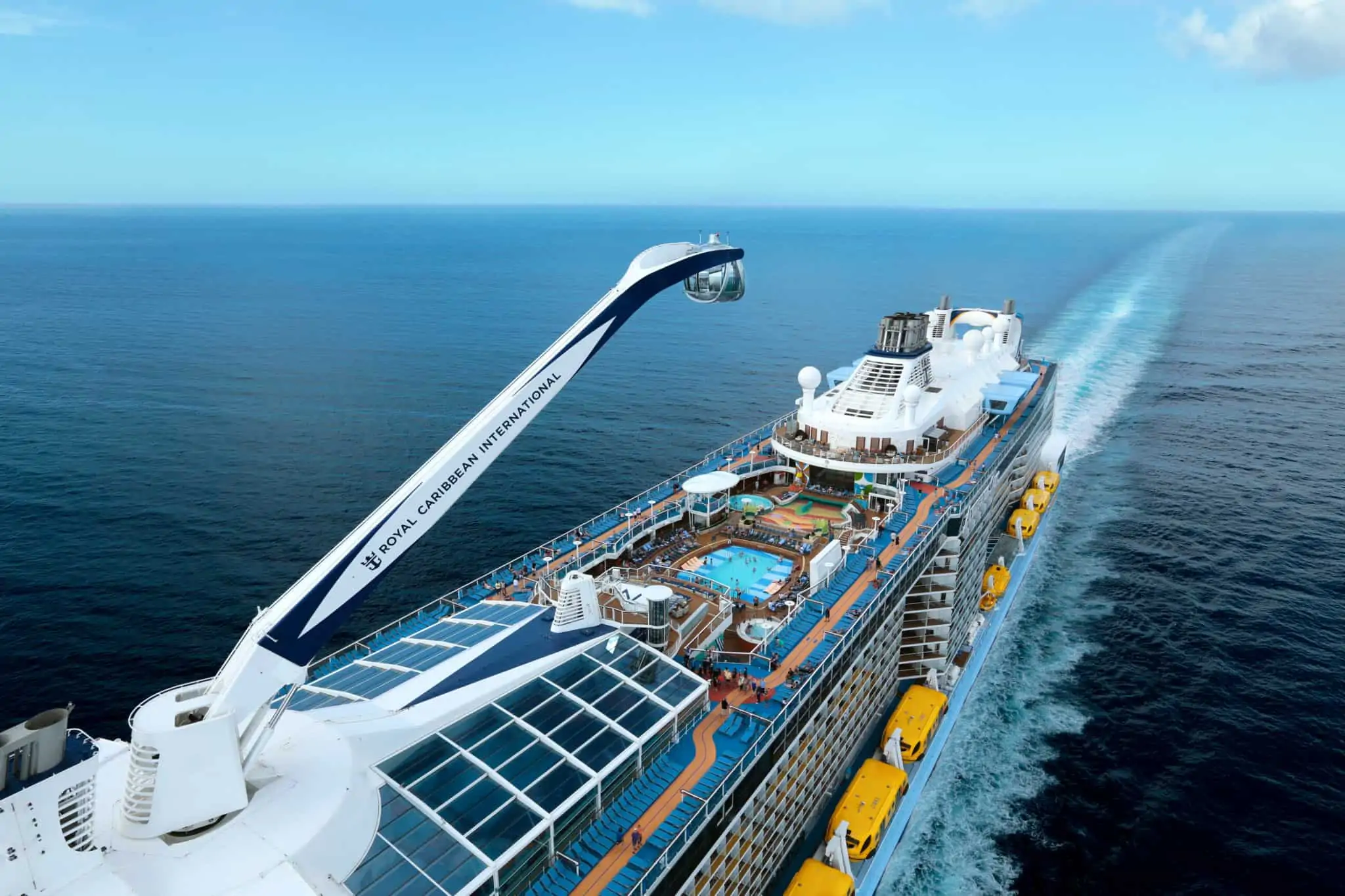 Royal Caribbean Group is the first cruise company to file a request for Starlink with the FCC. Currently, the Commission has not yet granted approval Starlink for use on moving vehicles, which includes things like planes, ships, and RVs.
In May, SpaceX launched a Starlink service option for RV owners, but it has not been designed to be used while in motion. As well, SpaceX has already made deals with multiple aircraft carriers for in-flight wifi via Starlink, even though the FCC has not yet approved it.
MORE: What You Need to Know About Norwegian Cruise Line's Internet Packages & App
If Starlink is approved for use on moving vehicles like ships, Royal Caribbean staff and guests could see a huge boost in internet speeds. Starlink is currently capable of download speeds of 50-250 mbps for residential consumers — leaps and bounds faster than the current wifi speed on cruise ships.
The current speed on a cruise ships is anywhere between one and 10 mbps, depending on the amount of bandwidth open on the ship and traffic.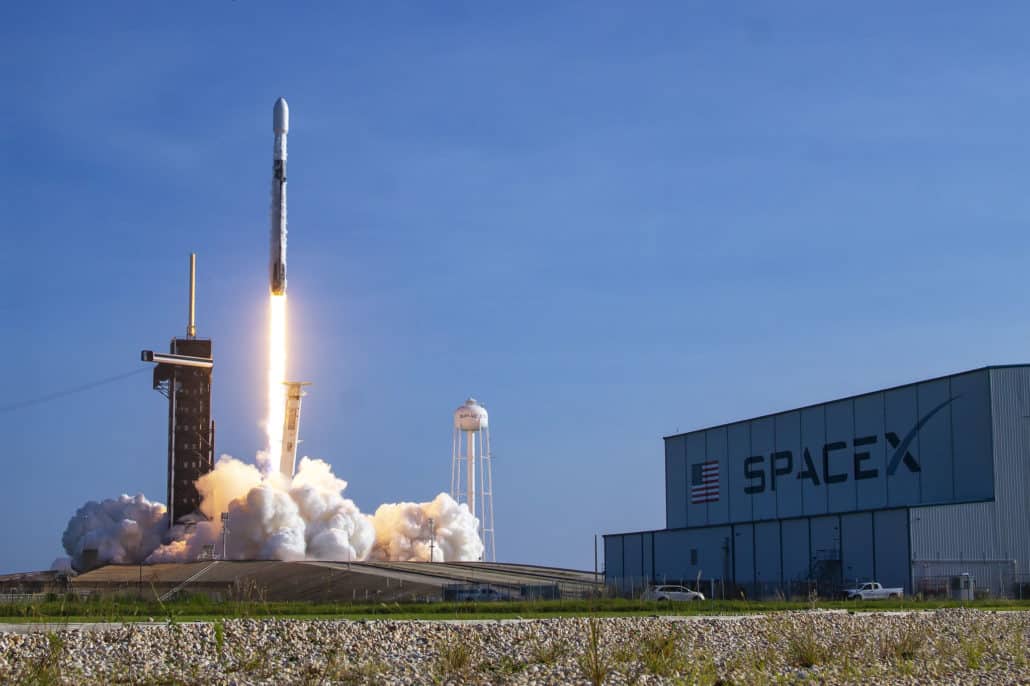 In the letter, Royal Caribbean Group indicated that it has been desperate for better internet service and is urging the FCC to grant approval quickly. "The increase in marine vessel operations—whether cargo, cruise, commercial or personal watercraft—as well as the technology industry shift to cloud-based software solutions, has meant an increase in satellite internet service demand."
"Yet the supply side of the satellite internet equation has suffered from attrition, bankruptcies, and consolidation. This challenging landscape has resulted in negative guest experiences onboard, with bandwidth constraints that have slowed our desired business advancements."
READ NEXT: Cruise Line Offering Chance to Win Brand-New Porsche