The news coming out of Royal Caribbean Group's earnings call was a mixed bag, with little firm information available regarding their return to sailing but proved positive emerging that their audience will be there when it's time.
Next Summer Could Be Big For Cruising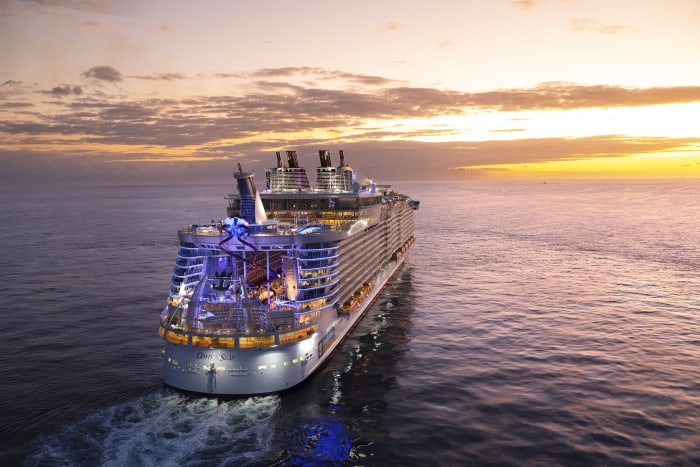 "To date," said Royal's chief financial officer, Jason T. Liberty, "we have cancelled 1,545 sailings, which represents a 65 percent reduction in our capacity for the year." While that's pretty bad by any standard, it's also pretty much on par with what the entire sector is experiencing.
"As you know," added Michael Bayley, CEO of Royal Caribbean International, "we've suspended our sailings until the end of October, with two exceptions. One of them is the China operations and also Australia.
It may well be possible that we'll resume operations in China and potentially Australia before the end of October, but it's uncertain. I'm not [saying] that's going to happen, but there's some possibility."
Final Look: Royal Caribbean's Former Monarch of the Seas
On the plus side, Royal essentially repeated what all of the cruise lines have said in recent weeks, which is that there is a lot of enthusiasm out there among people anxious to get back on ships. Despite everything going on in the world, people are looking to the future when it comes to making their vacation plans.
"You see this kind of line as you get into the early-to-mid part of the second quarter [of 2021] where there's just strong demand for the season and beyond," Liberty said.
In fact, when it comes to next summer, the exec says "there's high demand, and our consumers are willing to pay at or above" past price points.
"There's a lot of pent-up demand," agreed Bayley. "I think a lot of people have written off this summer. They've decided that there's not going to be a bit summer vacation for all of the reasons that we know. But people certainly want to have a vacation next year!"
Joked Liberty, "I will say I'm looking forward to a vacation next summer. So happy to get away from all these children!"
Some New Ships Will be Delayed Nearly A Year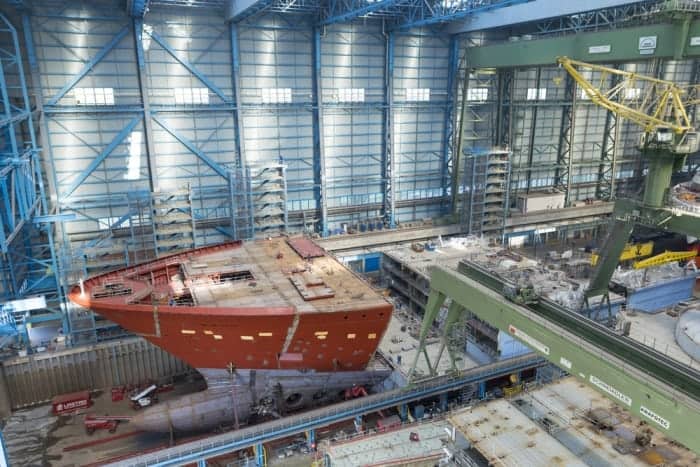 "We initially expected to take delivery of five ships between July of 2020 and the end of 2021," shared Liberty, "but are now only expecting to take delivery of three ships during that period." Those are the Silver Moon, Odyssey of the Seas and the Silver Dawn. "All other remaining ships on order are expected to be delayed by an average of 10 months."
READ MORE: 17 Ghostly Image Of A Former Royal Caribbean Ship
Asked whether the company planned to sell more ships, Liberty somewhat skirted the question.
Saying that over the years their philosophy has been, "If we don't think we have a good plan for [a] ship or [can be] generating sizeable returns or it's difficult to make it a strategic fit to our brand, by modernizing it and so forth, we have looked to sell the ships."
Saying they've averaged one or two ships per year, he admitted that, "In this time, we are evaluating opportunities to sell ships or to take other actions with [them]." What those "other actions" might be, he didn't indicate, but he added that it was "typically a difficult decision to part with a ship."
Expect To Be Tested Before Cruising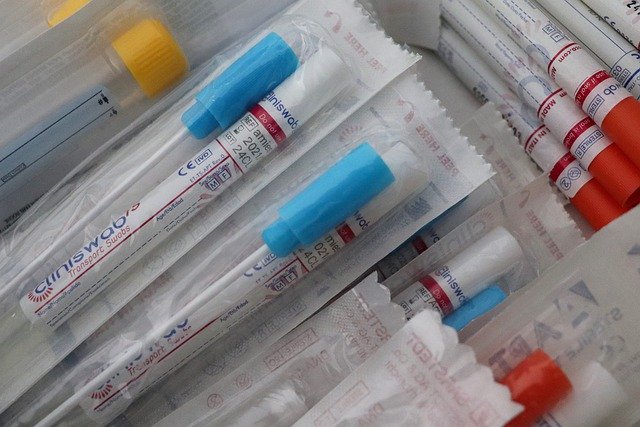 While pretty much every aspect of the protocols which will be put in place is still in development, it's looking more and more like passengers will be tested as part of an expanded health screening before boarding.
"Testing seems to be very relevant and discussions are underway," admitted Bayley, saying it was "part of the thinking, but we have not yet reached a point in our protocols where we're ready to publish and release [them] for discussion."
He added that when it comes to testing, it's about more than simply what the cruise lines want or need to be put into place. The destinations they visit will have a say in the matter as well.
"We're [discussing it] with multiple destinations around the world, which is another component of the return to service, particularly as it relates to the Caribbean. Testing is very much at the front of how people are thinking about protocols for returning."