A new Royal Caribbean partnership will soon see all passengers and crew aboard its ships wearing custom wristbands that will perform a variety of functions, including playing a key role in COVID contact tracing. 
Rather than selecting an off-the-shelf connected wearable, Royal Caribbean is developing a purpose-built variation of its own, in tandem with Vancouver, Canada-based TraceSafe, an 'Internet of Things' platform company.
While a timeline has not yet been announced, the customized wearable is expected to be deployed rapidly across Royal Caribbean's 24-ship fleet, which includes four of the world's largest passenger vessels.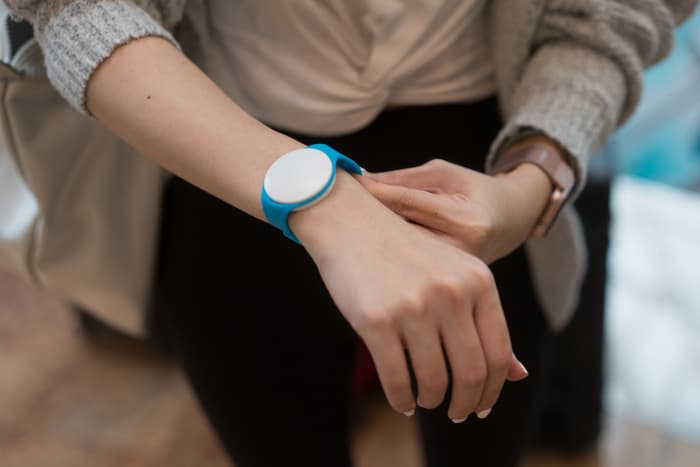 In addition to contact tracing for COVID-19, the smart device will serve as a room key, wireless payment method, a storage device for medical records, a location analytics tool, and an instant messaging device so ships can send mass communications to all passengers.
READ MORE: Will Cruise Lines Require Passengers To Get Booster Shots?
Royal Caribbean says the connected technology can also help it improve logistics by analyzing location data to better understand the movement of passengers around the ship.
"It was the willingness of the TraceSafe team to develop a custom device that met our requirements for style and design that propelled the partnership forward," said Jay Schneider, chief product innovation officer at Royal Caribbean Group.
"We look forward to continuing this engagement as we explore the many new opportunities for IoT Technology onboard our ships."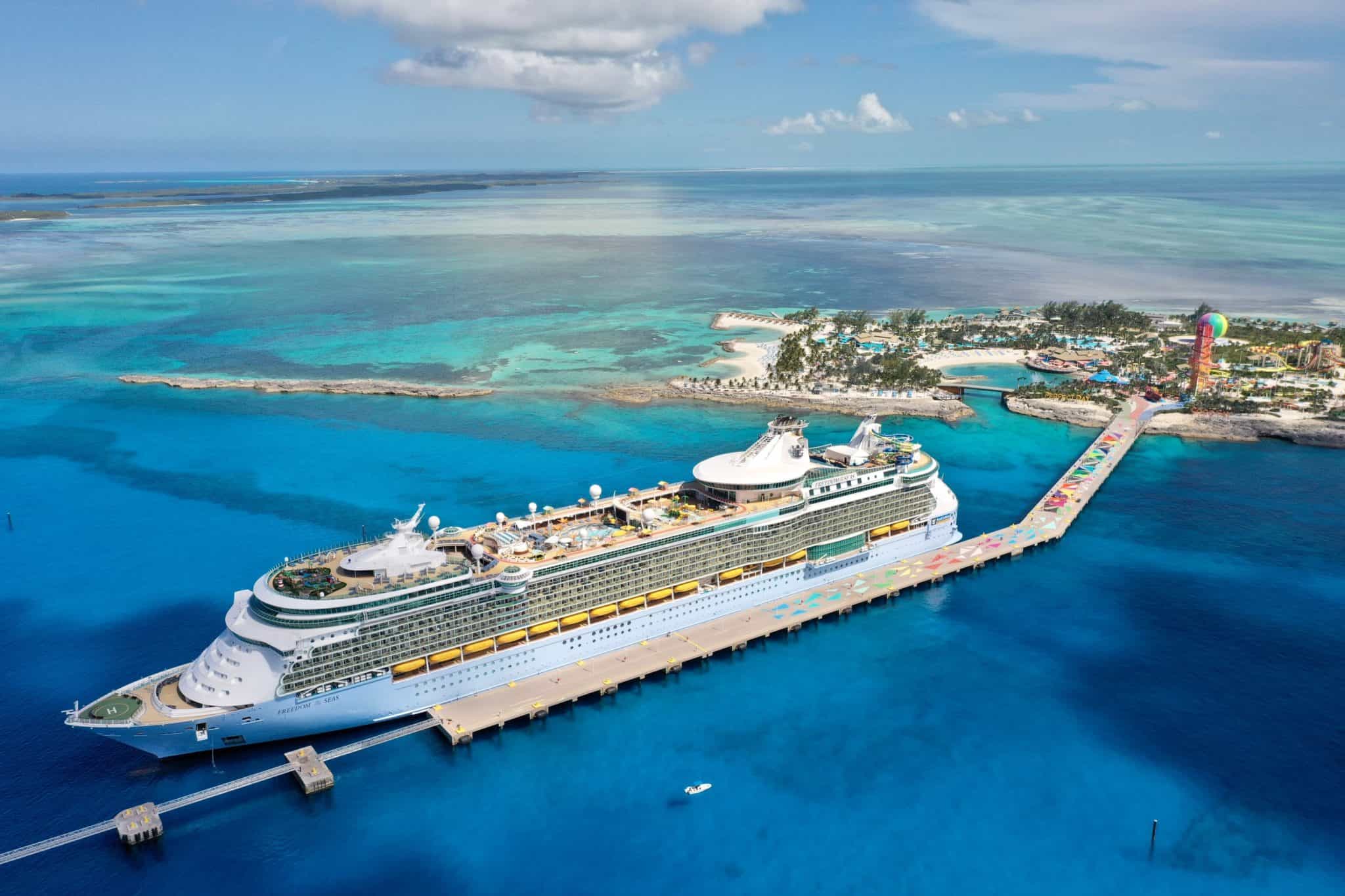 Contact tracing is considered essential in the fight against viral spread on cruise ships, as it enables potential positive exposures to be isolated. Back in October, 2020, Cruise Radio reported that Royal Caribbean had filed a service trademark application for something called the "Tracelet."
While the patent application for Tracelet is typically vague as to usage — common in trademark applications — Royal Caribbean's new rules for a healthy resumption of cruising clearly indicate that a wearable device will be provided to — and required to be worn by — all guests. 
"Contact tracing is an important part of our enhanced protocols to keep all our guests and crew safe. Each guest will be provided with a wearable device that allows rapid tracing in the event it is necessary," the line states.
Royal Caribbean says the "exclusive, sleek" wristband meets its commitments to both passenger comfort and sustainability. The cruise company is also the first customer enrolled in TraceSafe's recycling program, which aims to reduce electronic waste by refurbishing and reusing the devices.
READ NEXT: Kids & Teens Experiences Revealed on New Disney Cruise Ship