Contact tracing will be an integral part of new health and safety protocols as cruise ships begin to sail again. That's why people took notice in mid-October when Royal Caribbean filed a service trademark application for something called the "Tracelet."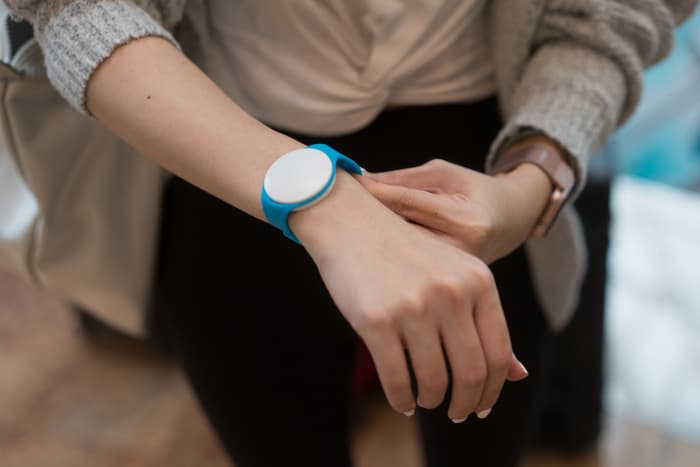 The application, while vague in detail as to functionality, describes the Tracelet as "rubber or silicone wristbands in the nature of a bracelet." 
In fact, the RFID-driven device is likely already in use aboard the first Royal Caribbean ship to resume sailing after an eight-month shutdown. Quantum of the Seas is currently operating three- and four-night 'cruises-to-nowhere' out of Singapore. 
Among the many protocols aboard Quantum designed to prevent infection and mitigate the spread of potential outbreaks, is the requirement for all guests to use a wearable device that connects to Royal Caribbean's "TraceTogether" app, with the goal of allowing rapid tracing if necessary.
Contact tracing is essential in the fight against viral spread, as it enables potential positive exposures to be isolated. While the patent application for Tracelet is typically vague as to usage — common in trademark applications — Royal Caribbean's new rules for a healthy resumption of cruising clearly indicate that a wearable device will be provided to all guests.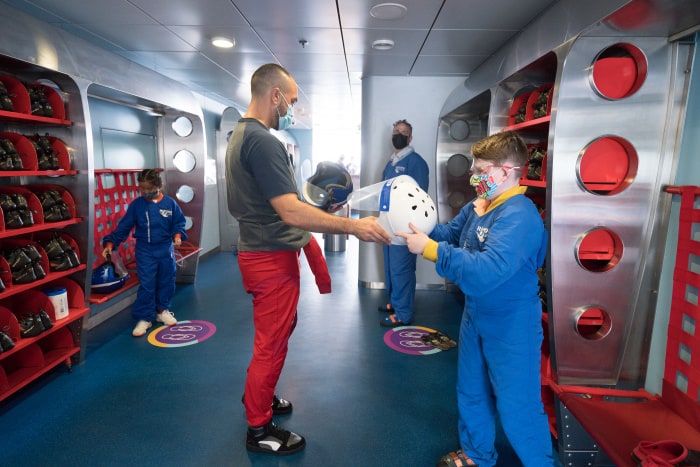 "Contact tracing is an important part of our enhanced protocols to keep all our guests and crew safe. Each guest will be provided with a wearable device that allows rapid tracing in the event it is necessary," the line states.
Back in September, the Healthy Sail Panel comprised of leading American health experts, along with Royal Caribbean Group (RCL) and Norwegian Cruise Line Holdings (NCLH),  submitted 74 recommendations focusing on five key areas regarding ways to prevent infections from being brought on board and, in a worst-case scenario, how to deal with any health crisis which might arise during a sailing. 
The panel of health experts recommended Royal Caribbean "identify all potential cases on board using robust contact tracing." The Panel also made a recommendation to employ different methods of collecting contact tracing data, including "collecting potential exposure data from cruise line-provided wearable devices." 
"Potential contact tracing methodologies include, but are not limited to: identifying guest location/exposure by pulling transaction data, collecting information about potential exposure from applications utilizing Bluetooth technology, collecting potential exposure data from cruise line-provided wearable devices, using video analytics and facial recognition to determine exposure risk, and conducting interviews with suspected cases," the Panel wrote. 
Other cruise lines are taking a similar approach.
In its first Mediterranean cruises since the shutdown, MSC Cruises has adapted its "MSC for Me" wearable technology for contact-tracing purposes. In the past, the wristband has been used as a stateroom key and to complete onboard transactions. Today it is being used to quickly determine potential exposure should a viral outbreak occur.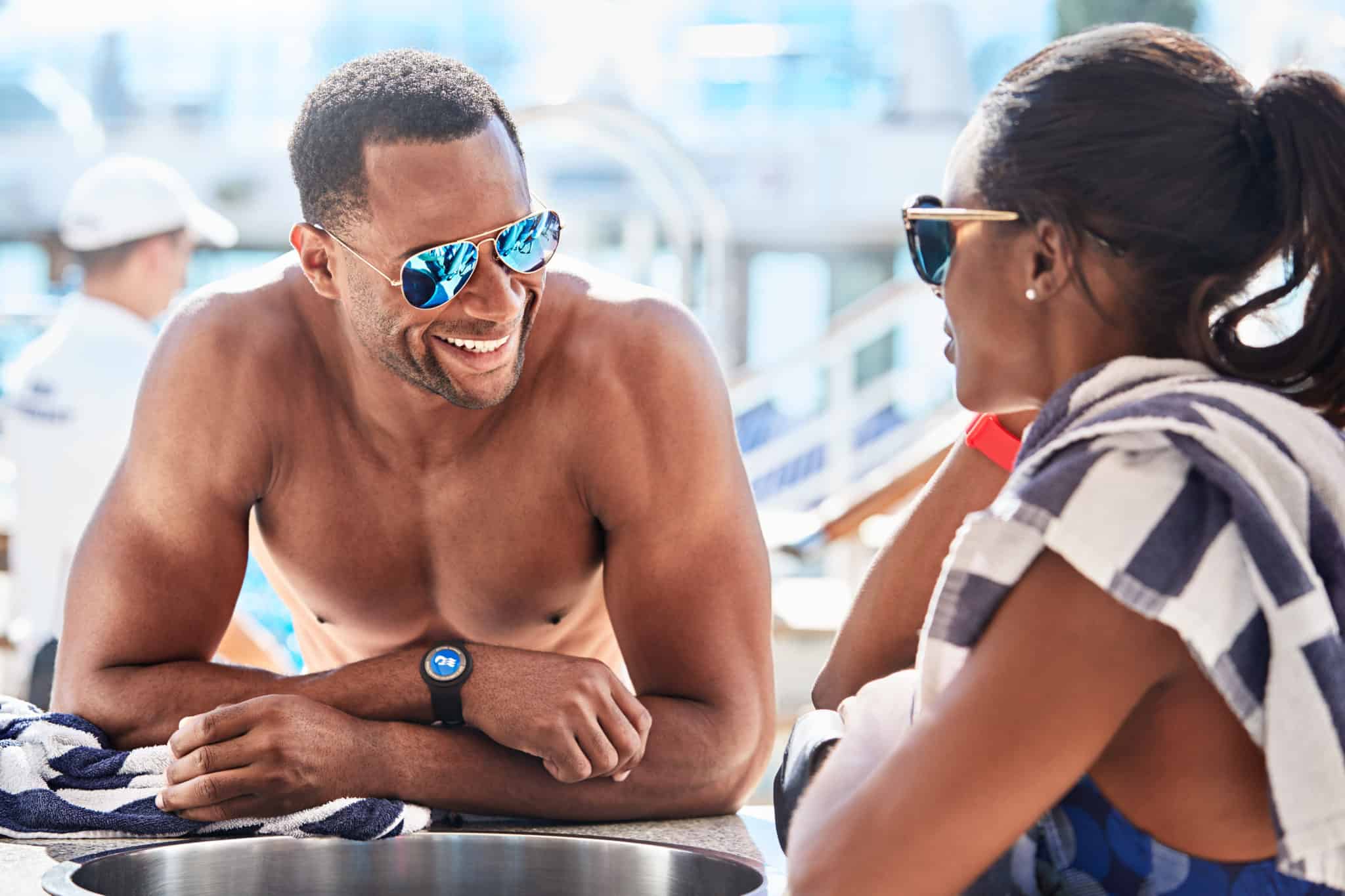 As well, Princess Cruises' award-winning Ocean Medallion technology provides a pre-built platform for contract tracing, and it has already been adapted for use aboard sister-brand Costa Cruises. 
Contact tracing is just one part of a new cruising reality, one that recognizes the paramount importance of working to ensure guests are healthy both on arrival and departure. 
In the case of Quantum of the Seas, the new protocols begin before the sailing with pre-departure health screenings. The ship is operating with reduced occupancy and there is mandatory universal testing during embarkation and debarkation. Mask-wearing mandates and physical distancing rules are enforced, cleaning practices have been enhanced, and changes have been made to dining, drinking, and entertainment venues.