Royal Caribbean International has made some updates to its Crown & Anchor Society loyalty program, effective March 10, 2023.
Instead of having the choice of a welcome beverage such as beer or soda, Crown & Anchor members will now receive additional complimentary water bottles in their cabin. Higher tiers will receive more bottles.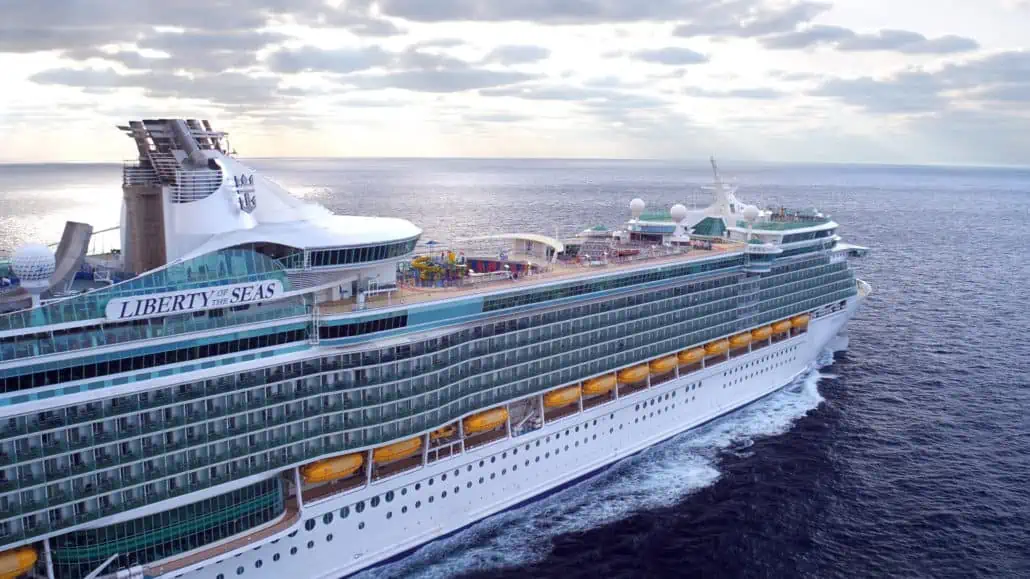 The line is also replacing the design of its crystal blocks that Diamond level guests who reach 140 points are given, and then again for every extra 70 points earned. Currently, the blocks are a crystal cube with the ship and ship name laser-etched into it. Now, they feature a full-color design with a photo of the ship in the back. These new colored blocks will be rolling out this spring as supply of the previous ones run out.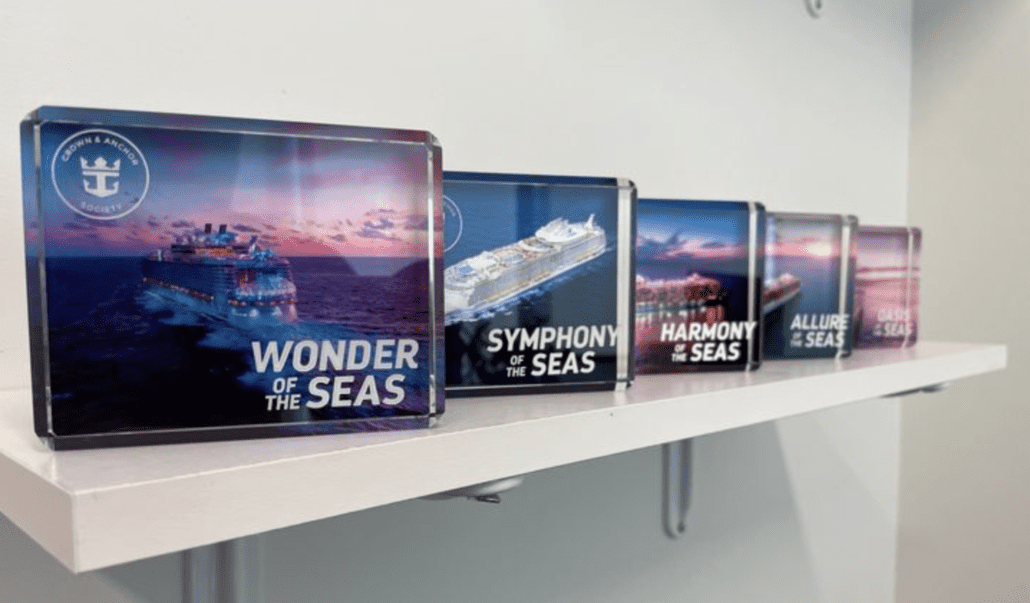 Another change to the Crown & Anchor perks includes updates to the free gifts that are offered to Diamond Plus and Pinnacle Club guests. The number of gifts that guests can choose from depends on their loyalty level and the length of the cruise. Options include things like chocolate covered strawberries, cupcakes, cheese trays, bottles of wine, and more, with two new choices including new toiletry bags and upgraded tote bags. For a full list, click here.
READ NEXT: Woman Accused of Using Stolen Credit Cards to Take $22,000 Caribbean Cruise