Sea Cloud Cruises' new ship Sea Cloud Spirit has been given a prominent and aristocratic godmother.
Infanta Elena of Spain, the sister of Spain's King Felipe VI, will christen the three-masted full-rigged ship on September 3 in the Port of Palma de Mallorca.
Sea Cloud Spirit is the third five-star windjammer from Sea Cloud Cruises, and was built at the Metalships & Docks shipyard in the northern Spanish port city of Vigo.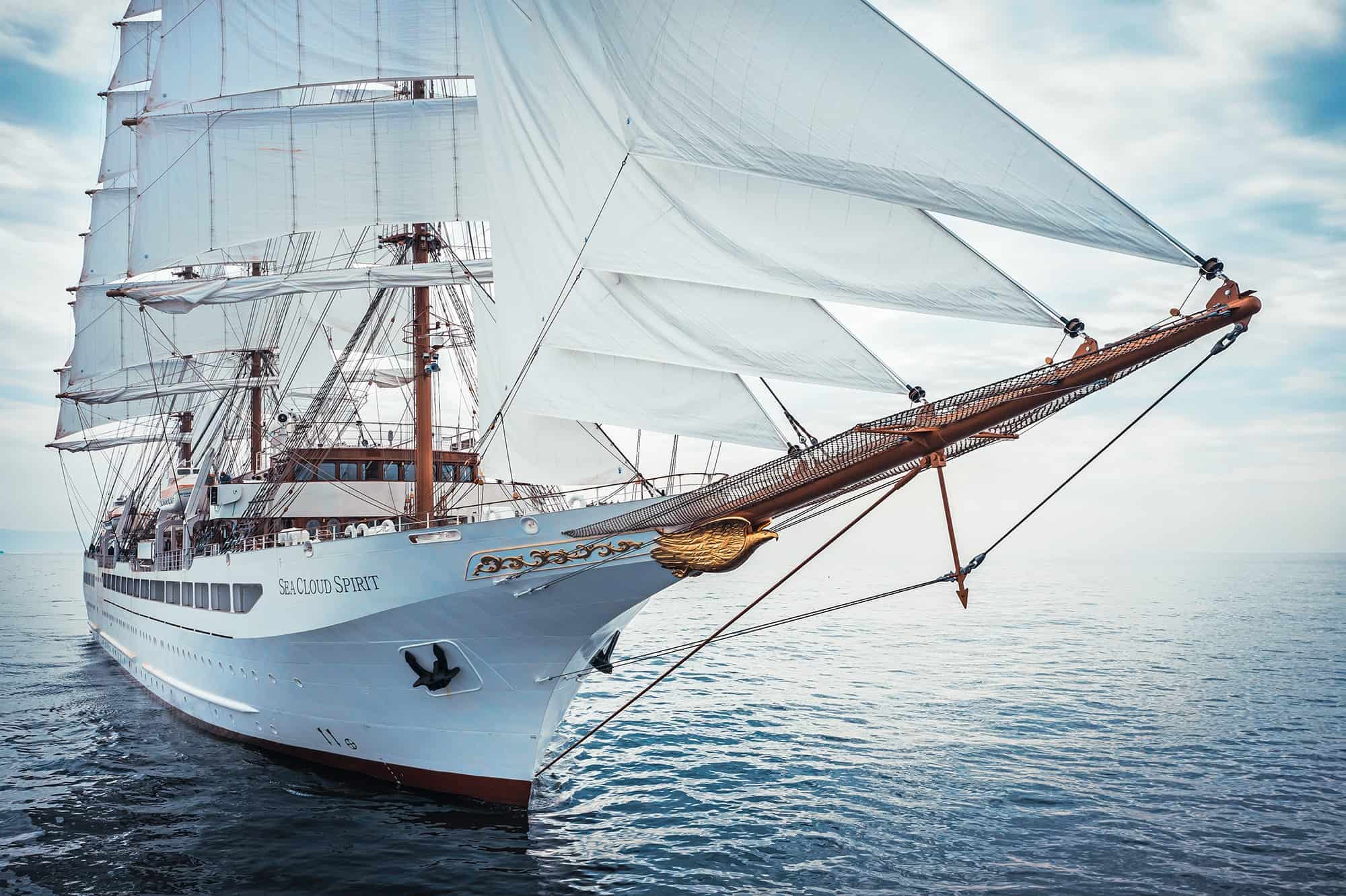 The champagne that will be used for the ceremony has been blessed after a journey of almost 120 kilometers in Santiago de Compostela. Spanish shipping lawyer and legal representative of Sea Cloud Cruises, Javier Arias-Camisón, personally brought the champagne on foot to Santiago de Compostela and had it blessed there. It took him five days to make the trip with the bottles in his backpack.
READ MORE: Sitka, Alaska Celebrates Completion of Cruise Dock Expansion
One of the two bottles will be shattered on the hull of Sea Cloud Spirit, a maritime tradition whenever a new ship is christened. The other bottle will be auctioned off for charity on the vessel's maiden voyage that will take place from September 14 to 24 from Rome.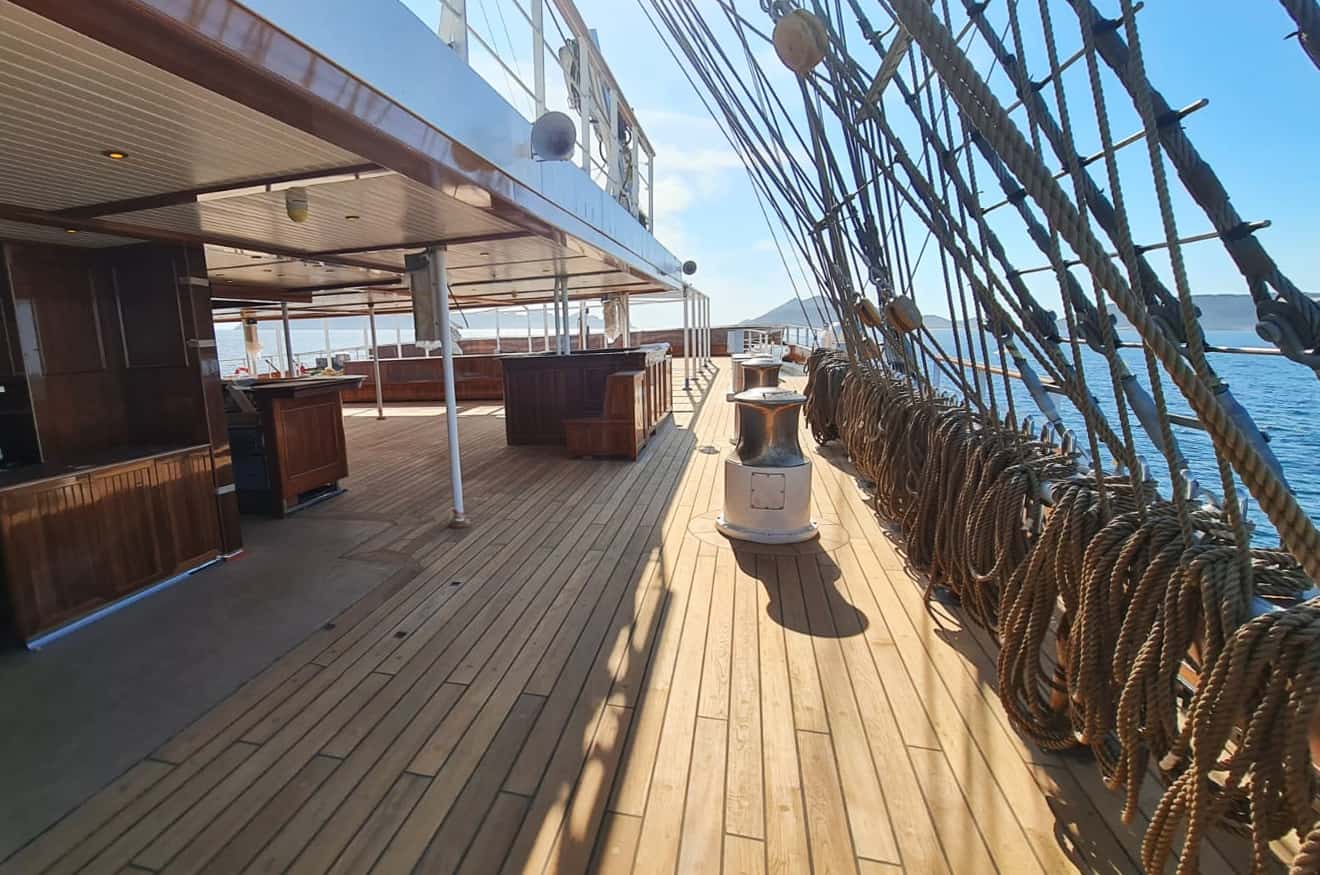 Sea Cloud Spirit is a modern interpretation of the classic Sea Cloud ship, and is now the flagship of the cruise line. Like the 90-year-old original, and the Sea Cloud II built in 2001, the new tall ship has the character of a private yacht.
The vessel will carry a maximum of 136 passengers on board, and will have 85 crew members. Like her two sister ships, Sea Cloud Spirit is traditionally sailed by hand and follows the principles of "soft tourism," or more sustainable tourism.
READ NEXT: First Look: Silversea Cruises' Luxury Ship Silver Moon