The first of two new expedition ships from luxury line Seabourn officially entered service and welcomed her first guests today.
Seabourn Venture is setting sail on a 12-day Northern Isles expedition, departing Tromsø, Norway and heading for the Arctic and Svalbard Archipelago.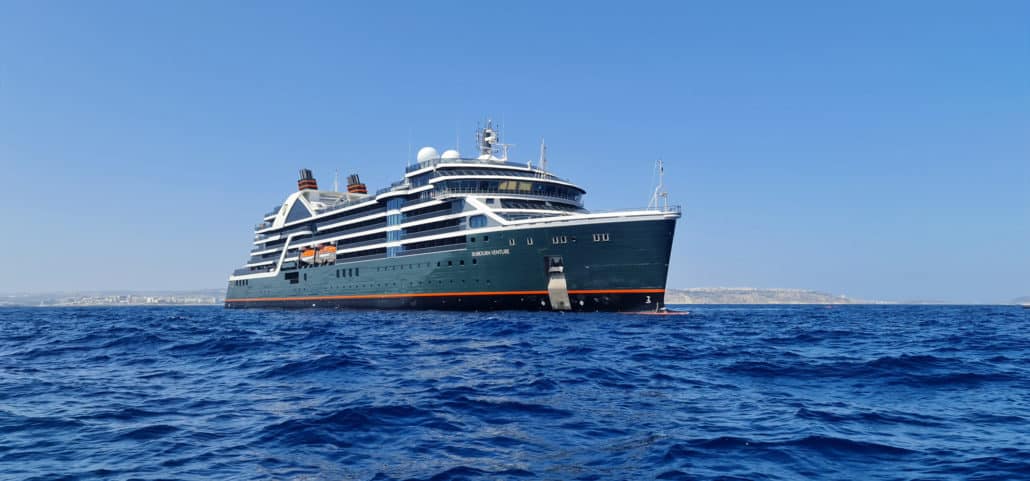 "Exploration has always been part of our brand legacy, but the launch of Seabourn Venture turns the page on a new chapter for us, offering our guests opportunities to explore remote destinations in every corner of the globe and truly be a part of the natural wonders, wildlife, history, and culture they'll find there," said Josh Leibowitz, president of Seabourn.
"Seabourn guests are as passionate about discovery as they are about traveling in ultra-luxury, and Seabourn Venture offers a new type of expedition experience allowing our guests to discover the magnificence from the Arctic to the Antarctic."
Venture's inaugural season begins with a series of 12 to 15-day voyages exploring the Arctic, Greenland, Iceland, and the Canadian Archipelago in Nunavut — the most remote and least-populated destinations during the ship's Arctic season.
Destination highlights include Scoresby Sound, Greenland, home to the largest and longest fjord system in the world; Sermilik Fjord, located in southeastern Greenland and renowned for the many icebergs that flow from multiple glaciers at its head into the Denmark Strait; Svalbard; and Pond Inlet, Nunavut, the eastern entry to the Northwest Passage.
MORE: New Luxury Line Explora Journeys Details Its 'Homes At Sea' Accommodations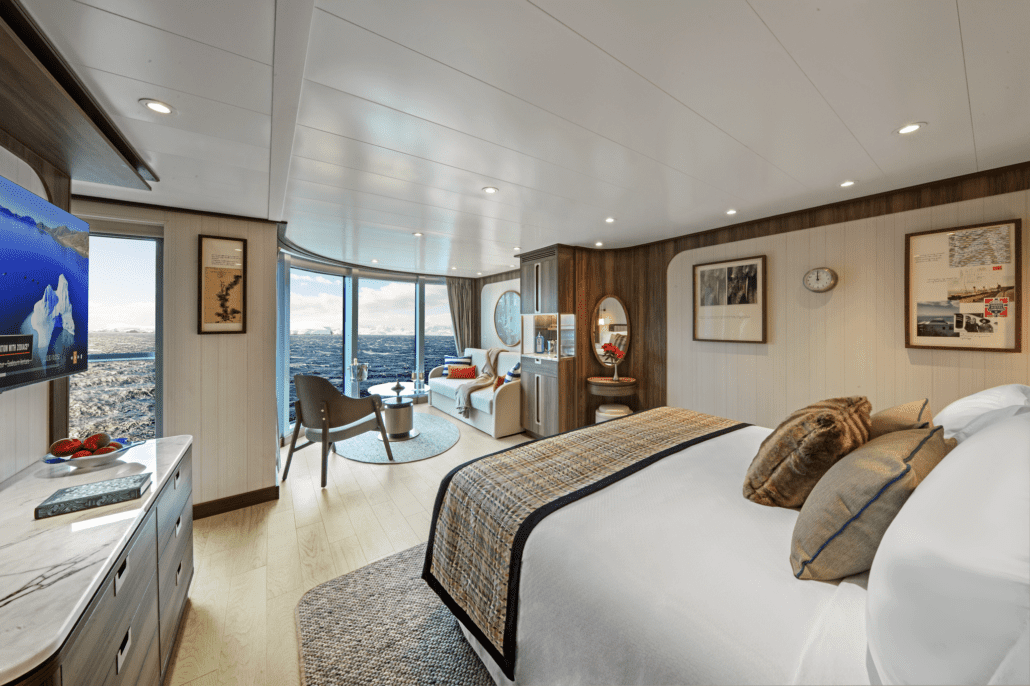 In October, the ship will head south and stop at various locales in the Caribbean, Central America, Colombia, Ecuador, Peru, and Chile on 10 to 14-day voyages.
Between November and February, Seabourn Venture will sail in and amongst the sounds, fjords, channels, and glaciers in Chile, sailing to Antarctica, and crossing back to explore South Georgia and the Falkland Islands. Voyages will be 11 to 22 days long.
In March and April 2023, the vessel will begin a series of seven to 12-day expedition voyages in Brazil and the Amazon.
Seabourn Venture features 132 oceanfront suites, an Expedition Lounge, the classroom-like Discovery Center, the Bow Lounge for watching marine life, and the Constellation Lounge on the top deck with 270 degree views.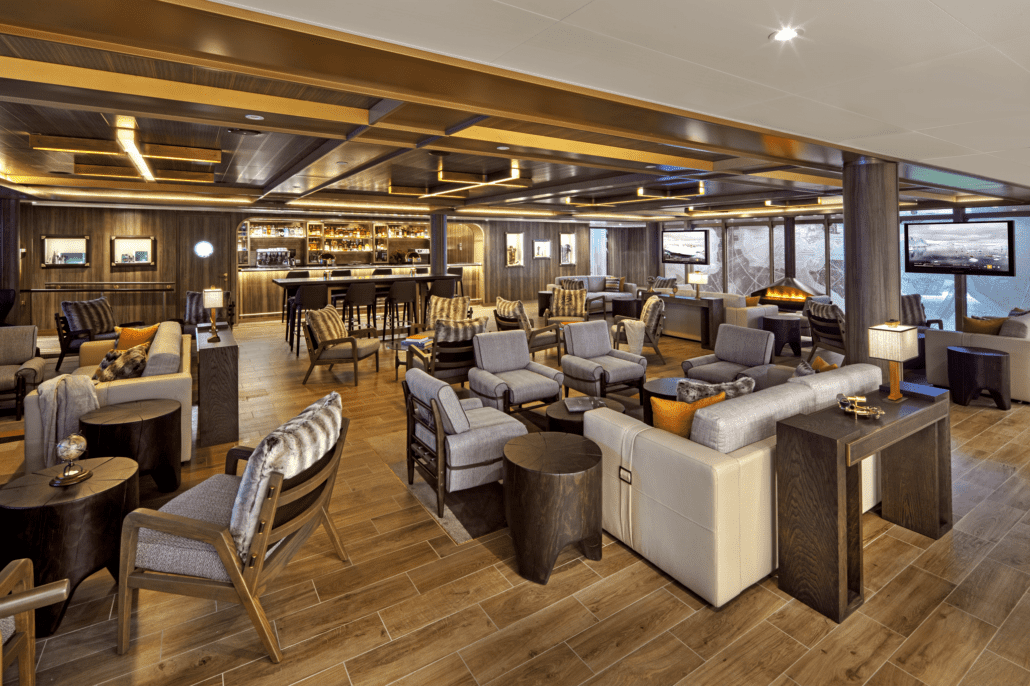 The ship is equipped with kayaks and enough Zodiacs to transport every guest on expeditions at once, as well as two custom-built submarines, each with capacity for six.
READ NEXT: Virgin Voyages Ship Featured on ABC Show 'The Bachelorette'