A new bill may prevent cruise ships from docking in New York City unless they switch off their engines and use shore power. However, two issues remain.
Not all cruise terminals in the area have the ability to provide shoreside power, and it is unclear where funding for the demands will come from despite proposed legislation.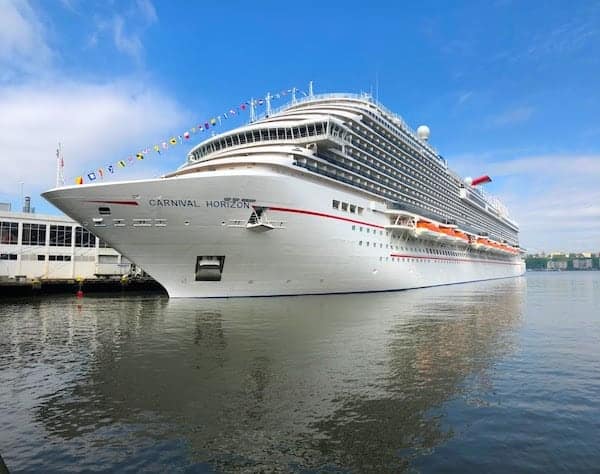 Two city council members—Alexa Avilés from Brooklyn and Erik Bottcher from Manhattan—introduced Bill 1050 mandating visiting cruise ships to use shore power while docked at the Manhattan Cruise Terminal and the Brooklyn Cruise Terminal.
During a rally near the Brooklyn port on September 18, Bottcher reasoned, "What would people say if right behind us, right now, there were 34,400 trucks idling? There'd be a lot of cameras here right now, and guess what? Something would be done about it. But that's how much pollution is being generated by these ships."
Cruise vessels generate more harmful emissions when burning fossil fuel. Switching to the city's power grid is a more environmentally friendly alternative. Residents are already experiencing the effects of the cruise ships' billowing clouds of smoke.
"Our residents are suffocating, and the city must act. No cruise company should be allowed in our city unless they respect the communities and quality of life of our residents," stated Avilés.
Is exclusive shore power viable in New York?
Though shore power has been around for decades and is widely used in other parts of the world, most ships in New York can't use it.
The Brooklyn terminal can provide shoreside electricity, but this isn't maximized due to the absence of compatible sockets.
However, the issue is expected to be addressed by the third quarter of 2024 by installing a "mobile cable positioning device." The carries the cable to the ship while keeping it out of the water with its giant boom arm. They units cost upward of $200,000 each.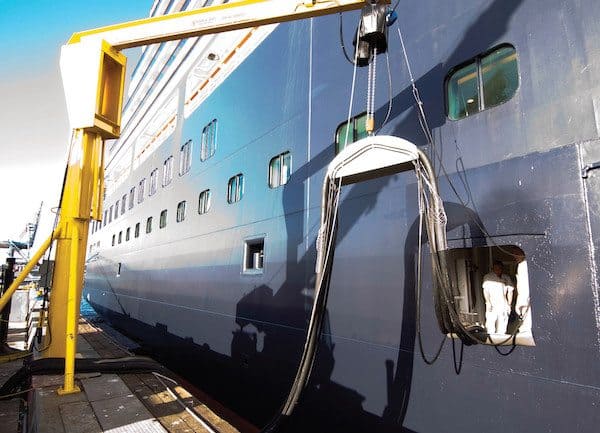 Meanwhile, the Manhattan Cruise Terminal doesn't have the infrastructure for it at all. Despite demands to introduce plug-in capabilities since 2020, there hasn't been definitive news about adding shore power to the facility.
Not all cruise ships are also equipped to connect to the local electric grid. They would need to be upgraded or unsuitable for such modifications.
Cruise ships bring in massive revenue to the city. MSC Cruises alone is worth $100 million annually and draws 200,000 tourists to New York annually.
Residents, however, feel these benefits haven't trickled down to them.
"We were never asked, we were never engaged, and no benefit of this transaction has ever quite hit our community," declared Avilés.