Silversea Cruises' latest expedition ship, Silver Endeavour, was officially named during a ceremony in Antarctica on November 19th.
The cruise line held a celebration in the Lemaire Channel, Antarctica to inaugurate Endeavour as the 11th ship in the fleet. Executives from Silversea Cruises, the ship's Godmother Felicity Aston MBE, and select members of the cruise line's extended family were in attendance as an ice-sculpted champagne magnum smashed against Silver Endeavour's hull to mark the cruise line's third naming ceremony in just nine months.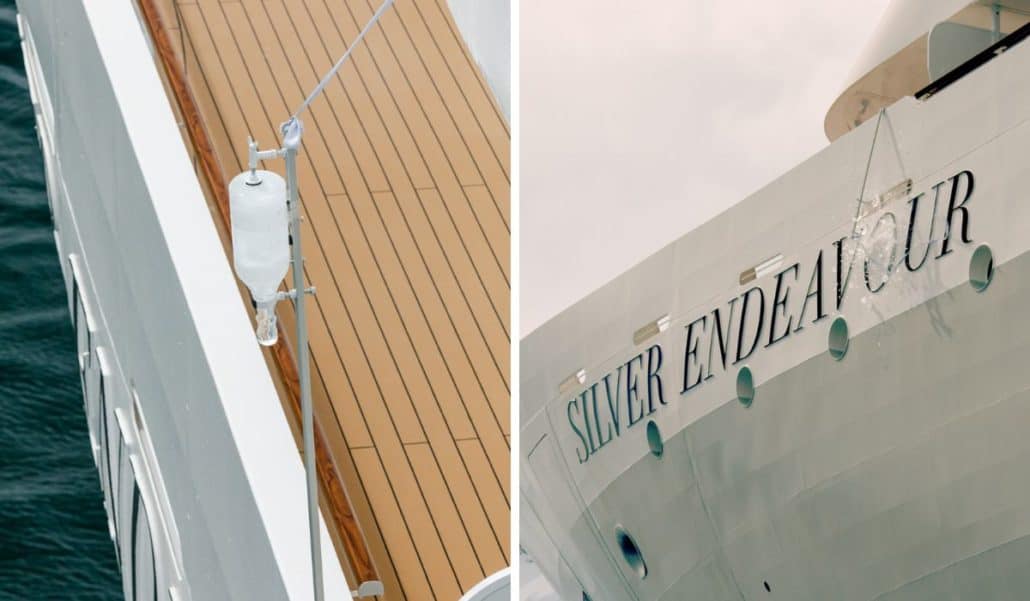 The festivities began at an intimate blessing ceremony, held at the Cape Horn Sub-Antarctic Center in Puerto Williams on November 15th. After Royal Caribbean Group's customary bagpipe performance, singers sang the Chilean and American national anthems and Felicity Aston was formally introduced as the vessel's godmother. Jason Liberty, president and CEO of Royal Caribbean Group, and Roberto Martinoli, president and CEO of Silversea Cruises, who were unable to join in person, sent a video message thanking everyone involved in the achievement.
Silver Endeavour is now the first and so far only ship to be named in the Lemaire Channel — one of Antarctica's most scenic straits, located off the Antarctic Peninsula. Some guests, including a number of Silversea executives, witnessed the ice bottle smashing against the hull from Zodiacs in the cliff-lined stretch of water.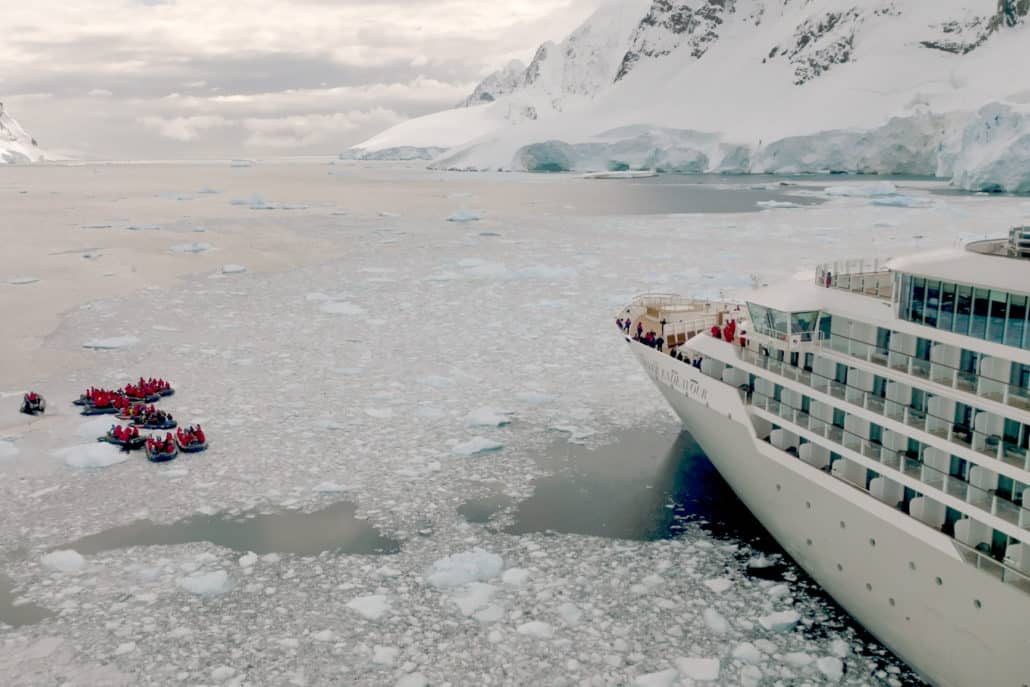 MORE: Diamond Princess Resumes Cruises on the West Coast, Completing Fleet Restart
"We are incredibly proud to have hosted ultra-luxury cruising's first Antarctica naming ceremony for Silver Endeavour­­, our third ship to be named in just nine months," said Roberto Martinoli, President and CEO, Silversea Cruises. "I would like to thank Captain Niklas Peterstam and the ship's crew, the entire Silversea team, Jason Liberty and all those involved at Royal Caribbean Group for their invaluable support in reaching this momentous milestone.
Silversea named polar explorer and climate scientist Felicity Aston as Silver Endeavour's godmother last month. Aston became the first woman to ski solo across Antarctica in 2012, as well as the first person to traverse the continent by muscle power alone.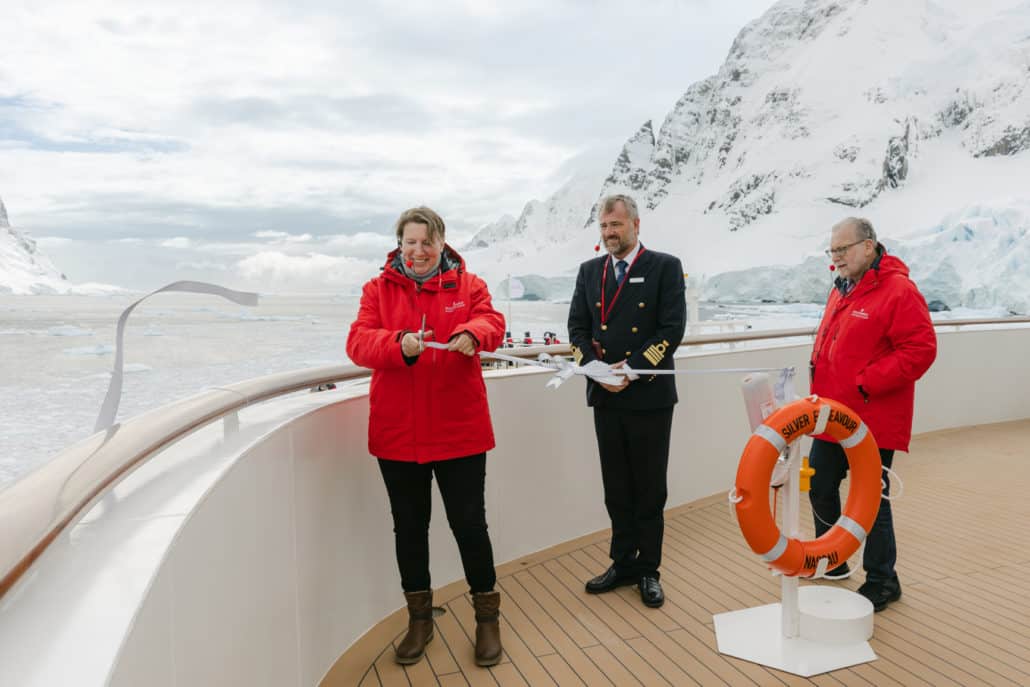 "Being among the first to sail aboard Silver Endeavour, naming the ship in the company of such esteemed guests, and assuming the role of Godmother makes me incredibly proud," said Felicity Aston MBE.
"She shares her name with the ship on which Captain Cook set forth for the ends of the earth, but exploration has of course evolved in the centuries since Cook departed. Today, exploration is not only about geographical discovery; it is also about finding new ideas, new inspiration, and new perspectives. Silver Endeavour will allow more people to become explorers and return home with new outlooks. She will be a source of self-enrichment, as people connect with the planet and each other. Fair winds and following seas to all those who sail on her."
RELATED: Silversea's New Expedition Cruise Ship to Visit Over 125 Destinations in 2024 & 2025