Port Everglades' new 1,818-space parking garage will open in November, the port announced today on Twitter.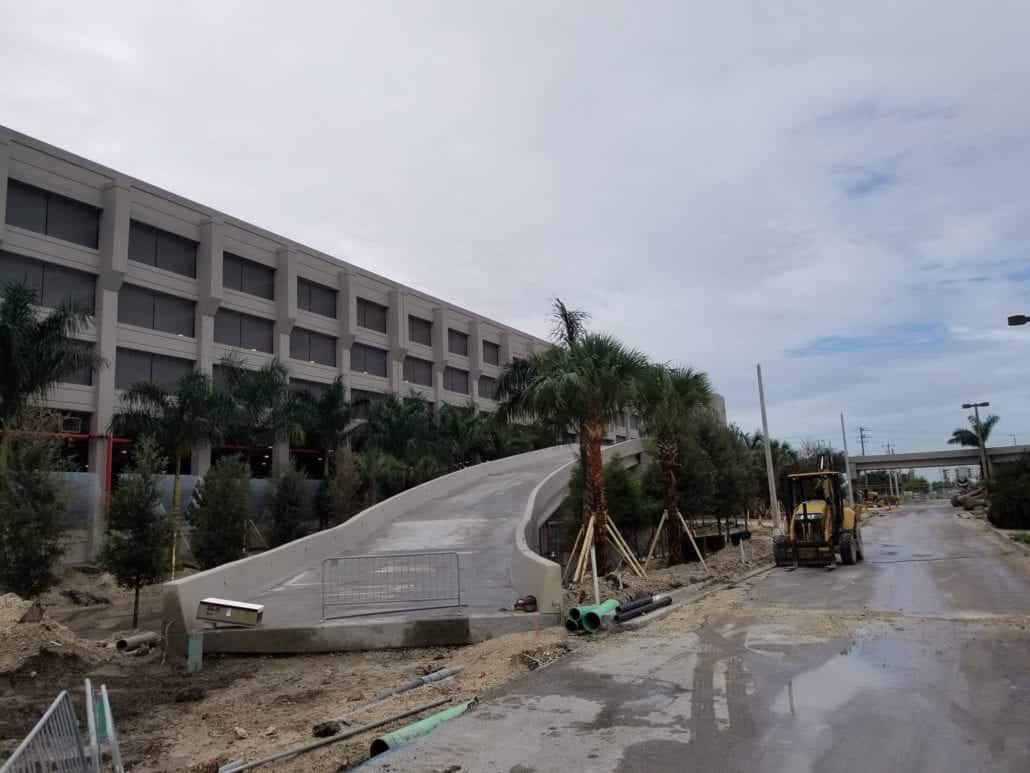 Built between Cruise Terminals 2 and 4, the garage will serve Terminal 2, Princess Cruises' prototype OCEAN Medallion terminal, offering a dedicated, air-conditioned bridge with moving sidewalks to whisk passengers to and from the terminal, with multiple elevator banks ensuring easy access. Power for the garage will be provided in part by solar energy.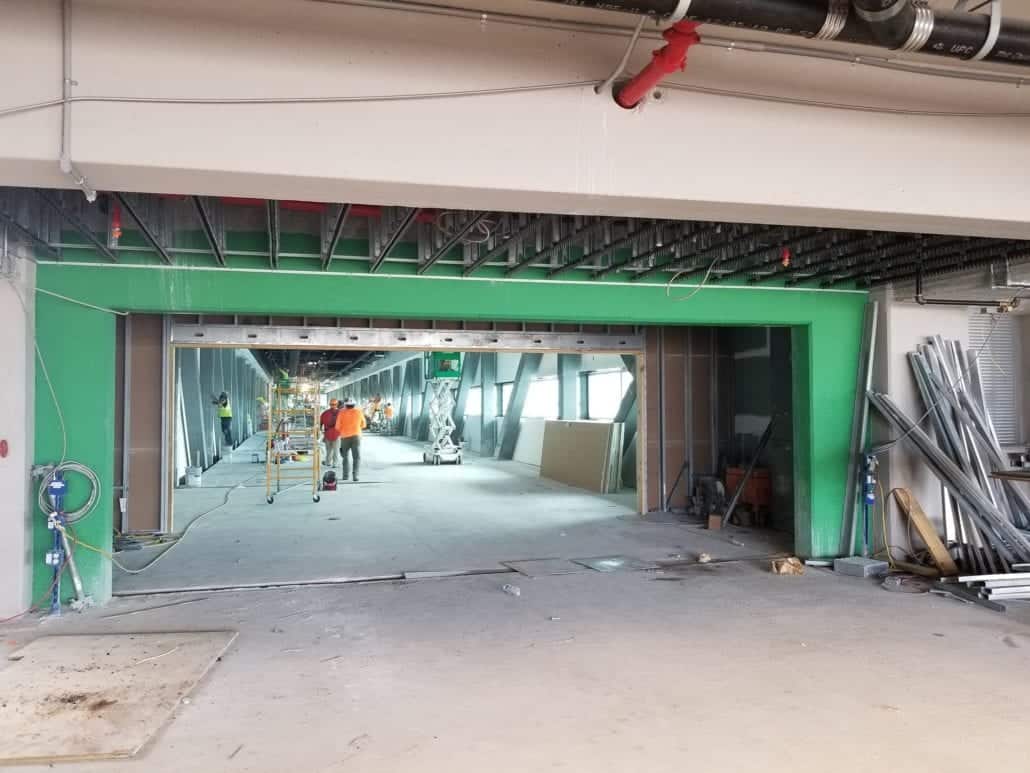 The North Port Garage, which currently serves Terminal 2, will be used exclusively by the adjacent Greater Fort Lauderdale-Broward County Convention Center once the new garage opens next month.
The new Terminal 2 garage is just part of Port Everglades' cruise infrastructure expansion, designed to better serve the 902 cruise ship visits and 3.7 million cruise passengers that passed through the port in 2019.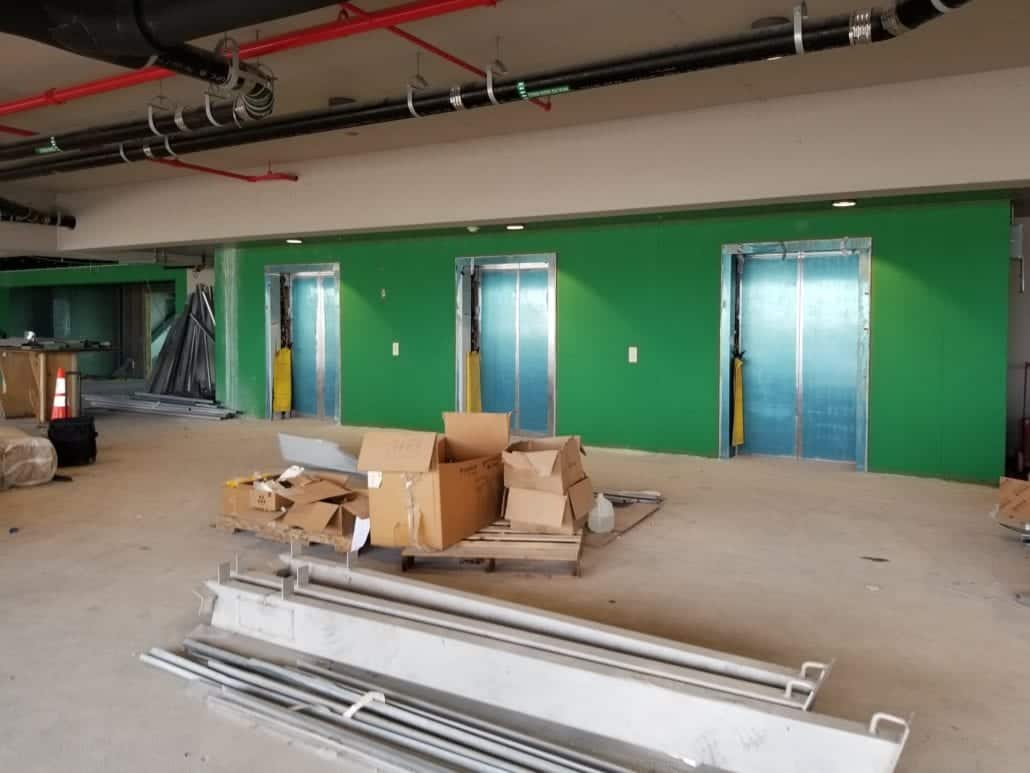 The renovated Terminal 25, re-opened in 2018 after a $170 million renovation, the port's largest single investment in a cruise terminal. The state-of-the-art building was designed to accommodate Celebrity Edge and other large cruise ships.
Also added was new signage to promote social distancing at the cruise terminal.
READ: Navigating Port Everglades Cruise Terminal
Looking toward the future, Port Everglades is working with Carnival Corporation to redevelop Cruise Terminal 21 by 2023.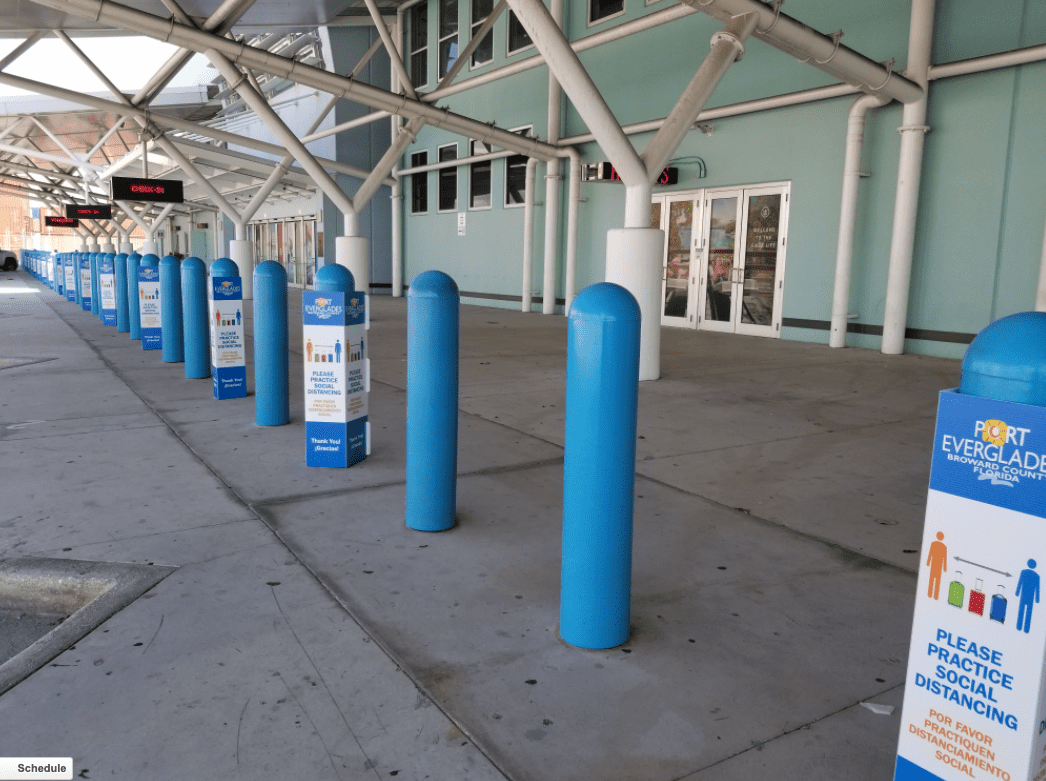 By 2028, Cruise Terminals 26 and 29 will be redeveloped to provide for a more welcoming passenger arrival and departure experience, and the port hopes to unveil the Airport to Seaport Rail Connector, providing a seamless transfer from and to Fort Lauderdale/Hollywood International Airport for hundreds of thousands of passengers each year.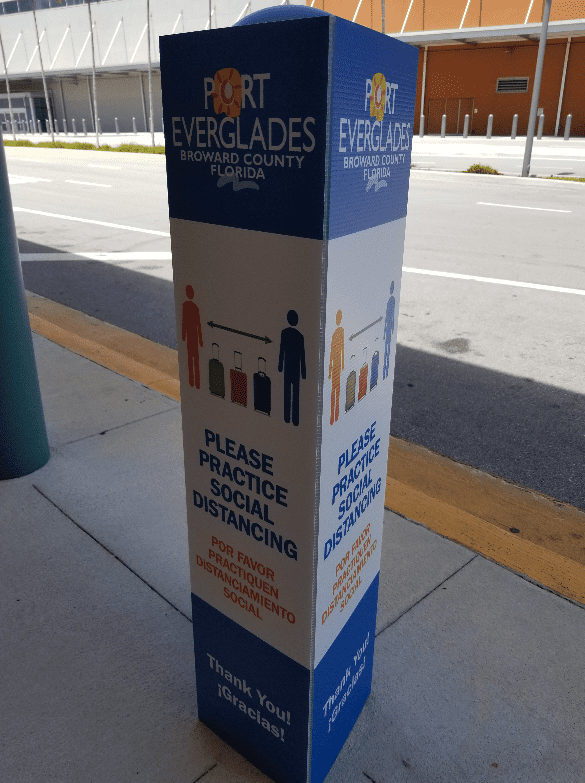 By 2038, Port Everglades expects to redevelop Cruise Terminal 19 and construct a "finger pier" so the terminal can accommodate two ships at once to further increase cruise capacity.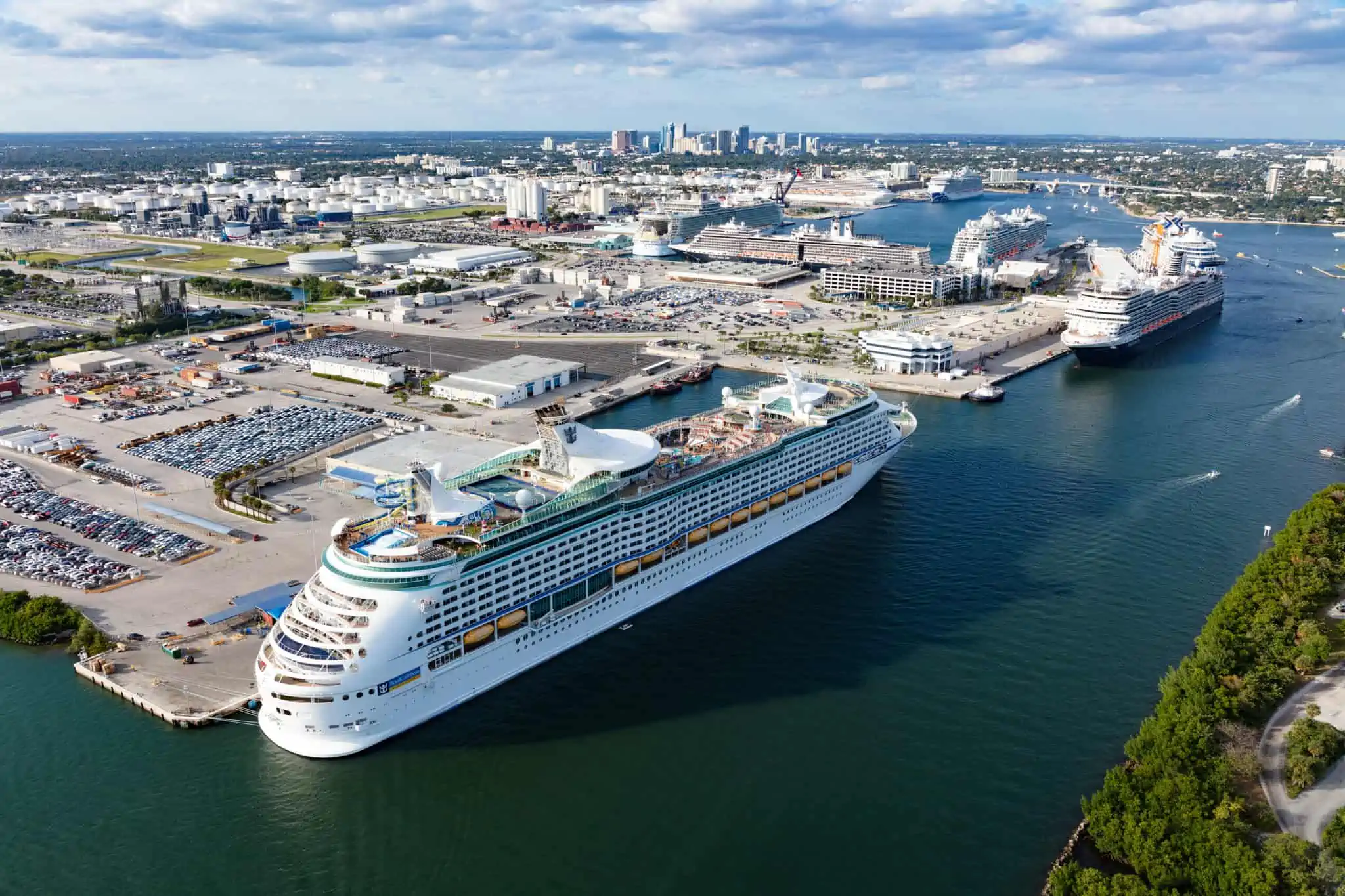 Cruise traffic at Port Everglades for 2020 is expected to be down sharply due to the industry shutdown earlier this year, but as of June, when the current 20 year plan was approved by the Broward County Board of County Commissioners, the port continues to look to and plan for the future and the expected rebound of cruise traffic.