Could the daily gratuity fee charged by cruise lines soon be a thing of the past… or at least rolled into the overall cost of your ticket price?
One cruise line has done it already, another has made moves in that direction… but at least one indicates that the charge isn't likely to be rolled into their ticket price anytime soon, and for good reason.
The Latest Gratuity Fee Policy Change
MSC Cruises made headlines this week when they announced that as of June 25th, they would be rolling the daily gratuity fee into the price of a passenger's cruise fare. The catch? This was only true for passengers in Ireland and the United Kingdom.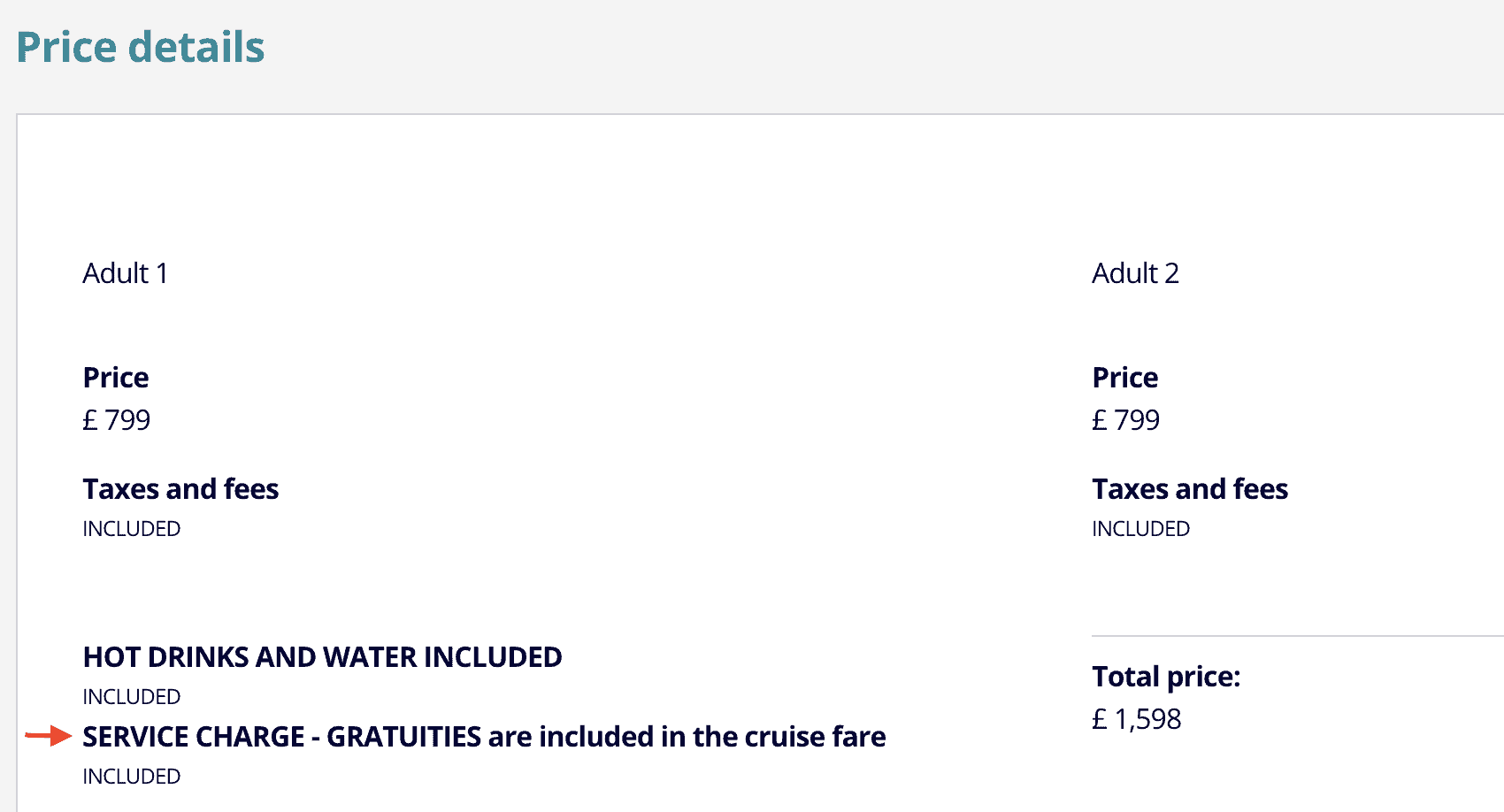 Those sailing from other ports, including the United States, would still be paying the fees. For those sailing out of the states, the fees currently run $12.50 per person, per day for adults, and $6.25 per person, per day for children aged 2-11.
Meanwhile, it came as a surprise to many when Virgin Voyages announced that they would be rolling the gratuity fee into the total cost of their package. "As part of Virgin Voyages' brand ethos for no nickel and diming, [we are] abolishing a major pain point for consumers — gratuities," they explained at the time of the announcement. "The base ticket fare for all Virgin Voyages sailings will include all eateries, group fitness classes, basic beverages and now gratuities in the voyage fare."
Why Carnival Isn't Likely To Change Their Gratuity Policy
When asked if Carnival Cruise Line might follow suit, Brand Ambassador John Heald replied, "I doubt we would ever do this on our North American cruises, because gratuities are still a choice, of course."

As he often does, Heald then asked his Facebook followers if they would "like to see gratuities added to the [cost] of the cruise." After 24 hours and over 21,000 votes, nearly 60 percent of respondents admitted that this was something they'd like to see.
We've long advocated that cruise lines should, in fact, roll the cost of the gratuities into the total price of the cruise. And while that might annoy those who would not then be able to head to guest services and remove the charges, many of the comments beneath Heald's poll perfectly summed up the situation by saying, "If you can't afford to pay the gratuities, you shouldn't be cruising."
READ MORE: Cruise Line Rolls Gratuities, Restaurants Into Ticket Price
Rolling the fees into the base fare would also mean that when cruise lines adjusted the rates (as they do nearly every year), it would not result in a slew of negative comments from people who inevitably question where the money is truly going and complain about being, as Virgin Voyages mentioned in their statement, "nickel-and-dimed."
Do you think cruise lines should roll the daily gratuity fee into the total price of the cruise?