The Walking Dead Cruise is Back!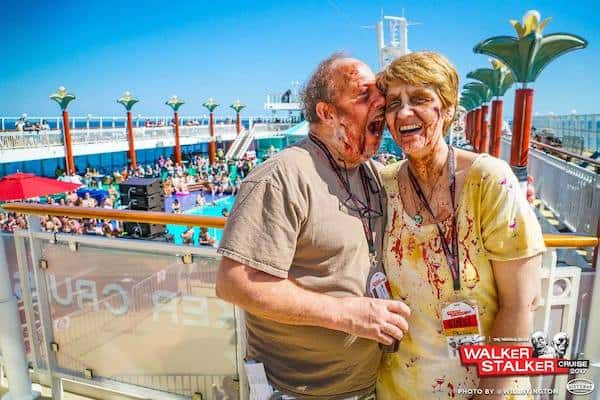 Being on a cruise ship makes everything better… even the inevitable zombie apocalypse. And while many people might not relish the idea of spending five days at sea with a guy known for whacking people with a baseball bat wrapped in barbed wire, fans of The Walking Dead would be thrilled to sip margaritas poolside with Negan and his trusty sidekick, Lucille. (Okay, maybe they'd prefer he leave her at home… ) Which is why those hoping to set sail this January on the third annual Walker Stalker Cruise will want to pre-register for the event now!
Who Will Be There?
Next year's event will take place aboard the Norwegian Pearl, sailing from New Orleans to Cozumel, Mexico and back on January 26 – 30, 2018. Aside from Jeffrey Dean Morgan — best known as both Dead's Negan and Grey's Anatomy's late, lamented Denny (sob!) — who'll be on the ship? So far, stars Norman Reedus (Daryl), Lauren Cohan (Maggie), and Alanna Masterson (Tara) have signed on, as well as Robert Kirkman — executive producer of the series and creator of the comic on which it is based — and writer/producer/special effects expert Greg Nicotero.
Onboard Activities
The event will feature photo ops and autograph sessions as well as panel discussions, theme nights and all kinds of special entertainment. "It's hands down the most intimate experience we get to provide for the fans," says Jackie Prutsman, president of Walker Stalker. "Not just photos and signings, but experiencing things like whiskey tastings and belly-flop contests with your favorite actor. You're on vacation with the stars you love, and you just can't top that!"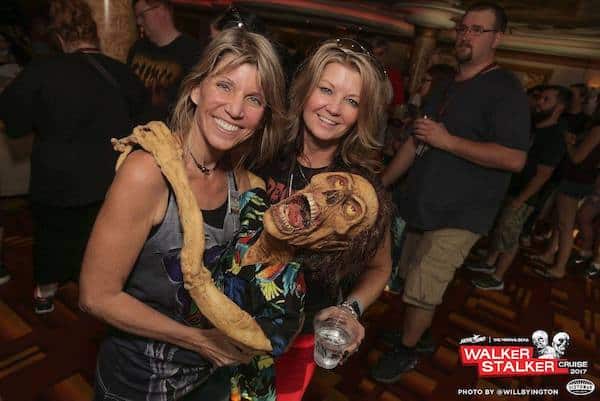 Registration Is Now Open
Event organizer Sixthman suggests that those wanting to take part in the Walker Stalker cruise pre-register by July 13th in order to have "the best selection of cabins before the event goes on sale to the general public." By doing so, you'll receive an email with booking details on or around July 14th, including a pre-selected booking time. To pre-register for the event, click here.
Photo credit: WalkerStalkerCruise