We've long said that when the world ends, we want to spend our final days on a cruise ship. So as the zombie apocalypse continues to ravage the earth — at least on AMC's hit series The Walking Dead — it seems only appropriate that survivors band together and seek refuge on the Norwegian Pearl as she hosts one final Walker Stalker cruise.
Which Of The Show's Stars Are Set To Sail?
The 2019 action-packed trip will be a four-day sailing from Tampa to the Bahamas and back, departing on February 21 and returning on February 25. While the celebrity guest list is not yet finalized, already slated to appear are some of The Walking Dead's most popular stars, including Norman Reedus (Daryl), Jeffrey Dean Morgan (Negan),  Tom Payne (Jesus), Cooper Andrews (Jerry), Ross Marquand (Aaron) and, appropriately enough, gone-but-not-forgotten cast members Chandler Riggs (the late, lamented Carl), Laurie Holden (R.I.P., Andrea!) and Michael Traynor (whose Nicholas at least said "thank you" before becoming zombie chow).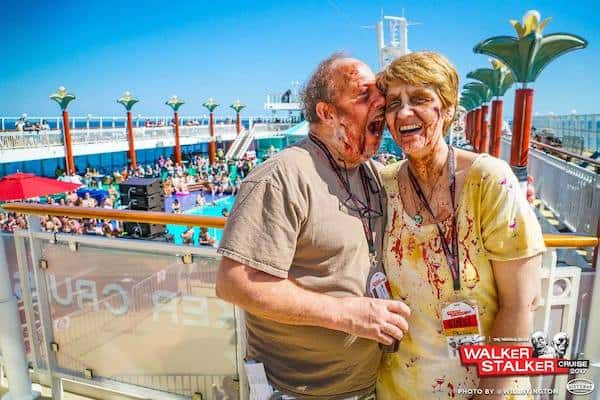 While cruising the high seas, passengers will have plenty of opportunities to interact with the stars, including at photo opps and autograph sessions, special themed nights (the details of which will be released in the months to come), live music and dozens of activities. And if you're thinking, "Gee, that'd be fun, but what do we do with the kids?" the answer is… bring them along. There are special themed activities just for them, and the ship's youth-centric programs are also available.
Events are run "convention style," meaning that some shows, panels and autograph sessions may wind up happening at the same time. But since all of the events are covered under the price of your cruise, people are free to come and go as they wish (tying in nicely to the "freestyle" way of vacationing that Norwegian Cruise Line originally created). Want to check out a video of the fun which unfolded on the last Walker Stalker tour? Click here.
How To Register For Pre-Sale Access
With this year's Walker Stalker cruise being called "the finale" — and past voyages having proven incredibly popular — it seems likely this chartered sailing will sell out. Which makes it all the more important to sign up for pre-sale information. Guests of the 2018 Walker Stalker cruise should already have received an E-mail allowing them to book beginning on Monday, July 9th. Those who attended either the first or second annual Walker Stalker cruise will need to pre-register here by July 9th, as should those who have never done a Walking Dead cruise with Sixthman. They will then receive notifications of their "Earliest Available Booking Time."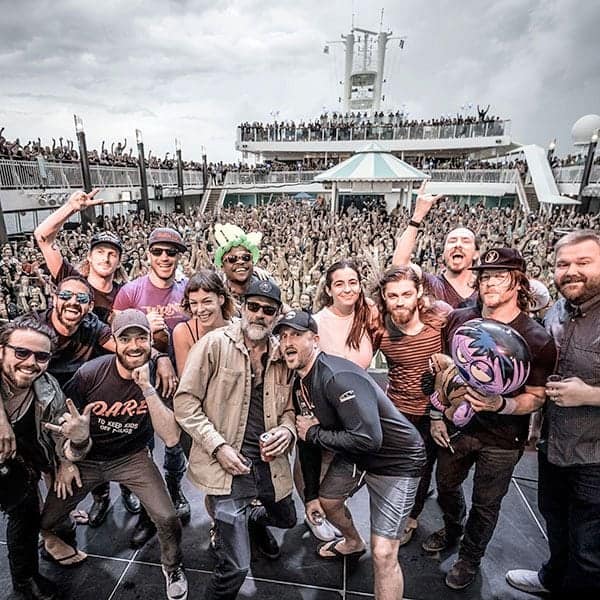 There are plenty of chances to hang with your favorite Walking Dead stars. (Photo courtesy of Sixthman, Walker Stalker Cruise)
Bookings will be released to those who pre-registered first, with general public bookings opening up on Friday, July 13th. Once booked, guests will be given the option of setting up monthly payments as a way of spreading the cost of the vacation out, with a set amount of money being automatically paid on a pre-selected (by the cruiser) day of each month.
Pricing begins at $945 per person, double-occupancy, for an interior room and, should you want the ultimate experience, runs as high as $4,550 per person to book one of the ship's Owner's Suites. For more information on everything and anything related to the Walker Stalker cruise, click here.