The most impressive cruise ships in the world are popular for vacations because they offer comprehensive options for an entreating and relaxing trip.
You can get access to spectacular dishes and beverages from fine-dining restaurants, five-star accommodations, and daytime and evening entertainment, ranging from onboard casinos to stunning live performances.
What's more, you can have the chance to travel to exotic destinations!
In this article, we've provided an overview of some of the most impressive cruising vessels at sea you'll surely love and enjoy.
Viking Mars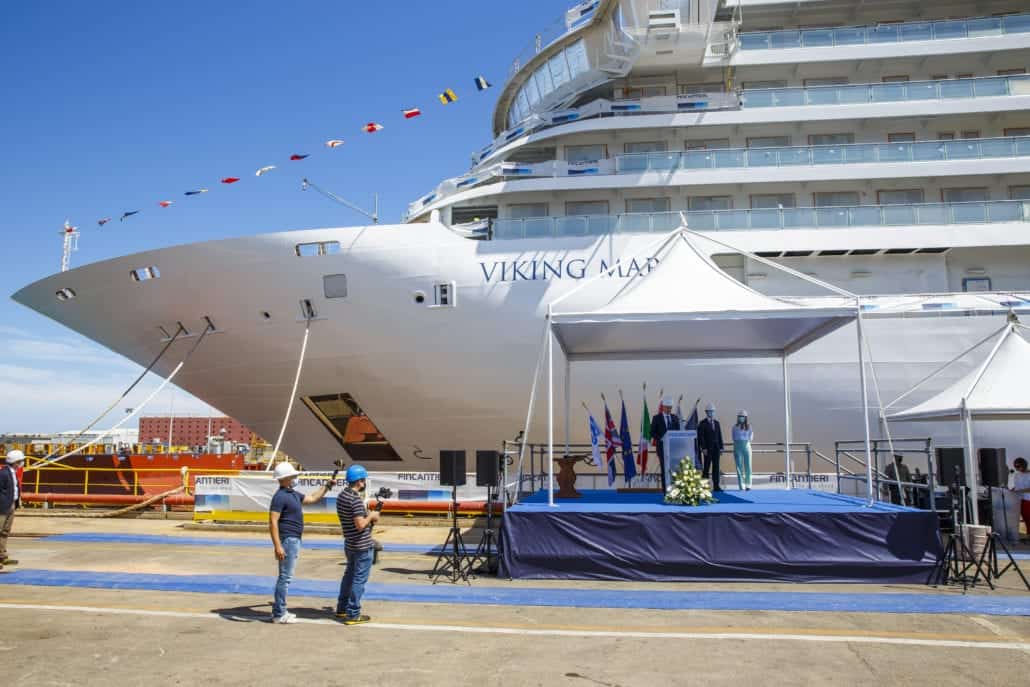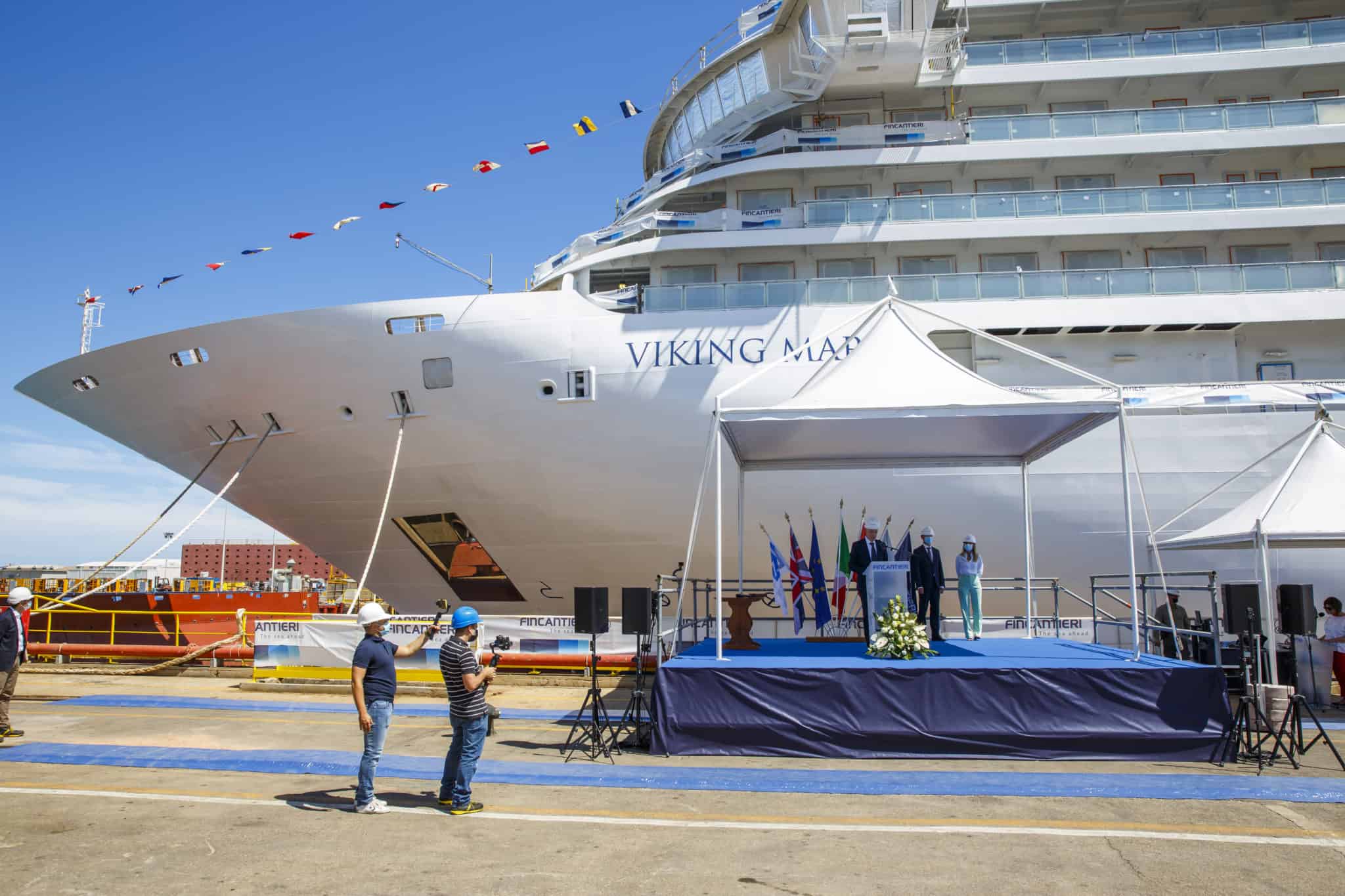 Viking Mars is one of the latest ships from Viking. It is smaller than the rest, but that comes with its advantages.
There are rooms for over 900 passengers, and since it's a smaller vessel, it can dock in various ports. Its amenities include free Wi-Fi, 24-hour room service, minibars, and more.
On board, you will have access to a hair salon, a wellness center with a yoga studio, and a fitness center, among others.
Since this is a luxury cruise, you can also have fun by the main pool, relax in hot tubs, or catch a movie or two.
Moreover, if you want to learn something new on your vacation, there are educational programs that include cooking classes, dancing lessons, lectures on history, and more.
The leading entertainment includes live performances in the theater.
There are also dining options, including Manfredi's Italian Restaurant, The Chef's Table, and World Café, among other equally dazzling restaurants.
Seven Seas Explorer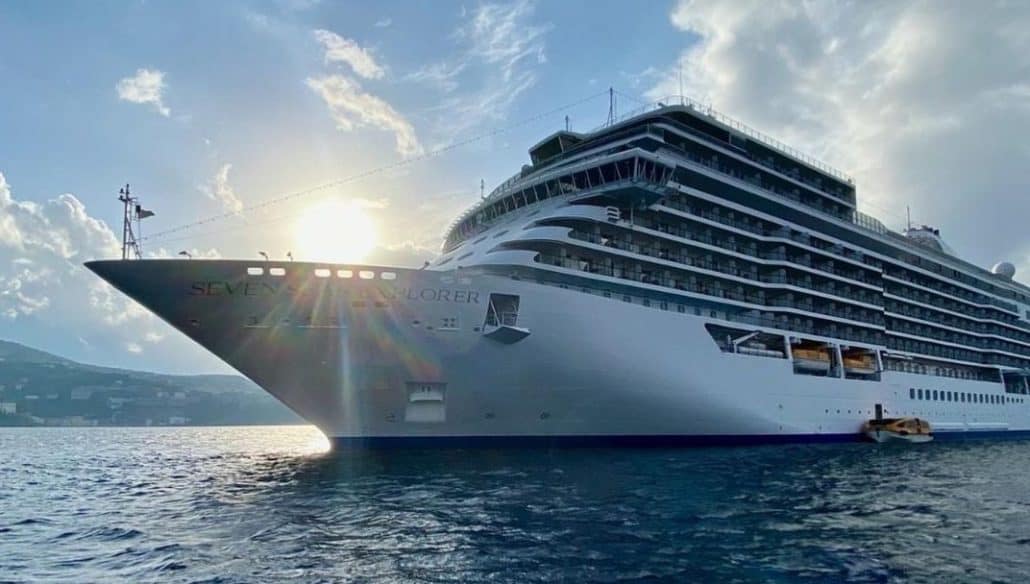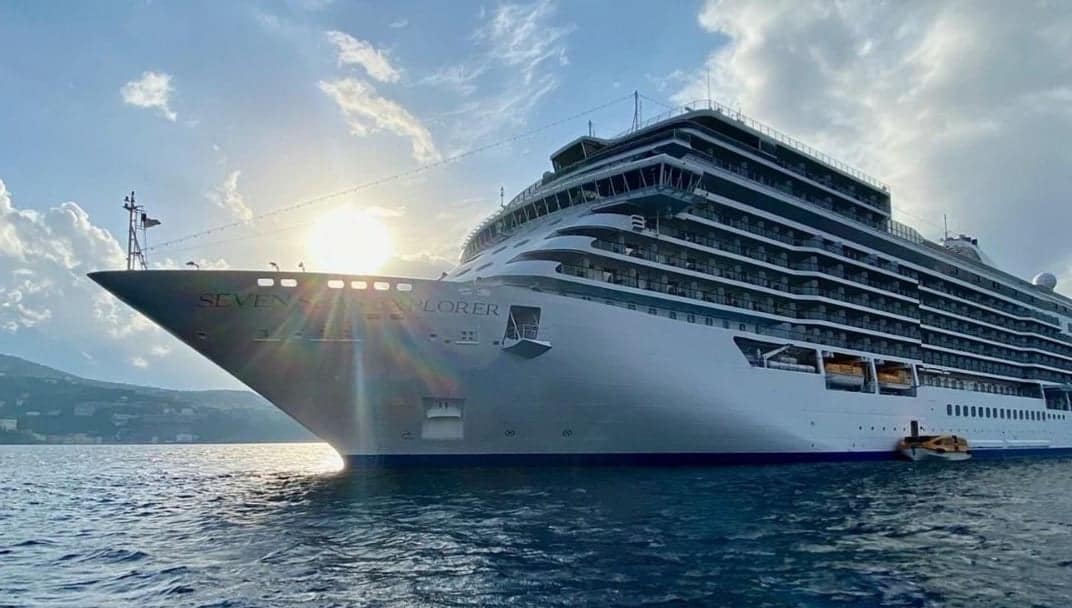 Seven Seas Explorer is known as the most luxurious ship ever built. It still lives up to its name and has suites with separate sleeping areas, private balconies, and world-class amenities.
There are also many onboard activities, classes, and an Explorer Lounge where you can chill and listen to live music with your favorite drink.
The cruise ship oozes elegance; Pablo Picasso paintings and cobalt-blue glass installations adorn the walls.
The entertainment is equally spectacular, with a popular cabaret show, live performances, karaoke machines, and a high-end casino.
If you enjoy playing casino games, you will be amazed at the casino selection in an elegant Monte-Carlo setting that includes exclusive blackjack tables, poker, roulette, and craps, as well as a solid selection of slot machines. The casino is open every sea day.
If you like to continue playing casino games in the comfort of your suite, there are high-quality and reliable casino games you can access as long as you have a stable Internet connection.
The good news is that even if you docked in New Zealand, for example, and the ship casino is closed, you can easily find trustworthy online casinos and choose from a vast number of casino games in multiple versions, including poker, slots, baccarat, and blackjack.
Carnival Celebration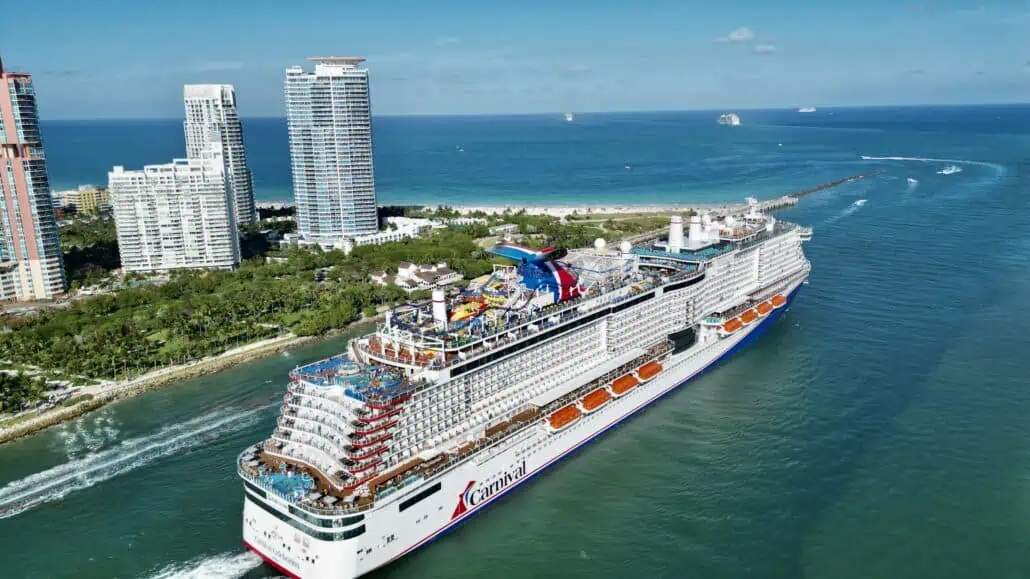 Carnival Cruise Line is a well-known cruise brand known for its one-of-a-kind experience in open waters. For example, aboard Carnival Celebration, you can stay in five-star-rated suites with oceanviews, balcony staterooms, and new elevated Excel suites with access to a private sundeck.
Furthermore, additional luxuries and amenities will improve your stay, such as a whirlpool bath, the Cloud 9 Spa thermal suite, an outdoor movie screen, and even a water park. So there is no shortage of perfect activities to relax or learn something new.
Additionally, live nightly performances in the Havana Bar and themed parties poolside will spice up your nightlife, including the hilarious game show Family Feud held in the main theater.
Dining choices are plentiful and cover different cuisines, including Asian specialties at Chibang or seafood dishes at Rudi's Seagrill, among many other options.
Apart from exclusive restaurants on board that require a reservation, you can also enjoy a fast food treat during the day — like Guy's Burger Joint or Shaq's Big Chicken.
Azamara Journey
Azamara's ships, including Azamara Journey, are smaller compared to larger cruise lines but offer a more intimate atmosphere and a chance to see off-the-beaten-path destinations.
They are quite famous for their Cultural Nights that include performances by locals onboard or onshore artists with delicious cocktails. Since it's an award-winning cruise, you can expect an unforgettable voyage.
Otherwise, you can expect free and stable Wi-Fi, special Azamara Shore Excursion credits, specialty dining, and more.
Get ready to delight your senses and relax on an intimate cruise ship that takes pride in its outstanding service, and embark on a culinary journey with delicious dishes that match authentic local food.
Norwegian Joy
Norwegian Joy is one of the best cruise ships that offer a wide variety of activities, amenities, and a memorable experience for everyone.
It was originally built to sail in Asia and was converted for the North American market in the spring of 2019.
The entertainment section aboard the ship is packed with activities for everyone, including a Virtual Reality playroom with VR games, laser tag, a fully equipped go-kart area, and much more.
Plus, there are excellent performers, live entertainment, and the Broadway show Footloose onboard.
The dining doesn't disappoint with French cuisine in Le Bistro and Authentic Texas barbecue at Q Texas Smokehouse, among other options.
Guests can also enjoy their meals in a more intimate setting in the private Haven-only restaurant.
Wonder of the Seas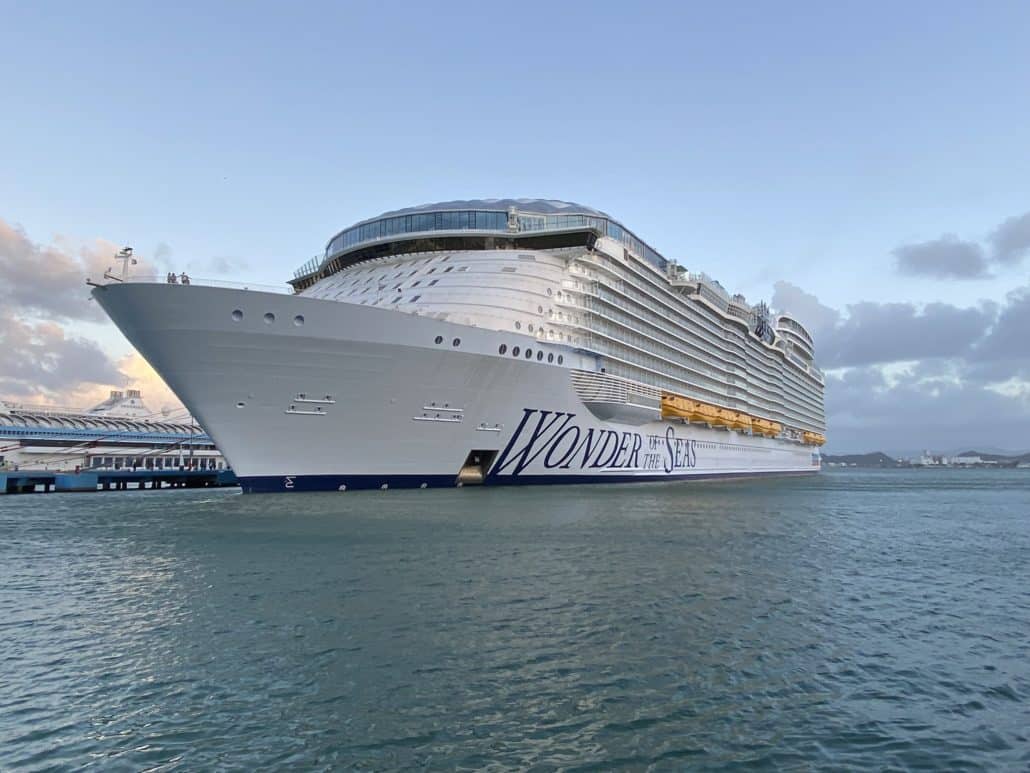 Royal Caribbean's Wonder of the Seas is the largest cruise ship in the world, boasting a length of 1,188 feet and a weight of 236,857 gross tons.
The ship can accommodate up to 6,988 guests and features numerous amenities, including a 10-story slide, a casino, a shopping area, a theater, and 18 decks.
Some popular neighborhoods on Wonder of the Seas are Central Park, home to 1,000s live plants, and the Boardwalk, complete with an operational carousel and the high-dive AquaTheater.
Final Thoughts
Cruise ships offer a chance not only to travel the world but also to get exclusive treatment while onboard, which covers everything from cultural activities to tasty exclusive cuisine, as well as accommodation in suites that are easily a match to the best hotels around the world.