We may not know when we'll board a ship again, but we know what we'll be doing once we do: eating at some of our favorite cruise line restaurants.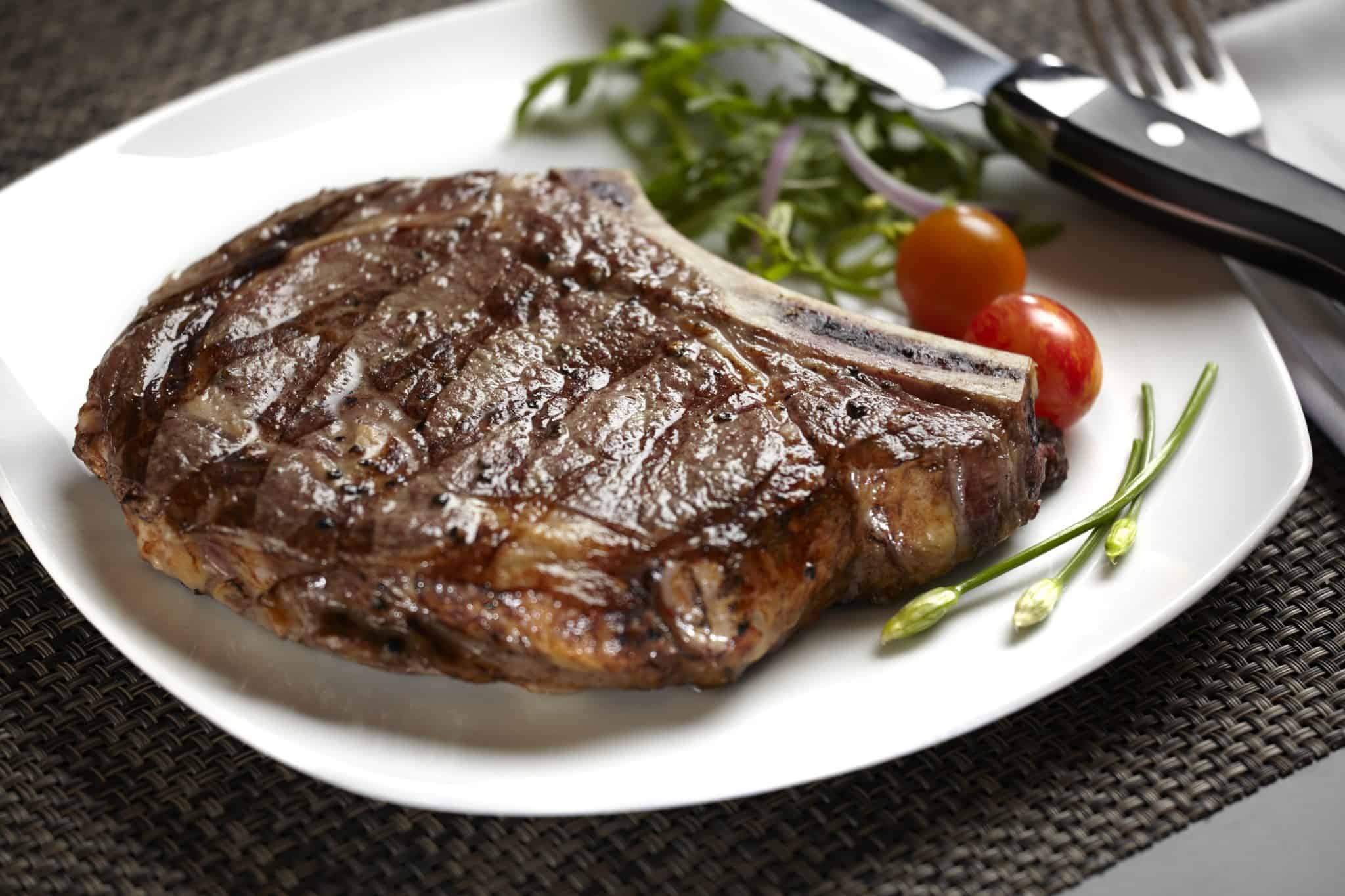 Asking us to pick a favorite high-seas dining venue would be like asking a mother to choose her favorite child. Sure, she might have one, but would she admit it aloud?
So rather than single one out, we're just going to list the ones we're missing the most.
See if your favorite made the cut, then vote on your favorite venue.
Here, in no particular order, are our favorites:
1. Guy's Burger Joint, Carnival Cruise Line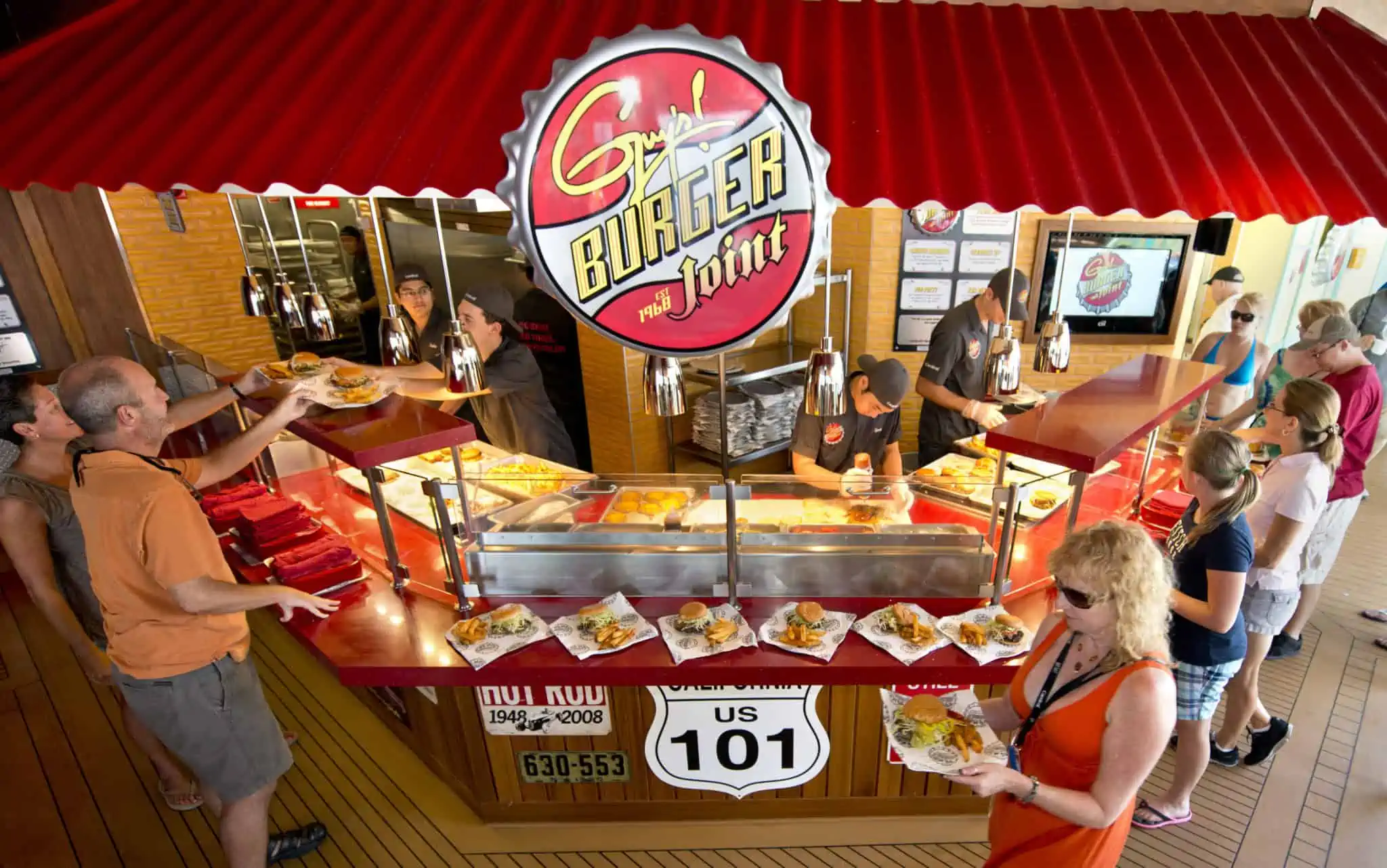 Have you tried The Ringer (featuring "super-melty cheese," bourbon & brown sugar BBQ sauce, and a fried onion ring)? Even the Plain Jane (aka your basic burger) is to die for.
READ MORE: Guy's Burger Joint Review
We'd like to say it's because each is made with love, but it probably has more to do with the greasy grill.
Eating healthy is great, but sometimes you just wanna bite into a big juicy burger. (You can convince yourself it's healthy — or at least healthier — by skipping the fries and having it served on a lettuce leaf instead of a bun.)
You can learn how to make your favorite Guy's Burger here.
2. Wonderland, Royal Caribbean International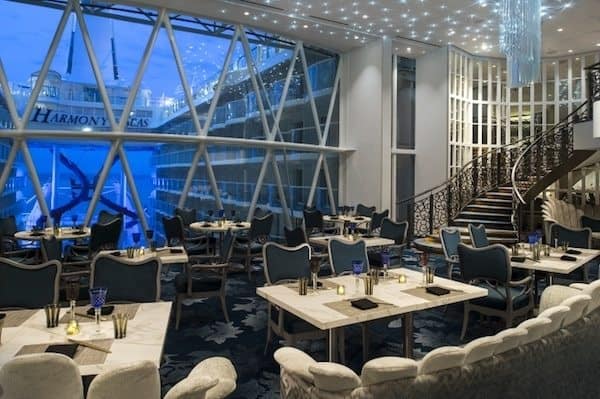 Inspired by Alice in Wonderland, dining here is like tumbling through the culinary rabbit hole. This isn't for picky eaters, and your best bet is to marvel at the magical menu and then put your fate (and trust) into the hands of your server.
From deconstructed appetizers to Instagram-worthy desserts, this is a one-of-a-kind experience you'll only regret if you pass it by.
READ MORE: Wonderland Review
3. Cagney's Steak House, Norwegian Cruise Line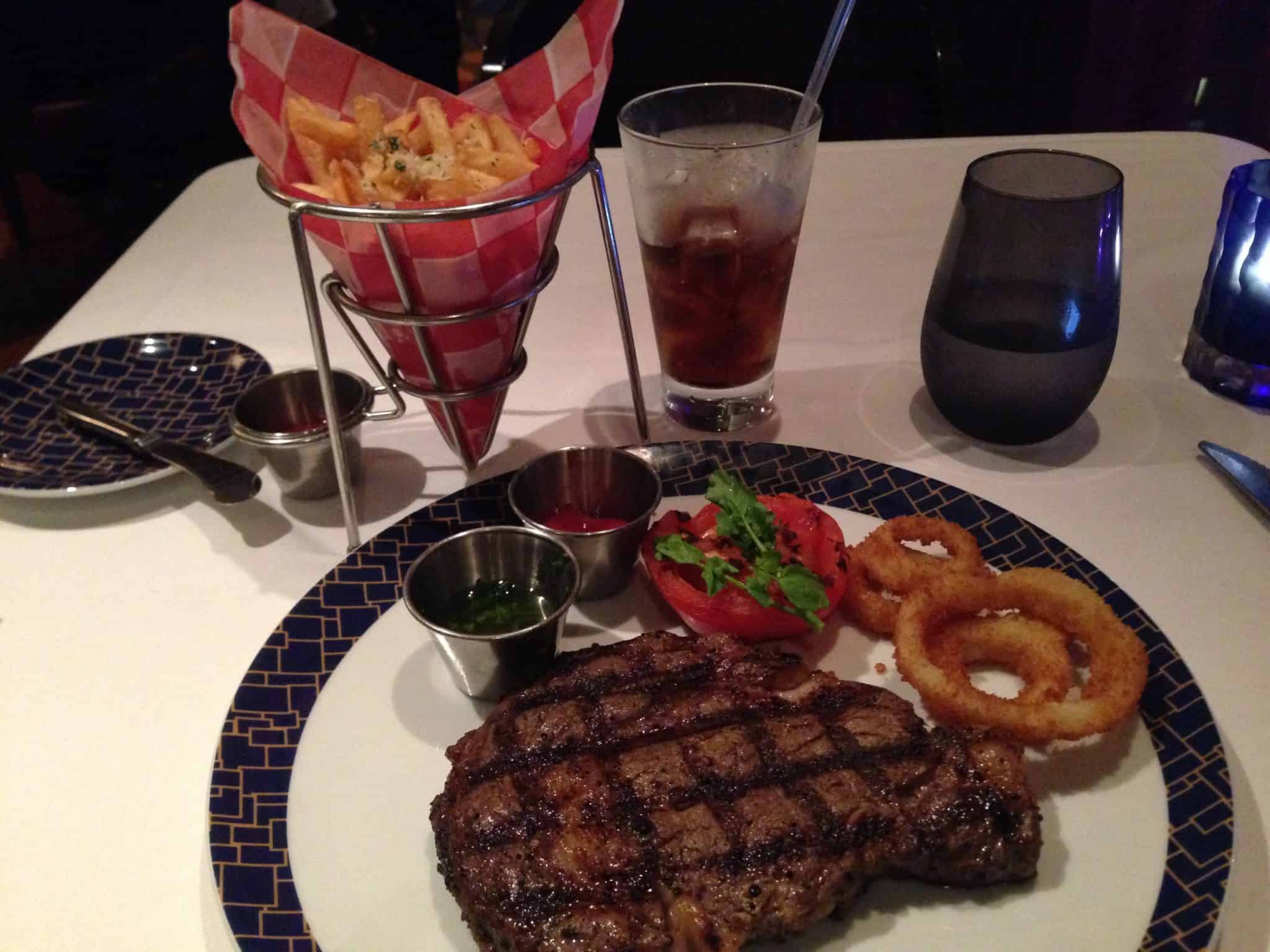 Over the past few years, NCL has rolled out a lot of fantastic specialty restaurants, including the Q Texas Smokehouse. But time and again, we're drawn back to the old-school style of this classic steakhouse.
The menu is periodically updated (we're still mourning the loss of the pork belly appetizer), but the quality and service remain top-notch.
Pro tip: When you're seated, tell the server to skip the breadbasket. Save room for the amazing stuff about to hit the table.
4. Palo, Disney Cruise Line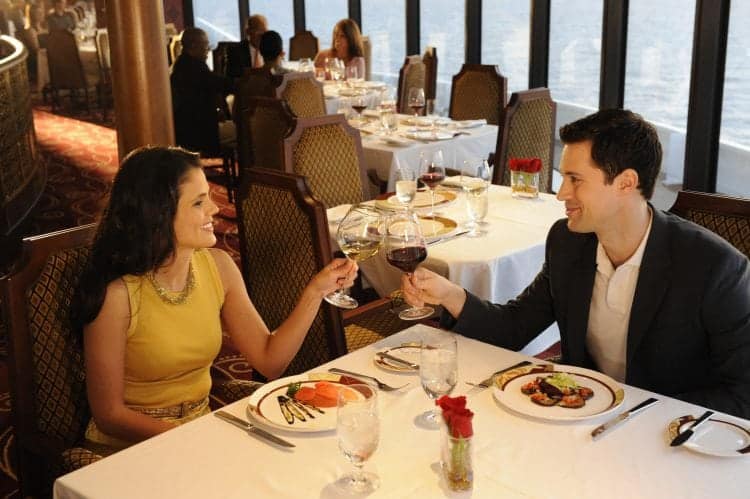 We'd love this classy spot even if it wasn't an adults-only oasis on a ship jam-packed with kids. While the Northern Italian dinner menu is worth every penny of the upcharge, we're all about this restaurant's brunch.
What really makes this a special meal is that it is essentially a meal sandwiched between two meals. First, you head to an appetizer buffet that includes everything from cinnamon rolls to caviar (yes, caviar).
Then, you order a main course off an expansive menu.
Finally, if you aren't filled-to-bursting, you can waddle over to the dessert buffet. Come hungry, and leave room on the agenda for a food coma.
5. Chef's Table, Carnival Cruise Line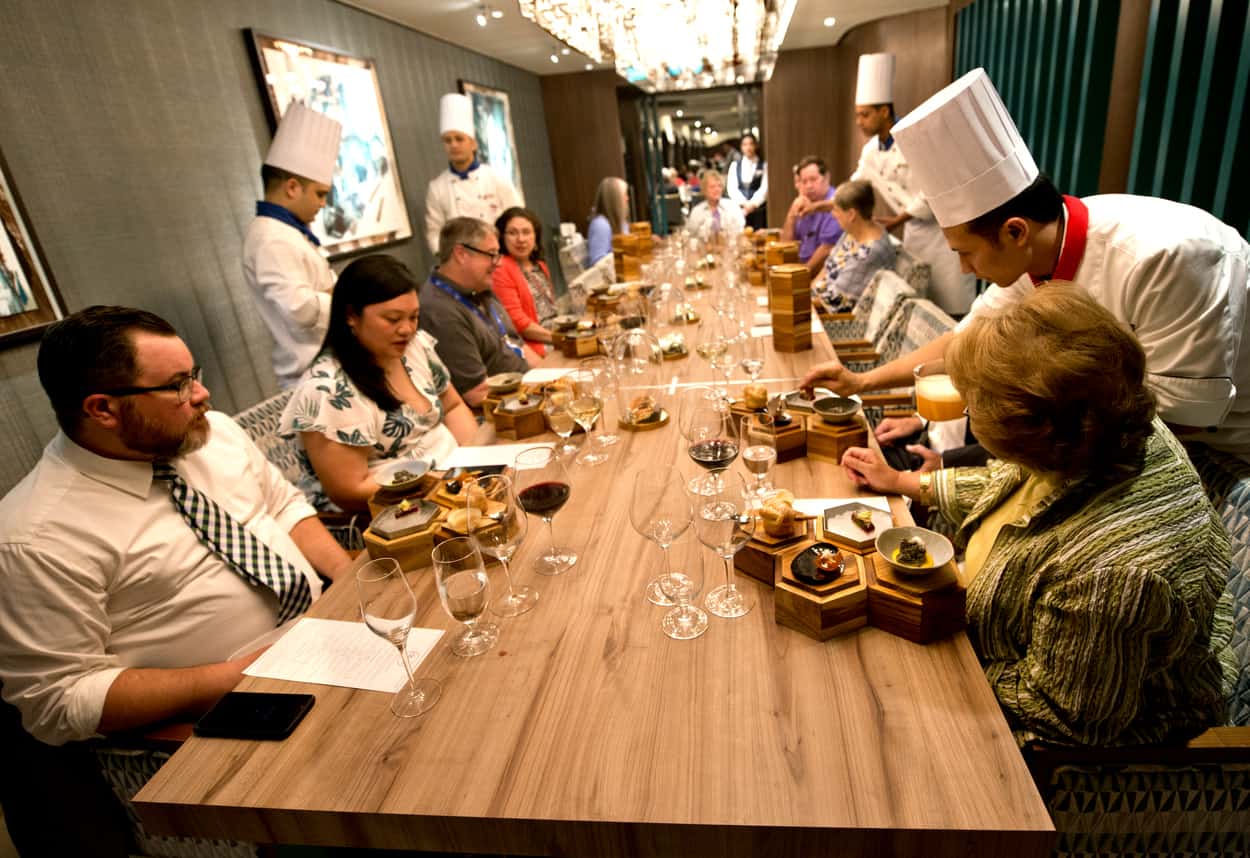 While Chef's Tables were once pretty common in the industry, several cruise lines have begun phasing them out. Carnival, on the other hand, has stepped up its game in this department, especially on newer ships.
When Carnival morphed the Triumph into the Sunrise, they built a gorgeous new room in which to serve this very special meal to a select group of diners.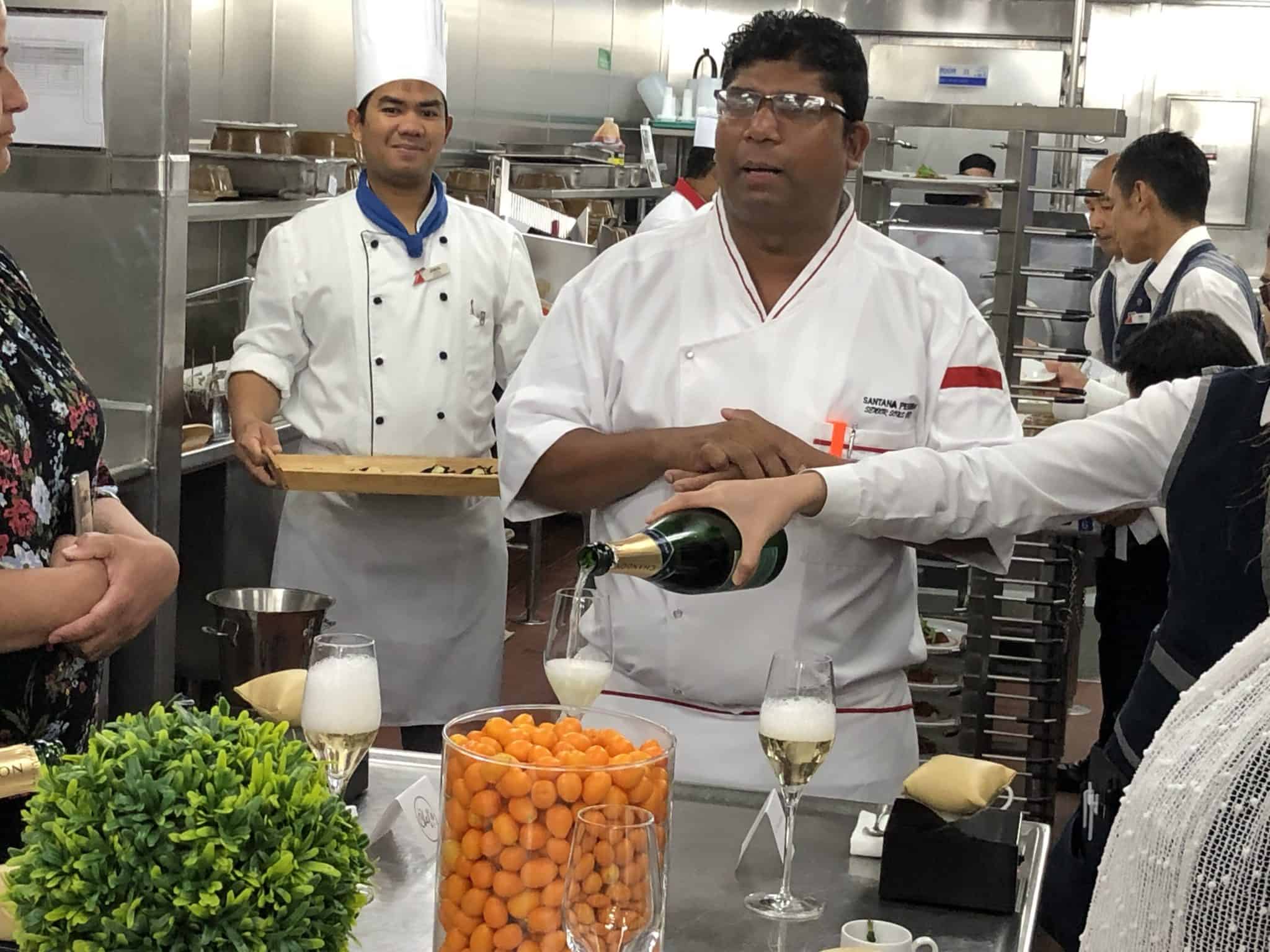 Like Wonderland, what follows is delightfully unexpected. During our most recent visit, the meal included everything from appetizers in the galley to a lobster bisque sphere.
Read More: Carnival Chef Table Review
This is a tough reservation to get, so if you're interested — especially if you're traveling with bunch of foodies who all want to try it — book sooner rather than later.
6. Pincho Tapas Bar, Norwegian Escape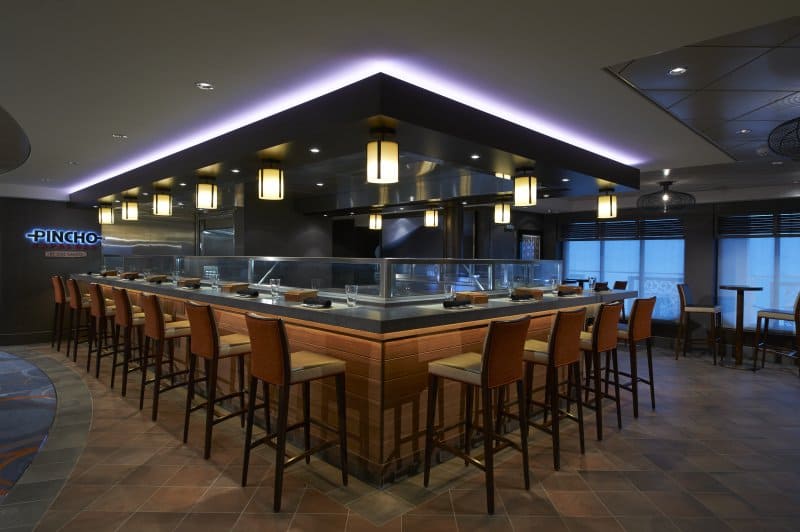 You'll notice that on this one, we indicate the ship as opposed to the cruise line. That's because this fantastic hidden gem is only available on the Norwegian Escape. Why it hasn't expanded to other ships, we can't say.
What we can tell you is that this spot is perfect for foodies who want to try a few new things. It's also a great date-night restaurant because the small plates of food are perfect for sharing.
You can sit at the bar-like counter and watch the chef's prepare your food, or sit outside on the Waterfront and watch the ocean glide by. Don't forget to try one of the specialty cocktails.
Our recommendation? The Tie Me Up, Tie Me Down.
7. Q Texas Smoke House (Norwegian Cruise Line) and Guy's Pig & Anchor Smokehouse/Brewhouse (Carnival Cruise Line)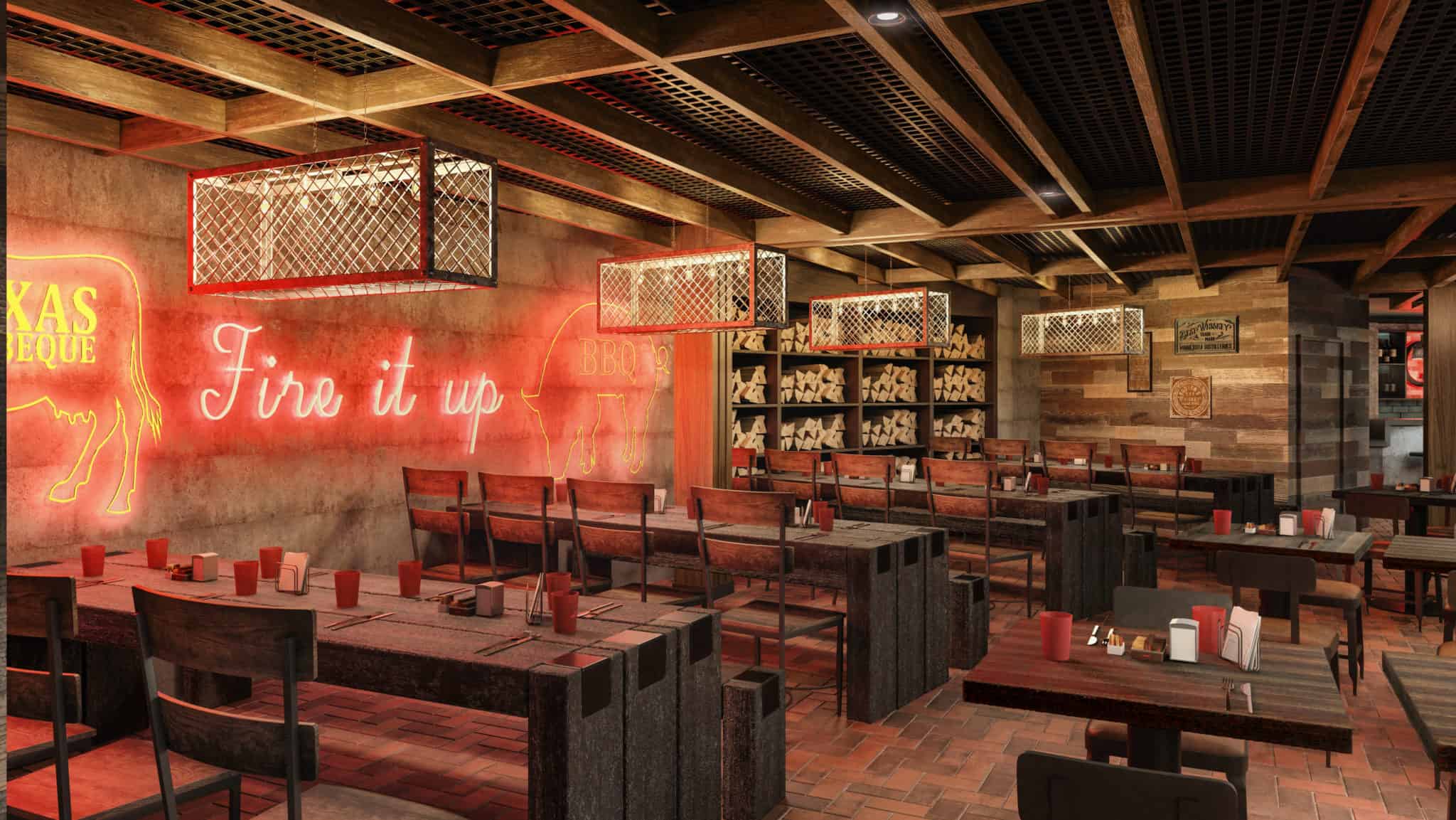 There was some debate over which of these to include. Until we realized that there wasn't a single reason they couldn't both make the cut.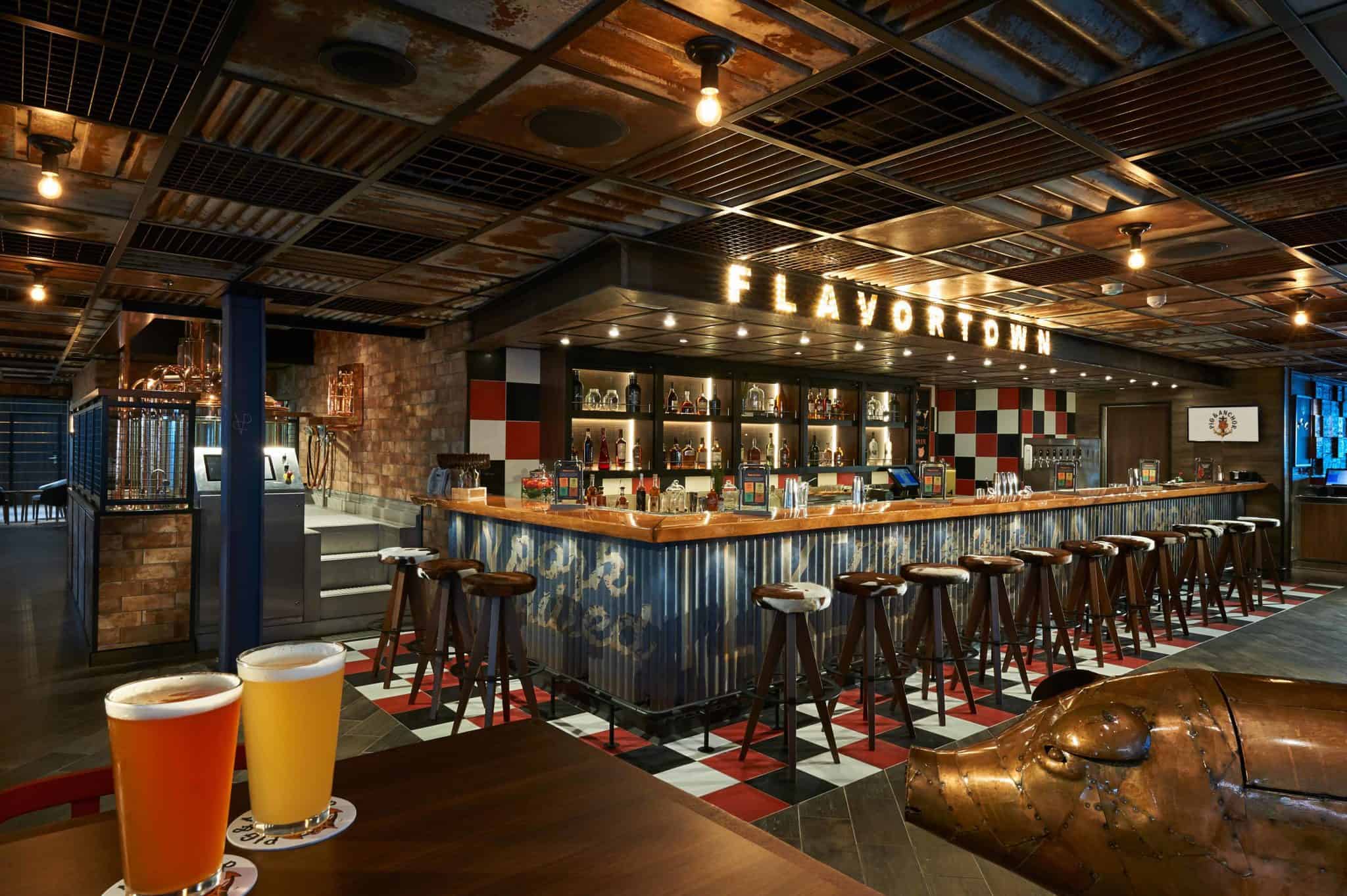 Both offer some top-notch BBQ, as well as entertainment. We'd probably give a slight edge to Guy's for its more expansive menu (including free grub at lunchtime) and a bigger bar area. But you won't go wrong with either option.
READ MORE: Guy's Pig and Anchor Smokehouse Review
Runners Up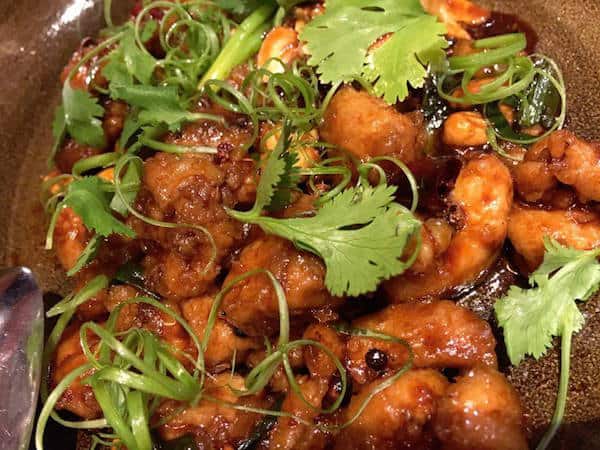 While this list was in no particular order, had we listed all the places we're eager to eat at again, y'all would be reading for the next few hours. There are, however, a few we'd like to give an honorable-mention shout-out to, including:
Jiji Asian Kitchen. Carnival's family-style Asian restaurant has a limited menu, but every single item on it is a total winner.
The Cafe @ Two70. This Royal Caribbean grab-and-go eatery has a surprisingly amazing selection of sandwiches and salads, all freshly made.
Disney's Main Dining Rooms. Every single one of them offers a unique and thrilling experience unlike anything you'll find aboard any other line.
Food Republic. This Norwegian Cruise Line tapas restaurant is another great place to hit with an equally adventurous friend so you can share several small plates of unique food.