Three Carnival Cruise Line ships returned to PortMiami on Wednesday morning, making for a total of five vessels that the company has brought back to the U.S. in recent weeks.
Another Ship Will Soon Join Them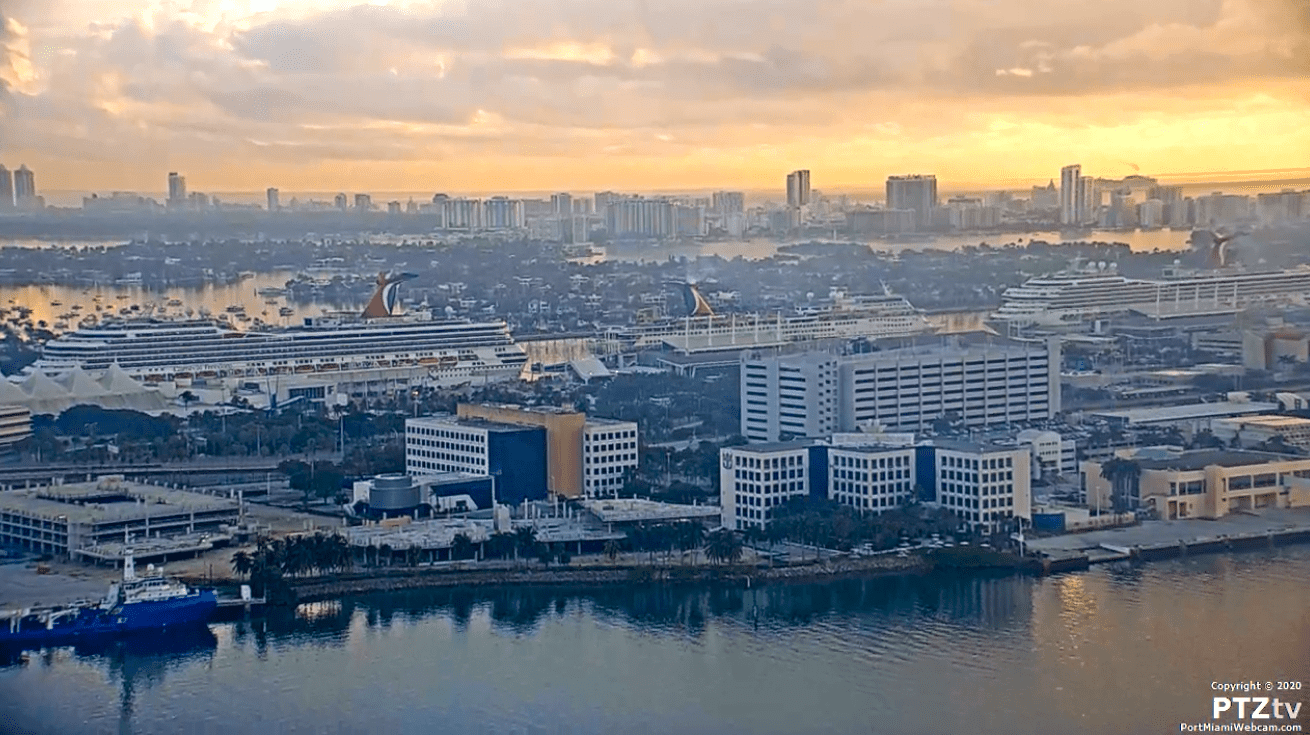 The latest ships to be welcomed home are the Carnival Ecstasy, Carnival Liberty, and Carnival Freedom, all of which are now docked in proximity to one another at PortMiami.
The next step? Undergoing the necessary steps which will allow them to return to service. Despite being back in U.S. waters, they still have a ways to go before they can begin operating regular sailings again.
With these new arrivals, Carnival now has six ships either in or on their way to U.S. ports. In late November, Carnival Horizon was the first cruise ship back to Miami, followed by Carnival Breeze two weeks later. Several weeks ago, Carnival announced that their plan was for these two ships to be first to re-enter service.
Earlier this week, Carnival Panorama started her journey from Panama City to Long Beach, California.
Despite the ships having been brought back to U.S. ports, there's no word on when they'll be able to take on guests. Each has to undergo a lengthy certification process in conjunction with the Centers for Disease Control guidelines involving everything from increased health and safety protocols to so-called "test sailings" during which those protocols can be put through their paces.
These simulated sailings — populated by volunteer guests — will include a series of drills designed to replicate real-life emergencies, such as an outbreak onboard and the quarantine process.
EXPLAINED: CDC Conditional Sail Order for Cruise Ships
Currently, Carnival — along with other North American cruise lines — have voyages canceled through early March. But these final days of 2020 have offered new hope to would-be cruisers. Not only are the various lines making moves toward slowly resuming service, but the rollout of virus-fighting vaccines has gone a long way toward helping shore up people's belief that things will eventually begin returning to normal.
As a result, cruise line stocks have begun rebounding, with Carnival Corporation, Norwegian Cruise Line Holdings, and Royal Caribbean Group all up significantly from the low points they hit as the industry-wide shutdown dragged on.