Whether you're taking your first voyage on a Carnival Cruise Line ship or you've sailed so often the crew know your name, everyone enjoys finding ways to save money.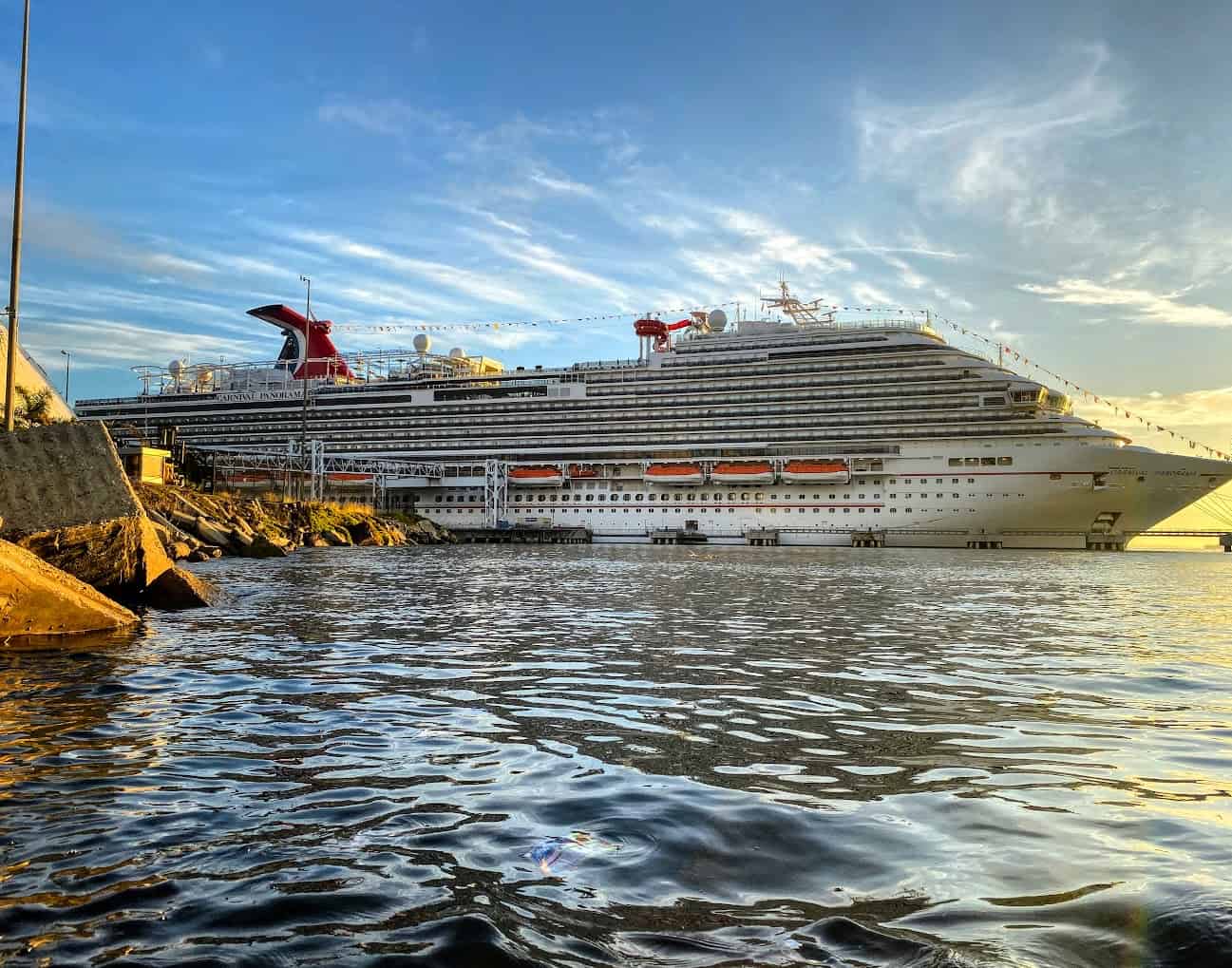 The great news is that there are a whole lot of ways to do exactly that, and they begin long before you actually set foot on the ship. After all, the less money you spend on this vacation, the more you have to put toward the next one!
So without further ado, let's save you some cash on your next cruise vacation!
1. Sail Locally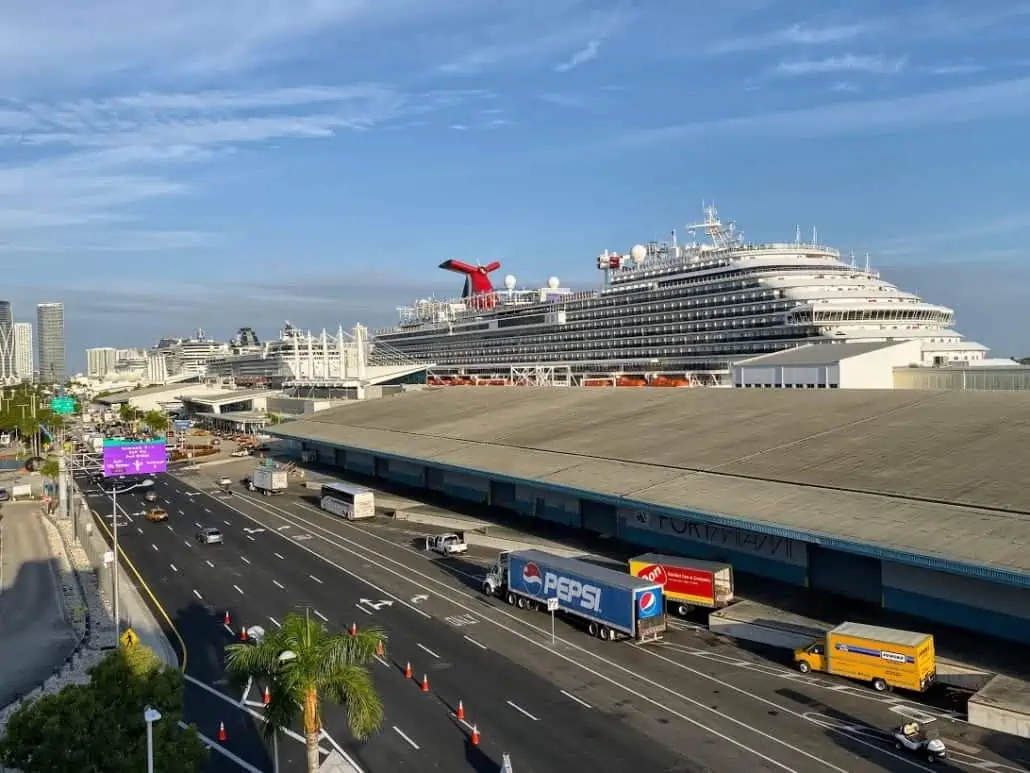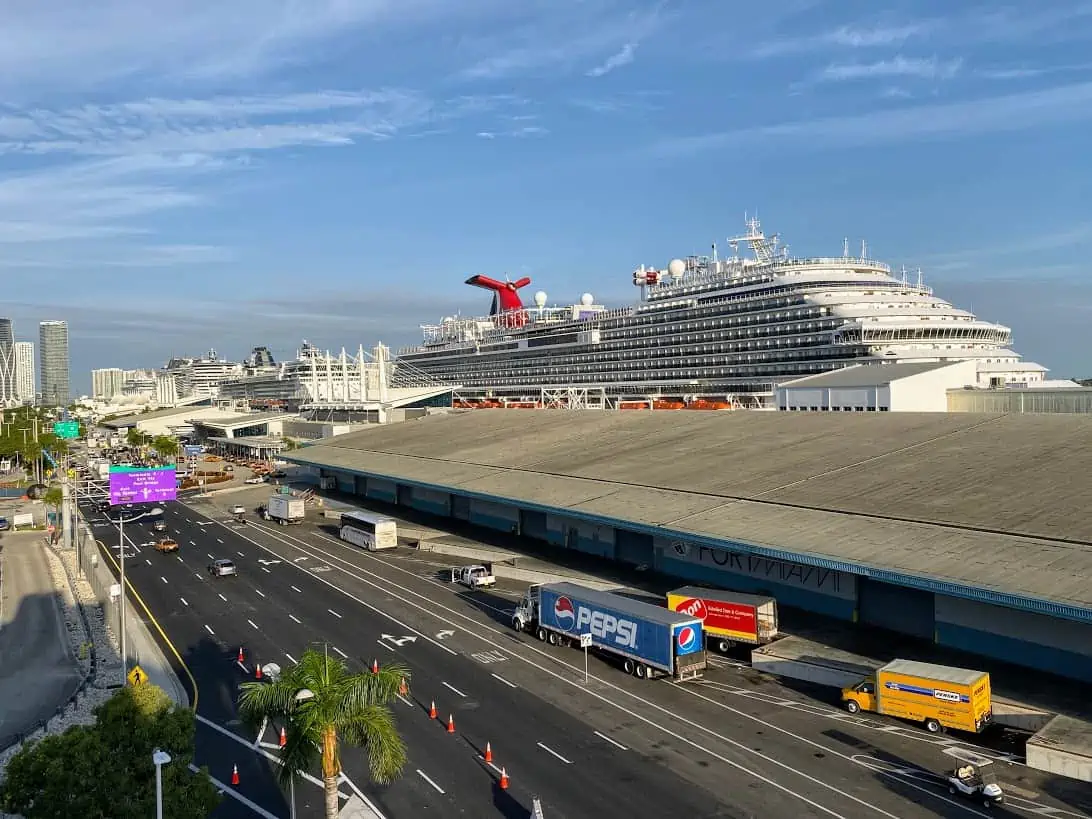 Carnival Cruise Line operates from ports around the United States, meaning that it's relatively easy to find a ship sailing from a port that you can drive to.
This can be a huge deal when you factor in the cost of flying an entire family to the port from which a cruise is embarking.
Yes, this option means you'll have fewer choices when it comes to which ship you're on and the itinerary it'll be sailing, but we're talking about ways to save money, and in the context of that conversation, sometimes sacrifices must be made. Some ports limit the destination you can reach on a seven-night cruise.
2. Consider Stateroom Options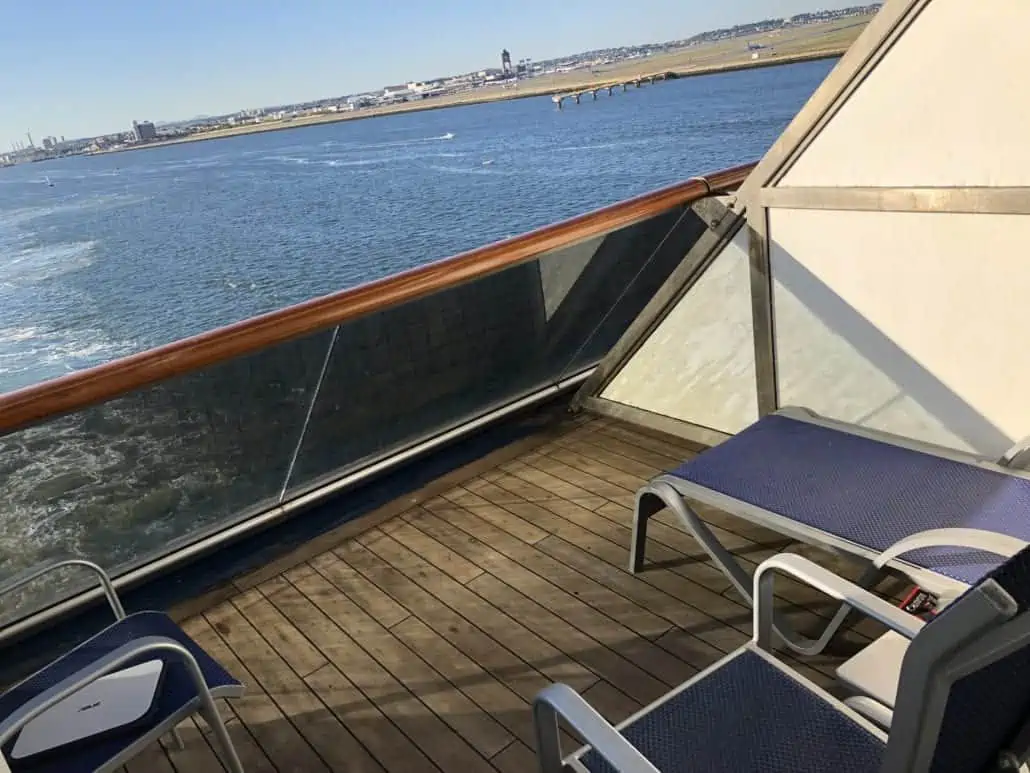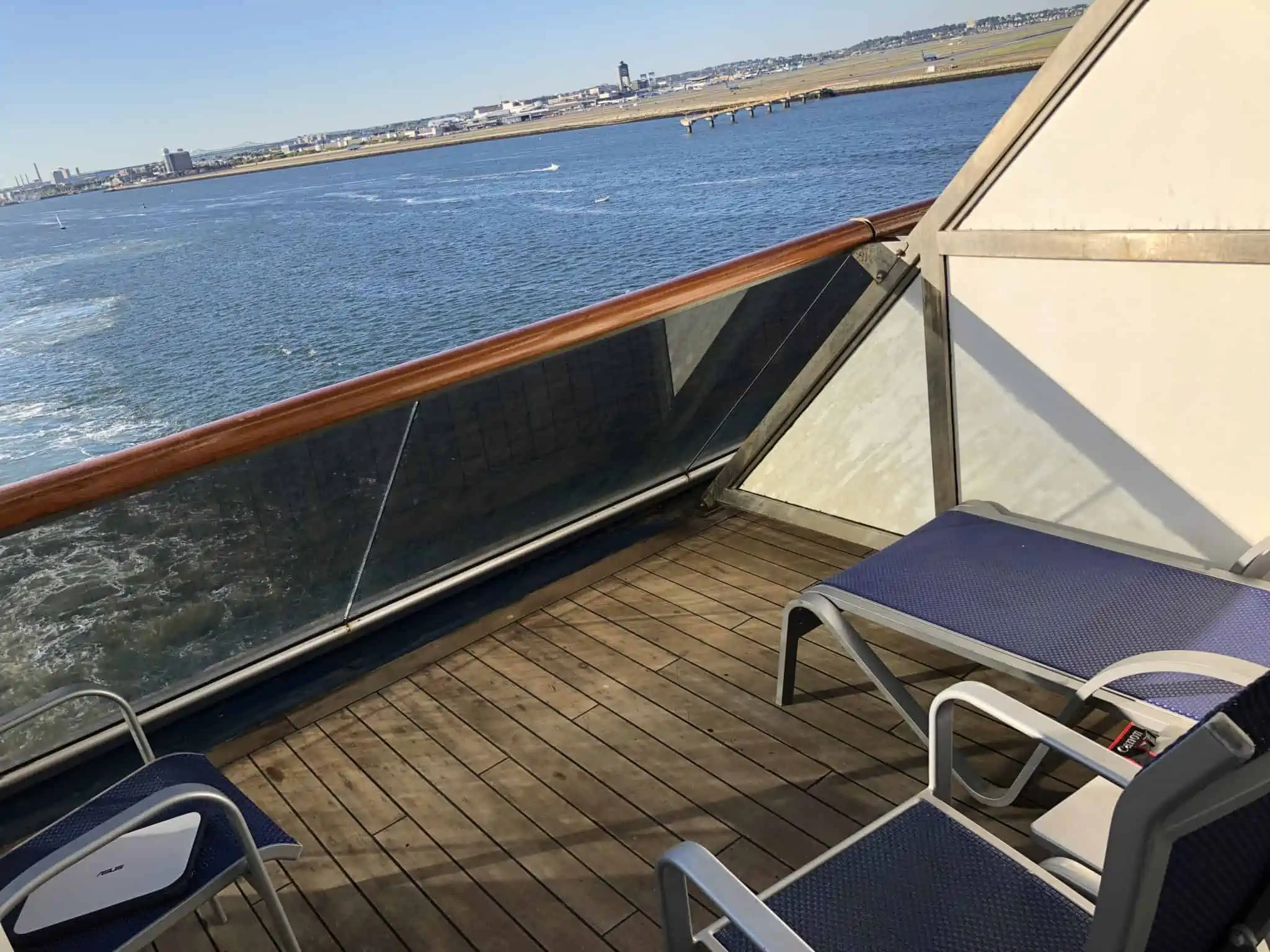 We recently had a first-time cruiser return from their sailing and admitted they'd made a wrong decision, cabin-wise.
"A friend who cruises a lot told me they only use the room to sleep and shower," she said, "so I went ahead and saved some money by booking an inside cabin." As it turned out, she regretted the decision. "I should have spent extra for a balcony so I could hang out there and read or just look at the water."
Really take into consideration how you will or won't use the stateroom and then pick what's right for you. The cheap interior cabins can be awesome, but they're not for everyone.
Sometimes, saving money winds up being a costly decision. A possible compromise? Split the difference with an oceanview stateroom or guarantee cabin. You'll still get a view, but it'll be cheaper than a balcony.
MORE: Kid-Free Options on Carnival's Mardi Gras
3. Use a Travel Agent

Not only will a travel professional help you find the perfect ship and cabin for your budget, but they'll find you the best deal and often be able to arrange a little something perks like a bottle of wine, free internet, upgrades, a reduced deposit, discounts, or a little bit of onboard credit.
And let's squash one of the most common misconceptions out there: No, generally speaking, you do not pay for travel agent services, nor is it a case of their fee being "hidden" in the overall cost. Instead, they earn their commission from the cruise lines based on the cruise fare.
If you have Carnival gift cards, you can also use them with your travel agent on cruise transactions.
4. Be Flexible With Travel Dates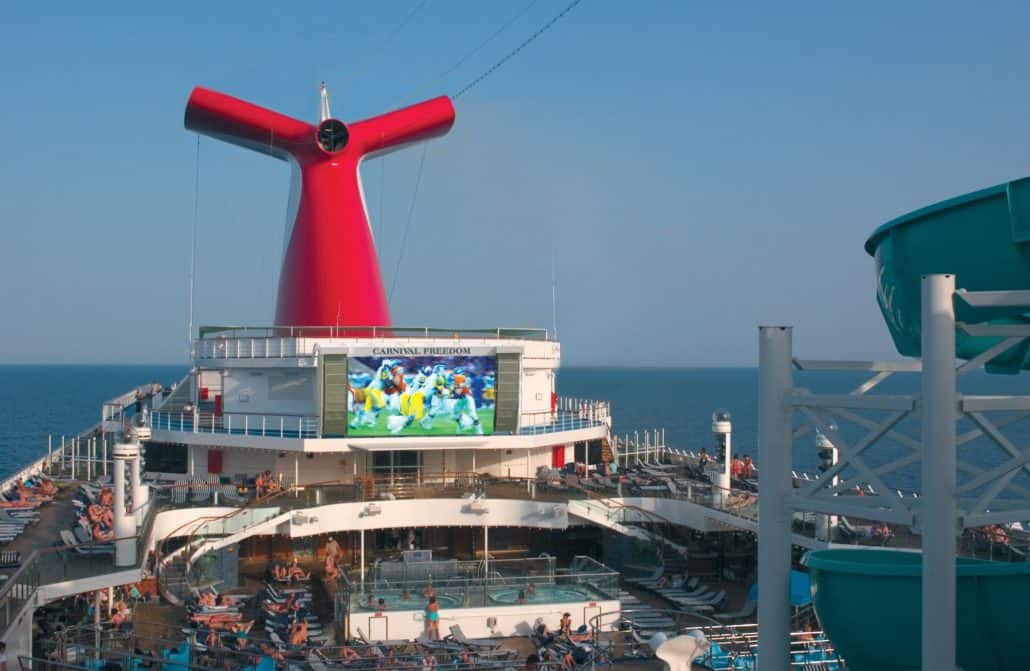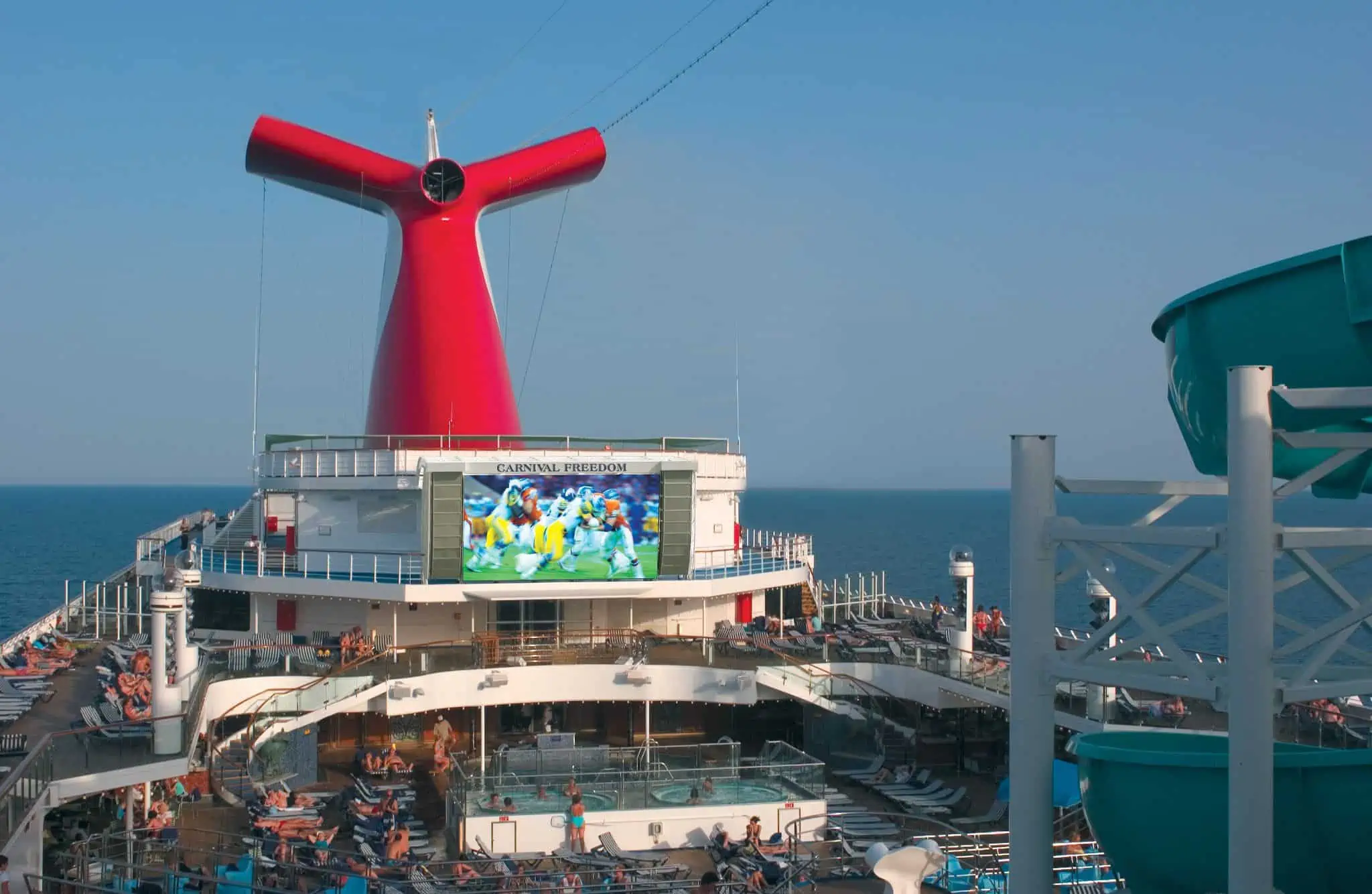 There are certain times of the year when it's cheaper to cruise, and the more flexible you're able to be, the easier you'll be able to get a deal.
Carnival is very well known for catering to families, many of whom can only travel when the kids are out of school — whether for Christmas break or the summer — so obviously, sailings during those periods are going to come with a higher price tag thanks to the law of supply and demand.
Poke around the Carnival website — which allows you to set various search parameters — and see if you can't find a time of year that works for you and has lower rates. The shoulder season is typically the sweet spot for cheaper cruise fares.
Last minute cruise deals are also still out there. This works great if you have a port really close to your house.
5. Consider Not Getting the Drink Package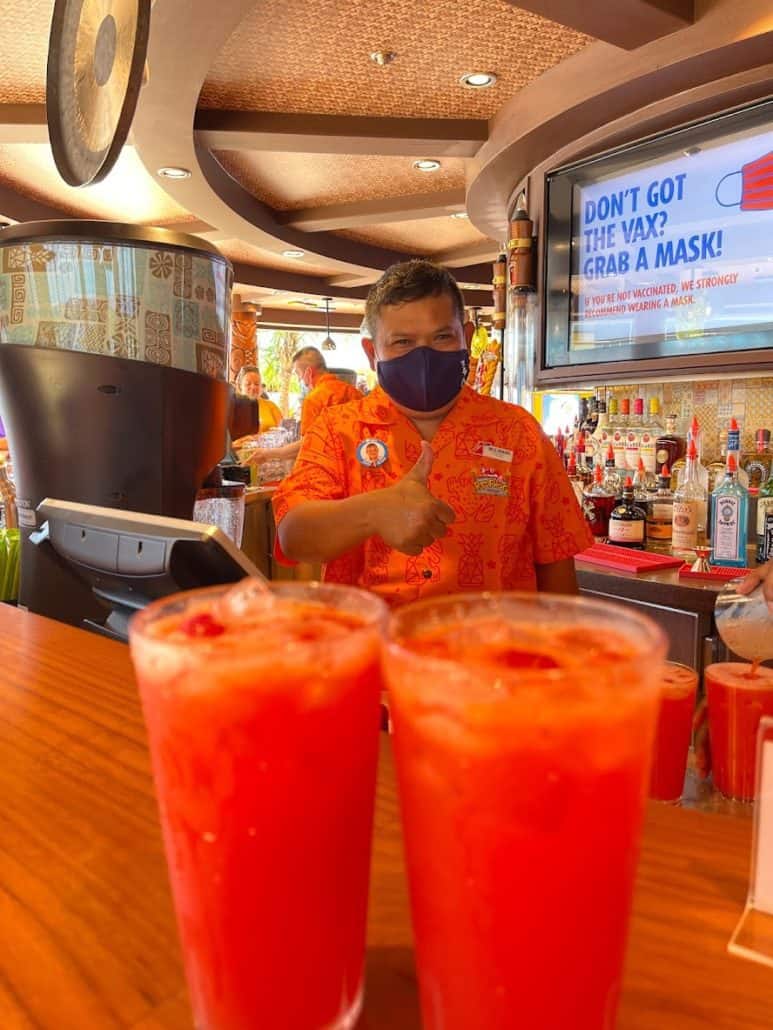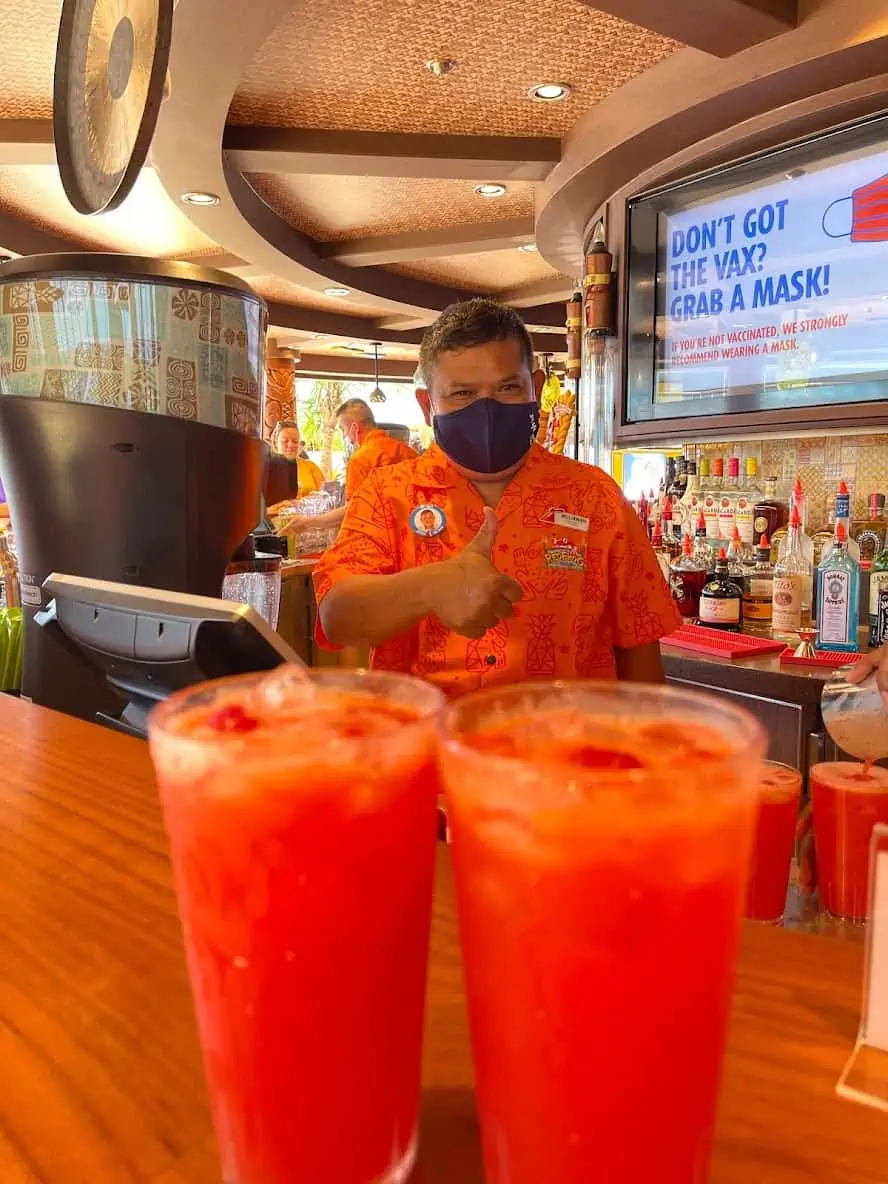 You'd be surprised how many people blindly sign up for the Cheers! package without stopping to think it through.
For example, if you're a couple and only one of you drinks enough to justify the price, do the math. Given that everyone over the age of 21 in a stateroom has to buy the package, it might not prove worthwhile.
On the other hand, make sure you consider that the beverage package doesn't only cover cocktails. Factor in things like power drinks and specialty coffees before making your final decision. One way or the other, you're going to save money, but will it be by purchasing the package or skipping it?
If you really want more than just the free offerings on lido deck, consider the soda package. Bottled water and beer is not permitted.
You are allowed to bring a selection of alcohol beverages onboard, like champagne and juice, just be mindful of the corkage fee.
RELATED: Everything You Need To Know About Carnival's Drink Package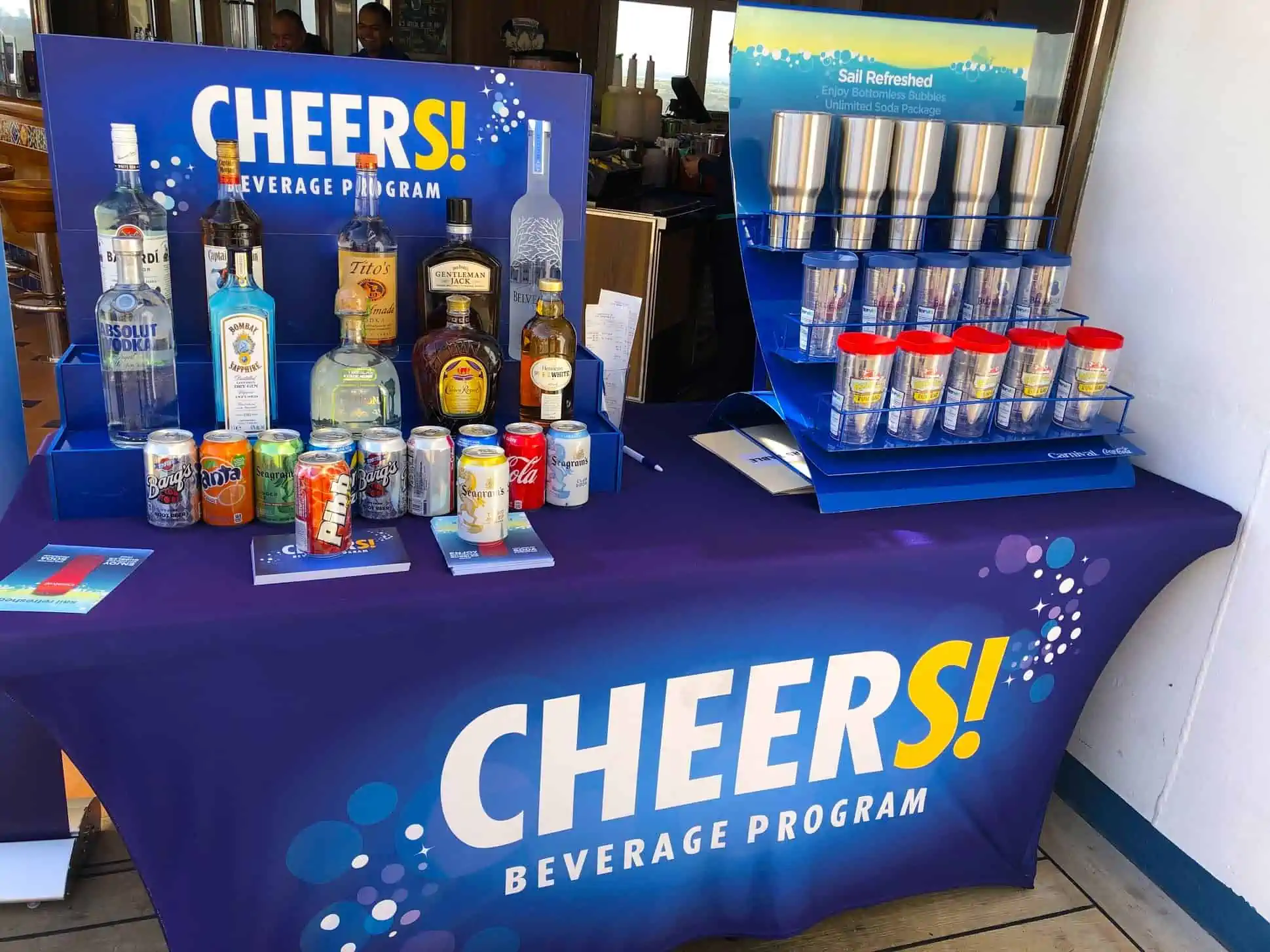 6. Look for Specials
Whether you're using the HUB app (which you definitely should download) or picking up the daily list of activities (formerly distributed as the Fun Times) from the Guest Services desk, make sure to really study the schedule.
You'll find everything from port day spa treatments, drink specials to jewelry giveaways and even "Power Hours" in which the games in the arcade can be played at reduced prices. Think of this as the most rewarding coupon clipping you'll ever do, and you don't even need scissors.
7. Skip the Specialty Restaurants
Yes, every Carnival ship has a variety of venues that will tempt you to fork over a little extra, but honestly, you can have a fantastic cruise without doing so.
The menu in the main dining room offers a wide selection of offerings, and there are always other free options, too. From Guy's Burger Joint to the buffet, and the BlueIguana Cantina to the onboard pizza place, you will never go hungry, even if you don't spend a dime extra.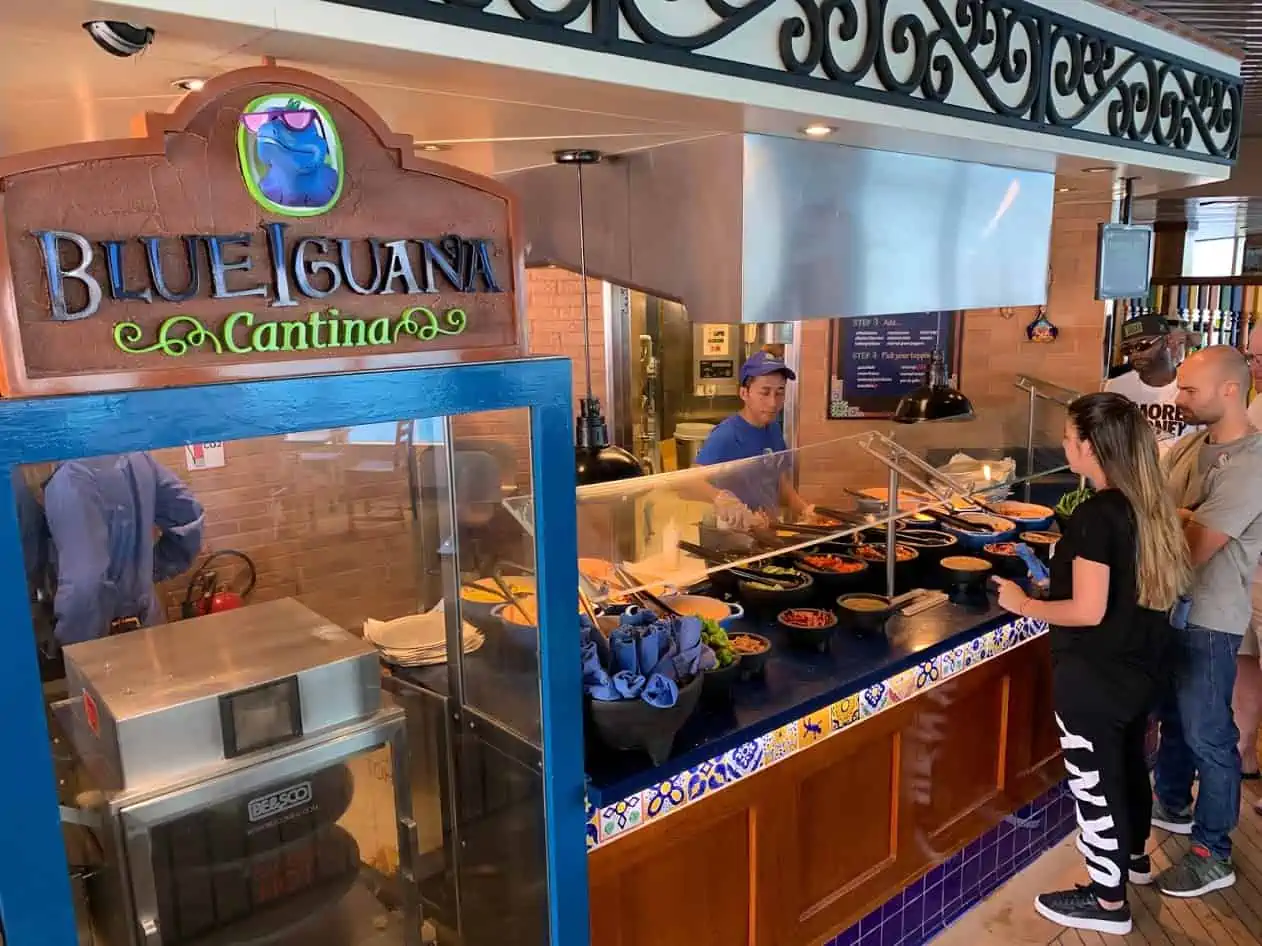 8. Avoid "Empty Wallet" Syndrome
Cruise line executives love nothing more than this phenomenon, as it puts a whole lot of money into their coffers.
In essence, what it boils down to is this: Because you have to pay off your cruise months in advance, it's easy to sort of forget how much you've spent and, upon boarding the ship, rationalize dropping a little extra cash in the casino or gift shop.
Hey, sometimes the human brain works in mysterious ways… especially when it comes to money! And one thing a passenger has on a cruise ship is options!
Pro Tip: If you have the Carnival Funpoints Mastercard, you can often use credit card points to cover shore excursions, gratuities, free drinks, and free wifi.
READ NEXT: 31 Carnival Cruise Main Dining Room Tips
Pin it!